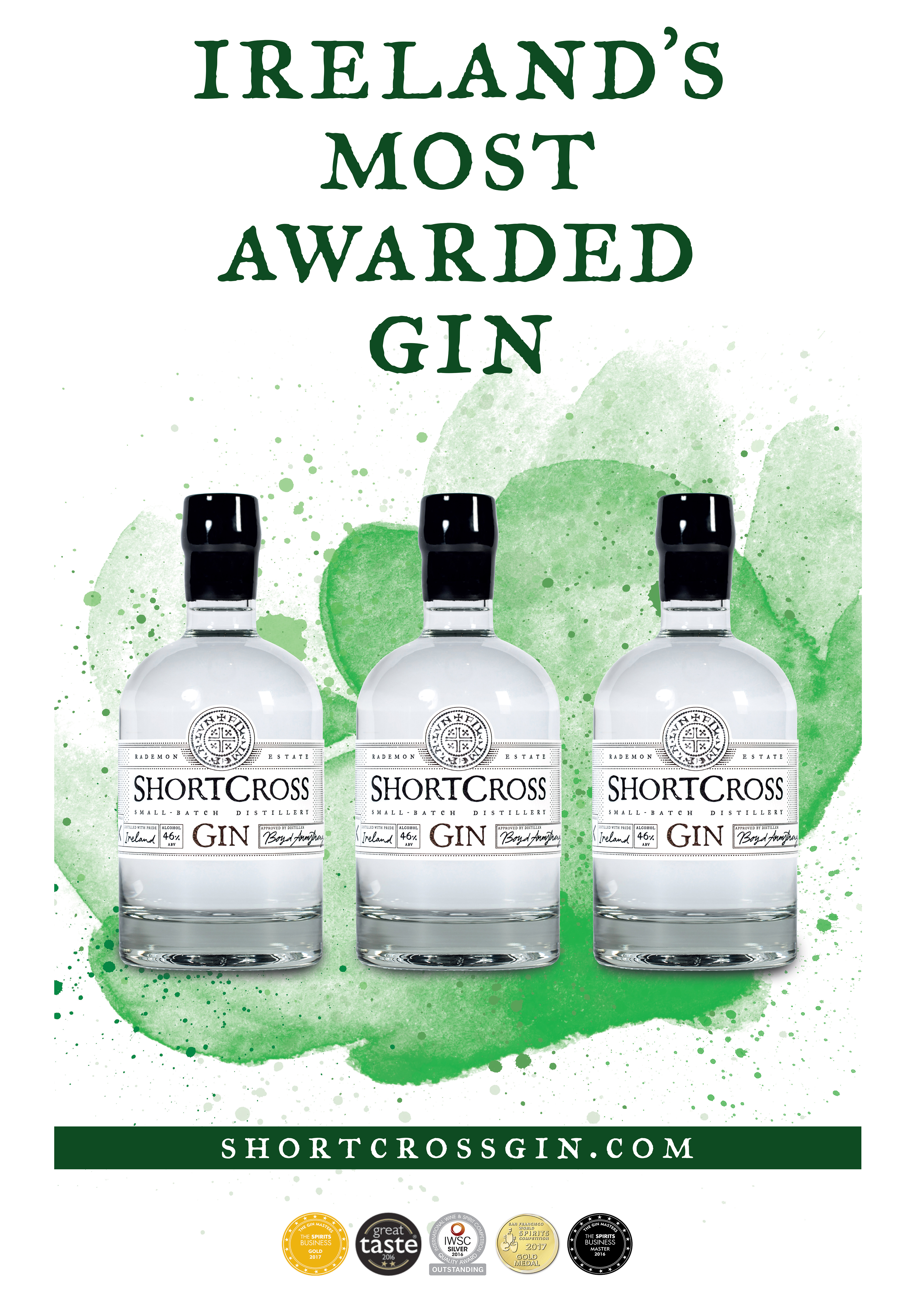 Shortcross Gin
---
Rademon Estate Distillery was founded in 2012 on the historic Rademon Estate in Northern Ireland, by husband and wife team David and Fiona Boyd Armstrong. Shortcross Gin launched in 2014 to critical acclaim, and has since been awarded over 21 international awards for its unique smooth taste and aroma.
Fiona and David aspired to create a gin reminiscent of the surrounding forests and gardens on the 500 acre Rademon Estate - lush, verdant and alive with nature - a playground of botanicals.
They forage wild clover, elderflowers, elderberries and apples on the estate, which they distill themselves in a 450l bespoke copper pot still with juniper, coriander seed, cinnamon, cassia and citrus peels.
Shortcross Gin is bottled at 46% ABV and is non-chill filtered. It excels in G&Ts, or in simple cocktails like martinis, while the higher ABV ensures it stands up well in more complex creations.
Tasting Note
Wild clover, elderflower, elderberries and apples combine to create a classical juniper-forward gin with uplifting floral notes; aromatic and balanced, with smooth sweet flavours, and an exceptionally long finish.

In the words of…Director of Spirits, Dave Allen
'Made by Northern Ireland's first craft gin distillery, Shortcross combines traditional botanicals with wild clover, elderflower and local green apples, to make an elegant, interesting and complex gin. It looks great, makes a superb G&T, and really stands out in an ever-busier category.'