Sensational Sparklers
Nothing quite says Christmas like a glass of effervescent fizz. But with so many styles on offer, it's hard to know which to pick. We take you on a whistle-stop tour of key styles - this is a stellar selection that should make the cut on your Christmas list.
There's a whole wide world of sparkling alternatives beyond the borders of Champagne. With differing emphasis on fruitiness, bubble size and methods, each country is home to a distinct version of its own. Interestingly, the UK is the largest importer of all sparkling wines in the world – two of the most popular alternatives being Prosecco and Cava. These sparkling wines have created a whole new market, and while Prosecco goes from strength to strength, it need not be the only option for those wanting to drink something deliciously fizzy.
Prosecco is made differently to Champagne and, because of this, the bubbles are lighter and less persistent. The taste of Prosecco comes from the local Glera grape, which gives the wine perfumed aromas of white peach, meyer lemon, honeysuckle, and creamy vanilla.
From our Prosecco stable Ruggeri is the epitome of quality Prosecco. The Giustino Bisol Valdobbiadene Prosecco Superiore DOCG is the estate's flagship Prosecco, and one of the best wines the category has to offer. Intense yet elegant aromas of green apples, minerals and freshly baked bread lead to a vibrant, flavoursome palate. Clean and balanced on the finish.
Newcomers Bolé are set to take the UK by storm. Their fizz is something totally different; the Bianco Spumante Brut is a Novebolle Romagna DOC, and is an innovative response to the UK's unrelenting thirst for Italian fizz. The brand was created to enhance Romagna's historic varietal, together with the power of collaboration, renewed energy and the courage to think outside the box. It is a fragrant fizz, with jasmine blossom, wild elderflower and lemon zest.
Cava is Spain's answer to Champagne. Most Cava comes from Catalonia in Northern Spain where the local grapes of Macabeo, Paralleda and Xarello are blended together using the same winemaking method as its French counterpart. The result is a dry, elegant and fruity sparkling wine with an attractive price point. Our pick of the bunch is the Torello 225 Brut Nature Corpinnat. It has a creamy texture and is wonderfully balanced. On the palate there are subtle toasty notes of vanilla from the Allier oak barrels, having spent time ageing on its lees. It is dry, complex and moreish.
This year we welcomed a fantastic Crémant de Loire producer to the UK, De Chanceny. Produced by Alliance Loire in collaboration with the Robert et Marcel Co-operative located in the heart of Saumur, producing top quality Loire wines including Crémant de Loire, the growers launched the brand De Chanceny to show that they can produce high-quality and affordable French sparkling wines. We think they can call it a success, the wines are fantastically pure, showing all of the hallmarks of quality crémant. Think lively texture, honey nuances and baked apples.
The NV Crémant de Loire Brut is an excellent entry level Crémant de Loire answering to the increasing demand of non-Prosecco/non-Champagne alternatives. The price is good for the quality and the packaging is as sophisticated as the liquid inside.
The Impetus Vintage Crémant de Loire Brut will give most quality sparklers a run for their money. The nose is full of crystallized lemon, ripe peach and pastry cream. There is a touch of herbaceousness, which is really attractive, and creamy bubbles, ample and smooth on the palate, round things off beautifully. This would make a great accompaniment to fruity desserts, especially poached pears and rhubarb crumble.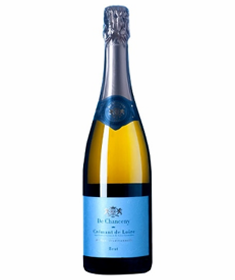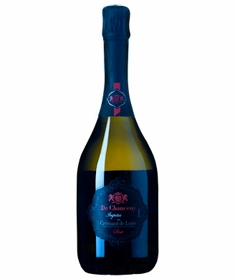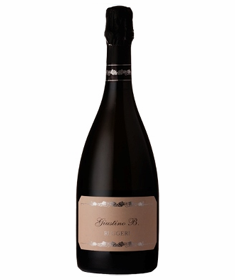 2017 Giustino Bisol Valdobbiadene Prosecco Superiore DOCG , Ruggeri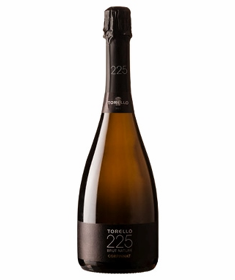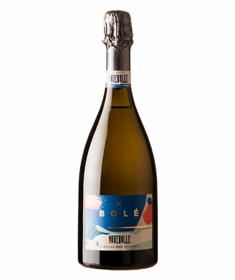 Bolé Bianco Spumante Brut Romagna DOC
A fine and persistent perlage of lively bubbles, delicate and aromatic with notes of jasmine blossom, wild elderflower and lemon zest. Bright and refreshing, with flavours of crunchy green apple, conference pear and lemon zest. A versatile sparkling wine that pairs well with numerous dishes or on its own for every celebration.