We've done it – SWA's Merchant of the Year!
2019 has been quite the year for us at the Sommelier Wine Awards. Not only has our portfolio shone, with 51 winners achieving gold, and seven also being awarded special trophies, but we have the honour of being awarded Merchant of the Year 2019!
In testament to the prestigious Merchant of the Year award, Enotria&Coe's producers scooped a total of 248 medals, with four Food Match awards, and three hotly-contested Critic's Choice Awards. Our French Portfolio was the standout, making up nearly half of the gold-awarded wines, and bagging all the Critic's Choice awards.
Of the win, our Director of Buying, Harriet Kininmonth, said: "Winning Sommelier Wine Awards Merchant of the Year 2019 is a momentous accolade for Enotria&Coe and testament to all the dedication and passion invested by the Buying team over the last 12 months. With the on trade at the heart of our business, endorsement from a judging panel made up solely of sommeliers is testament to our mission to represent the highest quality wine from all corners of the globe. The accolades were widespread, and we are particularly delighted with triumphant results of our French range following our portfolio revamp earlier this year."
CEO Troy Christensen added: "We're delighted with this award, it cements not only our position as category leaders, but also our commitment to the UK on trade. We continue to offer a highly-lauded, market-leading portfolio, alongside best in class service and unparalleled supply chain solutions. We will be doubling down our efforts and activating these wines and these country categories that have done so well in this competition, and remain committed to championing premium wine and facilitating the best possible drinks experience for consumers."
You can see our special seven below, who were awarded the coveted Critic's Choice and Food Match awards alongside their medal, but all of the wines can be viewed here. You can also speak to your Account Manager or make an enquiry to find out more about stocking these award-winning, champion wines.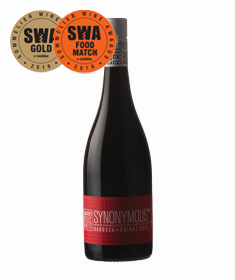 2016 Chaffey Bros Wine Co, Synonymous, Shiraz
"As Chaffey Bros added another Gold to its collection of medals, as well as a Food Match trophy, an impressed Charlie Carter of Ten Green Bottles described 'cassis and menthol notes on the nose, leading to more cassis dominating the palate, with some nice gamey character coming through on the finish, which has notes of black tea, menthol and liquorice'. The River Cafe's Mattia Mazzi, meanwhile, enjoyed notes of 'tobacco, as well as sweet-and-savoury fruit compote', finding it to have 'good concentration and balance'."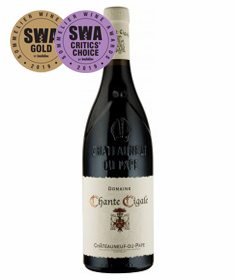 2016 Chante Cigale, Châteauneuf-du-Pape
"With judges like The Gilbert Scott's Juan Manuel Marcos Perez describing this as 'outstanding and very complex', it's no surprise that this took home not only a Gold medal, but a Critic's Choice award too. Daniel Nuttall of Adam's Restaurant described it as 'juicy and floral, with a good backbone of soft tannin', while Dario Barbato of Individual Restaurants praised its 'good structure, with fresh dark fruits'. For Sunaina Sethi of JKS Restaurants, this added up to a perfect match for 'slow-cooked shoulder of lamb with mash, mushroom and red wine jus'."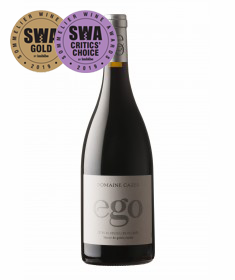 2017 Domaine Cazes, Ego
"Taking home not only Gold but a Critics' Choice award, this drew praise from judges for its 'cheerful blueberry fruit and a drying lick of spice', began team leader Jade Koch, who thought it 'generous without being over the top, with a balanced, considered and thoughtful palate, great minerality and inky length'. Hide Above's Alonso Abed found it 'herbal, savoury and full bodied, with some star anise', while New Street Warehouse's Tanguy Martin described 'an explosion of fruit and spices, mixed with the right amount of tannins – great value!'."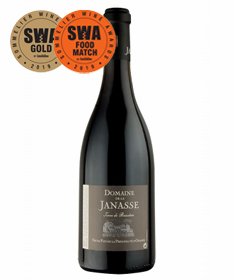 2016 Domaine de la Janasse, Terre de Bussière, Principauté d'Orange
"This was awarded Gold for its 'intense flavour, which shows complexity and character', according to Dario Barbato of Individual Restaurants, who added that it had 'potential to age'. Gazelle Mayfair's Romain de Courcy found it to be 'juicy and aromatic with a gamey note', while impressed team leader Laura Rhys MS spoke highly of 'ripe, sweet fruit, like tinned berries, along with some pepper and spice, as well as some dark mineral notes – and good length too'."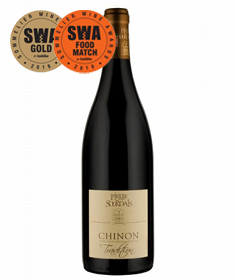 2017 Domaine Pierre Sourdais, Chinon Tradition Organic
"Taking home not only a Gold medal, but a Food Match award too, this Loire red was 'earthy and floral, with a touch of cacao', according to Chiara Sieni of Bottles Group, while team leader Nigel Lister appreciated its 'earthy, farmyard nose and juicy, fleshy black and red fruits'. Beatrice Bessi of 67 Pall Mall thought its 'complex layers of red berries, leather and liquorice root' would make this 'very enjoyable with a puttanesca pasta with burrata'."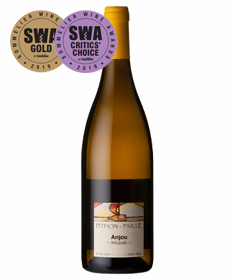 NV Pithon-Paillé, Mozaik, Anjou Blanc
"With generous praise from judges including team leader Charlie Young, who found this 'endlessly complex, unconventional and delicious', it's no surprise that a Critics' Choice award followed its elevation to Gold. Young described 'sweet spice and fennel, with ground nuts and sherry notes, as well as cloves and citrus', while Hakkasan Hanway Place's Oliver Nagy enjoyed its 'oxidative style, with crisp apple and citrus, and quite a rich palate, with good acidity and length'."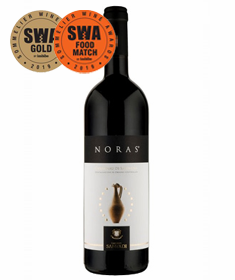 2016 Santadi, Noras, Cannonau di Sardegna
"Team leader Lionel Periner had only good things to say about this Gold Lister's savoury nose of 'Mediterranean herbs and tomato stew, with red fruits, too', going on to describe 'a full-bodied palate with some bramble notes and a touch of smokiness'. The Glasshouse's Adam Michocki enjoyed notes of 'wild strawberries, cranberries, raspberries and red cherries, with an earthy, leathery character, too, and firm tannins balanced by refreshing acidity'."