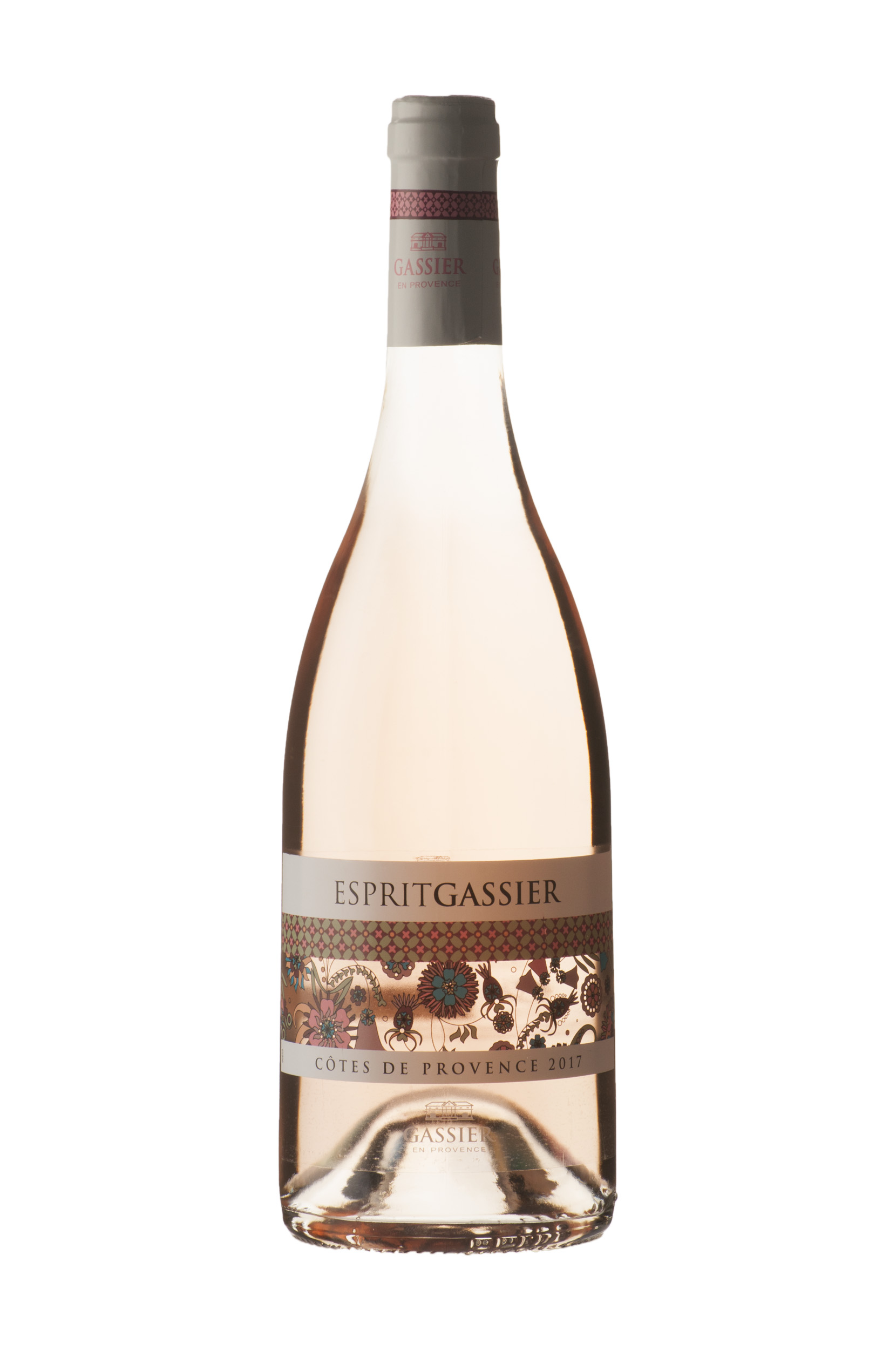 Esprit Gassier, Château Gassier
---
Notes on the wine
The summer months are calling, and as the weather warms there's no better time to turn to a brilliant bottle of blush. The trend for drinking pink has soared over the last few years and, while there's a whole spectrum of rosés to choose from, we harbour a very soft spot for the Provençal expression.
The perfect summertime staple, Gassier's Esprit expertly translates the typicity of Sainte-Victoire terroir in a glass. With great complexity of floral aromas, white and exotic fruit, and lacings of spice, the wine is savoury, round and elegant, with a vivacious finish. Although classic in style, Esprit is more interesting than most other rosés from the region, and is nearly impossible not to like.
Notes from our buyer
"Esprit Gassier is the Gassier Spirit that combines the exceptional terroir of the Sainte-Victoire region with Cotes de Provence varietals to produce a wine that expresses the family's passion, expertise and creativity. The beautiful label, designed by a local artist, is silk-screened on the bottle to create a striking package." Berenger Piras, Buyer for France
Notes on the producer
Nestled in 40 hectares of vines at the foot of Mount Sainte-Victoire, and just a few kilometres from the ancient town of Aix-en-Provence, Gassier occupies a privileged position at the crossing of the three Provence appellations. A specialist producer of rosé wines, this 40-hectare property blends Syrah, Cinsault and Grenache to producer classic, refreshing Provençal wines.
Château Gassier is an estate closely linked to the history of Provence. In fact, the Gassier family is one of the oldest families in the region, and is part of the Provençal nobility. Their winemaking story began at the end of the 19th century, when they purhcased 1000 hectares in Saint Estève, of which just a small pocket was dedicated to vines. In 1982, Anthony Gassier purchased another small plot, where the estate now stands. Today, the winery is run by fifth-generation family member, Georges Gassier, and their passion, hard work and know-how has helped them develop their potential for excellence.
Acknowledged as an appellation in its own right in 2005, the vineyard area of Sainte-Victoire is viewed as one of the most unspoiled in France. It has been classified as a natural reserve - Grand Site de France - an area that is conserved and managed in line with sustainable practices. In 2010, Château Gassier took their first steps towards organic viticulture. Since then, parcel after parcel, the land has been worked without chemicals, and their viticultural practices follow regulations for organic certification.