Wine of the Month: Plumbago Nero d'Avola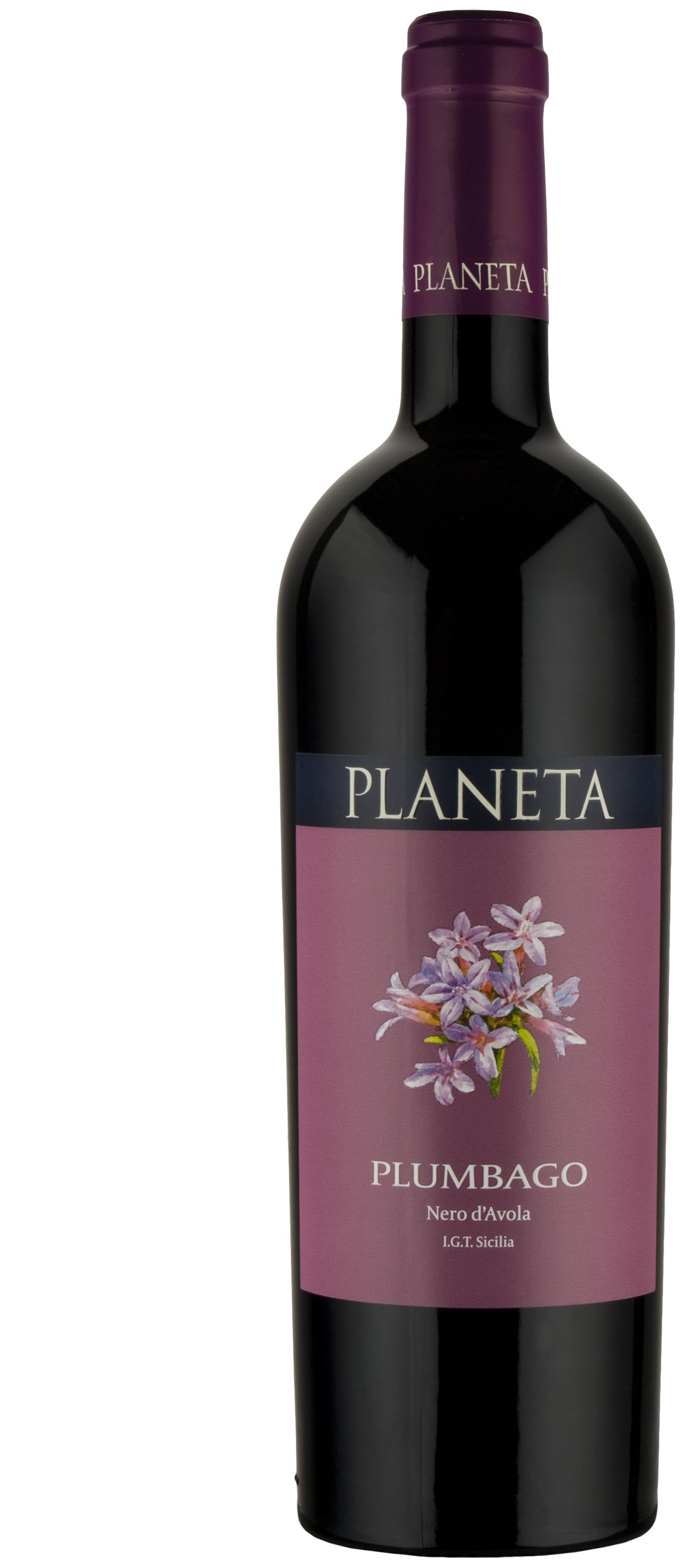 ---
Nero d'Avola : The Noble Sicilian Grape
The king of Sicilian red grape varieties, Nero d'Avola has flourished on the viticultural island, where it finds its true expression of quality.
Utterly besotted by the plump, black grape, Planeta has made it their mission to help spread the good word and share their interpretation of the diversity in terroir, history and culture. Following in the tracks of Nero d'Avola, Planeta realised that the indigenous grape variety succeeds in manifesting itself in different ways in various territories across the island - starting in Noto, its spiritual homeland, and then moving across to Menfi, Vittoria, and Capo Milazzo. In each of these territories, the grape has a unique way of expressing itself and reflecting the terroir. The result? Wines which range from elegant and supple, to unctuous and earthy.
Planeta Plumbago Nero d'Avola Sicilia DOC
A live and dynamic agricultural heart has beaten at Menfi for centuries, forming the character of people and the lie of the land, still wild and unspoilt, planted with vineyards and olive groves. This is where Planeta's history began, with their first vines planted in Ulmo.
Originating in the Noto area, Nero d'Avola has succeeded over time to spread all over Sicily, demonstrating in every area its worth and expressing itself with different characteristics. The old vines surrounding Lake Arancio in Menfi give a soft, fruity, elegant and balanced version, which is expressed in the Plumbago (100% Nero d'Avola). Direct and charming, we love this wine with everything from a meaty pasta dish to herby roast beef.
The wine draws its name from the wild flower which grows around the estate, mottled with the same reddish purple of the Nero d'Avola grape. Plumbago is dominated by aromas of ripe plums and wild blackberries, and has pleasantly complex and aromatic hints of incense, jasmine and black truffle. The tannin texture is varied, and combines its soft, sweet and seductive aspects, like a Sacher torte, with the hardest, more direct and austere elements of a block of Modica chocolate.
Viniculture
After destalking and pressing, the grapes ferment in stainless steel vats and remain on the skins for 14 days at 25o C, with repeated mixing. Racking occurs at the end of the period, with soft pressing. This wine then undergoes malolactic fermentation in stainless steel, before being transferred to wooden barrels for 10 months. Maturation is in barriques and tonneaux, which are used three to four times.
Planeta: Producer Profile
Planeta's vision has played a key role in revolutionising the perception and quality of Sicilian wines. Founded on an unrivalled knowledge of the land, and forged by many years as grape growers, the island estate has captured the interest, perfume and freshness of Sicily's grapes.
The family has pursued an unconventional approach to winemaking, with Planeta establishing a cult following for its barrel-aged Chardonnay, at a time when most other Italian whites were typically consumed straight out of the fermenter.
This early success gave Planeta the credibility it needed to open the world's eyes to the charms of Sicily's indigenous grape varieties, ushering in a broad range of wines that today owes as much to Grecanico and Nero d'Avola as it does to the winery's signature Chardonnay.
In the Buyer's Words
"Plumbago takes its name from a beautiful flower that grows in the Menfi area. The wine is a mono-varietal Nero d'Avola, in one of the most fruity versions you can find. Young, vibrant, fruity and soft with a lovely black cherry bouquet - this is something I would easily drink all summer."Sergio De Luca, Director of Buying for Italy
---