Our people
Our inspiration and passion as a company stem directly from our staff. We have built a team of people who not only possess an unrivalled level of experience, knowledge and passion, but who are working to shape the future of the industry for our customers.
Under dynamic leadership, we have combined the very best of two powerhouse companies. Add this to the dedication, integrity and commitment to knowledge that we push as our key values, and the future for Enotria&Coe is certainly looking bright.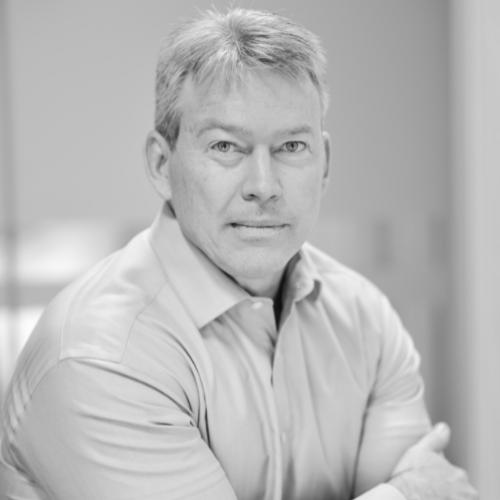 Troy Christensen
CEO
Former Chief Executive at Accolade Wines and, before that, President at Constellation Europe, Troy has a wealth of experience and a dynamic way of working that could change the future of the industry. Since his return to the U.K. and his arrival at Enotria Winecellars in 2014, he has considerably upped the pace, moving the company into a new state-of-the-art warehouse, upgrading the internal systems and, most notably, acquiring Coe Vintners and launching the new business under Enotria&Coe.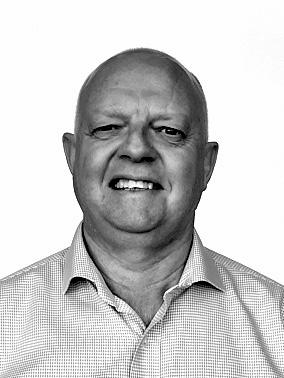 Tony van der Hoorn
CFO
Having qualified with KPMG, Tony van der Hoorn has over 20 years of experience in food and beverage retail and wholesale, having operated at a senior level in UK businesses such as Sainsbury's, Iceland and Woodward Foodservice. He has also been CFO for two of new Zealand's largest retailers, Foodstuffs and Farmlands. Tony is a firm believer in focusing on people and building strong partnerships to drive success.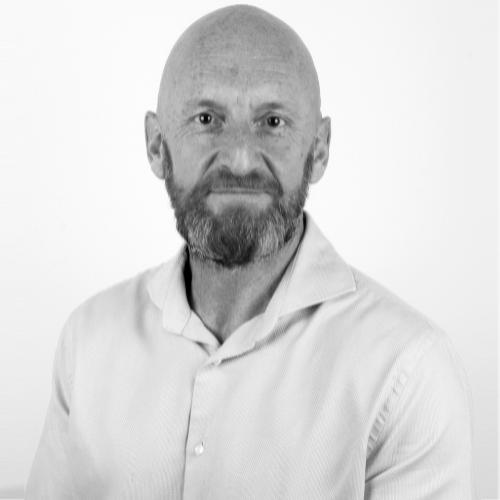 Ants Rixon
Managing Director
From New Zealand, Ants has been heavily involved in the U.K. on-trade for over 20 years. In that time he has covered both regional and national business management roles within Boutinot, Bibendum & MCW. With both professional and family experience in wine making & hospitality, he's at home in the constantly changing and competitive U.K. food & drink scene. A keen sportsman and devoted father, his spare time is spent helping the Wine Trade Sports Club Charity, or on the side line of a football pitch somewhere in Surrey.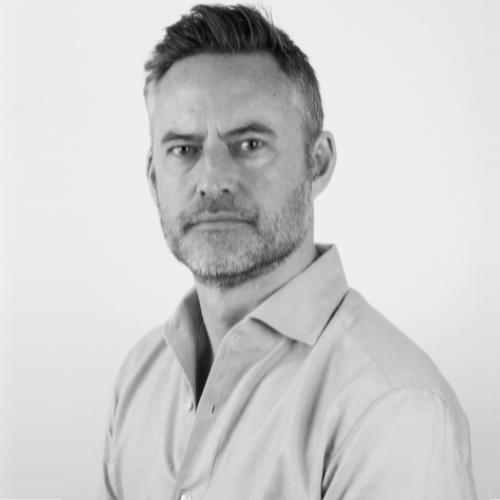 Sam Thackeray
Managing Director
Sam has over 20 years' experience across the UK's on and off trade, having worked as a sommelier and wine buyer at some of London's most exclusive restaurants, before spending 15 years at Bibendum. Sam has a track record of delivering successful growth and enjoys developing effective and dynamic teams to face the challenges of the UK market.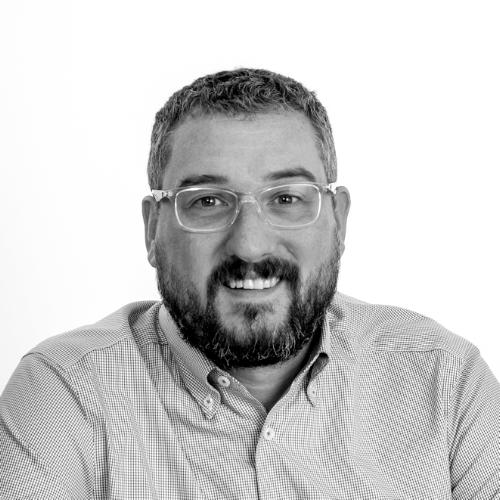 Richard Weaver
Director of Retail & Digital
Richard has worked in the drinks trade for over 20 years. Previously with Majestic Wine, after a stint in stores in Chester and London he moved to head up digital and ecommerce for 15 years, before running buying, merchandising and supply chain. Richard is passionate about retail and online customer experience, with a focused approach to generating loyalty and long term profitability by looking after customers at every step of the journey.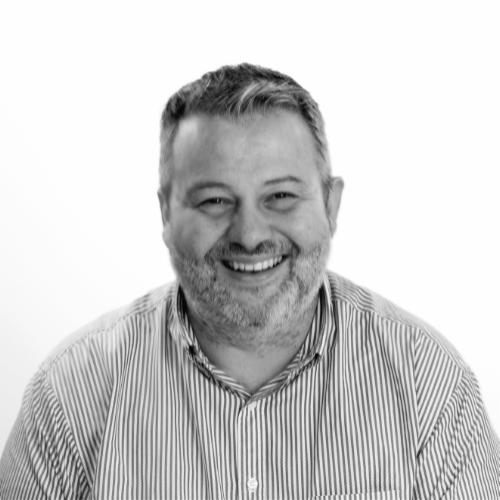 Jon Smith
Supply Chain Director
Jon has over 20 years' experience of the UK on trade in senior Logistics, Supply Chain and Commercial roles. Key roles in this time included Sales Director for Matthew Clark National Accounts, responsible for £640m annual turnover, Regional Managing Director for the North, looking after full P&L, delivering £100m turnover and responsible for over 200 operations colleagues and Head of Supply Chain for Matthew Clark Bibendum, leading the entire global supply chain. Jon has a track record of delivering growth and change in the on trade, as-well as spending time in private equity portfolio businesses performing turnaround, supply chain transformation roles and IT ERP implementations.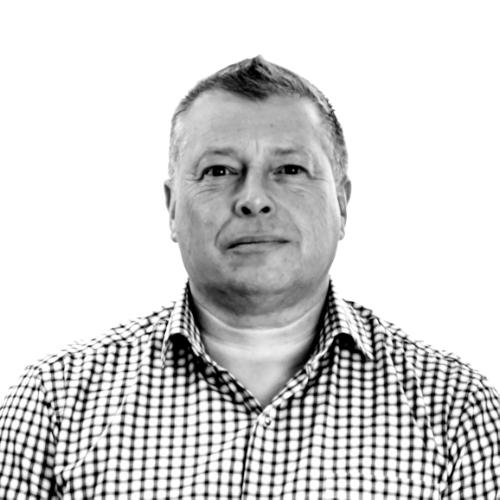 Andy Gale
Head of Technical & New Business Development
Andy has over 35 years in experience in commercial and technical roles in retail, wines and spirits. He was formerly Head of Technical & Business Development at Concha y Toro. Prior to this, Andy spent 18 years at Tesco as Category Technical Manager for BWS, where he oversaw the compliance of a global supply base accounting for £3bn of retail sales and delivered a number of industry-leading sustainability initiatives. He started his career at IDV/Diageo with 12 years in technical and R&D roles.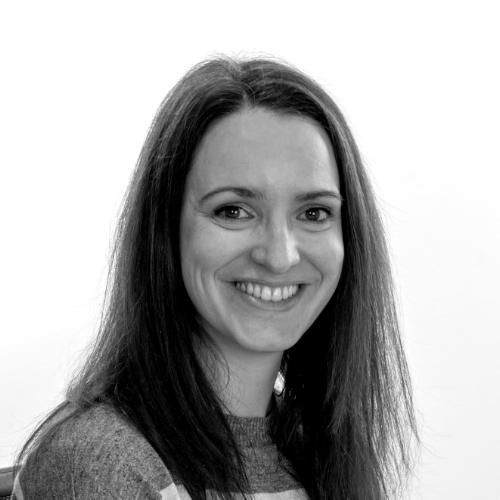 Anna Hopkins
Head of HR
Anna is an experienced HR professional with over 15 years' experience in HR, ten of which have been at Enotria, and previous experience in the private medical industry. After working as the HR & Payroll Advisor since joining in 2011, Anna became Head of HR in 2019. Anna is passionate about creating a safe, fun workplace that offers staff opportunities to develop with the business.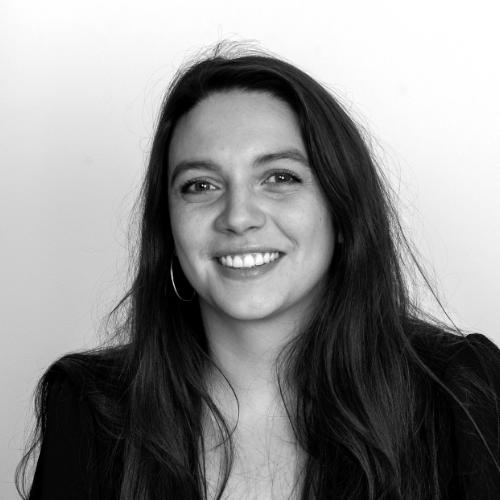 Anna-Sophia Rzevski
Customer Service Manager
Anna has been with Enotria&Coe for over 5 years working her way up from Customer Service Executive. She has been instrumental to re-working processes for the Customer Services team and aligning with the rest of the business. Anna integrated a brand-new helpdesk and online phone system to promote first-contact resolution for our customers through improved internal/external communications. Anna works with the sales, delivery and logistic teams on a daily basis, ensuring our key partnerships are developed. Anna believes in empowering people to create an environment that promotes positivity, ownership and efficiency.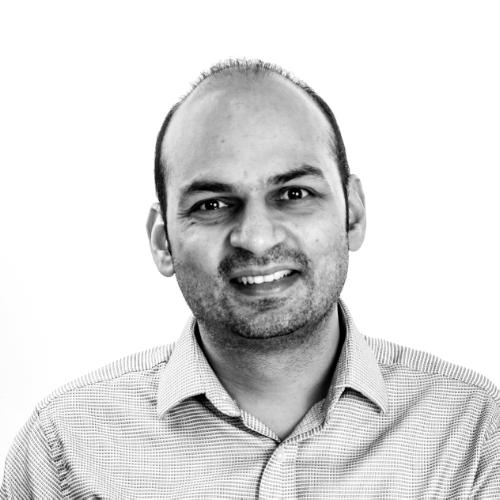 Bhavik Parikh
Applications & Technology Manager
With almost 20 years' experience across digital, ecommerce and retail, Bhavik looks after all E&C systems, applications and technology. After 6 years at E&C, Bhavik has intimate knowledge of all operations and keeps everything working optimally to support the business. With a constant eye on emerging technologies, Bhavik's philosophy of continuous improvement supports the business' growth strategies.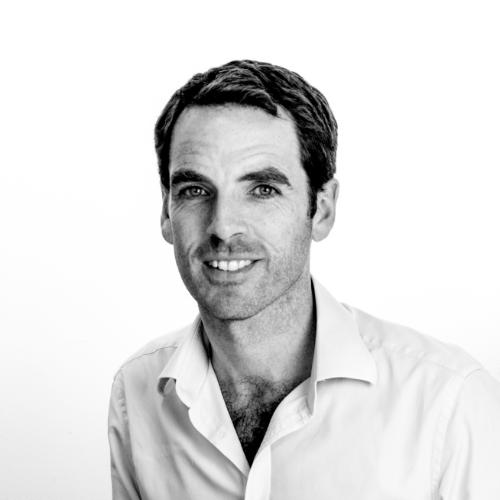 Chris Sanders
Head of Business Performance Management
Chris is a qualified Chartered Accountant with 20 years' experience across a variety of sectors, most recently with Private Equity backed businesses. Chris has a track record of driving improvements to existing systems and processes to manage change. Chris leads the Financial Planning and Analysis function and manages a wide variety of tasks from business partnering and planning to cash management. On weekends, Chris spends his time with his young family or playing golf and tennis.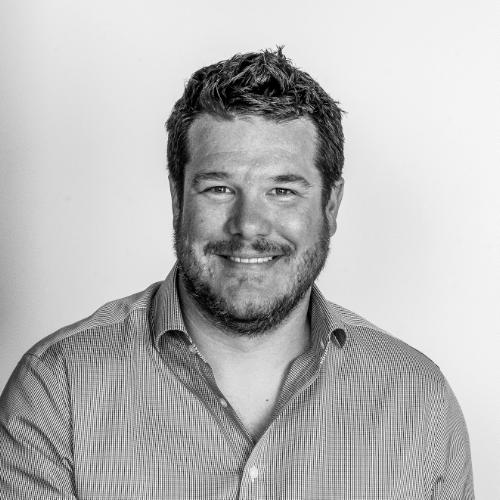 Matt Holden
Head of Sales Operations
Matt joined Enotria&Coe 7 years ago, bringing with him over 10 years' experience in sales and management roles, predominantly in FMCG. Matt is focused on enhancing sales processes and effectiveness to ensure that our sales team can maximise then time they spend with their customers, and to focus on understanding customer needs. Matt manages the Order Office and Customer Services to implement structures that provide the best customer experience possible. Matt enjoys cycling and exploring London with his two young children.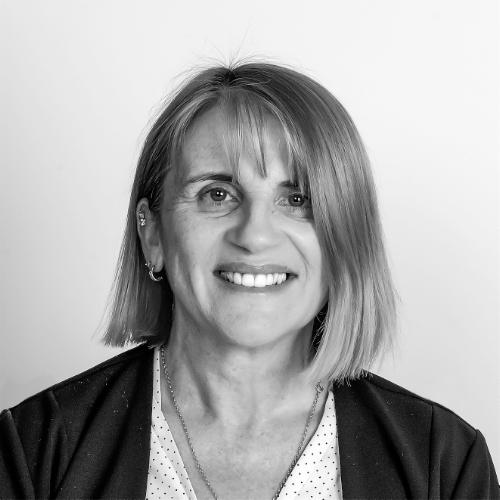 Michelle Gay
Head of Finance
Michelle has worked in the drinks industry for over 20 years, previously heading up the accounting team at Gallo Wines EMEA, and more recently with Halewood Artisanal Spirits as Group Financial Controller. Michelle's focus is ensuring key controls are in place to ensure the safekeeping of E&C's financial records. Michelle is passionate about accounting control and is instrumental in driving improvement changes in the accounting area of balance sheets, improvement to procedures and processes, adherence to group policies, and resolution of issues.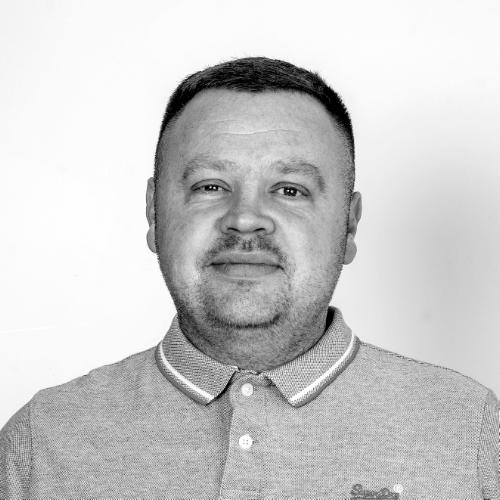 Nick Biddle
3PL Project Manager
Nick has 20 years' experience in haulage in a number of industries. He is bringing his expertise to Enotria to implement change in driver culture and standards, and will be introducing a new fleet policy and standards. Nick will also be adapting the transport teams to the business' strategic objectives towards sustainability, particularly by adapting the London fleet to new UK government legislation.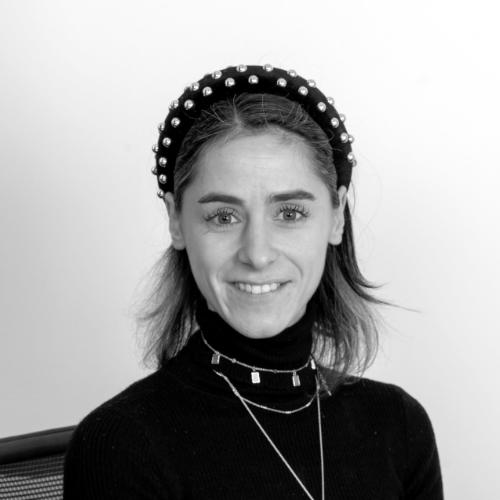 Zippy Bakowska
Head of Customer Marketing
Zippy has worked across a number of industries, including hospitality, education and journalism. This gives her a broad perspective on customer advocacy, introducing approaches from other fields that are new to the drinks trade. Zippy is focused on developing our partnerships with customers by adding value through insight-led activations and communication.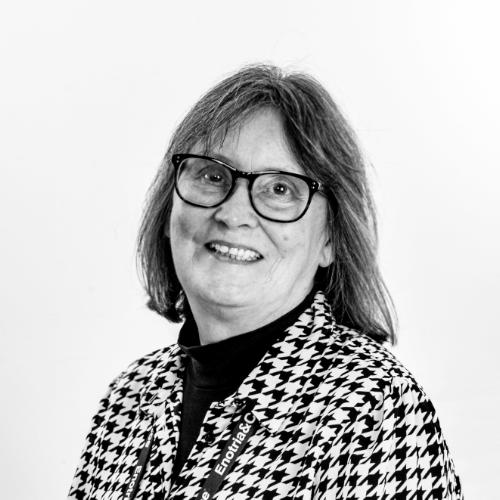 Zoe Cottrell
Head of Business Solutions
Zoe has been part of the E&C team for over 30 years, gaining experience in Supply Chain, HR, Customer Services, Sales Support, IT and Facilities. Using this broad understanding of business processes, Zoe supports the team with all changes implemented across the business, ensuring minimum disruption to operations and maximum benefit to our customers
Our culture
The customer is central to what we do
We don't just supply our customers, we partner with them. We believe their journey is a part of ours driving us to deliver excellence at every opportunity. We aim to get it right first time, but we know what to do if something doesn't quite go to plan.
We respect, support and invest in our employees
Our working environment is built around trusting relationships – with our customers and suppliers and across all our teams in the business. We like to have fun too! This is a key element not just of what we do, but why we do it. We know that we have a fun and exciting product and the prospect of being able to bring this to our customers world is what gets us out of bed in the morning. We have an environment that promotes wellbeing through social, physical and environmental activities to pave the way for the right balance. This atmosphere breeds creativity and gives our employees the platform that they need to thrive and develop.
We always assume best intent in the actions of our colleagues and offer consistent support, but we challenge each other too, creating a platform for continual improvement whilst encouraging ownership and accountability throughout. We like to build each other up through on-going recognition – and we like to talk to each other to build ever stronger relationships. We not only respect our differences but view this diversity as a key element to our long-term success.

E&C and the Environment
Our growth in the past few years has meant that we have become increasingly aware of the huge responsibility we have to set standards for the industry. We know that our impact on society and the environment has to be as positive as possible, to ensure our security in the future.
Recycling
Shipping items as breakable as bottles results in a lot of leftover cardboard and plastic. Enotria&Coe crush and recycle all excess waste, keeping everything as green as possible.
Office Efforts
Our staff work hard to keep Enotria&Coe green. Our offices have lights on sensors to avoid wasting energy inempty rooms, and insulation and double glazing mean we aren't relying on energy to keep us warm in the winter months. Stock in our warehouse is kept cool by our intelligent ventilation system, which recycles colder night air during the day, and recycling bins around the building mean that we're always doing as much as we can to reduce our carbon footprint.
Out and About
With customers as far-flung as the Hebrides, keeping our mileage as low as possible can be a challenge. We've chosen a routing system, Paragon, that works to reduce thisand we're seeing results, with our mileage down by 15% in the past year.
We're proud of what we're already doing, but we're always happy to keep searching for new ways to make Enotria&Coe even greener and more efdficient.
Charity at Enotria&Coe
We currently support The Drinks Trust, who provide support, care and assistance to the drinks industry workforce. More details about them can be found here: drinkstrust.org.uk