De Martino joins the Enotria family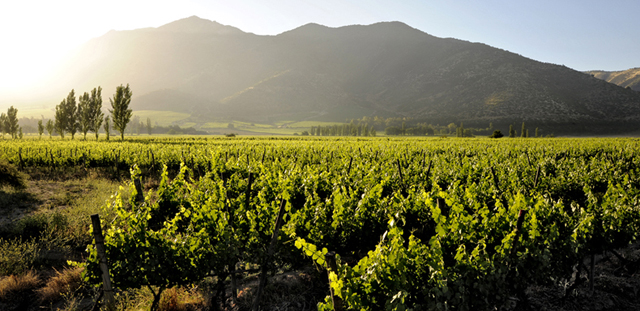 We're thrilled to say that one of Chile's most acclaimed producers, De Martino, is now part of E&C's South American offerings, having joined our stable of top-flight agency brands.
As the first winery to export Carmenere to the UK, De Martino boast a provenance that is unrivalled in Chile. The family estate was founded in 1934 and is now managed by the 3rd and 4th generations who champion a rich portfolio of wines. With a range that boasts great value varietals all the way to highly polished single estate wines and incredibly unique field blends, De Martino caters to all needs with a hallmark of excellence attached to each of its offerings.
Talking the the partnership, our Latin American buyer Peter Wallbridge commented "To be able to build on our portfolio of powerhouse producers and boutique estates with arguably the finest family winery that Chile has to offer is nothing short of a dream come true! De Martino have shaped the Chilean wine industry by redefining styles and helping to expose new terroirs across the country. It is this innovation and vision that makes them the perfect fit for E&C"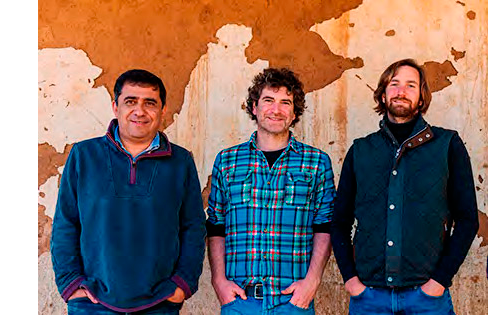 Having been nominated as Winery of the Year on three separate occasions, De Martino's focus is clearly defined by its desire to explore (and when required, blend) the country's unique Terroir.
Following over 350 separate vineyard trials, they have now settled on different plots throughout Maipo, Maule, Cachapoal, Casablanca, Traiguen, Itata and Limari setting them up for the next chapter of their illustrious history.
De Martino's big change came in 2011, when acclaimed winemaker Mercelo Retamal made the decision to redefine the house style in a bid to modernise Chilean wines.
He chose to pick earlier, only use indigenous yeasts and remove any use of new oak barrels as to not mask the great fruit elegance and acidity from the newly and more optimally picked fruit. The results speak for themselves and he is rightly regarded as one of the country's pioneering producers.
They are a winery who consistently push the boundaries and innovate, they are certified sustainable and are converting more and more vineyards to organic certification. Our Latin American buyer Peter Wallbridge explains why he is so excited about the partnership "Whilst the De Martino portfolio is large, every wine has a unique point of difference, whether it be the varietal, the region, the soil, the blend, the amphora, the oak, there is something for everyone! We're delighted to be able to have this level of range and consistent quality to be able to serve all of our customers, and believe it once again showcases the strength in Enotria's South American offering."
As Peter mentioned, while their range showcase the country's quality and expansive terroir, as well as an array of winemaking techniques – we'll confess to having a little extra soft spot for De Martino's Maipo quartet. If you don't know them, here a few to begin making acquaintances…
SINGLE VINEYARD, LA CANCHA, 2017
The combination of climate, soil, vine and viticulture, together with winemaking based on the precision and individuality of each plot, result in wines of great character that faithfully follow the De Martino style. La Cancha is a classic Cabernet Sauvignon from a vineyard in Isla de Maipo that a was football pitch (or "cancha" in Spanish, hence its name) for many years.
Fresh aromatics of ripe cassis and red berries give away to complex notes of tobacco leaf, violets and graphite. Palate is medium bodied with a ripe and intense fruit balanced by elegant, fine grained tannins, lively acidity and moderate alcohol. Has depth and a long lingering finish. Already very appealing, it will develop and gain further complexity with bottle age for further 15-20 years.
SINGLE VINEYARD, ALTO DE PIEDRAS, 2017
This wine is from a vineyard in Isla De Maipo, in the heart of the Maipo Valley. The vineyard is planted on an alluvial terrace with abundant gravel and just the right amount of clay to make it ideal for this variety. Alto de Piedras is a classic, elegant and well-defined Carmenere from the same terroir as the first Chilean Carmenere.
Expect fresh aromas of spices, pepper, ripe black fruit and a mineral hint with notes of graphite. In the mouth, it is medium-bodied with intense, ripe fruit. It has a silky-smooth texture, balanced by elegant tannins and fresh acidity. It has depth and weight in the mouth, along with a very long finish.
DE MARTINO LEGADO RESERVA, CARMENERE, 2018
Legado wines come from selected plots of land in vineyards with extraordinary characteristics. These are wines that reflect the essence of their regions of origin and stand out because of their great intensity, character and elegance.
This lively violet coloured Carmenere from Maipo has a spicy aroma and good structure and reveals the potential of this variety. The nose is very fresh, with lots of red and black fruit accompanied by notes of tobacco leaf, spices and pepper. The palate is medium-bodied and intense with a velvety texture and very soft tannins, complemented by ripe black fruit, fresh acidity and a long finish.
DE MARTINO LEGADO RESERVA, CABERNET SAUVIGNON, 2018
Just as with De Martino's other Legado wines, this follows with the same kind of strength, character and sophistication you would expect from exceptional vineyards.
In this case, expect a Cabernet Sauvignon from Maipo that's classic example of the variety. Elegant, with ageing potential. This wine shows a lively violet color. The fresh and ripe aromas of blueberry and cassis are complemented by notes of tobacco leaf, graphite and violets. The palate is medium bodied with an intense ripe fruit core balanced by very fine tannins, fresh acidity and a long finish.