Focus 50: Trip 23, Leoube (France)
To mark Enotria&Coe's 50th anniversary this year, we're shining a light on 50 outstanding producers who have been instrumental to our company history. As part of our celebrations, members of the E&C team took a trip to Provence to experience the world of Focus 50 winemaker Château Lèoube first hand – here, Brayden Benedict, Customer Service Executive, shares his highlights.
Brayden Benedict, Customer Service Executive
Though we had been travelling from quite an early hour, it didn't feel like the journey had really begun until we arrived in Nice and were ushered into taxis. After setting off, we were exposed to towering distant mountains on all sides, reminding us that we were, in fact, at the southern tip of the French Alps. The journey itself took around two hours. As we drove, the mountains turned into rugged hills, and between every valley and in every field we could see vineyards of all sizes. For some of us, it was our first time experiencing such scenes, and the scale of the industry on both local and industrial levels was amazing to witness.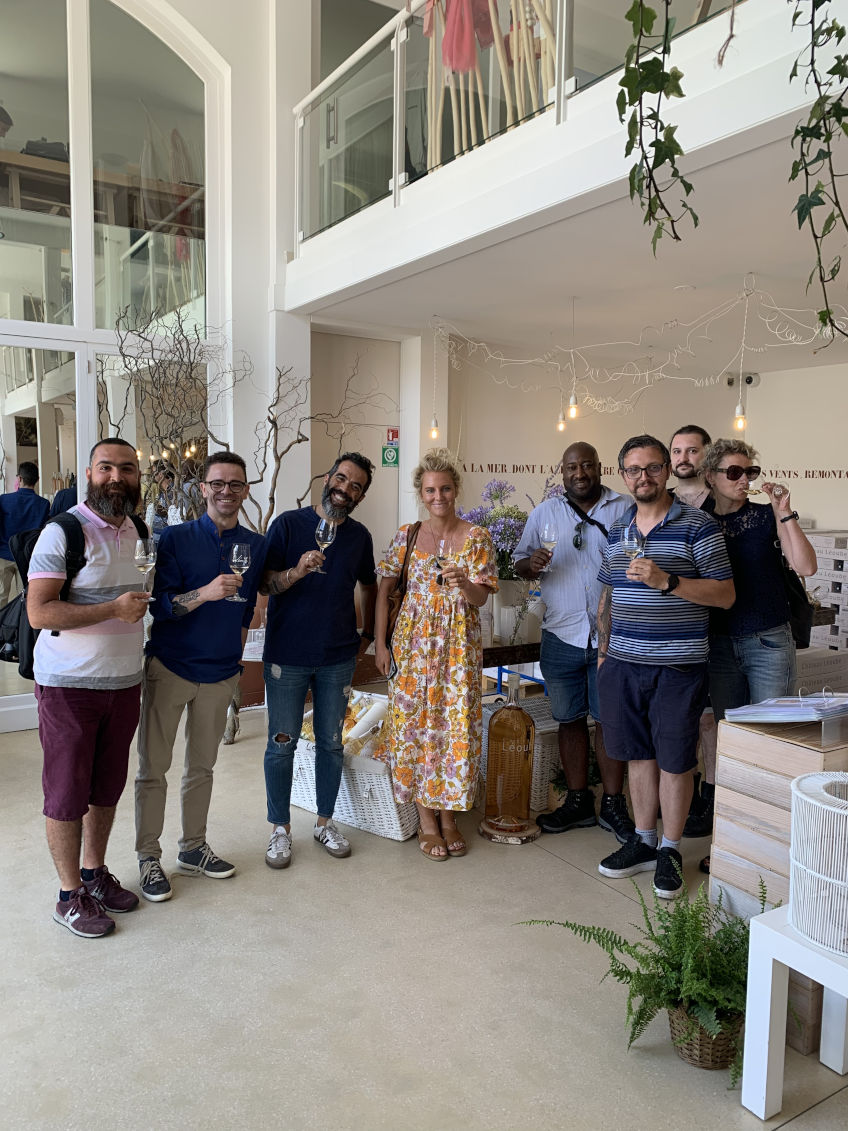 As the roads became narrower and man-made structures dissipated into trees and fields of vines, we finally pulled into the entrance of Château Léoube, stepping into the afternoon heat of Provence and taking a good look at our surroundings.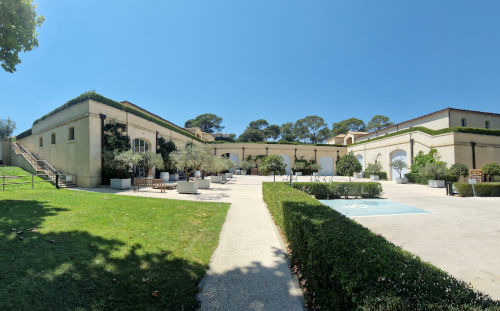 The château was both clean, fresh and modern, but it also had countryside charm. A few moments later, we headed to Lèoube's store and raised our first glass of chilled sparkling rosé in the cool indoors. The wine displays and contemporary farmhouse design matched the exterior perfectly, delivering an elegant and quiet space for people to browse the wines.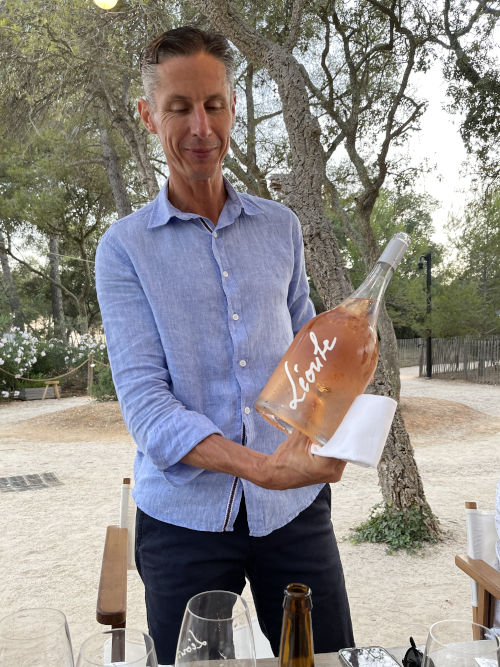 We were hosted by marketing director Jérôme Pernot, managing director Hubert Zeimett and winemaker Romain Ott, who immediately demonstrated the company's generosity.
We sat outside of a rustic hen house (inside would be perfect for winter wine tastings with a roaring fire) and were promptly plied with food and more wine. There was even a tapenade made from the olive groves surrounding Léoube. It was the perfect opportunity to talk about the winery and learn more about its history.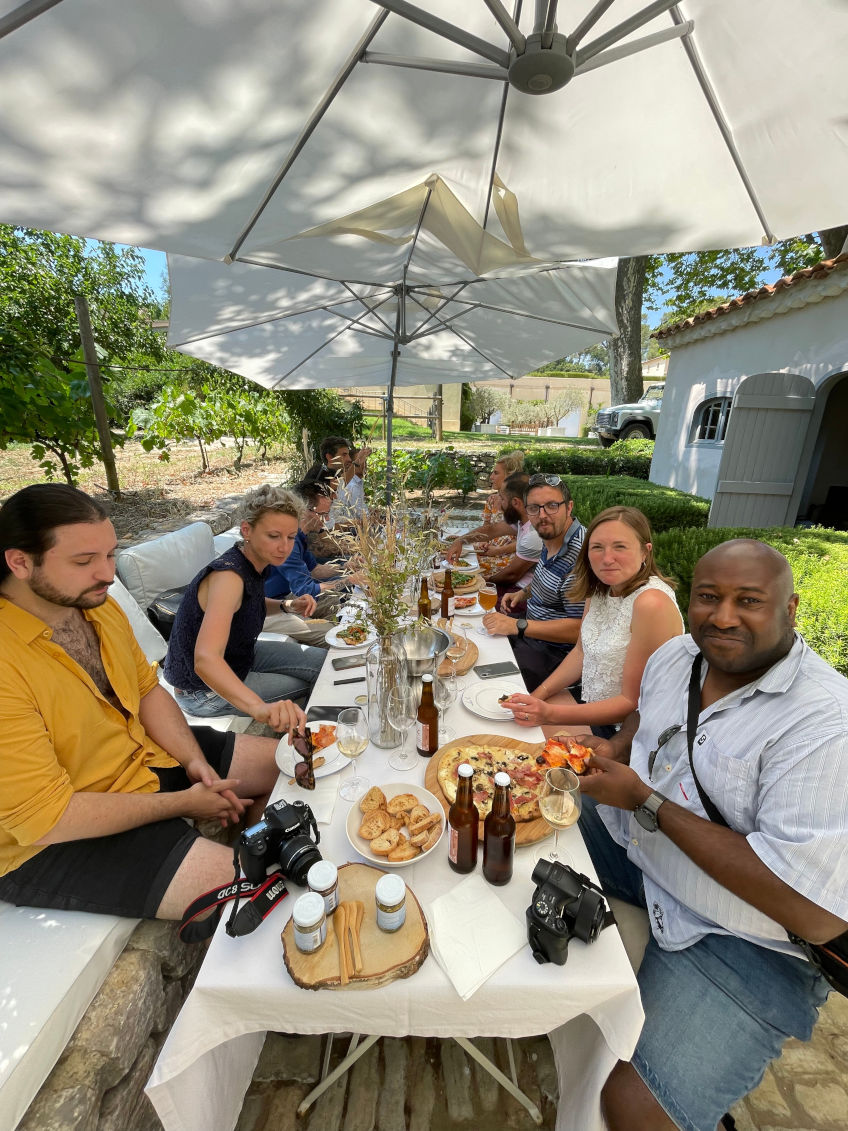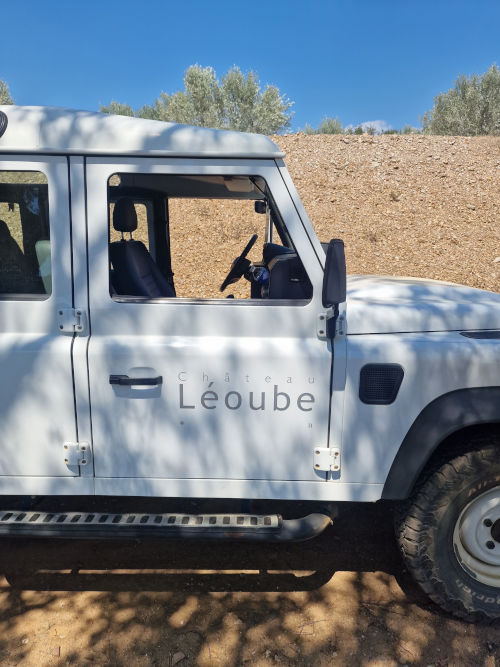 After we were fed and watered, it was time for a tour of the vineyards in a convoy of three white off-roaders.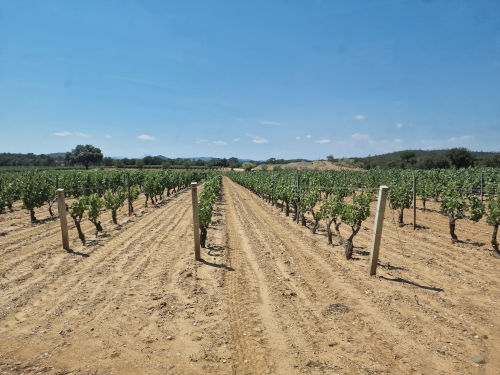 The estate itself spans 560 hectares but the vineyards cover only 70, as the land is protected by law. We drove alongside countless fields of vines, old and new, and quickly found ourselves heading up a large hill, zig-zagging up the side until we reached the top. From this vantage point we could see not only the majority of Léoube, but also the vast distance ahead. The Mediterranean was dotted with small boats, and it glistened in the sunlight. It was breathtaking. We even caught a glimpse of the president's private island.
Heading back down to the Château, we then took a tour of the winery itself, discussing and learning about the methods and styles of winemaking Léoube uses.
The next item on our agenda was to take a short break, check into our hotels and relax before heading out to Café Léoube for dinner. We all took the opportunity to head down to the local beach to enjoy the warm water and glorious weather. After we freshened up and changed, we headed over to the restaurant.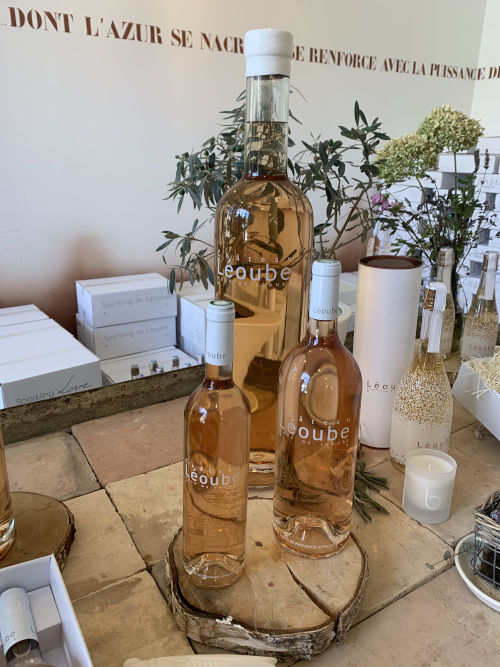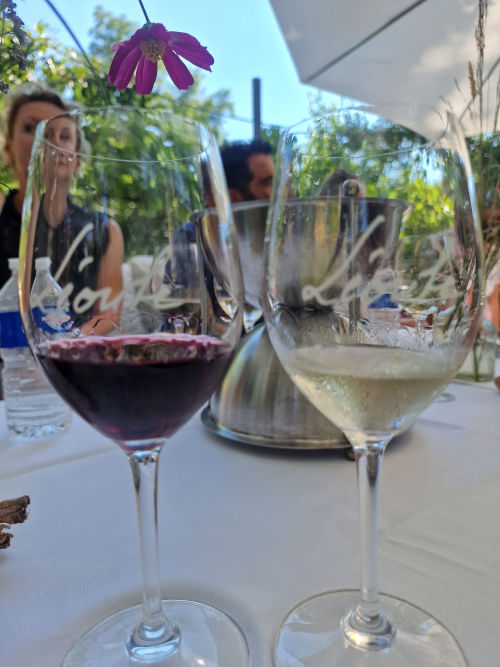 The open-air venue was set on the shore, with just a thin line of trees separating us from the water. The sun was setting, and the golden light that came through the branches set a tranquil vibe for the evening as we ate and drank. The time passed quickly, and it wasn't long until we had to say our thank yous and goodbyes.
Our experience across the entire day was a fantastic one. Jérôme, Hubert and Romain went out of their way to make sure we got a unique and personalised visit. They demonstrated great passion for what they do and the values they hold as a winery, as a brand and as people.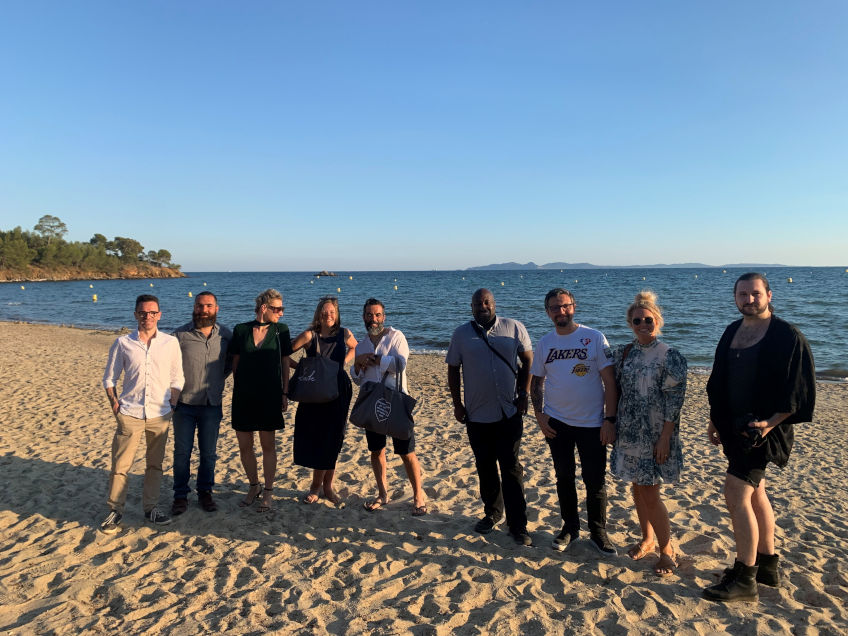 The team's top 3 wines
| | | | |
| --- | --- | --- | --- |
| 1 | | Sparkling Love by Léoube Rosé NV | Bursting with ripe strawberries, raspberries and pomegranate, this is summer in a glass. |
| 2 | | Secret by Léoube Rosé 2021 | A beautiful pale-coral rosé. Delicate aromas of rose petals and summer berries, with strawberries and cream on the finish. Seriously impressive. |
| 3 | | Singulier Blanc 2020 | From a new limited edition series expressing winemaker Romain Ott's desire to go beyond the Côtes de Provence AOC rules to produce the best possible wines in the region. A blend of Sauvignon Blanc, Rolle, Ugni Blanc and Sémillon, it is rich and aromatic, with an underlying minerality that evokes the schist terroir. |
Part of our 50 Year Anniversary Focus 50 Series