Focus 50: Trip 29, The Isle of Wight Distillery (England)
To mark Enotria&Coe's 50th anniversary this year, we're shining a light on 50 outstanding producers who have been instrumental to our company history. As part of our celebrations, members of the E&C team took a trip to the Isle of Wight to experience the world of Focus 50 producer The Isle of Wight Distillery first hand – here, they share their highlights.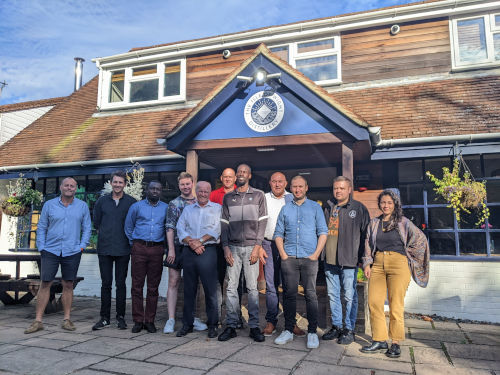 Our time in the Isle of Wight began at the Spyglass Inn, located between a gorgeous beach and dramatic rocky cliffs on the south side of the island. We were greeted by a tantalising sea breeze, and then by Xavier Baker, co-founder of The Isle of Wight Distillery, and Ginnie Taylor, its head of marketing. The skies briefly threatened to dampen our day with rain, but the ominous grey clouds soon parted. We enjoyed a sunny lunch as we chatted about how the distillery captures the essence of the island through its flagship brand, Mermaid Gin.
Xavier founded the business with Conrad Gauntlett in 2014, and they've showcased their passion for the island and the environment from the start. They have gone to great lengths to produce an entirely plastic-free bottle for Mermaid. They also support a number of environmental and coastal charities and are focused on continuing to lower their carbon footprint. One part of this, we learned, is their ongoing effort to reduce the weight of Mermaid's bottles, which plays a role in lessening the impact of transport. We talked about how such moves need to be recognised by consumers as a mark of environmental progress rather than taking away from a 'premium' feel.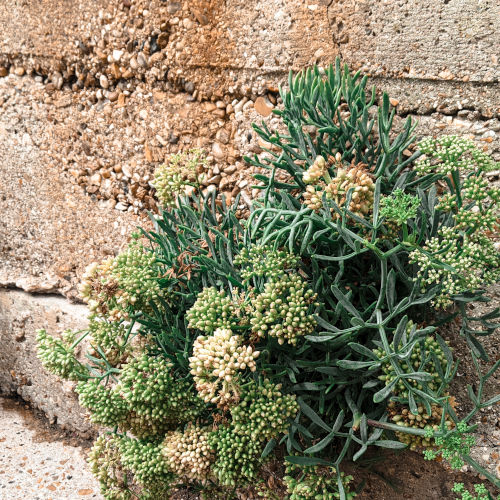 Xavier briefly disappeared, returning with a plant specimen he had just picked from the rocks by the shore. He explained that the yellow-green plant he held was called rock samphire, or 'mermaid's kiss' – so named for its legendary ability to save shipwrecked sailors from drowning as they reached the shore. The locally foraged plant is the key botanical in Mermaid Gin, giving the spirit its characteristic flavour: a hint of the island's own sea air. Passing around the rock samphire, we tasted its slender, slightly crunchy leaves, revealing a complex array of flavours.
After the Spyglass and a paddle on the beach, we took a drive through steep lanes, leafy countryside and honeypot villages to the town of Ryde in the north of the island, where the story of Mermaid began and continues at pace. After a warm welcome at The Wishing Well, home of The Isle of Wight distillery, we headed for a tour with Mermaid Gin's sales director, Malcolm.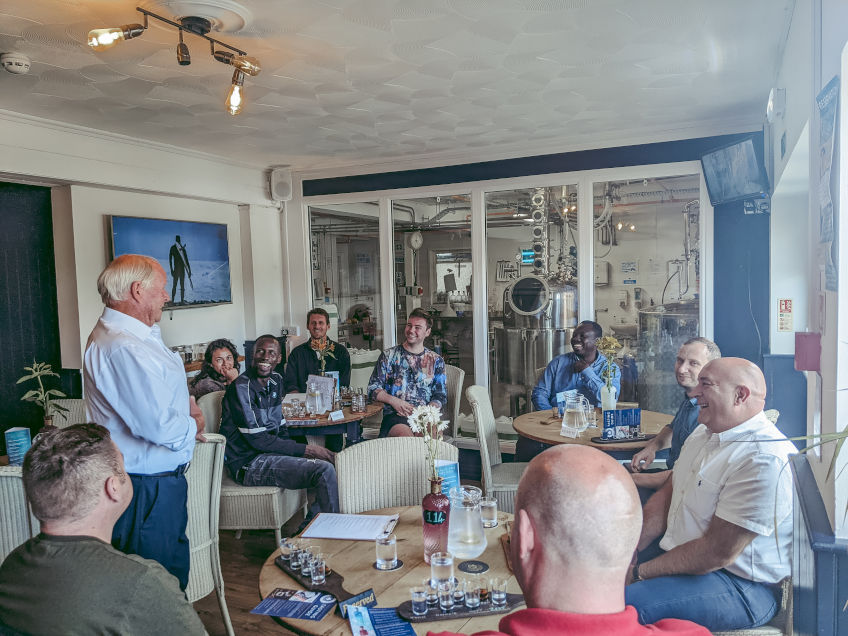 The walk-through gave us a sense of the extraordinary journey that Mermaid has taken to date. The team's first still, which has a 100-litre capacity, sits next to a heftier 300-litre version. Both now produce spirit in tandem to service the high and increasing demand in retail and trade. We also got a view of a new 1,000-litre still that's been modified to produce higher volumes of their current gin expressions, as well as whisky. (Their eagerly anticipated first whisky expression has already been placed in English oak for maturation. Release date TBA – watch this space!)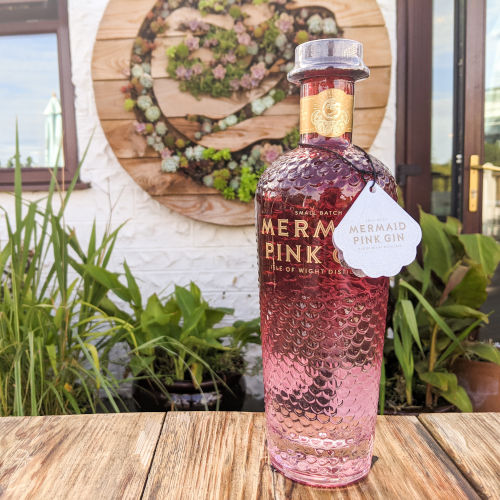 Mermaid's precisely controlled distillation process was developed to produce a smooth, easy-drinking and sessionable small-batch spirit. The resulting gin is made with 10 botanicals that encapsulate the Isle of Wight itself: rock samphire, which is foraged by the team and community from the south of the island; coriander seeds, sourced and grown nearby; fresh organic lemon zest; grains of paradise, a seed related to ginger with a soft, peppery profile; liquorice root, for subtle sweetness and body; orris root, the root of the iris flower which can take up to three years to dry for use; locally picked boadicea hops, a nod to Xavier's previous life as a brewer; angelica root, for an earthy quality; local elderflower, for fresh floral notes; and, of course, juniper.
We learned that these botanicals are added directly to the still with grain spirit and water and left to soften for 24 hours before distillation begins. The hearts of the distillation are extracted after several hours, then rested for a full seven days before bottling, giving the botanical oils more time to marry.
Following our lesson in distillation, it was time for a tasting. The distillery's focus on sustainability and locality really shone through in each expression.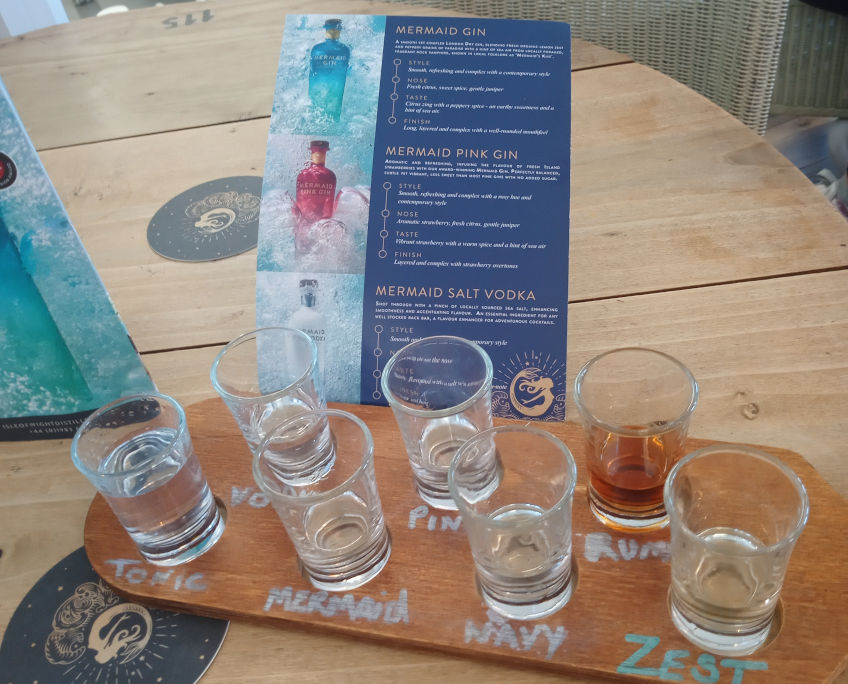 For instance, Mermaid Pink Gin uses 'ugly' strawberries sourced on the island that would otherwise go to waste; the resulting gin has a vibrant fruity flavour that works beautifully in a Bramble cocktail (the drink's creator, legendary bartender Dick Bradsell, used to forage for berries when he lived locally in Bembridge, so it's particularly fitting).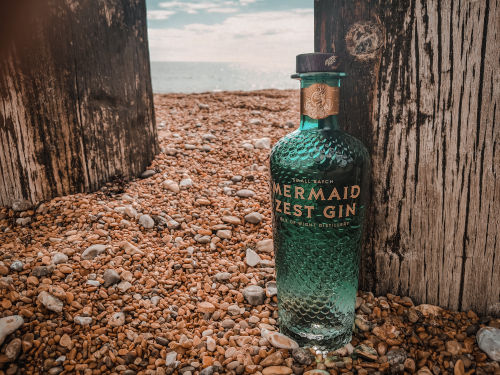 We also sipped Mermaid Zest Gin, released earlier this year. This gin was created when the team started to experiment on a loaded citrus expression and landed on infusing the spirit with grapefruit, local bergamot, lemon zest, coastal rosemary and cascade hops. Its bright citrus profile is great in a gin riff on the classic Paloma. Next we sampled Mermaid Salt Vodka, which features sea salt sourced from the island. This salty note elevates the base flavours for a smooth, clean and fresh spirit – excellent in an Espresso Martini. And to round out our tasting, we tried the bold and powerful HMS Victory Navy Strength Gin, an overproof bottling created in collaboration with The National Museum of The Royal Navy.
After a full line-up of gins, we ended our visit with a cocktail, then made the short and breezy ferry trip back to the mainland. A huge thank you to the Mermaid Gin team for a remarkable visit!
Our favorite memories
Nick Biddle, National Transport Manager: "I loved sitting by the coast and having a spot of lunch with Xav and Ginnie."
Steve Grabaskey, Junior Buyer: "It was great to tour a remarkable island and to taste and learn about the range at the home of Mermaid. I particularly like the classic Mermaid Gin."
Nathan Moore, Great Wine Co: "Meeting the guys from Mermaid was a brilliant opportunity, and I thought their dedication to preserving their coastal environment was really impressive."
Olu Olutade, Demand Planner: "I loved the hospitality and experiencing the island for the first time. I was impressed by the gin distillery tour."
Ashley Skerritt, Sales Operation Executive: "My favourite part of the experience was seeing where they picked their key botanical, on the south coast of the island."
Will Davey Lee, Trunker Driver: "Loved the trip down to the beach after lunch and the talk with the Mermaid team."
George Jennings, Customer Service: "My favourite experience was getting to know the community that surrounds the brand, seeing how they started small but have kept true to their core values as they've grown."
Ninon Labat, Customer Services Executive: "I like the way Mermaid plays with the local environment to make its products."
Ronnie Ferguson, Warehouse Manager: "I enjoyed trying the Mermaid Zest Gin, and I'm now converted to drinking gin!"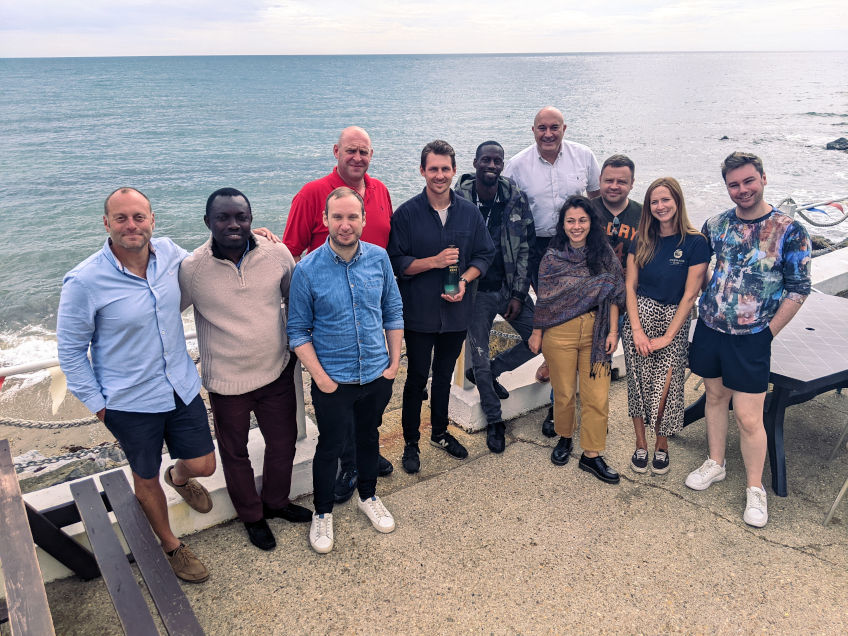 The team's top 3 drinks
| | | | |
| --- | --- | --- | --- |
| 1 | | Mermaid Zest Gin | Bright and fresh grapefruit on the nose. A citrus zing combined with a subtle sweetness. |
| 2 | | Mermaid Gin | A smooth yet complex London dry gin, with fresh lemon zest, peppery grains of paradise and a hint of sea air from locally foraged, fragrant rock samphire, known in local folklore as 'mermaid's kiss'. |
| 3 | | Mermaid Pink Gin | Aromatic and refreshing, infusing the flavour of fresh island strawberries with the award-winning Mermaid Gin. Perfectly balanced, subtle yet vibrant. Less sweet than most pink gins, with no added sugar. |
Part of our 50 Year Anniversary Focus 50 Series