Focus 50: Trip 50, Teusner (Australia)
To mark Enotria&Coe's 50th anniversary this year, we're shining a light on 50 outstanding producers who have been instrumental to our company history. As part of our celebrations, members of the E&C team took a trip to Australia to experience the world of Focus 50 winemaker Teusner first hand – here, they share their highlights.
Emma Robinson – Wine Buyer
Our day in Barossa Valley kicked off in style with three helicopters to take us on a sky tour of the region. The Barossa Valley is comprised of approximately 11,000 hectares, so we managed to cover substantially more ground this way than if we were driving. Kym Teusner works with vineyards across the wine region, focusing on old vine, low-yielding and dry-grown vines, specialising in the Rhone varieties.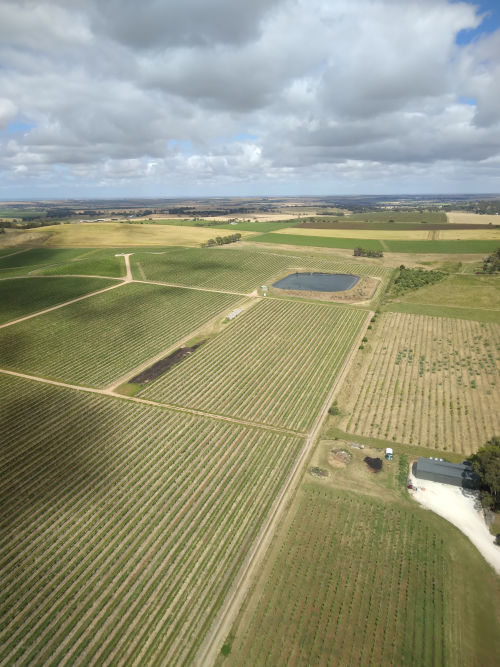 Throughout the helicopter ride, Kym pointed out the various vineyards he works with and talked us through the varieties grown there and which wines they go into. We flew over the smaller sub-regions Ebenezer and Marananga, which Kym believes grows some of the best Barossa shiraz and is where he sources fruit for the Righteous 'FG' Shiraz. I'll let you guess was 'FG' stands for! He also pointed out the Riebke vineyard, which was the 85 year old Grenache vines that he and his business partner saved from being pulled up and really kicked off the brand. More recently, Kym joined forces with Spanish owned grower Terramol. Javier Moll, owner of Terramol, began investing in Barossa vines over 20 years ago and have amassed quite the collection of vineyards, giving Kym access to plenty more high-quality fruit.
It was also fascinating to fly alongside the Eden Valley which is a completely different landscape and much higher altitude than Barossa Valley. This is actually where Kym sources most of his Cabernet Sauvignon fruit for 'The Gentleman' wine. The higher altitude gives it a real energy and freshness. Overall the sky tour really gave us an appreciation for the complexity of Barossa Valley and Kym's vast knowledge of its intricacies and nuances of different sites.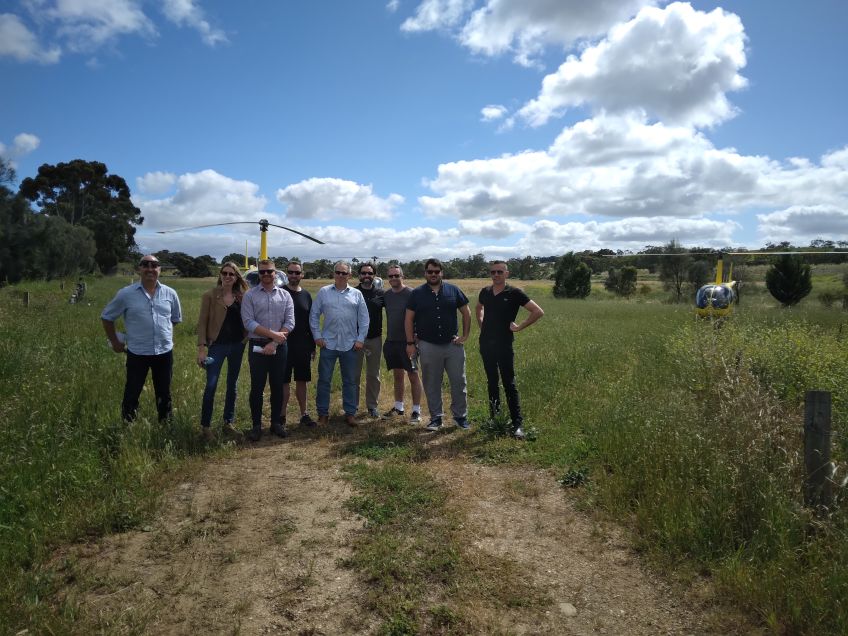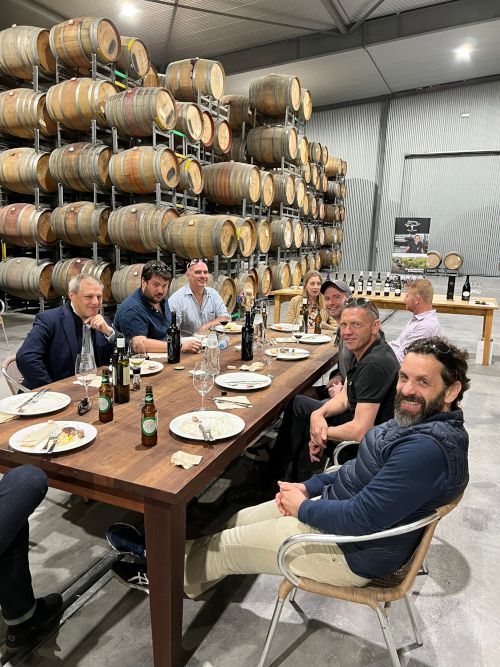 After landing back on ground safely, we headed off to their winery which he purchased 5 years ago. After a whistlestop tour we headed up to their tasting room and tasted through around 20 or so wines. Kym makes a range of four wines called 'Smokin' Barrels' with eye-catching labels, so we started with these before moving on to the larger Teusner range. Kym's meticulous and elegant winemaking really started to become apparent after a few wines in. They have a very distinctive style which really sets it apart from other Barossa producers. The wines are all concentrated without being heavy and the use of oak is very restrained, sitting elegantly alongside the fresh red-fruit character. Importantly, they all have an amazing drinkability to them. The Dog Stranger Mataro was a real favourite and a complete contrasting style to the 100% Mourvedre wines from the South of France.
After a large amount of red wine and lots of red-stained teeth, we headed back down to the winery where lunch was being prepared. In true Aussie fashion, a very large cut of beef was sizzling away on the BBQ and we grabbed a bottle of Coopers beer from the esky. We ate and drank happily amongst the barrels, hearing stories of Kym's second love for cars and drift racing. A few older vintages of Old Vine Semillon were flying around, which was exciting to taste and something we will bring back into the UK as a small parcel. The 2018's vintages of the Righteous Mataro, FG Shiraz and Grenache were all tasting wonderful and a fantastic match to the meat. Thank you to everyone at Teusner for such a memorable visit.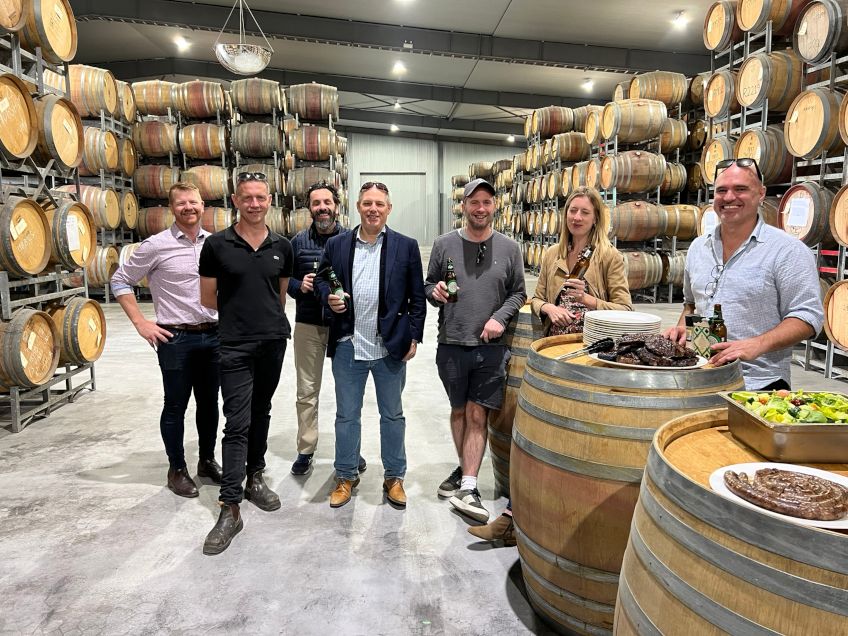 Part of our 50 Year Anniversary Focus 50 Series