Seedlip's teetotal trajectory
What do AirBnb, BrewDog, Amazon and Seedlip all have in common? They're disruptors and have revolutionised the way we think about traditional markets and products. The later, Seedlip, is the creation of visionary designer come farmer, Ben Branson, who's delivered the answer to: "What to drink when you're not drinking?". Committed to creating a brand that's more than just its products, he's built his business on the idea of nature, as a way of relating to consumers on a more personable level. We sat down with Ben to find out the seed of his inspiration, and to discuss Seedlip's rapidfire success in just a few short years.

Tell us the story of Seedlip – how did the idea come about, and how did it move from a concept to reality?
It all comes back to family. My mum's in farming and my dad is in branding and design – not natural bedfellows as two industries, that's for sure. I grew up on a farm, playing on tractors, in fields and in the woods, but also from an early age I wanted to learn about this word brand and design.
Fast forward to adult life, and I began growing all sorts of herbs and vegetables at home. Then, in 2013 I started thinking about what else I could grow – something more unusual, rare or forgotten. I was already running my own design agency in London, but on evenings and weekends I'd muck around in the garden and look around on the internet, which opened this world of botany that I'd never come across. It led me down a rabbit warren and I eventually landed upon a book from the 17th century, The Art of Distillation. It contains familiar ingredients such as ginger, orange and cardamom, but also crazy ones like Fumitory or Sheperd's Purse. After further investigation, I discovered this was a book of recipes and about distillation. This then inspired me to buy a little pot still to play around with these ingredients, which turns out I thoroughly enjoyed!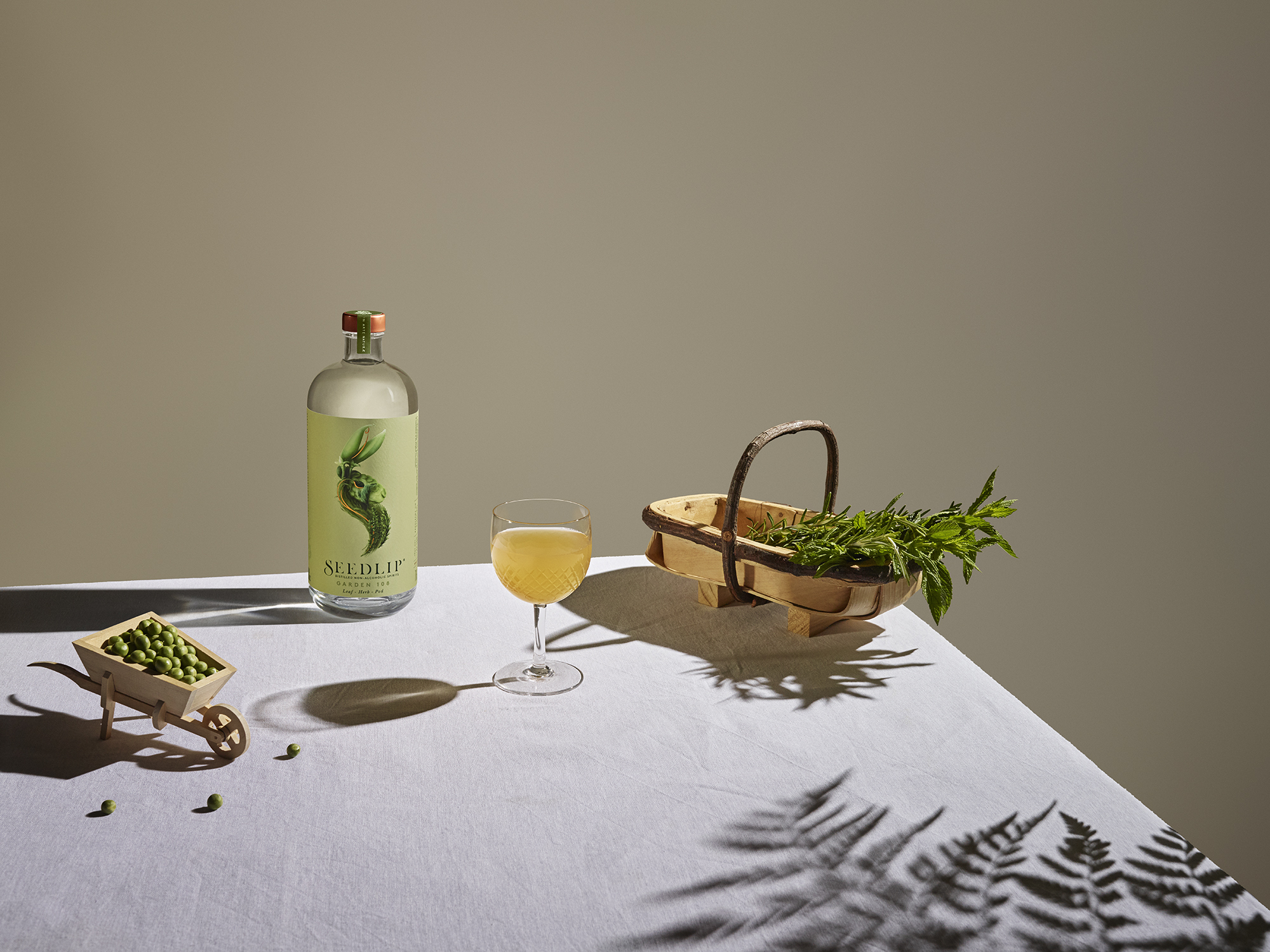 A few months later I was out for dinner and decided to order a non-alcoholic drink; to my dismay, the waitress came back with this pink, fruity and horribly sweet mocktail. It wasn't a lightning bolt moment, or the but I remember feeling disappointed – it didn't fit the food or the ambience. This experience planted a seed, and it stayed with me. I began thinking I would like a brand of my own. I'm proud my family has been in farming for 320 years, and I wanted to keep us farming, but didn't want to just go and sit on the tractor. Obviously, my experience is in brands and design, and I was already dabbling around in distillation, so I thought maybe, just maybe, there's someone else out there who feels about non-alcoholic drinks.
I didn't anticipate just home many people would be in this non-alcoholic category. I had no way of knowing what was going on with people's drinking habits. I set myself this very lofty, unattainable dream of wanting to change the way the world drinks, to balance the scales. If people can be offered amazing alcoholic cocktails, they should be able to choose an equally impressive drink without alcohol. Seedlip was the answer to the problem of what to drink when you're not drinking.
What is the philosophy that binds your business together?
We run the company as a nature company. I love nature. This ethos runs from the ingredients that we source and grow, through to the drinks we create and how we function internally as a team. It's the thing that binds us all together – this love and respect for the natural world. We're now a team of 55 people, there's an office in LA, we have people in Hong Kong and Australia – all over the place – and it's a good binding thing because nature's so diverse and there's so many different ingredients around the world, and so many aspects of nature that are so different and diverse.

How did you secure your first listing, and did you encounter much resistance?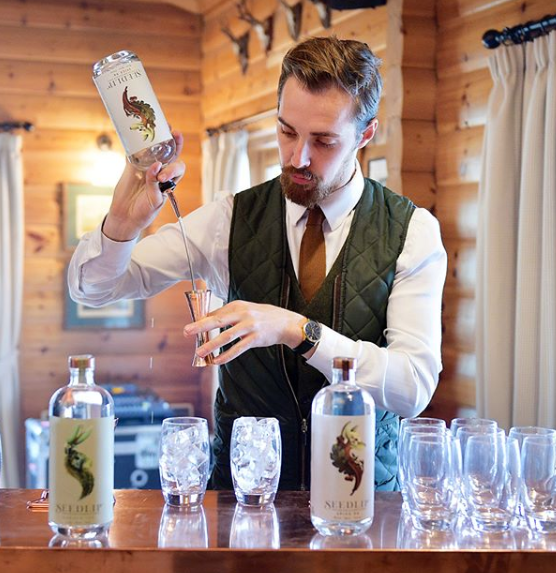 We were the first people to do non-alcohol spirits. Of course, non-alcoholic wine and beer have been around for 30-40 years. There were pockets of people not drinking, and sober raves, but nothing in the sort of the drinks space. I was introduced to Dawn Davies, the then buyer at Selfridges. She said to me: "You have 15 minutes of my time, and I don't like anything without alcohol in it". I went to see Dawn with some pictures on my laptop and a bottle of Seedlip Spice (no label, just a concept bottle), a bottle of tonic and bottle opener, and ended up spending an hour with her. She loved it and said there and then they'd launch it in Selfridges. Dawn has an amazing palate and she was instrumental to our success. Following the meeting, I doubled my first production run, I was going to make 500 bottles and I decided to bottle 1000, which I thought would last five months. Those 1000 bottles sold within less than three weeks, and the next 1000 sold in less than three days. This is when we started to appear on menus at Dandelyan, The Savoy, Clove Club, Fat Duck.
How interesting has it been seeing how different customers approach Seedlip, and bring it to life in their drink?
It's fascinating. We're 134 weeks old as a business. We've gone from my kitchen, to 55 people globally, 20 countries, 250-odd Michelin Star restaurants, and more than 5000 accounts globally. But we still view this category as just 134 weeks old. So, when you think about how long soft drinks and alcohol has been around, they're very well-established categories. Ours is just getting started. There's a long way to go. It's about educating the trade about what makes a good non-alcoholic cocktail. It's promising to see top bartenders putting as much creativity, effort and care into their non-alcoholic cocktails as with their alcoholic alternatives. The norm, however, is still no non-alcoholic options, or sweet, confected mocktails. People still expect to be disappointed, or resign themselves to ordering something safe, like lime and soda.
Recently, you've begun to push the envelope away from just drinks, to more tangible representations of the brand. Can you tell us about these ventures?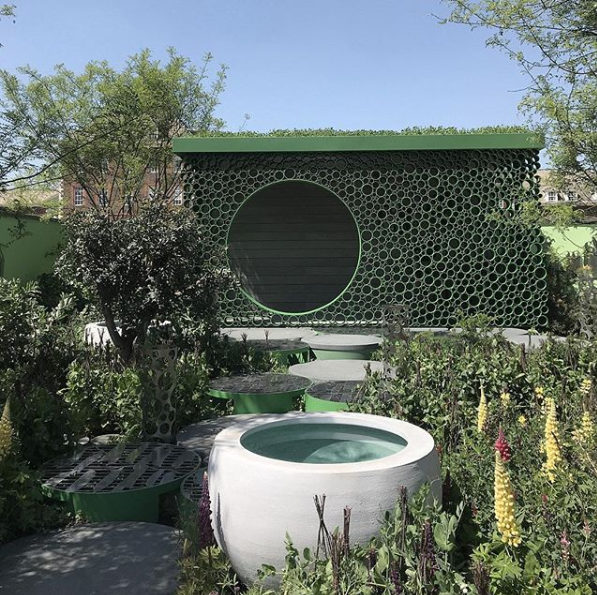 When I started this venture, I remember thinking: "why do people go out?". I don't think people really care about drinks brands, or drinks, for that matter. They go out to have a good time, no one goes out to drink a brand. They don't go to a bar because it has a brand, they go out to socialise and have a good time. When I was looking at drinks brands Instagram profiles I thought: "Oh my god all they're saying is here's another drink, here's another drink". That's not a way to connect with people on a deeper level. I'm inspired by brands that are more than their product. People don't connect with a product, they do with a brand, however. I don't connect with my Apple MacBook, I connect with Apple the brand. So, I decided I didn't want to position Seedlip as a drinks company, but as a nature company instead, and use this to connect with people.
This mindset led to us having a garden at Chelsea Flower Show for the last two years, which we've won gold medals for. We didn't have to talk to people about drinks but could still connect with them. Last month, we launched our concept bar Nolo. We didn't want to do an alcohol-free bar as the answer isn't to exclude people. Whether they're drinking or not, the conversation should be about about inclusivity, flavour, taste and experiences, not about the alcohol content. Nolo was a no and low cocktail bar pop-up across two nights, and 16 cities, working with 16 of the world's top bars.
The third element of what we're doing in that space is bringing on Claire Smith-Warner, previously of Belvedere, to work on some new brands – new categories, names, liquids – which we're looking to launch within the next 12 months.
Has Diageo's investment in the company altered your business model?
No, not really. Diageo has been nothing but supportive and trusting. I run the company, I make the decisions and we're an independent business. Diageo has been brilliant at saying: "look, whatever you're doing it seems to be working, so just keep doing it." They've been so positive and encouraging, which has allowed us to operate quickly and continue to grow the business.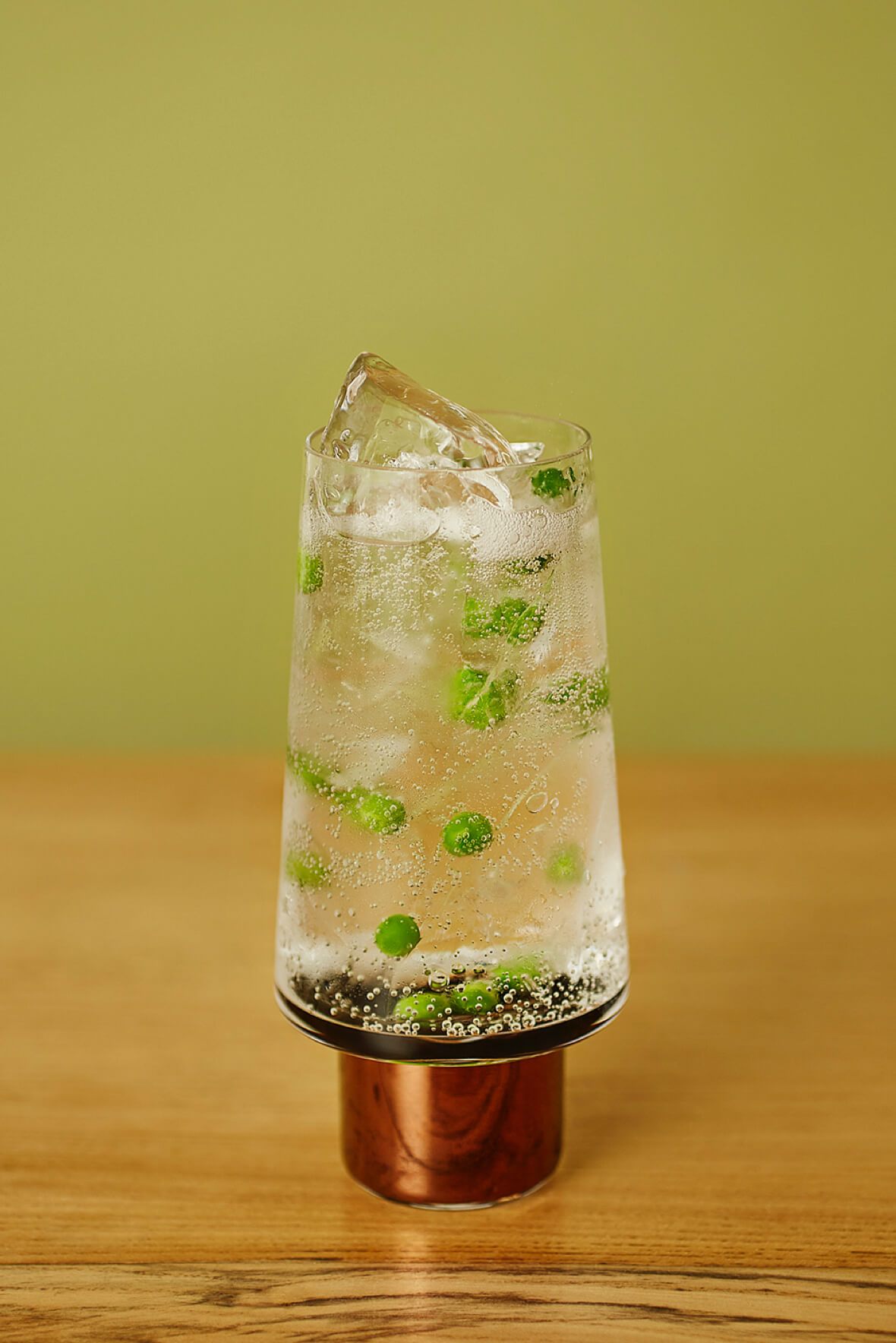 Where do you draw inspiration from?
I'm led by my childhood, by memories and by smell. When I'm creating our drinks, I turn to nature for produce and ingredients, rather than products. It's all about seasonality and creating pairings as a chef would. For example, with Seedlip Spice I wanted to capture the earthy, aromatic, warm spice notes I remembered lingering around the farm, so chose all spice berries as the foundation of this flavour profile. Seedlip Garden was all about peas, and memories of sitting in pea fields as a kid. Then most recently, for Seedlip Grove, I called upon the orange – something I was given as a kid to keep quiet, and to this day continue to find in my Christmas stocking. Around this I created a complex profile, with fragrant and uplifting notes of lemongrass and ginger.
Across your social media channels, Seedlip has a distinctive visual identity and captivating story telling – how important do you think this is for a new brand launching into the industry?
It's invaluable and, most importantly, it's free. When you're starting out and you don't have a lot of money behind you, social media is an incredibly powerful tool for taking people on a journey. For us, Instagram is the most effective channel. We have a very visual brand, so being able to show this to people is incredibly helpful in helping us communicating our brand to customers. However, not only do our customers get to know Seedlip intimately as a brand, but we're also able to better understand the end consumer.