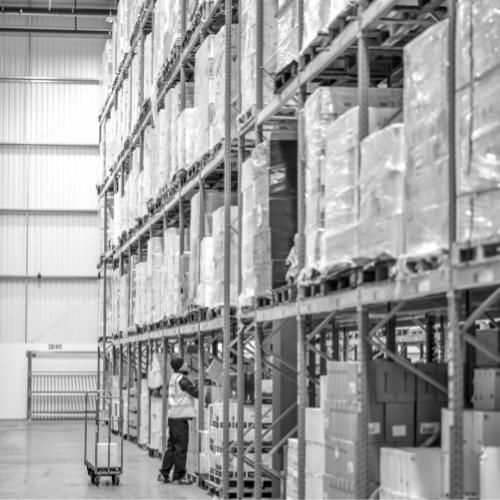 Ordering With Us
Flexibility at our foundation
We work hard to ensure that you can place orders in ways that you find convenient and helpful. Our systems can receive orders from a variety of systems. Just check with your account manager to view your options. Or better yet, try ordering via our website, and find all the information you need at any time, stored online for your convenience. If you're already an E&C customer, but don't currently have a login for our website, you can register for one here.
O>ur team of vans visit different areas of the U.K. each day of the week, from the heights of the Scottish Highlands to the southern tip of Cornwall.
We'll let you know when your dedicated delivery days are when you register your interest with us, but if you're a registered customer and can't remember, just have a word with your account manager or our Customer Service team.
As long as you place your order before your area's designated cut-off time on the day before we drive to you, you're guaranteed to get your delivery.
Sites outside London: Please place all orders before 11:00
Sites within London: Please place all orders before 14:00
Support to help you succeed
We've been doing this for a while, so we know exactly how to help you with any queries you may have. Our Help page has the answers to any questions you may have about orders, deliveries, product information, and much more.
In the rare case that you can't find the answer you're looking for, we have a skilled and friendly Customer Service team on-site, who are ready to help you with any queries you may have. Reach them on 020 8961 5161, from 10:00 - 16:00, Monday to Friday, or email at [email protected].
Joining the Enotria&Coe Journey
If you don't currently have an account with us but want to open one, we'd love to hear from you! Give us a ring on 020 8961 5161 and we'll take it from there.
Are you a private customer?
Enotria&Coe sells exclusively to the trade. However, many of our products are available from The Great Wine Co. online or at their shop in Bath. You can purchase craft spirits from Spirits Kiosk.