Are you a private customer?
Whilst Enotria&Coe is a trade supplier, we do have sister companies that can help if you're a private customer looking for wine or spirits.

If you're interested in getting hold of some of our wines, please visit The Great Wine Co., our retail arm. There, you can find a wide selection of our products, which you can buy online and have delivered straight to you.
Alternatively, why not plan a visit to The Great Wine Co. shop in Bath? The team are extremely knowledgeable and run regular tastings and events with our producers throughout the year.
Just get in contact with them to find out more.
Telephone: 01225 322810
Email: [email protected]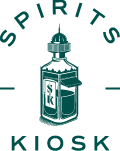 To shop for spirits, head for Spirits Kiosk, which offers over 1000 products, included curated recommendations from industry experts and small volume, craft products from distillers across the world.
Or if you're looking to expand your knowledge, Spirits Beacon is for you. An editorial hub featuring cocktail recipes, distillery guides, insight and news about the latest spirits, Spirits Beacon is edited by Olivier Ward.