Focus 50: Trip 49, Rob Dolan (Australia)
To mark Enotria&Coe's 50th anniversary this year, we're shining a light on 50 outstanding producers who have been instrumental to our company history. As part of our celebrations, members of the E&C team took a trip to Australia to experience the world of Focus 50 winemaker Rob Dolan first hand – here, they share their highlights.
Michael Steen – Sales and Development Manager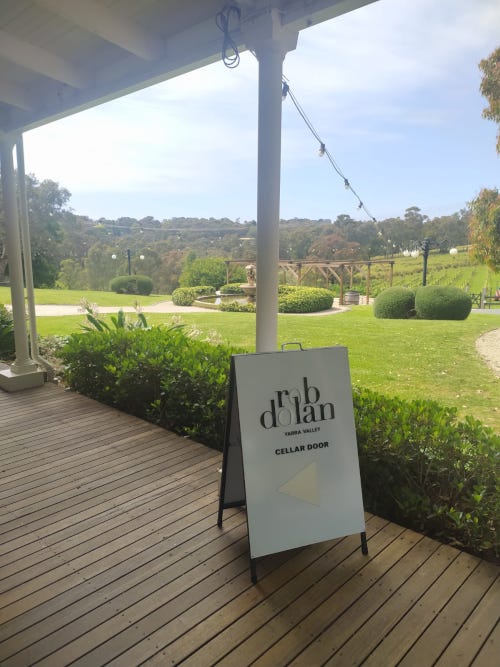 What you've got with Rob Dolan is someone who's really passionate. He set up a winery having been a professional athlete, and he's out there to make wines that work in cities. That's his market, because he's got Melbourne on his doorstep. His wines are good and expressive of the region, and they can go by the glass in restaurants.
The standout moment at Dolan was going to visit one of their vineyards, which was breathtakingly beautiful. We spoke with one of the guys there about the challenges of making wine in that region. In the evening, they took us out for an amazing steak in a restaurant in Melbourne, and that was also sensational.
Emma Robinson – Wine Buyer
Rob Dolan has a winery cellar door in South Warrandyte in the Yarra Valley, about half an hour away from Melbourne. It's an amazing spot. When we visited, the sun was shining, and they've converted a beautiful building. There's a little restaurant there too.
They have a slightly different model from some of the other producers. They don't own vineyards, so they buy in fruit from growers. But Rob has been in the Yarra Valley for around 30 years and knows everyone, so that's how their model works. Today he makes wines under his own brand and is also a contract winemaker for a lot of other producers in the region.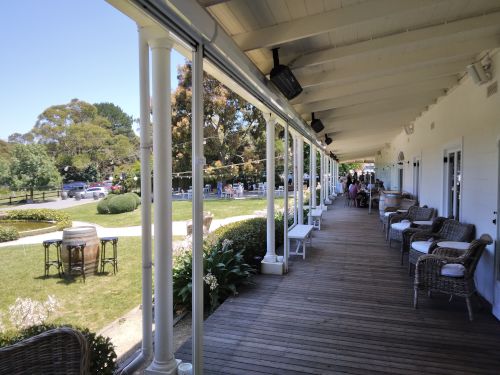 We did a full range tasting of the wines we stock with Rob and his son Ben, who's also a winemaker. We tasted other things they make too, like some natural wines they've been playing around with. Then we got in the car and drove to a vineyard in the north-east of Yarra, which Rob sees as crucial to producing high-quality Chardonnay and Pinot Noir. It was interesting to see how important Rob Dolan is in the context of the Yarra Valley region, and how much control they have over the grapes. I was also really impressed by the quality of the wines for the price point, particularly with the Pinot Noir. It's really light, juicy and restrained – very relevant for today's market and just what consumers are looking for.
Simon Calverley – National Account Manager, Grocers
I loved visiting the Dolan winery. It's really cool, just on the edge of the Yarra Valley outside Melbourne. They had these lovely gardens, and you could rent a beanbag or a table and hang out. They also have a cheesemaking business on site, so people can come and do a wine tasting flight and enjoy a matching cheese board.
We did a little tour, and the landscape amazed me. Seeing the hills and the land helps you understand all the different styles of wines they make. They have quite a broad range, which I hadn't realised, and it was good fun to try a lot of the wines. We stayed in Melbourne that evening and went for a meal at Chancery Lane in a private dining room, which was lovely.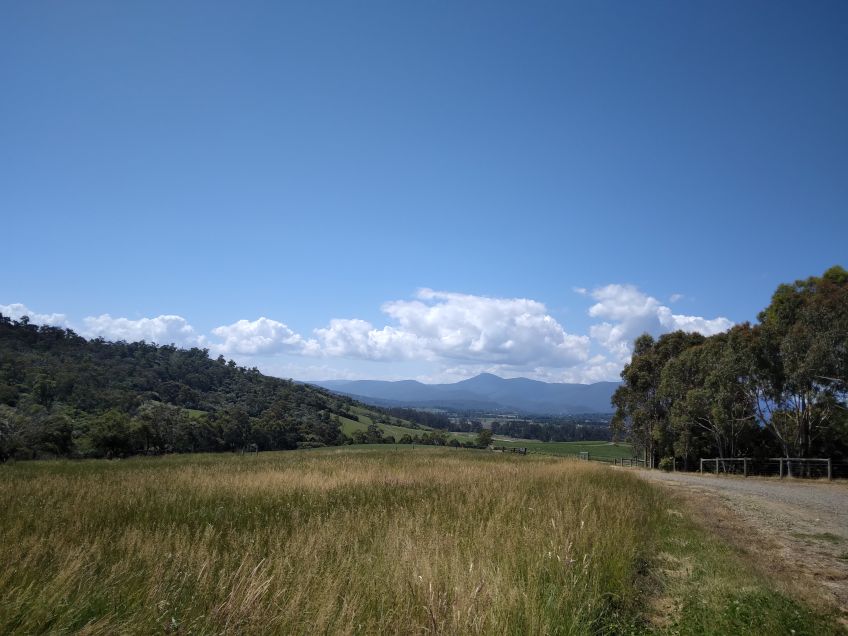 It was interesting seeing how massive a figure Rob Dolan is in Australian wine. He's a very well-known character as an ex-footballer, but he's also designed some wineries as well. We learned that he also helped to create the gin business Four Pillars, which we work with in the UK, so that was very cool.
Igor Vieyra – Sales Operations Executive
We drove through the Yarra Valley to get to one of Rob Dolan's vineyards, and the landscape was amazing. We were with Ben in the van, and throughout the drive he explained where we were and gave us a little guided tour. That journey from the winery to the vineyard was stunning.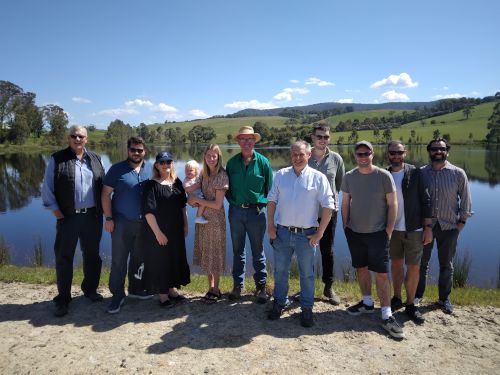 One thing that was a bit surprising was learning just how important Dolan himself has been to the whole area. We learned that he had actually planted the vineyards at another winery we visited in Victoria. Rob is a legend not only in the Yarra, but in all of Australia. He's a real pioneer, but at the same time he's so down to earth and humble.
The team's top 3 wines
| | | | |
| --- | --- | --- | --- |
| 1 | | White Label Pinot Noir | This wine comes from a few specific sites which we were lucky enough to visit. It sees 40% of new French oak, which gives the wines a layer of complexity at a very good price point. It has an herbaceous nose of thyme and black pepper. Cherry and ripe red berry fruit lead the wine on the palate. To finish this very well put together wine is a beautiful finish of darker spice and vanilla. |
| 2 | | White Label Chardonnay | Another really well put together wine. Stylistic, this is everything you are looking for in a modern-day Australian Chardonnay. Fresh, crisp apple notes with some softer cantaloupe melon. The wine has a fantastic crisp acidic note rounded off with again the use of oak, I believe this wine see's 30% of new French oak, which is nicely integrated and balanced well. |
| 3 | | Signature Series Chardonnay 2017 | The wine of the visit. A very well put together wine, selection is made from some of the top sites in the Yarra. Whole bunch pressed, wild yeast and open fermenters. The wine goes through malo and then is left on the lees for at least 3 months with a small amount of stirring. The wine then goes into 30% new French oak for 10 months. The additional Lees ageing and more select barrel selection gives the wine further structure than the others. The additional bottle ageing allows the wine to mellow and settle. The wine has a fine bright acidity which combined with the more tertiary notes of vanilla, brioche and nutmeg make this an absolute delight. |
Part of our 50 Year Anniversary Focus 50 Series