The thing about fizz
If ever there were a drink that elicited a palpable sense of exhilaration and joy and amongst its quaffers, sparkling wine would be it. As a nation, Brits love fizz in every shape and size, from the lofty heights of terroir-driven Champagne, to the fancy-free, unostentatious Italian Prosecco. Our penchant for this particular plonk is so persistent that WSTA figures show the UK is the sixth largest market for sparkling wine in the world, and the largest market for Champagne outside France. So, what is it about this bubbling breed that gets us going? To understand the UK sparkling wine market in 2018, we need to take a trip down memory lane.
Thirty years ago, Lambrusco was the sparkler in the spotlight. Hailing from Emilia Romagna, the sweet, soda-like red wine was low in alcohol and price, making it a huge success in the UK – particularly among students. While the Lambrusco phenomenon continued for several years, in the 90s it fell from favour.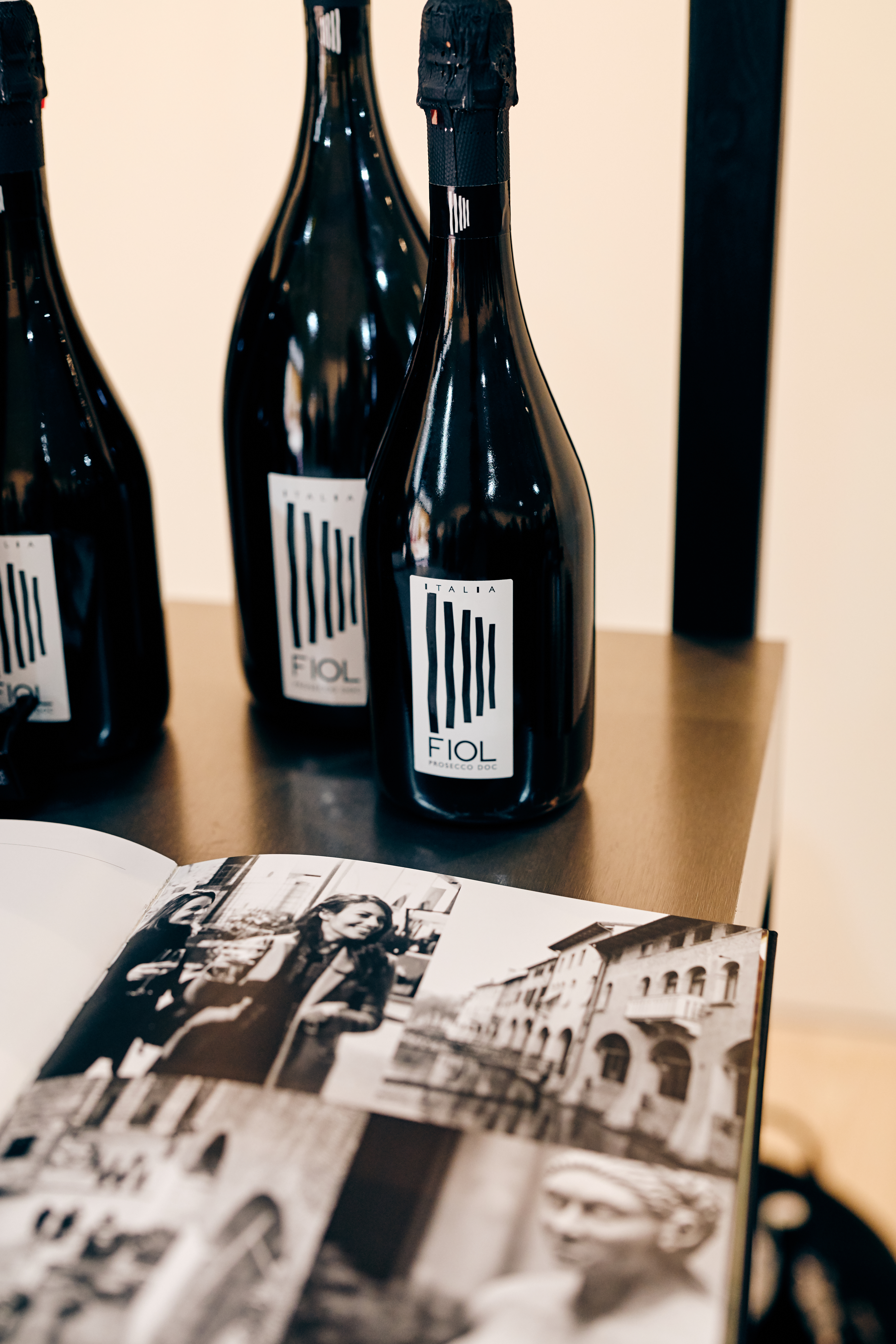 Long before Lambrusco enjoyed its rein as the drink of choice for fizz fanatics across the country, Champagne was the top pick. It's the pinnacle of celebration, the elixir of good times, and the hallmark of luxury, but also comes with a heavy price tag, particularly at the premium end of the market. Having risen steadily since the turn of the century, Champagne sales plunged when the financial crisis hit.
Following the demise of Lambrusco, and the shock to Champagne's steady hold on the market, the path was paved for Prosecco, the darling of Veneto. Prosecco provided a cheaper alternative for people wanting to celebrate, without breaking the bank. This became the sparkling people turned to for everyday drinking. Made slightly differently to Champagne, Prosecco's bubbles are lighter and less persistent. Crafted from the local Glera grape, the fizz is perfumed with aromas of white peach, lemon, honeysuckle and creamy vanilla. Since its intrepid few years in the UK market, Prosecco has become a runaway success, capturing the hearts and minds of consumers and overtaking Champagne in both value and volume sales. So much is our infatuation with the Italian fizz, that London's first dedicated bar, Prosecco House, has opened up near Tower Bridge.
A recent consumer poll from WSTA revealsthat 97% of 18-24 year olds said that they drank Prosecco – the wine which many regard as the key driving force behind the growth in sparkling wine consumption. However, the question now comes, what's next for Prosecco? While there's no signs to show consumption will slump any time soon, there's still work to be done in shifting the perception away from simply an economical option, and tapping into the trend of premiumisation.
Enotria&Coe Director of Buying, Sergio de Luca, who has been a driving force in bringing Prosecco to our shores says we must now focus on education: "The key is knowledge and involving consumers in the education process. At the moment, the task is made more difficult as there are no grand marques leading the way, or acting as the unifying voice for the category. As a result, consumers don't understand the varying levels of quality, style or expression."
While it's sure Prosecco has taken the lion's share of sparkling wine sales in the UK, it's no longer a one-horse race – the market is now as diverse as it is competitive. Sitting between the two extremes of illustrious Champagne and accessible Prosecco, is a handful of alternatives, that for the discerning sparkling enthusiast present an attractive alternative. From the svelte Sparklehorse from South African heavy weight, Ken Forrester, to Spain's answer with Cava – we have a penchant for Torelló – and France's soft and creamy underdog, crémant, the diversity is utterly exciting.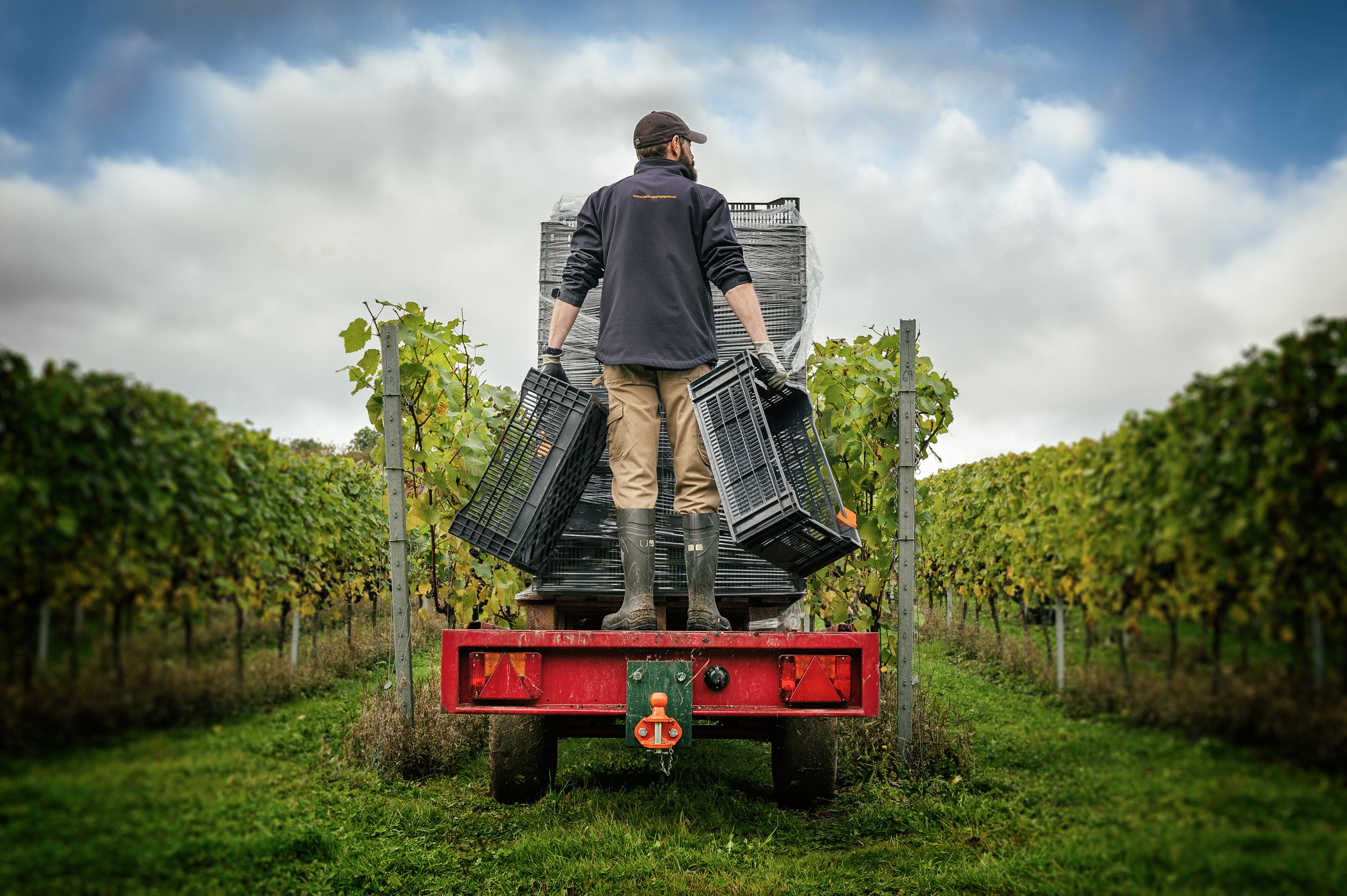 However, perhaps the most exciting newcomer to the sparkling wine scene comes from right here in own backyard. What started as a movement within the food industry – of sourcing and eating locally-grown, sustainable produce from our own patch – has trickled down into the world of wine. From Hampshire to Sussex, producers around the country are planting more vines, and driving investment and innovation, which is helping to raise the profile of the English wine market. Since 2009, the total area under vine has more than doubled, and we're on track to produce more than 10 million bottles by 2020. As a testament to the desirability of our region, Champagne houses such as Tattinger and Pommery have invested in production of their own English sparkling.
To further understand the intricacies of the English wine world, we caught up with Hattingley Valley's Sales and Export Manager, Gareth Maxwell.
English sparkling wine is a category in growth – why do you believe this is, and what must you do to ensure this continues?
The wine trade has known for a few years that we make great wines in England, but it's only been in the last two years that there has been more consumer press which has helped us no end. The drive towards provenance, originally led by chefs, has spread to the front of house and venues are now actively seeking an English sparkler for their list. The fact that younger people are looking to drink less, but better, also ties in nicely with our offering, as does the desire for experiences – our tours are filling up whenever we increase the availability. To ensure the growth continues, we must all continue to strive for top quality, not cut corners and tighten up our protected designations of origin to maintain focus on the premium sector.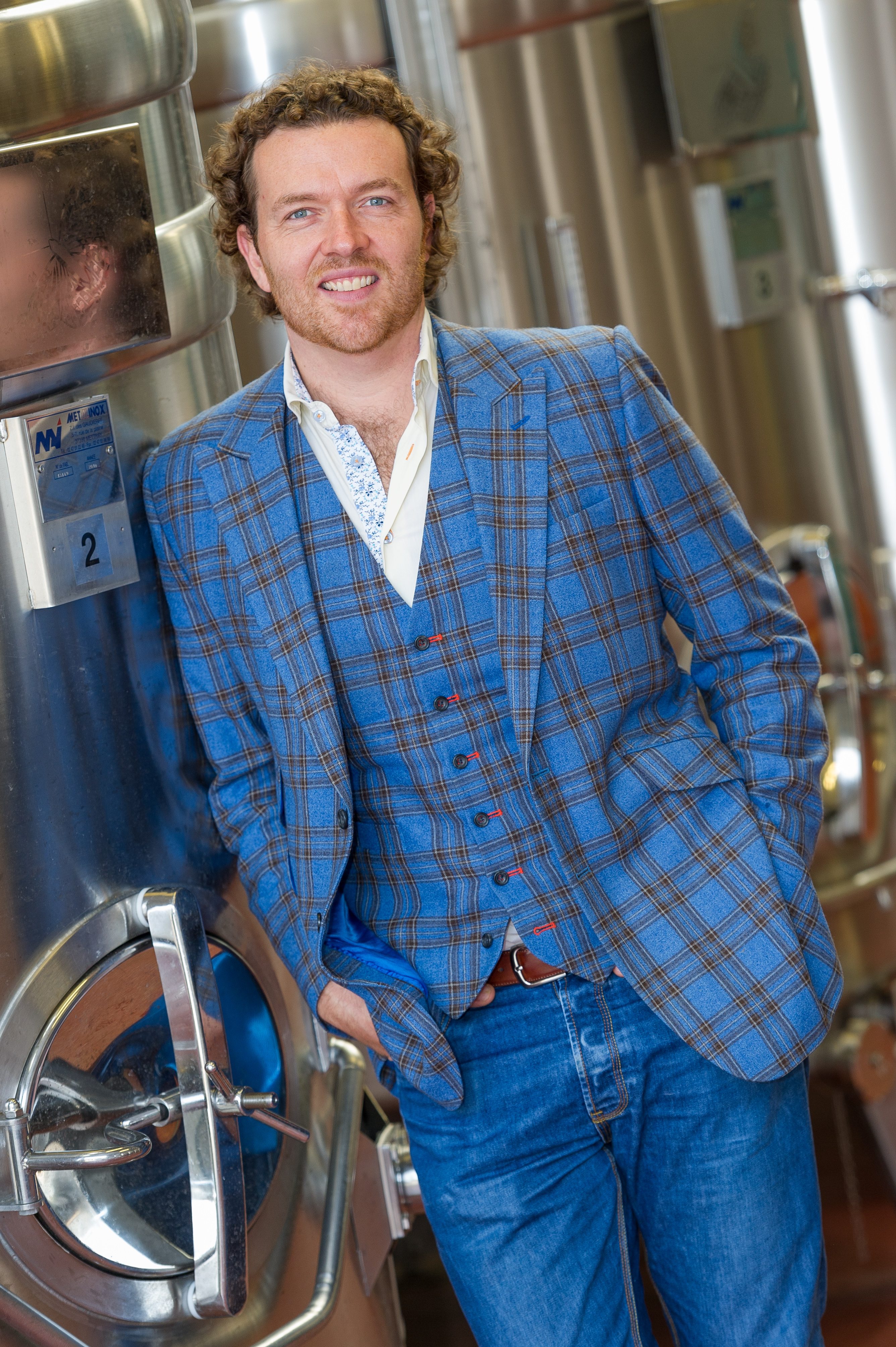 How should English sparkling wine position itself on a drinks list?
English sparkling wine has a natural position on a wine list. Selling Hattingley Valley by the glass with Prosecco beneath it and a grand marque Champagne above it offers three clear styles of wine. English wines really need to be BTG to gain any traction as the consumer is still experimenting and, while they'll be prepared to pay £8-£10 for a glass, there aren't many people willing to stump up £50 for a bottle in a restaurant (yet).
What are the biggest challenges and opportunities for English sparkling wine?
The biggest challenge is still probably the weather, which has dealt us a few blows in recent vintages. That aside, we must develop a more rigorous protected designations of origin scheme, and tighten up what can be produced here, how it's named and what they can be labelled as. There has been a lot of talk about innovation, but I don't believe we should innovate where it dilutes quality; our innovation should come from winemakers and vineyard managers sharing information, and how to tackle the universal problems we have in production.
There are a host of opportunities for our industry. We still have a huge amount of potential for growth in our domestic market for one, which I believe will be able to absorb the potential growth in production over the coming years. A number of larger groups will move away from Champagne in the coming years and look to English alternatives. There is also still plenty of room for growth in export as we are only in the nascent stages at present.

Where would you like to see Hattingley Valley in five years?
Hattingley Valley is developing into a solid business after a number of years of serious investment by the Robinson family. We are now starting to reap the rewards to their risk taking, and our joint efforts in the realms of production, marketing and hospitality, are starting to bear fruit. This will provide a solid platform for us to be able to commit to wider spending in marketing, export and advertising, which will help to raise awareness of Hattingley Valley.
The sum of all parts
So where does this leave us? The rise of sparkling wine has been one of the hottest topics in the drinks trade in recent years. Much has been made about the so-called outsider regions and their potential threat to the cornerstone of the category, Champagne.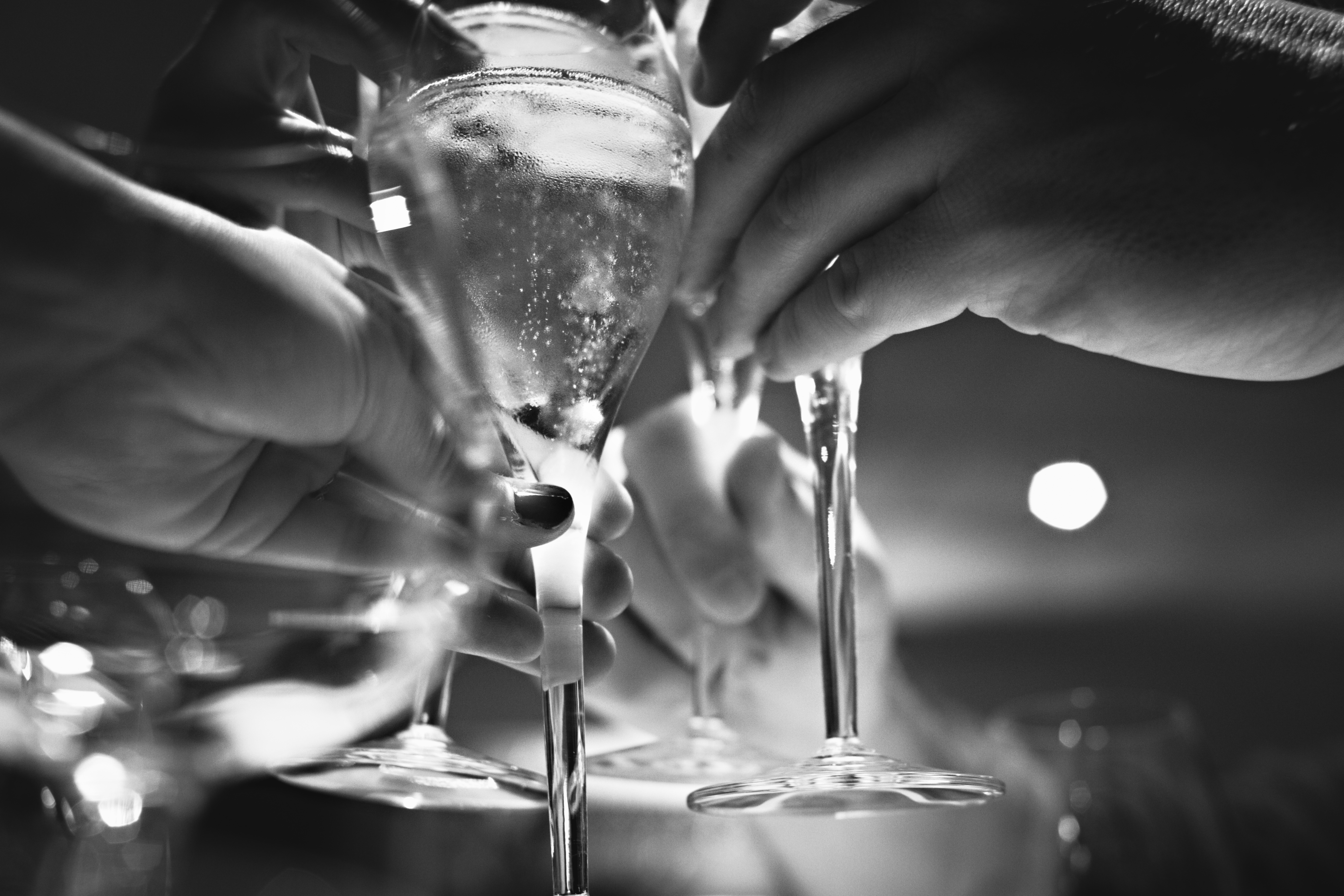 We believe there will always be a place for co-existence. After all, English sparkling wine owes its existence to the vivacious trailblazer, Prosecco, which of course, came into favour in response to the perceived elitism of Champagne. However, rather than tarnishing Champagne's ensuring, universal appeal, the surge in popularity of Prosecco and English sparkling simply offers consumers more options.
Sergio: "Today, when you open a wine list you're not just limited to a house and grand marque Champagne. I love how diverse sparkling wine lists are now – it's a beautiful thing to see the category diversify. Giving consumers options can only be a positive thing and will help bolster the profile of the category."
The future of this scintillating sector is very sparkling indeed. We adore sparkling wine, it all its forms, and look forward to watching the category evolve in the years to come.