2018 Market Trends
Veganuary, 'Faux Food', Mindfulness, Gut-Friendly, Premiumisation, Mocktails, 'Craft' and more...
So many buzz words are floated around the drinks industry on a daily basis, so we thought it would be a good idea to take a look at what is really going to catch the attention of consumers this year.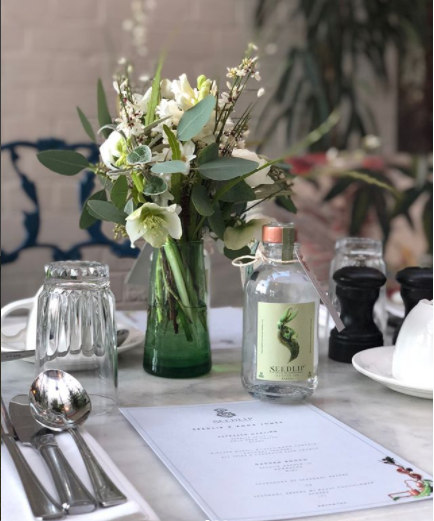 Conscious Consumerism is on the up, and is having a big impact on how venues operate, as well as and on what they offer customers. 2017 saw the rise of healthier lifestyle options and prompted a need for better adult soft drinks that are not packed full of sugar (a development that can only be spurred on by the introduction of sugar tax); milk alternatives have become the norm in people's morning coffee, mirrored in the alcohol industry with the release of a dairy-free version of Baileys; and an interest in using drinks nutrient-rich ingredients to boost cocktails.

This trend has really hit bars in two key areas: first up is the growth of lower ABV and even alcohol-free drinking. Seedlip was the first alcohol-free spirit to market, and is now pushing hard for growth with backing from Distill Ventures, some high-profile new appointments and new product lines in development for release later this year. Towards the end of 2017 an increasing number of competitors also emerged tapping into consumer desire for drinks that are flavour-packed but alcohol free. Linking into this, lower-alcohol vermouth has come forward as a big contender, with the likes of Regal Rogue and Belsazar changing the focus of the category away from simply being cocktail ingredients to standalone products, perfect for occasions when lighter styles of drink are needed.
Secondly, enlightened consumers, bartenders, managers and owners have focused in on the amount of waste generated by venues. Sustainability is a big focus for many industry giants now, with the likes of Dandelyan, Trash Tiki and Nine Lives aiming to reduce their waste and footprint; Pernod Ricard and Diageo have even followed suit, banning plastic straws from tastings and events. Similarly, a huge number of operators have committed to removing single-use plastic and straws from their venues to help alleviate the amount of non-biodegradable waste produced. Whilst honourable and a valiant start, there is still a lot to be done – re-using lime skins is great, but they've already been shipped across the globe in cardboard or plastic boxes before they hit the environmentally-friendly bar!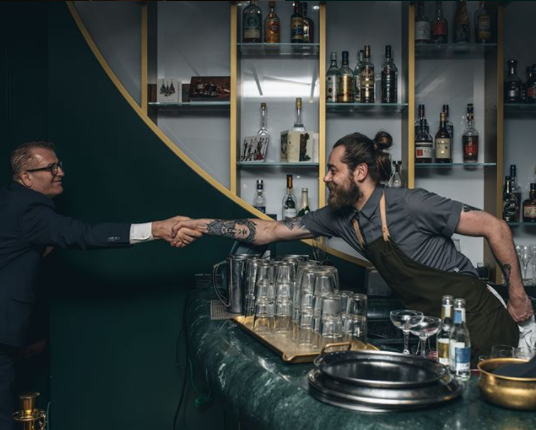 Full Disclosure feeds off the desire to showcase sustainable best practice but goes further – customers are, to put it simply, far more knowledgeable about what they are drinking than even two years ago, and keen to understand the provenance, the techniques, the names and faces behind the label on the bottle. Brands and bars are becoming more active in showing off their methods – Patrón has only just started talking about their sustainable production methods that have been in place for years – and with this focus, there has been a reinvigoration of older techniques. Cold brewing coffee and tea for brighter flavours is now fashionable, biodynamic winemaking is on the up, fermentation and infusion are both increasingly common in bars and restaurants, and using only seasonal, local ingredients is a growing trend impacting flavour and availability of products, drinks and dishes. Driven from both sides of the bar this openness about ingredients, technique and reasoning is serving to improve quality and diversity in the trade.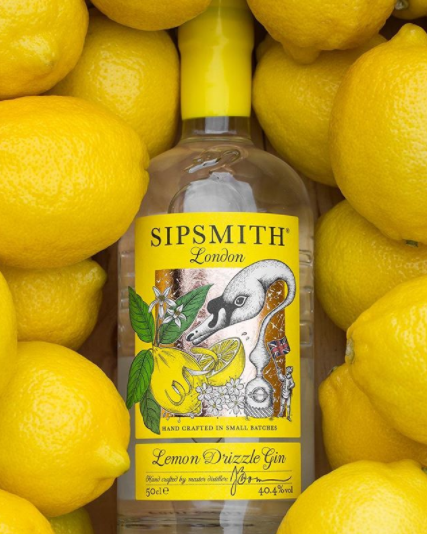 Re-use and Re-invention. Exciting new products are now everywhere, with producers working together and with people from other walks of life to find new flavour profiles and create interesting products. Whilst tea has been closely linked to gin for a number of years, it has now become a standalone cocktail ingredient, with infusions of jasmine, chamomile and peppermint being used to create lighter, refreshing styles of long drink. Innovative flavour combinations are pushing boundaries with truffle-infused rye whiskey, lemon drizzle gins and 250,000 Scoville vodkas all adding to the bartender's repertoire. Collaboration is also on the up with Jameson launching their new 'Caskmates' range where the whiskey is aged in ex-beer casks to give the final liquid a hopped character.
Key Spirits Trends
Gin is still an inescapable force, with new products coming to market on a daily basis it would seem! Fruit-infused or flavoured gins have exploded in popularity, alongside offerings that show provenance and local pedigree. Whilst many bartenders are tiring of the juniper boom, consumers are still keen to explore the new flavours on offer, and having a G&T list is now a must for most venues.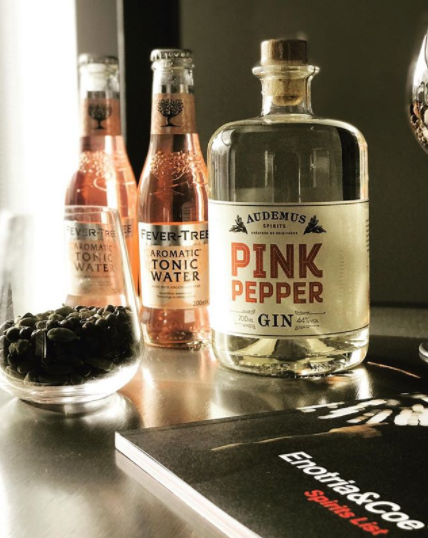 Spiced Rum, long the forgotten sub-category from warmer climes, is now pushing to be the next big thing. Rum as a whole is in fantastic growth, but it is spiced rum that is climbing the fastest – coming in several variants from vanilla-led, dark cinnamon and clove infused to those with an almost chili heat. Many bars are even infusing their own for a personalised twist – just ask one of spirits team to help build a recipe.
Low Alcohol drinks are something that many in the industry have avoided, or even shunned, until recently. Low alcohol, and even no alcohol 'spirits' are carving out a niche in the drinks world. Led by Seedlip, who tore onto the market in 2015 and now have the backing of drinks giant Diageo, a number of other producers are creating non-alcoholic spirits for use in bars for mixed drinks or as simple serves. In close connection to this, low-alcohol alternatives are also gaining in popularity. The likes of Regal Rogue are helping to bring back the notion of apéritifs, working to build quick serves of vermouth that are more refreshing and approachable than ever before. An increasing number of venues are expanding their gin lists to become '...and tonic' offerings enabling them to open vermouth and apéritif drinks like Byrrh, Kamm & Sons and RinQuinQuin as an accessible, lower-abv drink without resorting to soft drinks.
Cognac had its biggest year ever in 2017, exporting just under 98% of the total production. Several smaller Cognac houses are now available in the UK and they are keen to reinvigorate the category – working to build new cocktail serves, simple mixed drinks and in general to stimulate some excitement around the spirit that has long been lost to digestif trolleys. Want something different for the summer months? Add a Cognac and tonic to your new '...and tonic' list.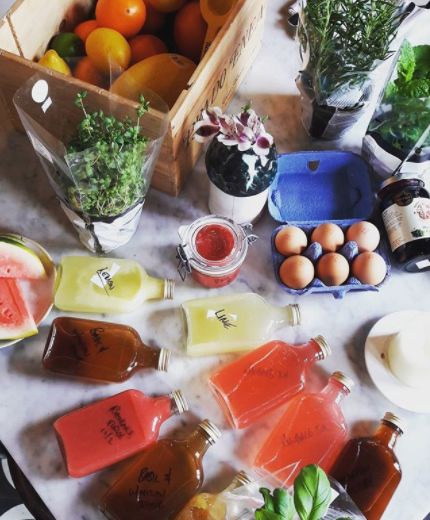 Seasonality and Food. With the drive toward conscious consumerism, more cocktail menus are leaning towards seasonal changes, utilising the ingredients from the kitchen in shrubs, infusions and garnishes. The natural progression of this is to start matching spirits to the cuisine on offer within a venue. Malt Whisky is an easy match for a spirits dinner, rum for desserts, gin with seafood, the list goes on…but there is also wider experimentation with cocktails in place of certain courses.

Tequila, or agave spirits in general, have been the 'next big thing' for years now, always on the cusp of becoming the nation's new favourite spirit. That said, there has been great growth in the category, and the marketplace now leans firmly towards 100% blue agave spirits that give a cleaner, crisp taste. The big shift has been evident in the approach of venues, now offering reposado and añejo variants as alternatives to whisky and Cognac both in cocktails and as sipping drinks, in turn helping to educate consumers. A trend to get involved with soon, as the big producers are warning of an impending agave shortage that may drive up price.