Spanish Wine Master - How much do you know about Spanish wine?
Competition Launch, Ibérica Marylebone, 26th April 2023
Set against a backdrop of Andalucian tiles and delicious tapas, a group of Enotrians attended the launch of the Spanish Wine Master programme, a new international competition founded by Ramón Bilbao. The brand has carved out a clear mission to focus on education and expertise since introducing their Spanish Wine Academy initiative in 2018. With the launch of this professional competition, they now invite participants to challenge their knowledge and tasting skills while delving deeper into the world of Spanish wine.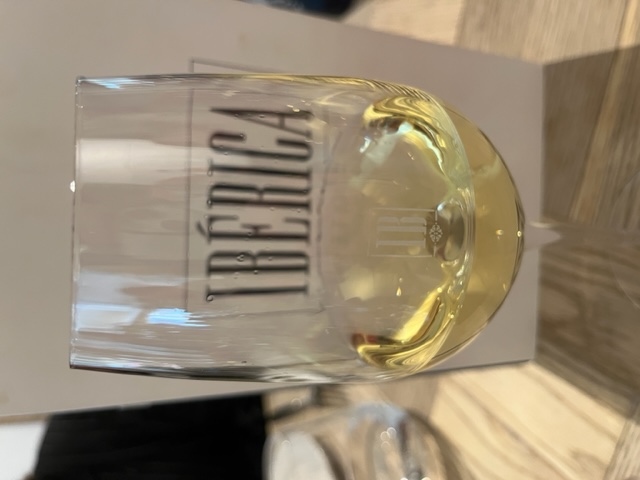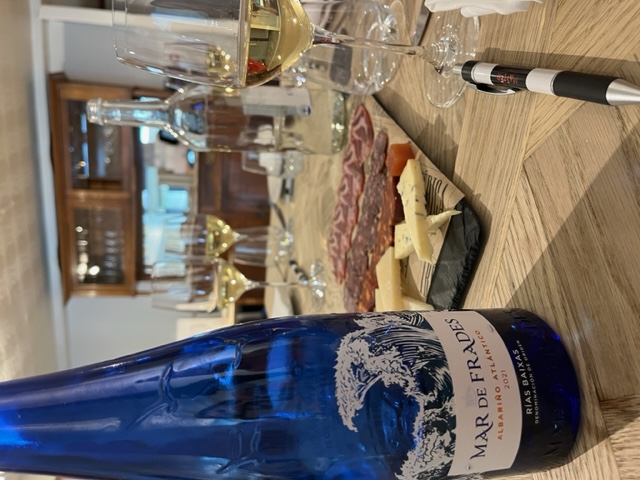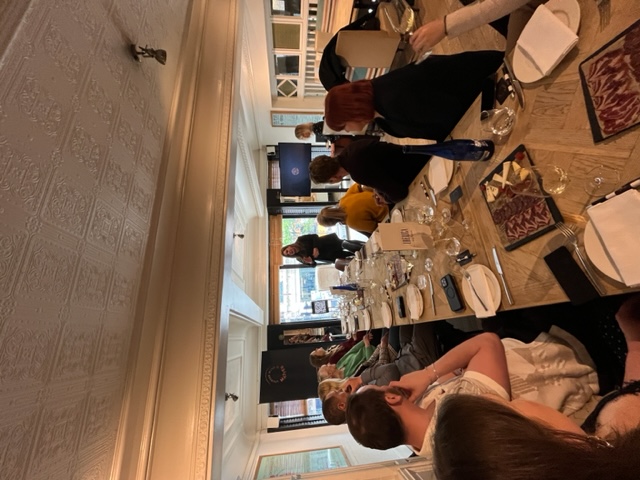 Entrants have until 22nd May to register and complete the first online challenge. Here, Supply Planner for Spain Stefanie Metcalf gives a summary of the relevant topics and resources, the stages and formats of each round and most importantly, the amazing prizes on offer!
The Spanish Wine Master is a unique competition that aims to attract participants of all backgrounds, from industry professionals to the everyday wine lover. While the content is pitched to WSET Level 3 and Diploma standards, wider topics such as history, culture, oenology and industry trends will also be included. Taking place across 4 countries, each national final stage will be judged by a panel of experts, including Ramón Bilbao winemaker Rodolfo Bastida. Culminating in the grand final, planned for early 2024, the conclusion of their first ever Wine Master competition will aptly coincide with the 100th anniversary of the Ramón Bilbao brand.
The first qualifying round is an online quiz, made up of 50 multiple choice questions. With a time limit of 30 minutes, the questions will be randomised, and only the top 50 scoring participants from each country will move into the next national stage. The semi-final qualifiers will then take place on the 5th of June and each qualifying participant will receive an at-home sample set to accompany a live-streamed taste test. From these results, 10 candidates will be chosen to attend the face-to-face UK final round on the 3rd of July. These finalists will taste a selection of wines before a panel of judges before being quizzed on vineyard topography and soil types. One winner from each participating country will then compete in the international grand final, to be held in Spain in early 2024. With cash prizes and the chance to make your own limited-edition wine up for grabs, the Spanish Wine Master offers a unique opportunity to prove yourself as the best in the business.
Since 2018, the Spanish Wine Academy has organised a series of international trips and delivered a range of masterclasses and online tastings, adapting during the pandemic to facilitate learning at a time when demand for wine knowledge was at its peak. Ramón Bilbao even boasts a unique digital platform that offers a range of resources, across multiple channels, all with the goal of helping trade and consumers discover the unique styles and DOs of Spain. For example, it provides access to different training modules by theme, interactive games, downloadable material, and even their own wine glossary and encyclopaedia.
The competition launch was the perfect opportunity to come together with like-minded colleagues, customers and friends in the trade to celebrate our shared passion. Showcasing the best of Ibérica's tapas menu, we were treated to a selection of cured meats and artisan cheeses, with the customary membrillo quince paste, served alongside the signature Mar de Frades Albariño. Next came crispy ham croquetas, Padrón peppers and marinated tomatoes in basil oil, while the Ramón Bilbao Journey Collection Verdejo 2020 was served.
The group's favourite dishes were the superb grilled octopus and the classic Ibérico pork with rosemary potatoes that followed, while the Journey Collection Rioja Reserva was offered around the table. There was even a nod to Spain's top sherry with a stunning vanilla caramel flan served with Palo Cortado cream.
The event showed how much food and wine is embedded in Spanish culture and that the custom of tapas as 'sharing plates' goes hand in hand with sharing a bottle of wine, talking, meeting new people and creating community around the table. As 2023 is the year of knowledge sharing at Enotria, it aligned perfectly with our aspirations to bring together tradition and innovation while promoting and celebrating wine and culture.
Going forward, the Spanish Wine Master will be held biannually. For those that don't get through all the stages this year, there is plenty of time to get studying for the 2025 entry, with the help of the Spanish Wine Academy resources of course! With this fantastic initiative, Ramón Bilbao recognises and celebrates Spain's diverse portfolio. By putting knowledge and education at the forefront of their brand, they galvanise their place in the history, and the future, of Spanish wine heritage.
Ramón Bilbao will of course be promoting the Spanish Wine Master competition at the London Wine Fair on May 15th – 17th. Will you be entering? Make sure to register AND complete the first quiz by midnight on Monday the 22nd of May!
Full details: https://bodegasramonbilbao.com/spanish-wine-master/en/