Room to Reward
As part of our 50th anniversary celebrations in 2022, we are exploring the past, present and future of Enotria, including what we are doing as a business to lay the foundations for a better future for the UK's hospitality industry. Part of this commitment to building a better future is supporting a number of highly deserving charities.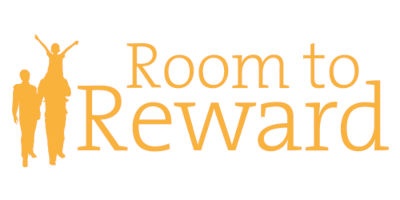 In this blog post, we cast the spotlight on a charity we have been proud to support for a number of years, Room to Reward. We caught up with Kate Wood, Room to Reward's Fundraising Relationship Executive, and Zippy Bakowska, Enotria&Coe's Head of Marketing, to find out more about the work that Room to Reward does, and our partnership.
Kate, in a nutshell, what is Room to Reward?
Room to Reward is a growing charity based in Christchurch, a town in Dorset. The concept is straightforward, sustainable and rewarding. Hardworking volunteers from an array of charities across the country are gifted a night or two stay in unused hotel rooms that would otherwise go to waste.
Zippy, why did Enotria&Coe choose to support Room to Reward?
Supporting Room to Reward felt like such a natural choice. Their vision really resonated with us, and we loved the creativity in matching available resources to give back to the local community. We try to approach our own charitable efforts in this way too, so partnering with Room to Reward has been a great fit.
Beyond that, as we've been working more proactively on our sustainability efforts, we are increasingly talking to our customers about ways in which they can give back. We are delighted that a number of our hotel customers are already working closely with Room to Reward. We hope that by promoting our partnership perhaps more of our customers will be inspired to join the 750+ hotel partners Room to Reward already has. In our industry we are conscious of the work that other charities do and we believe it is extremely important to thank the people that work with them through an initiative like Room to Reward, ensuring volunteers feel motivated and acknowledged. To date, over 2300 volunteers have been nominated and given a well-earned break.
Kate, can you tell us more of Room to Reward's history?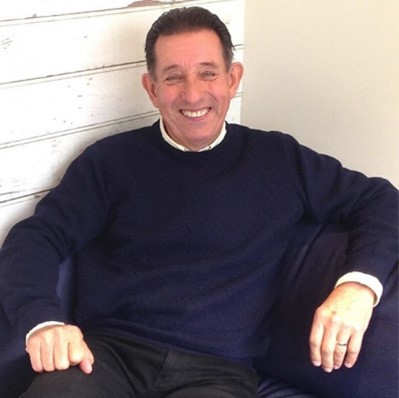 In 2015, Nic Roach, described by his colleagues as a hardworking innovator, came to the realisation that unsold hotel rooms were being wasted. Along with Adam Terpening, Room to Reward's Director, they came up with the charity's concept and it has been continuously growing since. Another long-standing employee is Joe Langtree, Operations Manager at Room to Reward, who has been working at the charity since 2017. With extensive marketing expertise and a huge involvement in charity projects, Joe has become an essential asset to the team.
In the United Kingdom, every night there are 140,000 hotel rooms that go unused and subsequently wasted. This means that £5 billion worth of assets are wasted across the country every year. Room to Reward has sustainability at its core, together with a strong desire to avoid wasted assets. In fact, £800,000 worth of breaks have been donated in unsold rooms. This attitude and further sustainable initiatives are carried over by the team into the workplace. For example, not only is there flexibility with remote work, but also Joe and Adam both often choose to cycle to work. They also ensure they work with a diverse selection of charities in order to maintain a diversity of volunteers. The hidden heroes that are nominated are neither judged nor selected.
As with a number of charities, Room to Reward changed drastically during the pandemic. Its main goal was to ensure volunteers and partners knew that its doors remained open. Although hotels across the nation had closed, the team continued receiving a huge wave of nominations of hidden heroes. In fact, 47% of adults volunteered during the pandemic. For this reason, the charity decided to launch a secondary reward scheme for pandemic-related volunteers who deserved to be recognised. The charity is proud to say that despite the pandemic, they did not have a single hotel drop out of the scheme and they continue to grow their partnerships with hotels.
Zippy, how does this compare to Enotria's experience of Covid?
During Covid and lockdowns, we all became so much more acutely aware of the needs of others, and also of the many people who selflessly dedicate their time and energies to offering invaluable support. We feel it is vitally important that these "hidden heroes" feel appreciated and rewarded, so that they know how gratefully their efforts have been received. We wanted to contribute in our own way to expressing thanks for this support.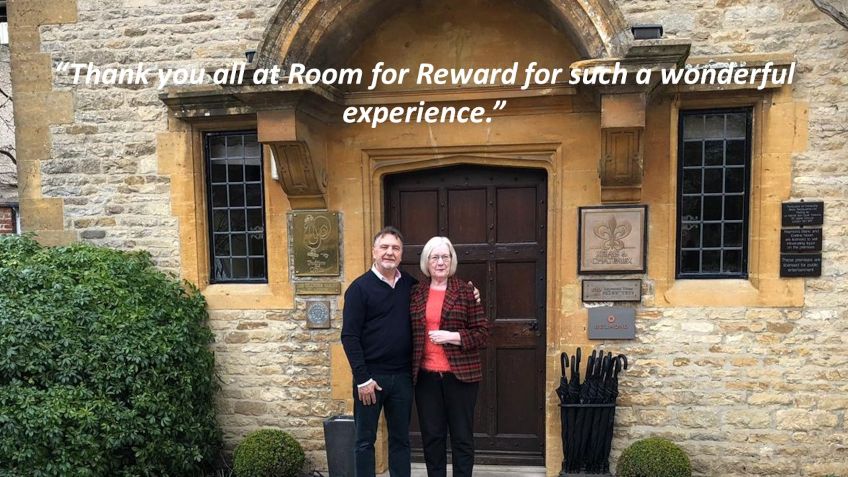 Kate, what was your journey to joining Room to Reward's Fundraising team?
I was working in major, large-scale events for some time when I found myself in Dorset searching for a new job and stumbled across Room to Reward. It was ideal: a requirement for a hard-working, people-person interested in fundraising. I got on really well with Adam and Joe and have now been working with the charity since January 2022. It's definitely the best job I've ever had. My previous experience working with five-star hotels helps me to appreciate the concept of giving hotel stays to those who deserve it so much. Every day working at Room to Reward is fulfilling and I'm incredibly proud of what we do.
Can you tell us about what you do on the Fundraising team?
Having sponsorship and fundraising is important to any charity and Room to Reward is no different. It is a very small charity with only three employees who dedicate a number of hours to ensure that everything runs smoothly. The charity is in need of a new, updated booking system and also is in the process of expanding further across the north.
We also received feedback that travel to reach our hotel partners was tricky for some volunteers. So, in response, the charity set up a hardship fund that can help towards travel and care expenses in order to ensure the experience is as hassle-free as possible. To do so, sponsorship from businesses such as Enotria&Coe is essential.
Zippy, how does Enotria support Room to Reward?
We make a regular annual donation of £10,000 to Room to Reward. In addition, we support the annual Golf Day and Dinner hosted by the team. The Enotria team was incredibly proud to win the golf trophy in 2021, which we felt was another strong demonstration of our passion for the cause! We are so proud to sponsor Room to Reward and are excited to see their continuous growth.