Spotlight on E&C Women: Gabriela Rosillo
Today is International Women's Day, and after showcasing some inspirational women amongst the vineyards and cellars of our producers, we wanted to turn the spotlight onto some brilliant women from our own E&C family.
Gabriela 'Gaby' Rosillo, Head of Design
How did you get into the wine trade?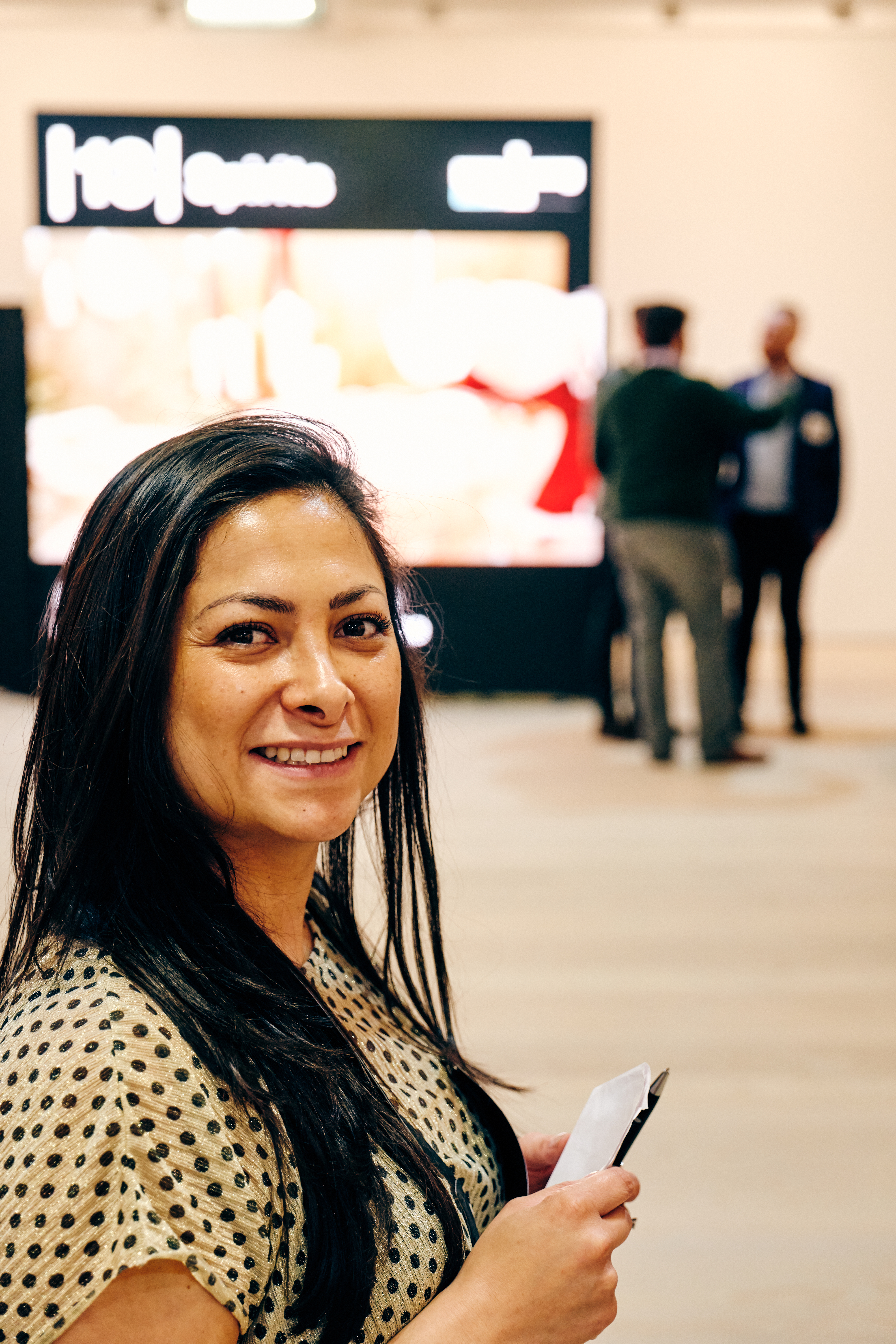 I moved to the UK in 2012, and soon after I got the opportunity to enrol at one of the most iconic design universities in the world: UAL, where I studied a postgraduate in Design for Visual Communication. During my course I polished my skillset, acquired a more in-depth knowledge of the design process and strengthened my understanding of design principles. For my major project I decided to explore the trade of Mezcal in the UK, and I developed a body of work and a final publication based on my visual research. Soon after, I started looking for employment and I was fortunate enough to be selected to work for Enotria&Coe, where I continue to develop my interest in spirits and deepen my love for wine.
Who in the trade inspires you?
There are many people to find interesting in this trade, from producers to buyers and the eclectic world of wine connoisseurs. For me, it's the hardworking and conscientious producers; the ones that dedicate their lives to winemaking, respecting the tradition of viniculture and understanding the impact that new technologies and processes have on the environment. Soon after I started working at Enotria&Coe, I had the pleasure to serve as a translator for Chilean winemaker Renan Cancino from Huaso de Sauzal. I found truly inspiring the love, extreme care and humble devotion he has for winemaking. Even though he was tired from travelling, he talked to us for hours, without a drop of disdain but with modest enthusiasm and passion about his delicate and elaborate production process, and the complexity of his wines.
What's your favourite wine to drink?
I really enjoy the crispness and high acidity of a dry Riesling. In a way, the lime and lemon notes remind me of the way acidity and citrus flavours are always present in traditional Mexican dishes, where they are used to balance the spice, intensity and complexity of the food.
Most unusual wine you have experienced?
Because of its history and winemaking: Huaso de Sauzal Chilena, Pais.
A food and wine pairing you will never forget?
The FMC Chenin Blanc from Ken Forrester and the Kooyong Clonale Chardonnay pair incredibly well with Lamb Makhani. The honey notes of the FMC balance the spice and richness of the Makhani sauce and the lime and lemon notes of the Clonale are a refreshing contrast to the creaminess of the sauce.
Which wine do you think is a hidden gem people should try?
Not sure if it's too much of a hidden gem, but I think everyone should try, and keep trying, the Rioja Blanco (Reserva Organza) Sierra Cantabria; the fruity notes and slightly oaky flavours are delicious. It is crisp, fruity, refreshing and full of character!
Typical Saturday night?
There's no such a thing as a typical Saturday night… but needs to involve good wine, tasty food, music and loads of fun!
You can also read about Emma, Rebecca and Elisa in this series.