Henschke, an Australian icon
Henschke is synonymous with Australia's viticultural history: six generations have given their knowledge and secrets to their winemaking philosophy over 145 years. From the first vines being planted in 1860, through to the latest vintage, provenance and quality is paramount. The wines occupy a unique place in Australia, and indeed on the world stage.
Viticulture leading the way…
Stephen is the fifth generation of the Henschke family and,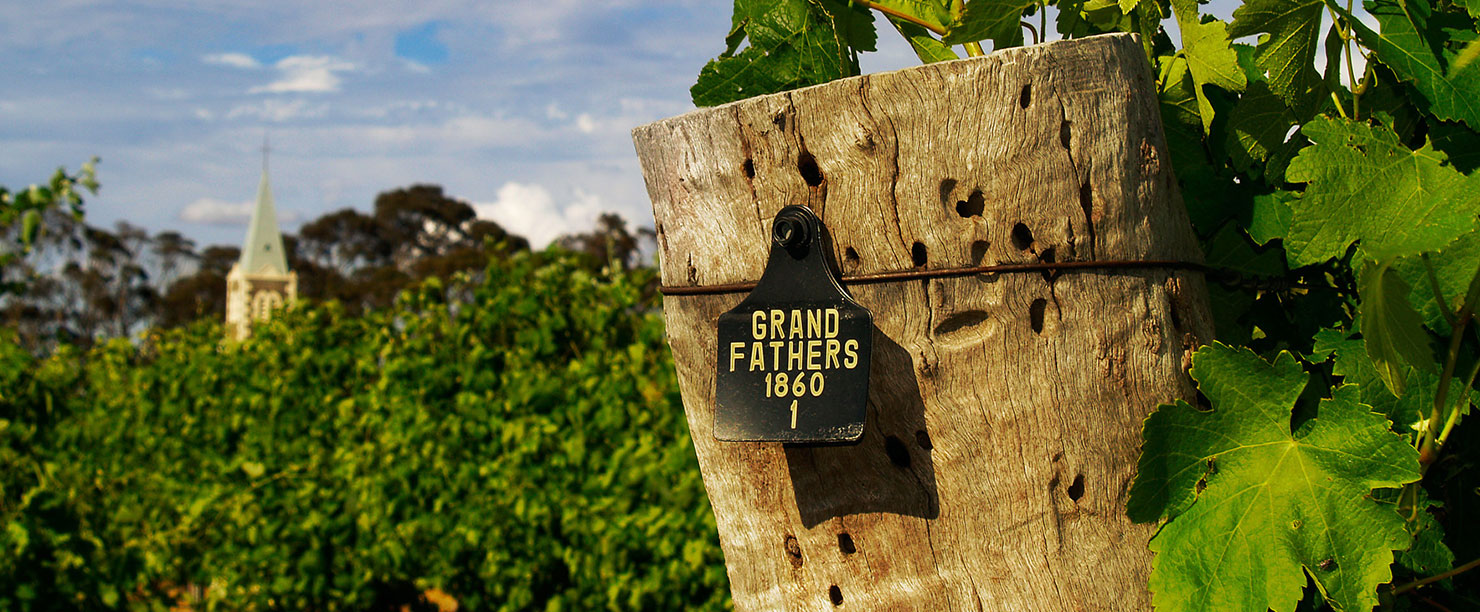 like his forbears, carries an inundating passion and respect for the vineyards. By his side is Henschke viticulturist Prue, renowned for her impact on Australian Wine evolution and hailed as one of the country's best viticulturists.. Following in their footsteps is their son, Johann, who has diligently studied by their side before touring the world to become an accomplished winemaker in his own right.
Prue has held her post since the late 1980s. Her holistic approach to the treatment of the vines across the picturesque vineyards, and the re-introduction of native flora to the area, has been instrumental in helping produce some of the best wines in the country.
'My mantra is living within the landscape. We owe it to the world to live within the landscape where you are. It's really, really important to look after it.'
Prue Henschke
What does this all mean? It means that Henschke consistently produce wines of great poise and elegance: these are wines that speak of the place from which they hail. The festive season calls for something special, so get one of these beauties on your list today!
Tilly's Vd Dry White 16 Henschke
This wine was named after great-aunt Ottilie Mathilde 'Tilly' Henschke, a big accolade to live up to. Immediately, a striking pale straw yellow colour with hues of shimmering gold and lime green, capture the eye. On the nose you are treated to fragrant aromas of gooseberries, guava, honeysuckle and white nectarine with hints of blackcurrant leaf and lemongrass. The crisp blend of Semillion, Sauvignon Blanc, Pinot Gris, Riesling and Chardonnay produce a perfectly balanced and structured palate. Succulent flavours of nashi pear, white currant and lemon thyme are perfectly complemented by crunchy acidity and texture. The finish is long and refreshing.
Another family eponym, Henschke ancestor Julius, a highly acclaimed artist and sculptor gives his name to this dry Riesling. A reputation for premium Rieslings has been apparent since 1950s, the sandy loam over gravel and bedrock with patches of clay on which the vineyard sits, along with the regional climate, make for superb growing and ageing conditions. A fragrant nose strikes you first, with frangipani, white rose petal and citrus blossom florals. Lime zest, mineral notes and a hint of green peppercorn add some balance. The slightly cooler conditions of 2016 give this bottle an impeccably floral and vibrant feel, with sweet lime flavours and crisp acidity in a very long, dry finish.
This vintage is characterised by the below-average rainfall across all the seasons during 2015. A warm and dry spring enhanced flowering and was followed by one of the hottest Decembers on record. Cooler temperatures and sporadic rainfall in the early new year, brought some relief to the vines. The resulting airy canopies allowed for intense flavour, sugar and colour with mature tannins to develop at harvest, producing exceptional quality grapes. Aromas of spiced plum, red currants and blue and black berry fruits rise from the glass first, followed wisps of floral violets and a grind of black pepper spice. The smooth and supple palate bursts with the same juicy berries and dances with notes of liquorice and crushed tarragon on a long, peppery finish.
Like a phoenix from the ashes, this vintage prevailed through one of the worst bushfires in Eden Valley and certainly came out blazing. It is as though this wine took in the fiery heat of the flames, with spicy red currant, satsuma, plum, and black pepper coming to the fore. A delightful herbaceous mix is then introduced, with a layer of bramble, sage and rosemary. On the tongue are concentrated flavours of redcurrant and blue berries, balanced with black pepper and a hint of floral violet. Length and texture are added to the finish by fine-grained tannins and a clean line of acidity.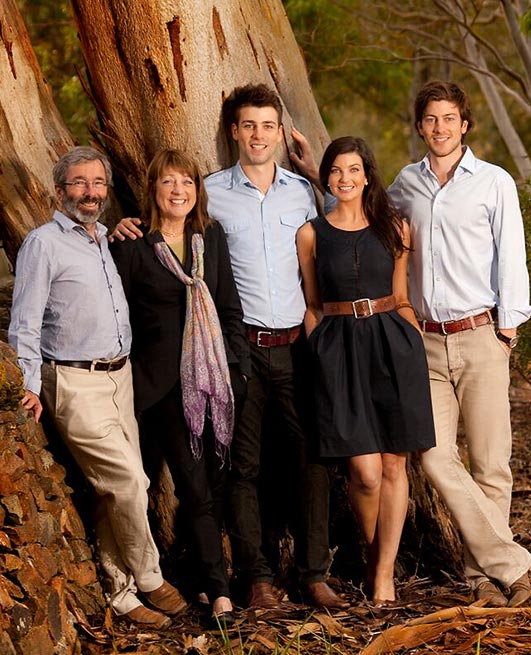 The man behind the name
Coming from a line of exceptional winemakers, from a young age Stephen showed an interest in the family business and headed to Adelaide University to study science. This was where he met Prue, and together they ventured overseas to the Geisenheim Institute of Viticulture and Wine Technology, for another two years building their knowledge. They rounded off their studies with the Wine Science course at Charles Sturt University, which honed their skills around Australian grape growing and winemaking exponentially.
In 1979 Stephen took these learnings back home to the vineyards, and the result has been a crafted range of stunning wines. We look forward to seeing Johann take over his legacy and continue to develop the sought-after wines that embody the passion, history and commitment of the Henschke family.