The River Cottage way
A bastion for seasonal, ethically produced food, River Cottage has been helping to educate Brits on their uncompromising food ethos since the turn of the century. Under the helm of Hugh Fearnley-Whittingstall, multi-award-winning writer and broadcaster, the River Cottage culinary empire includes a farm, restaurants, cooking courses, events, television series and books. Hugh's hard-hitting campaigns have changed the eating habits of a nation, and improved the welfare and sustainability of animals and fish.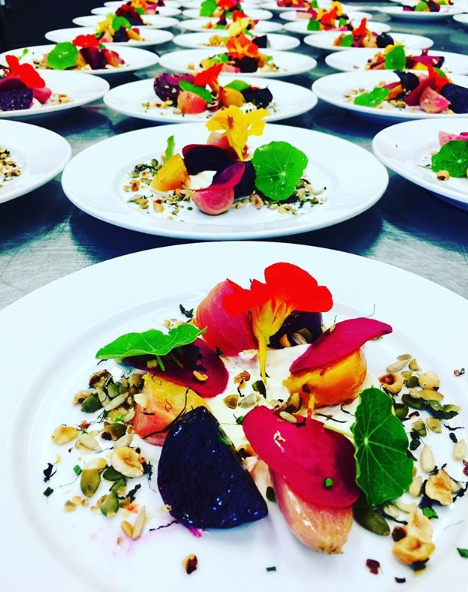 This year, River Cottage has focussed their attention on their wine list, championing natural expressions, to reflect the ethos they so doggedly pursue in the kitchen. We caught up with Food Development Manager, Ben Bulger, to learn more about the exciting changes.
Ben Bulger, River Cottage Food Development Manager
Ben works with the River Cottage Canteen team and Hugh to develop innovative menus which adhere to River Cottage's ethos of using seasonal, local, organic and wild ingredients. He is a champion of using the freshest organic produce, and his style is simple, well-executed cooking.
What drew you to River Cottage and why have you stayed?

I've worked in the ethical sector for quite a long time, and through my career as a chef, Hugh's early books really defined a movement for seasonal, local and responsible sourcing, and knowing where produce comes from. To be given the opportunity to work for River Cottage when the job came up was perfect. I'm still here because it's one of the best places I've ever worked. It's allowed me to develop and find a new career for myself within the business. I want to work for a value-based company.
It's quite remarkable to see that, despite how much they've grown over the years, this ethos of transparency and honesty is still at the core of everything River Cottage does.
Yes, almost to a fault. Sometimes we cut off our nose to spite our face, and make it difficult for ourselves, or probably make less money than we could – but all this means we have a backbone and believe in what we're trying to do. We're not perfect, but it doesn't mean we're not trying to be the best we can be.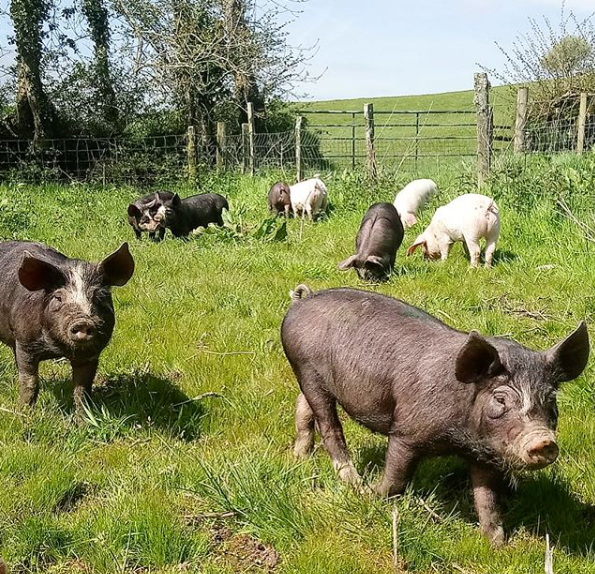 What values are important to you when it comes to cooking?
Knowledge of where our produce comes from. Moving with your location, your seasons and being able to link everything back to somewhere. We don't want to just ambiguously pick something off a shelf, but to truly understand the story of the product. This sentiment is behind everything we do. We want to go one step further than asking "Where did it come from?". You might say it comes from a local butcher, but where does that butcher get it from? If it's a farmer, where do they get their pig feed from? For us it's about going that extra mile, with the food and everything we do within the business, including drinks – it's all led by that thirst for knowledge that takes it that little bit further.
Have you noticed consumers are increasingly seeking out food, wine and experiences that reflect this ethos?
Absolutely. Customers are so aware these days and this holds us to account. A lot of the words we were using ten years ago – like local and seasonal – have become bastardised; they are used everywhere and almost have lost their integrity. We're not going to say something just for a bit of greenwash, we want to make sure that we can back it up and that we've done our due diligence. A lot of places these days use these words and customers are none the wiser, but our customers hold us to account.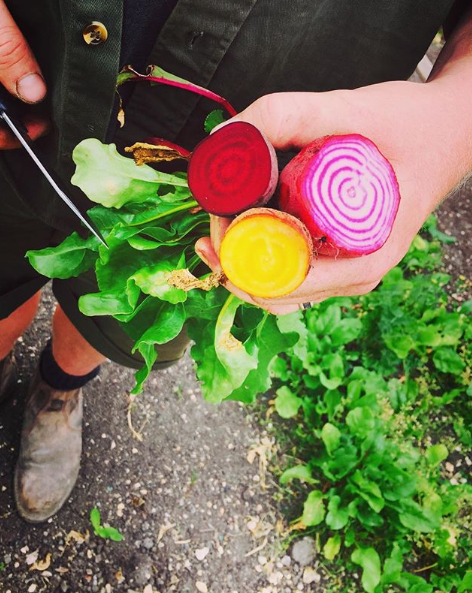 How important is seasonality when working with food and wine?
Seasonality is the Holy Grail for us, especially with our farm sites where they've got a garden, agriculture and animals. They're working with the land so it gives us a real connection with what's going on.
You've been working on a new wine list – what's been the drive behind natural, organic, low sulphur wine?
It's an extension of what we're doing with our food. We've done it with our soft drinks and with our beers, and wine was just the next step. Why wouldn't we give it the same thought and attention we give to everything else? Hugh is super-interested in the natural wine scene, the unadulterated wines. Organic is great, because it means the land's getting looked after and the practices are good; but actually, it's a paradox when it comes to organic wine labelling, because although you can't put chemicals into the land, you can add sulphites once the wine's bottled. For us natural wine is the complete package – wine as it should be. We know it's not for everyone, but we at least want to try and educate people as to what it would taste like if it wasn't tampered with, getting it back to its most basic form. Everything we do at River Cottage is about education.
We've slowly started introducing things onto our menus, and we'll be phasing this through over the course of the year. Most of our wine list was already taken up with organic and minimal intervention wines, so it's more about increasing the natural wines and sharing the stories behind the labels. It's an education piece, not only with our customers, but for us as well. As we're tasting things we're thinking "wow, that's really great" and then there are other wines when you say, "that's probably not going to do the market any favours".
How easy are these wines to match with your menus?
Particularly with our farm sites, where we have this rhythm with the seasons, these matching the wines to the produce is quite organic and we're taking a very chef-led approach to this. They're coming up with the menus and they know what the food tastes like, and in turn which wines work best with the different dishes. It's a bit of a harder in our other sites; when the customer is picking their food and the wine, it's a bit harder sell. A lot of people like what they know, so trying to convince them otherwise can be tricky.
How do you keep up to date with a rapidly diverse scene?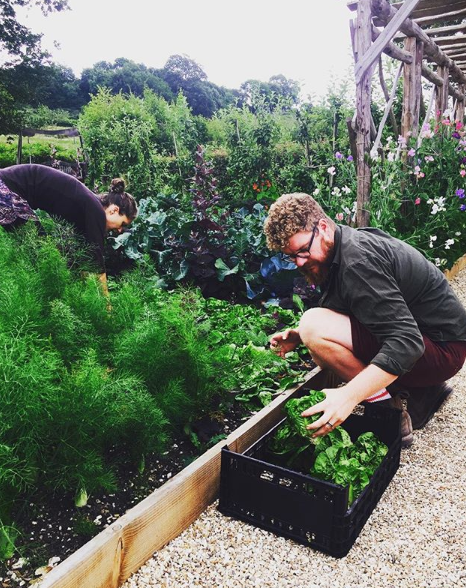 We try not to get too involved with trends. We go with what our gut feels is right and what we like. That way we don't end up stale and being left behind by a trend when it moves on.
Your most memorable food and wine experience?
I have a really clear one actually. Just after I got married, my wife and I took a boat trip along the Canal du Midi, and along the way I had the best meal I've ever had in my life. We were sat on some plastic garden furniture in this tiny little café where we drank Provence rosé alongside confit duck and green salad. The most amazing experience.
What's next on the horizon for River Cottage?
We've got some exciting projects going on, where we're working with a company and pushing out into areas you probably wouldn't expect to see us. Rather than being these destination restaurants, where we're expecting people to come and see us directly, we're putting ourselves in visitor attraction areas to help reach out to a different audience. Then back at the farm, we're putting in some accommodation and focussing on residential projects which we're really excited about.