Introducing Emile and Olivier Ward
Together, brothers Emile and Olivier Ward established Gin Foundry and Gin Kiosk in 2014, online platforms entirely dedicated to reviews and retail of craft gin. Gin Foundry was acquired by Enotria&Coe in 2020, and rebranded as Spirits Kiosk, Spirits Beacon and Spirits Society.
Today, Emile serves as Head of Digital Partnerships, and Olivier is Editor of Spirits Beacon. We caught up with the duo to learn about their path to the drinks industry, creating Spirits Kiosk and their favourite spirits trends.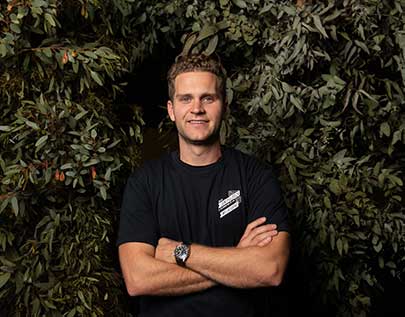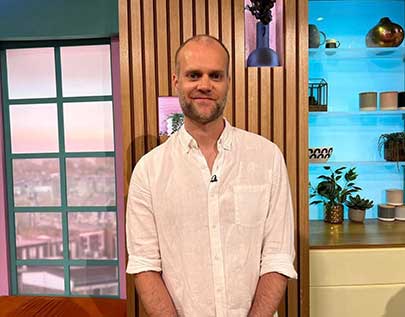 Hi Emile and Olivier! Let's go back to the beginning. How did you make your start in spirits?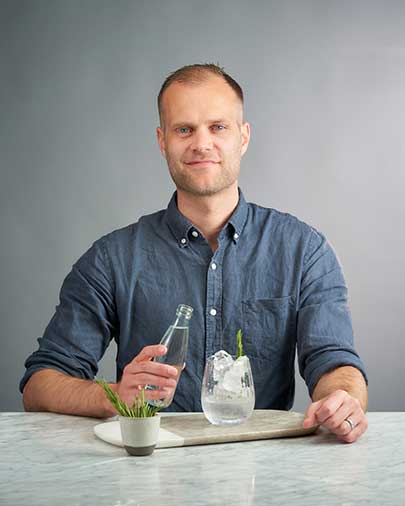 Olivier: I finished university and was working on immersive experiences, designing products, environments, installations – that kind of stuff. That got me working with drinks brands, taking a holistic approach to marketing. We formed a sort of studio and worked on a lot of William Grant products.
The thing that really hooked me on spirits was that the more you learn, the more you realise there's never going to be an end to how much you can learn. It's as much about the people, the place, the process as it is about the flavour. It allows you to look at these different angles within the industry. No one was really talking about that back then, and certainly not with gin. And so I started writing.
That grew into the website Gin Foundry, and Emile and I decided to stop working on other people's brands and start building our own thing. We decided to go all in on Gin Foundry. At that point, it was just an editorial site with a couple of products and projects, but Emile really brought a lot more out of it, developing [what was] then Gin Kiosk and Junipalooza as well.
And what was the draw of gin particularly?
Emile: We really saw a massive boom, mostly in the UK but around the world as well. We were in the industry working with William Grant brands, and so a lot of distilleries opened their doors to us. One thing led to another, and we had a front row seat. We decided to stick to gin because we saw the popularity rise and had a real interest in it as well.
Olivier: Gin is not like any other category, in that every single flavour you taste is a direct consequence of the maker. There's no alchemy of time that you have with Scotch, there's no terroir that you have with Cognac, there's no time-honoured techniques that you get with agave. It is all the decision of the human being as to the botanicals, order, intensity, flavour style. So the human element of gin is endlessly fascinating.
What were some of the challenges you encountered at the beginning of Gin Foundry?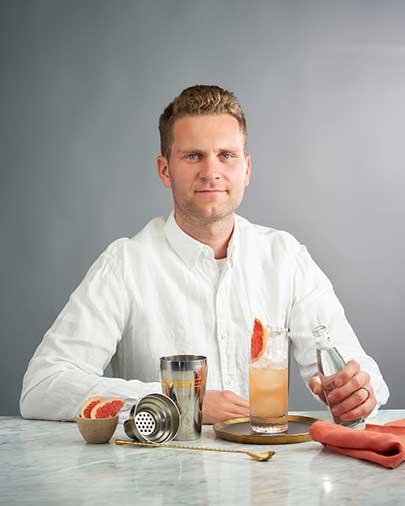 Emile: I think size. We were just a two-man band trying to figure things out. We were pretty young and trying to find our feet, because our whole thing was to be a platform for the category rather than being a competitor. One of the difficulties was to find ways of doing that without compromising our vision, our values, and growing with it. We weren't flush with cash either – everything we wanted to do was self-generated, off our own backs and with our own risk.
Olivier: One of the things we ended up doing is creating Gin Kiosk, which is now Spirits Kiosk. Eight years ago, Master of Malt and Whisky Exchange were sort of pioneers in online retail, and we weren't that far behind them – plus we were just focused on a single category. To do single category online was quite progressive at the time, and for people to understand and see that opportunity was a challenge.
And then Junipalooza, our big event, a niche show around gin. Eight years ago, people were like, you can't fill a room with 100 people who like gin, let alone 2,000. We stood our ground as we believed that the audience was there. We had enough core fans to make that year one a success. And then everybody who saw it was impressed by the success and realised they needed to get involved.
And how did the businesses evolve from there?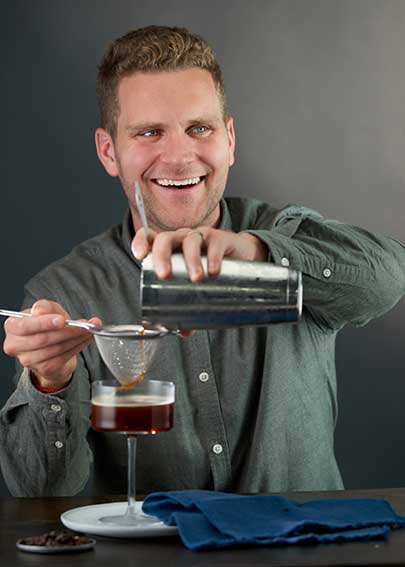 Emile: For about six or seven years, we just grew it naturally. Gin Kiosk went from a couple gins to 350. Junipalooza went from just a London show into 3,000 people over a weekend, and we now also do it in Melbourne. And Gin Foundry grew into one of the most trafficked, well-respected libraries of content and information on gin, with Olivier winning the IWSC award for Spirits Communicator of the Year in 2018. Everything was very much creatively led.
And how did you come to join E&C and evolve the business into its current form?
Emile: It was around 2019 that we were looking for a way of not just focusing on gin, but on multiple spirits. There are just so many stories, so many production methods, so many brands that we wanted to talk to and about, and we felt that our platforms could hold it and grow. And so that's where the conversation with Enotria also happened. It quickly transpired that they appreciated our vision for our three entities, and so one thing led to another and they decided to purchase the whole company in 2020.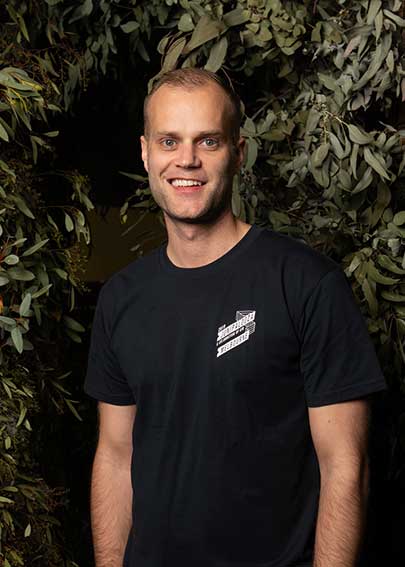 Olivier: It's also a creativity thing. It wasn't a question of, what else is left to achieve, but what's going to be creatively fulfilling right now, given that we're doing quite a lot at a high level. That's where the draw of other spirits comes in, and trying to remain curious, trying to remain hungry to learn.
So what does the business look like today?
Emile: Gin Kiosk turned into Spirits Kiosk, and now we're ranging about 2,000 spirits: a huge amount of gin, a really good selection of whisky, rum and tequila and mezcal and low- and no-alcohol products. Gin Foundry rebranded into Spirits Beacon, and that's now stories, interviews and features all about the world of spirits. We're building that as we speak. And Junipalooza stayed the same, but we created an umbrella called Spirits Society. And that now incorporates Junipalooza and also La Piñata, which is our tequila and mezcal show. It also happens to be the only tequila and mezcal show in the UK. There's an aim to do a dark spirits show at some point.
What are the spirits trends that really excite you right now?
Emile: I love what's happening with tequila and mezcal in the UK. I'm a big fan of the spirit in general and how it's made, the people behind it. We're sponsoring the agave trophy award for IWSC this year, and we're doing La Piñata, which is a huge business leap of faith into the category at such an early stage. But drinkers in the UK are enjoying it more and learning more about it.
Olivier: We're also seeing people deliberately buy products based on who they want to endorse and what they want to endorse, not just what they want to drink. We hear it time and time again – every pound you spend is an endorsement of who and what you believe. Conscious consumption is growing, and brands and producers have finally understood that sustainability is a business imperative.
Finally, what are your proudest moments thus far in your spirits careers? (This is where you get to brag a little.)
Emile: The fact of doing this with my brother for about 10 years is a real point of pride. I think for me, successfully selling a business is also quite a big, important step.
Olivier: For me honestly, the proudest moment is literally the same answer as Emile's. The fact that we've been able to work together for 10 years, to be able to develop careers, to evolve and not be stuck in one place, to have got where we've got to as a team. And to be able to get to that point and feel like we're on a path and we're on a mission. We're always growing. We're always evolving. That is quite a rare combination.