British Summer Time has nearly begun!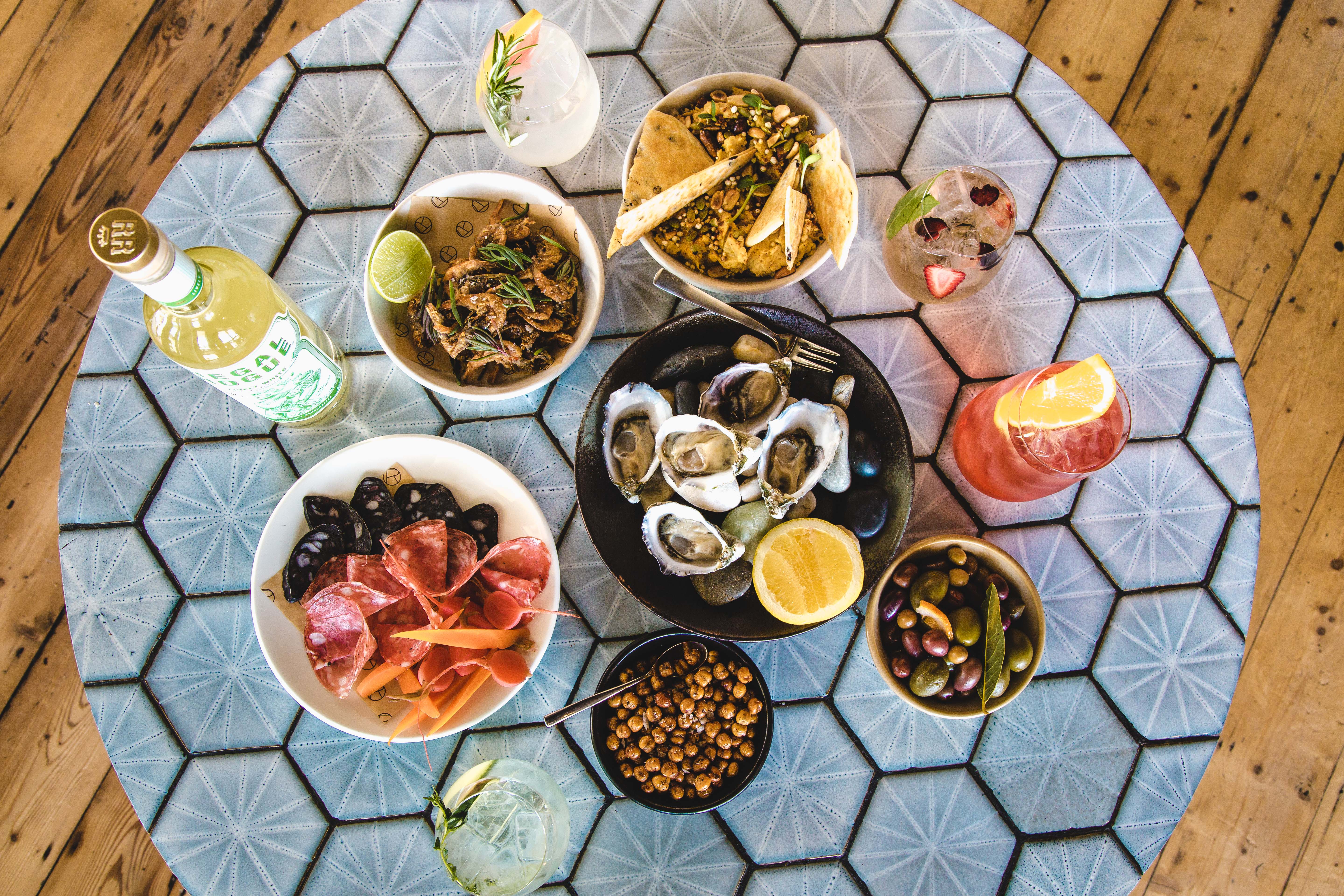 As the flowers bloom and the sun shines, an ice cold, refreshing cocktail is the thing of dreams. The simple, 3-step cocktails from Australian Vermouth brand Regal Rogue, champion the distinct flavours of this exciting spirit and provides the perfect addition to summer days and nights. As well as showing you these quick-to-master tipples, we will be learning more about the brand and the man behind it, as we put our questions to company founder, Mark Ward.​
Vermouth has a long history, first appearing in glasses as early as 1,500 BC where wines were fortified with wormood (a key historical vermouth ingredient) in the belief it could cure stomach ailments. In fact, the name Vermouth comes from the German word for wormwood, 'Wermut'. It went on to become a staple of any trendy bar and a key component of many classic cocktails, such as the Manhattan, Rob Roy and Negroni. It then fell out of favour, before recently seeing an insurgence, thanks to reimagined flavours and a market pull towards lower abv serves.
Mark Ward first developed Regal Rogue as a passion project in 2009, after 17 years in the alcohol industry. He moved from bartending to marketing, where he launched well-known names Hendricks and Sailor Jerry to the Australian masses. He then officially launched his renegade vermouth brand in 2012, with 250 cases of Bianco. He took his vermouth on a tour of the world, to see if there was any appetite. There undoubtedly was, and on his return to Australia the brand, range and production grew exponentially. We wanted to know more about him and the work that goes on behind the scenes…
Favourite drink apart from Regal Rogue?
A lovely cold Asahi, a glass of dry Sherry or a funky Orange wine.
Why Vermouth?
when I started it, I had just been in the world of Gin for four years launching Hendricks, so thought I'd explore a lower alcohol twist. With the abundance of Australian wine, vermouth ended up being the choice. It was also a category in decline, so it was exciting to put a new-world style on the map and shake the category up a bit with our overall approach and transparency to the liquid.
How do you choose the mix of botanicals for each blend?
It all came down to the style of wine being used and the profile I wanted to create for a Dry White or Red, albeit we are Dry Red. Each aromatic used in each varietal matches the wine notes, with the lead three aromatics being native Australian.
Worst/most embarrassing moment in your drinks career?
Wow, too hard to put to one. My career in the industry has been a journey for my professional development as well as my personal and I have done some really silly things in the last 20 years. 99% have been amazing moments, but the 1% speak louder than the 99%. Now I ask myself three questions each day when challenged: 1. What is this preparing you for? 2. Is any of this real? 3. Will any of this matter in a year? This helps me maintain a level of balance and humour in it all.
If you could invite 5 guests to a dinner party – who would they be?
Johnny Cash, Stephen Hawking, Francis Mallman, Marilyn Monroe and Coco Chanel. All basis covered for a colourful evening.
Most unusual food pairing you have experienced?
Horse with Sake at the Tokyo fish markets. Where was the fish???!!! Favourite restaurant in the World?
Easy, Juan y Andrea on Formentera, Ibiza for a long lunch with 20 friends and endless magnums of Rose. You swim in, the seafood is fresh that day and your feet are in the sand all through lunch. The best.
If you weren't at Regal Rogue, you would be…?
Driving Formula 1 and designing country cabins.
This lively, revamped spirit is available exclusively through us at Enotria&Coe, you can find all the varieties here, either speak to your account manager or contact us to know more.