African Dreaming

In a bid to shake off the doldrums this gloomy British summer has brought on, Kathrine Larsen MS reflects on her trip to South Africa earlier this year- when blue sky abounded- and shares eight lesser-known facts about this New World wine country and our producers in the region.
1. Around 75 different grape varieties are authorised for planting in South Africa, the majority of which are white, with Chenin Blanc taking the clear lead.
2. Chenin Blanc, native to France's Loire Valley, first arrived in South Afirca in 1655, when Jan van Riebeeck of the Dutch East India Company founded Cape Town and planted its first vineyard with the variety. Today, 20% of South African vineyards are planted with Chenin Blanc.
3. The most planted red grape is Cabernet Sauvignon. Lesser-known, on-trend varieties include Cinsault, especially when produced in a slightly natural style, and Tinta Barocca when crafted from old vines in Swartland.
4. Made from 100% Chenin Blanc, Ken Forrester's sparkling wine, Sparklehouse, is named such because Ken thinks of Chenin as the workhorse of the South African wine industry.
5. Leaves on vines can act as a sunshield, and help prevent grapes from getting burnt. 'Due to the Sparklehorse vineyard's exposure to sun, we ensure the leaves on the afternoon side of the canopy are not removed. If the vines get burnt, this is an easily noticeable flavour in the finished wine', said Ken.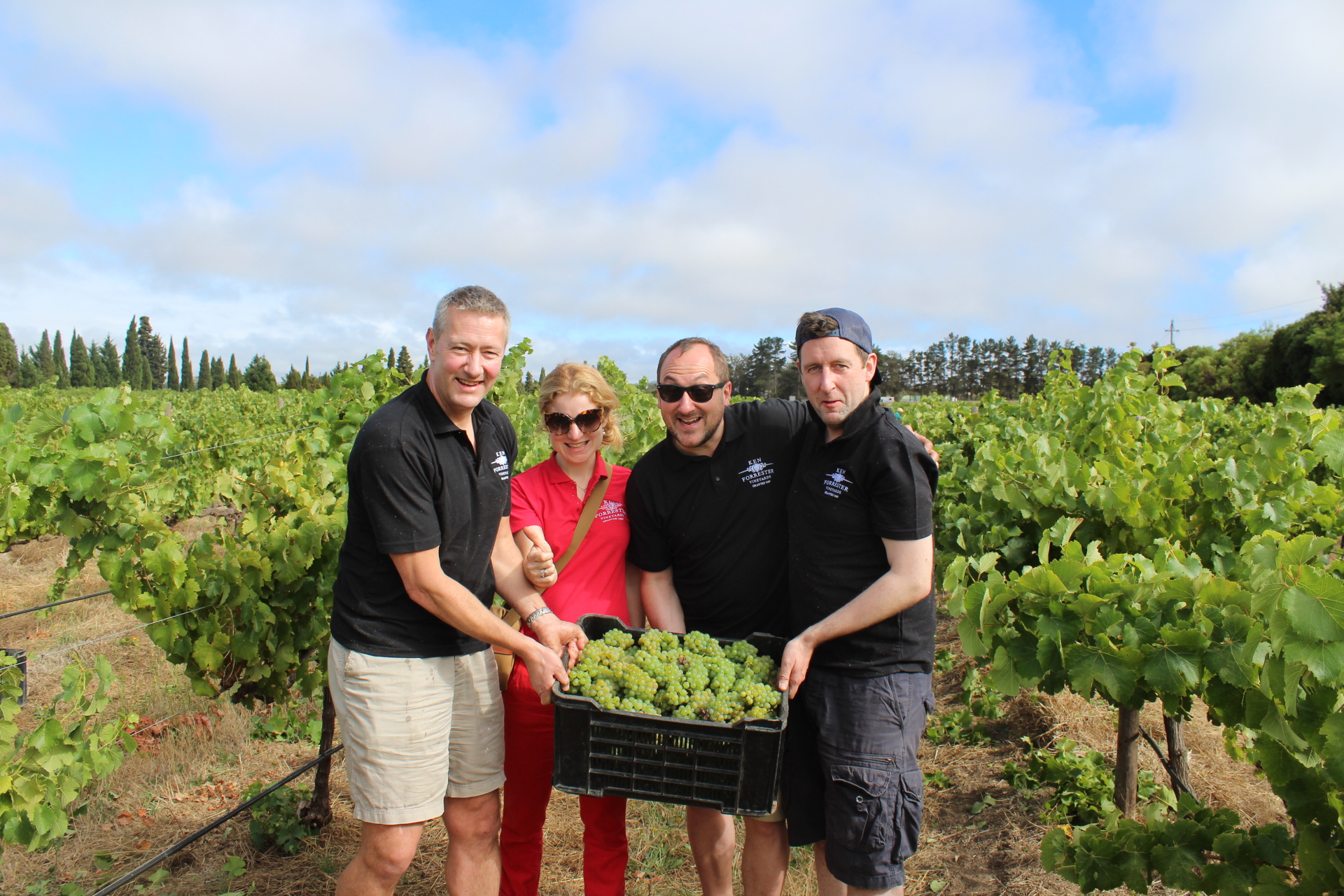 6. Bush vines produce lower yields and more concentrated clusters with smaller grapes and thicker skins that their trellised counterparts.
7. One of the main purposes of Ken Forrester's Petit range of wines, is to provide work for people who desperately need it. But Ken's social philanthropy doesn't stop there. He's also donated a van to a member of the community, who then went on to successfully set up their own business driving the vineyard staff to and from work each day.
8. While visiting Thelema, I began to truly understand just how important social sustainability is in South Africa. While driving through the vineyards, we pass by the staff housing and Thomas Webb explains to us that when his parents started Thelema back in 1983, workers were paid in envelopes. Over the years, they've helped all the staff set up bank accounts, and to become properly integrated in the system.