Spirits Kiosk reaches 1200 listings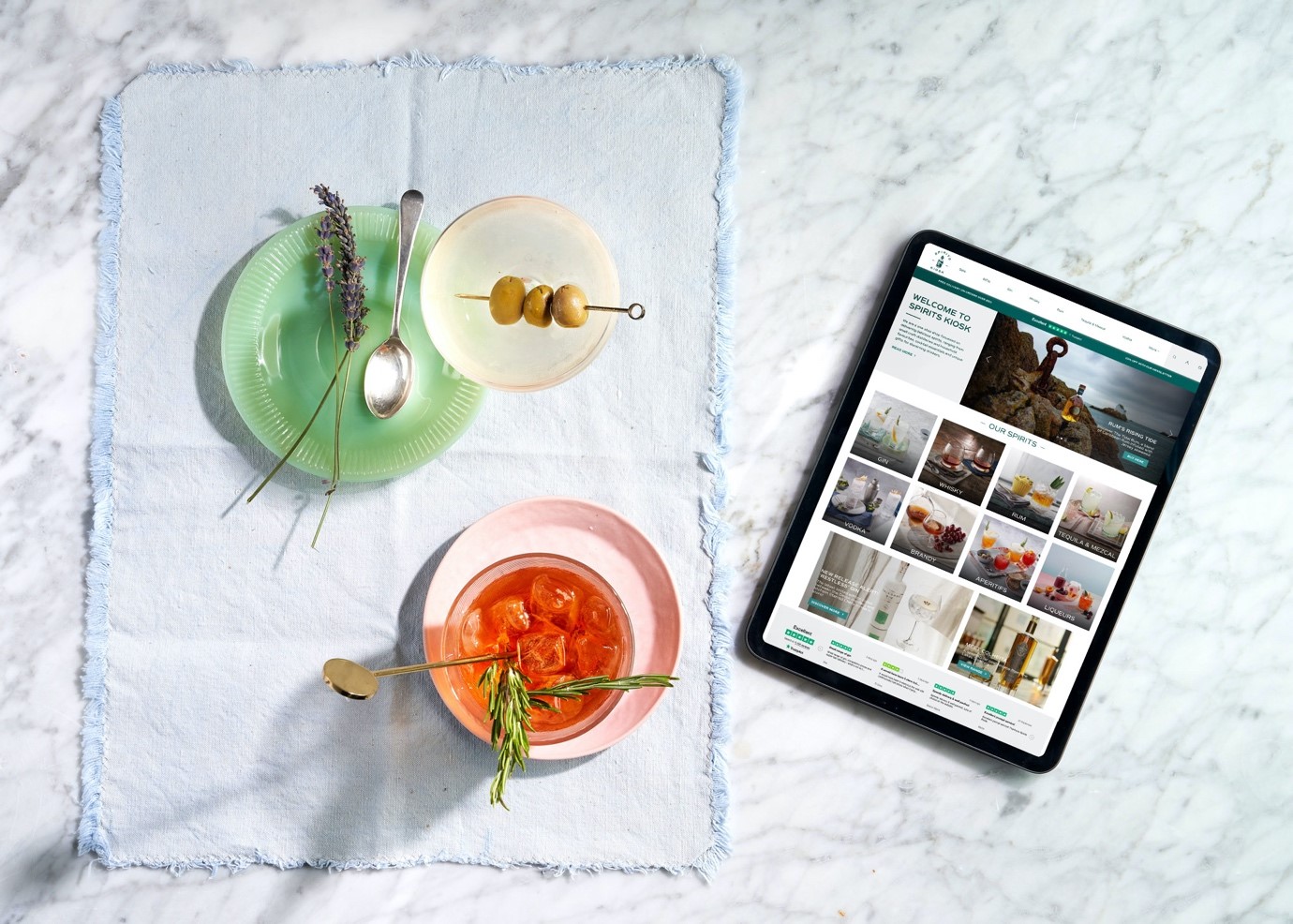 One month after going live, our direct to consumer specialist retail site Spirits Kiosk has announced its 1200th listing and the end of its 'Soft Launch' phase. Spirits Kiosk (formerly Gin Kiosk) is the first of Gin Foundry's three platforms to have evolved it into a pan-spirit offering, with the editorial site's new look soon to follow.
Spirits Kiosk is trailblazing ideas for consumer empowerment within drinks retail – it is the only UK retailer to systematically tell shoppers who owns each of the products it sells, as well as how it's made and where it is distilled.
As it's Emile Ward points out "Consumers demand transparency. Equally, they want advice along their shopping journey and to discover more about what they are buying into. That information has to go beyond flavour alone and be available to them at the point of purchase."
In taking a conscious consumption, education first approach, Spirits Kiosk has broken long held taboos around third party production for Gin. Following rigorous fact checking, each product explicitly states where it is made – sometimes (perhaps controversially) contrary to the brand's own site.
Moreover, by default of having it all available in one place, Kiosk has become one of the most significant online-information resources for Tequila - a category whose producers often don't have websites and are notoriously guarded about production details.
Having overseen the site's build and seeing the extensive collection of spirits go through an onboarding process to make them fit for consumers, Enotria & Coe CEO Troy Christensen adds "Every week there's a new report of online sales booming with both spirit retailers and brands seeing over 100% growth. The move to digital has accelerated since lockdown and looks set to stay, but without the education and advice you can expect in a store or being able to try before you buy, it'll soon become a race based on bottle looks and price points alone. For the spirits industry to continue thriving, we as retailers and distributors must place consumer education at the forefront of digital efforts."
There's lots more planned for the platform over the next few months and with a clear desire to stay true to the ideal of consumer empowerment, Spirits Kiosk's aim is to take the conversation around what people buy into when they select a product mush further and push it into social, via digital tastings and through collaborating with trusted partners, so stay tuned for more.
In the meantime – why not have a browse around to see the spirit selection: SpritsKiosk.com