Tasting the Atlantic
Because we are not like others, we yearn for something different, something unique, that can define what you are. Someone special, who knows what they want and fears nothing. A way of understanding and living life, different to others. Mar de Frades. Made of Atlantic. Unconquerable.

Born of the Sea
Launched in 1987, Mar de Frades is a pioneer within the Salnes Valley, the historical capital of Albariño. This is the very place where the legend of this grape variety began, and where today, many of Spain's most premium and select white wines are produced – and those of Mar de Frades are no exception to the high standards of quality expected here.
Located on a hillside facing the Ria de Arousa estuary, Mar de Frades is named after a nearby place, 'Sea of Friars' where, long ago, pilgrims would disembark on the shores of Galicia after long sea voyages, before continuing their journey towards Santiago de Compostela. This is just one of many maritime influences that drive Mar de Frades' philosophies and practices alike. The winery itself is designed to look like a boat, rising up amidst a landscape tempered by cooling Atlantic breezes. Vines are trained high to maximise their exposure to these ocean winds, imparting a fresh salinity and characteristic freshness into the entire Mar de Frades range.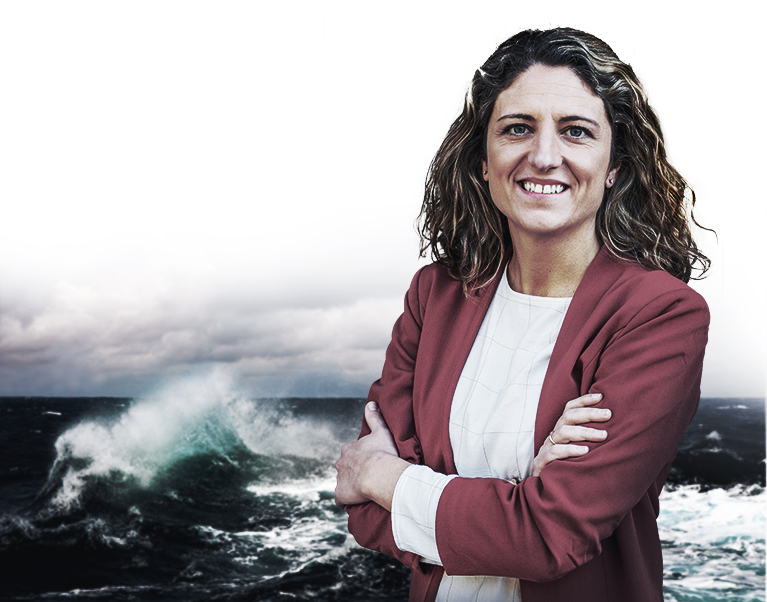 Meet the Winemaker: Paula Fandino
It's safe to say that Paula Fandino was born to be a winemaker. Passionate about the craft from an early age, she credits her grandfather with setting her on the path to winemaking, with his dedicated cultivation of native Galician grape varietals Albariño, Treixadura, Caiño and Souson inspiring her own interest. Now holding a degree in Agricultural Engineering, as well as being an Agronomy Engineer with a speciality in viticulture and oenology, Paula is regarded as one of Spain's leading female winemakers, heading up one of the most prestigious white wine brands in the sector in Mar de Frades, and receiving several awards for both her wines and her work – including being named one of Spain's top ten most influential oenologists by The Drinks Business in 2016.
"My job is great. Every day is different. From the fermentation of the musts and harvesting the grapes, to pruning the vineyard in the winter and bottling…with this much diversity, it's impossible to get bored at all!"
Best of the Bunch
TASTING NOTE – Smoky notes, passion fruit flavours and an extraordinary saline touch. Elegant and aromatic, with white fruits balancing the balsamic notes.
FOOD PAIRING – Sushi, particularly sashimi.
UNUSUAL FACT – Only select grapes sourced from the famed, quality Fincas Valinas are used in the production of what is destined to become one of Spain's greatest white wines.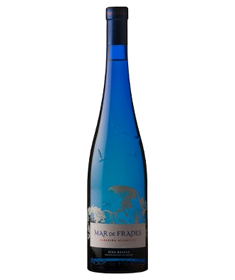 Albariño
TASTING NOTE – Tropical flavours of mango, pineapple and lychee blend with notes of wild flower and eucalyptus, underlaid by an Atlantic coast salinity.
FOOD PAIRING - Ideal with fish starters, or with vegetable-based dishes – particularly artichokes and asparagus.
UNUSUAL FACT – The label hides a heat-sensitive logo. When the wine reaches its ideal serving temperature, an image of a small boat will appear.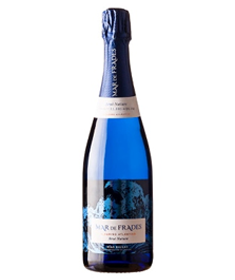 Albariño Brut
TASTING NOTE – Aromas of sea water, eucalyptus and white fruits on the nose. On the palate, more flavours of toasted bread and almond husks emerge. Full, tasty, creamy and fresh.
FOOD PAIRING – A great companion to simple white fish, lobster and seafood dishes.
UNUSUAL FACT – This is the first sparkling wine to be produced from 100% Albariño grapes, using the traditional méthode Champenoise.
I am defined by all that is yet unknown to you. I am unique. I am different. I am Mar de Frades.