Focus 50: Trip 45, Seresin (New Zealand)
To mark Enotria&Coe's 50th anniversary this year, we're shining a light on 50 outstanding producers who have been instrumental to our company history. As part of our celebrations, members of the E&C team took a trip to New Zealand to experience the world of Focus 50 winemaker Seresin first hand – here, they share their highlights.
Kattie Rosser – Territory Manager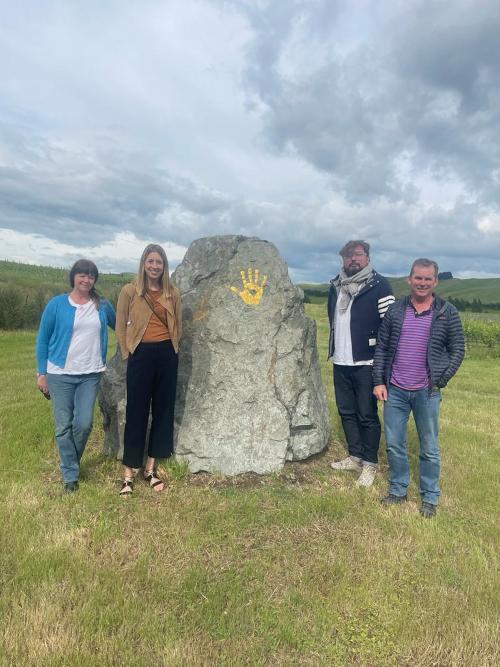 I had met Tamra Kelly-Washington, Seresin's winemaker, before, and I knew some of the team. Still, standing on the land really gave me a different understanding of the producer. I have been to countless vineyards over the last couple of decades, but this one had a special feel to it. It felt magical – not just because it was pretty, but because it was very natural. We could hear a lot of wildlife and were surrounded by beautiful trees. It felt like the earth was happy, peaceful and cared for. It had been left to do its thing.
The team spent a bit of time showing us their biodynamic preparations. I knew about their methods, but it was different seeing how they actually do it and getting our hands dirty! We saw that nothing is wasted there. For instance, they made beef for the group at lunchtime, and the intestine was hanging up in the biodynamic preparation room to be dried out and used for something else. Everything goes back into the land. It was a bit off the main tour, but I wanted to understand more about biodynamics and it was really interesting.
We had lunch outside on a beautifully decorated table with wild arrangements. They brought in a high-profile chef known for open-fire cooking, and the food was really special.
Philip Johnson – Business Development Director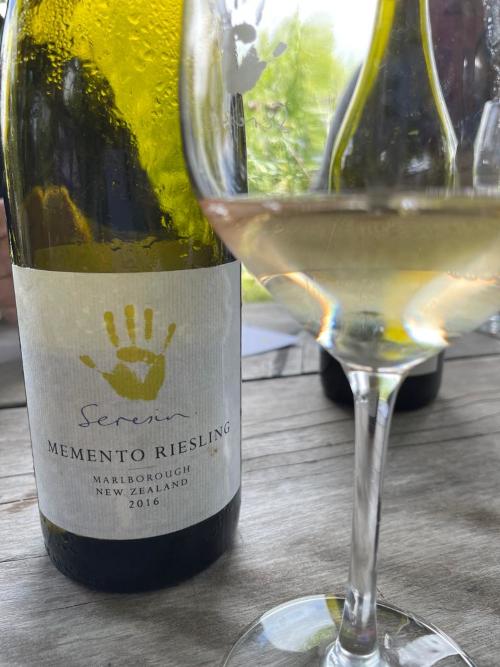 My favourite part at Seresin was working through their organic and biodynamic practices – seeing how they actually do it and getting some hands-on experience with it. And the other highlight for me was tasting the wines, since we went round the vineyards and were tasting wines in the specific blocks they came from. That was quite spectacular.
The food was also absolutely fantastic. It was a bit like being in Lord of the Rings. We were at a big table in the oxbow of the river, and it was so beautiful. We ate steak from a cow called Beyoncé – they name all of the animals on their farm, care for them well and use every part so nothing goes to waste. It's all part of how they look at things. The land comes first, and if you treat the land right, everything grows better.
Danyel Harris – Director of National On-Trade Sales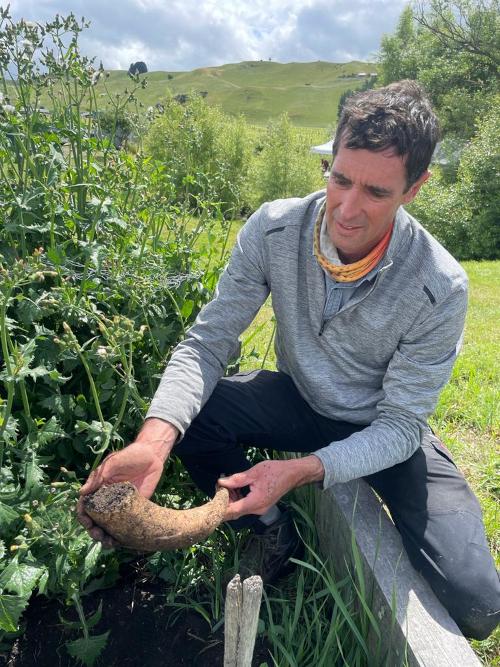 Seresin was just incredible. For me, going around the estate with Tamra was the highlight. We were in this little electric buggy, bouncing around and stopping at vineyards along the way to try the wines. Drinking a wine while looking at the vineyard the grapes were grown in was quite memorable. We saw them using a hand plough to turn the soil, which is a method that's traditionally used in Burgundy. Coincidentally, I was in Burgundy the week before and got to see it being used at Drouhin. It's intensive, but you can tell there's so much passion in it.
The lunch really stood out too, with an amazing chef coming in and cooking for us in a sort of oasis. He made a crayfish dish that was just incredible and a steak in Seresin wine. Meanwhile, the ducks and chickens were wandering around. You could see the fact that nature is so important there. The wines are precise, beautiful and clean, but at the same time you can tell they come from this spectacular earthy environment.
Pierre Woodford – Territory Manager
There was a bit of a glitch, and our flight in the morning was cancelled from Wellington to Blenheim, so four of the group arrived at Seresin on time but some of us had to wait and catch a ferry at lunchtime. We missed the tour and lunch experience and didn't get there till the afternoon, but we met everyone and had dinner with them that evening. It was really nice to meet Michael Seresin, the founder, and the whole team and taste some of the wines over dinner. And the dinner was amazing. They asked a restaurant to open up for us especially, so we had a private table in a private restaurant.
The next day, the team picked us up and took us on a little vineyard tour to make up for what we missed. We got to taste the wines in the vineyard and learn about their biodynamic process. Seeing biodynamics in use and having it all explained properly was really amazing, and I'm so grateful to them for going through the wines again with us.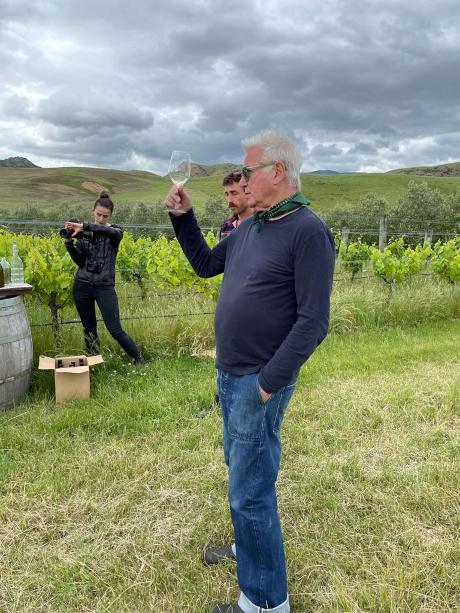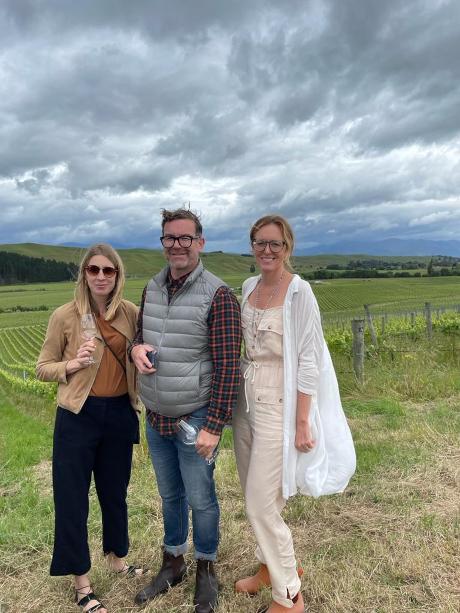 Julia Wright – Regional Lead South-West
Pierre and I had a speedy morning visit at Seresin because we weren't able to get on the same flight as everyone else. We did a quick tour of the vineyards and a tasting with Tamra. I really loved trying her Beautiful Chaos range, particularly the Syrah. They do their tastings outside under this wooden canopy in the vineyards. An old barrel is the table, and you just spit on the ground – it's quite rustic and great. I know Tamra quite well because she used to be the winemaker at Yealands, and it's always nice to catch up with her.
The team's top 3 wines
1
Zosia Pinot Noir Rosé 2021

Old barrel, wild fermented, no steel. Fresh, floral and refreshing, with great acidity. This will give Provence a run for its money next summer! By Julia Wright

Pale and pretty pink, with crisp elegance and delicate raspberry notes. Great purity and balance. By Kattie Rosser

2
Marama Sauvignon Blanc 2021
From the single-parcel Raupo Creek vineyard. Love the aroma of bacon frazzles I initially get on the nose. Wild ferment, lees stirring and barrel age all combine to create a deliciously complex, structured, moreish glass of organic, biodynamic Sauvignon Blanc. More please! By Julia Wright
3
Beautiful Chaos Natural White 2022
A Pinot Gris and Riesling blend fermented on the skins in clay amphorae. Unfiltered. This wine is all about letting the grapes reflect the land without interference. Multi-layered, with great expression on the nose. Acidity is super fresh – this really reflects its name. By Katie Rosser
Part of our 50 Year Anniversary Focus 50 Series