Low Alcohol | No Alcohol
A growing number of consumers are choosing to drink less, or even not to drink at all, with a fifth of all adults now tee-total – a percentage that rises even higher for those in the under-24 age bracket. Dry January is now part of the nation's psyche and for a growing number of reasons our approach to alcohol is changing.

London's first mindful drinking event last summer welcomed almost 3000 people through its doors, yet many in the drinks industry have been slow to embrace what is clearly a growing trend in low, and even no, alcohol cocktails and spirits, which are slowly edging to the fore in new drinking establishments the world over. Mention the idea of an apéritif and nowadays most bars have at least a simple list of options, but as the quality and depth of flavour on offer has expanded, so too have the drinks available. Vermouth has seen a boom; long-forgotten recipes for 'small beer' are being reproduced; and the softs market has exploded with new trends such as kombucha mirroring consumers' desire for a more balanced lifestyle that focuses on wellbeing.

This niche is undoubtedly led by Seedlip, who currently have three varients in their repetoire: Garden, Grove Citrus and Spice. The first alcohol-free spirit launched in 2015 the brand now has the backing of Distill Ventures (the investment and development arm of drinks giant Diageo); an investment that in itself signifies the potential for growth of this new category. These drinks pioneers are not alone, with Pernod investing in Cedars and a number of other producers releasing alcohol-free spirits to the world having seen the phenomenal growth of Seedlip, which is now listed in bars and on cocktail lists around the world. Also this year, they hosted a world-wide 'pop-up' – No|Lo Bar – where a list of Seedlip cocktails was showcased at some of the world's top bars such as NiteCap in New York and Dandelyan in London. The Duchess works along similar lines – the alcohol-free pre-mixed gin and tonic that hails from South Africa, is targeting lovers of juniper with its flavour profile which has bold notes of juniper, citrus and a hint of sweetness.


E&C stock Seedlip's original variants – Garden 108 , Spice 94 and Grove 42. We also stock The Duchess.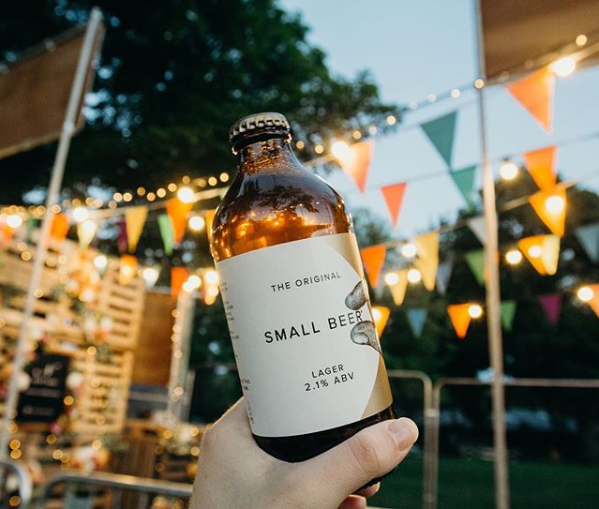 The no/low alcohol market for beer grew to £34m in 2017 – that's over 18 million litres – with BrewDog, Heineken and Guinness amongst the large number of breweries producing a liquid to target this market. Many have also reverted back to traditional brewing methods that naturally result in a lower alcohol content, rather than stripping out the alcohol in post production. Take the Small Beer Brew Co., founded by James and Felix of ex-Sipsmith fame. They researched historical beer production and found that small beer was a staple of British daily life in the 1700s, where beer brewed between 0.5-2.8% abv was safer to drink than the water! Their aim was to fill a gap in their own drinking lives – lower-abv beer that wouldn't slow you down but that still delivered flavour, so that they could continue to enjoy drinking, without getting drunk. This specialism has seen them go striding forward with the brewery itself expanding fast alongside the range on offer, but also their wider 'mindfulness' piece has been incredibly successful, with events including weekly brewery yoga sessions.

E&C stock Original Small Beer Lager and Dark Lager

In the world of cocktails, perhaps a nod to the past is needed where some of the earliest cocktails documented are not the traditional combination of spirit, sugar, water and bitters, but are in fact based on wine, apéritives and liqueurs. A number of high-profile cocktail bars now put an emphasis on their low/no alcohol offering, mixing the drinks in with their alcoholic cousins, so as not to alienate drinkers and rather focus on the flavours available to the consumer. This has seen a resurgence again in classic recipes such as shrubs, that use vinegar, fruits and fresh herbs to deliver flower in cocktails, and longer soda-style drinks utilising homemade syrups and tinctures to deliver flavour.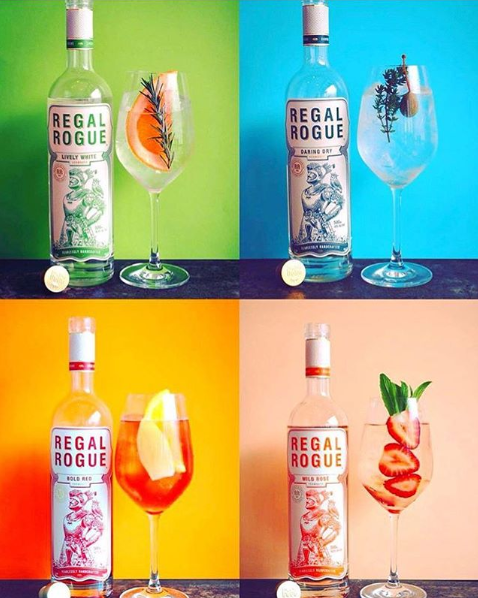 The tricky thing with reducing the alcohol and/or sugar content in cocktails, is the lack of flavour and loss of body that can occur – and this is where some much maligned drinks of old are really making headway. Vermouth is the big winner here, with modern-day vermouths using better quality wines and ingredients to create slightly softer, more rounded liquids that let the flavours of their fruits and herbs shine. Regal Rogue is a perfect example of what modern vermouth can be – the Lively White offering zesty citrus notes matched with subtle thyme fragrance; whilst the Wild Rose is great in a negroni twist – adding fresh summer notes of strawberry gum and rosella. Their approach to production is also key in driving the category – and the team behind it want to drive vermouth as a whole, not just their own brand – focusing on quality Australian wines that offer depth and texture once added to a cocktail, but with lower sugar levels than many of their counterparts, to ensure they're delivering a balanced drink. Not only do these help add substance to cocktails, but they really shine in spritz serves. Long the stronghold of Aperol, there are a number of new contenders such as Regal Rogue and Pampelle that can be used to create simple, refreshing spritzers – perfect for sunny afternoons and occasions when something lighter is required.

E&C is the sole supplier of the Regal Rogue portfolio in the UK. Explore their vermouths now.
Off the back of vermouth's success, which can be seen with the expansive vermouth lists at venues such as Temper and Charlotte Street Hotel, and Regal Rogues exclousive partnership with Virgin – other fortified products are striving for some attention. Variations on vermouth, such as Italicus, are steadily becoming bartender favourites (Rossolio is packed full of bright bergamot notes), as is Sherry. Much the shunned bottle in grandma's cupboard, Sherry is now on an upward trajectory with Sherry bars and lists appearing across Europe, largely driven by more modern styles of production and the inventiveness of modern bartenders.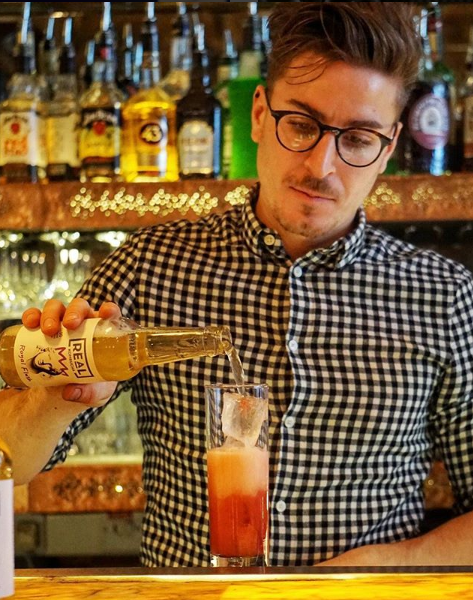 Soft drinks also deserve a mention – the market again is changing, and changing fast, not least because of the introduction of the Sugar Tax. This has led many producers to reformulate their products and make new variants that are lower in sugar, whilst still delivering the same flavours and experience as before. One big step forward into the On Trade is the commercialisation of products such as Kombucha – a fermented tea drink with restorative natural bacteria. Kombucha, it turns out, is a not just a great soft drink but also works fantastically well in cocktails, pairing with gin and vermouth in particular to create interesting twists on classics and refreshing new mixed drinks.

E&C now stock Real Kombucha

So, low or no alcohol drinks are on the up and here to stay, but not in the sugar-driven approach of old. The new pioneers are refreshing, flavour-focused and incredibly well made, allowing the creativity of bartenders to shine in mixed drinks whilst also providing quick, simple solutions for consumers looking for a lighter style of drink.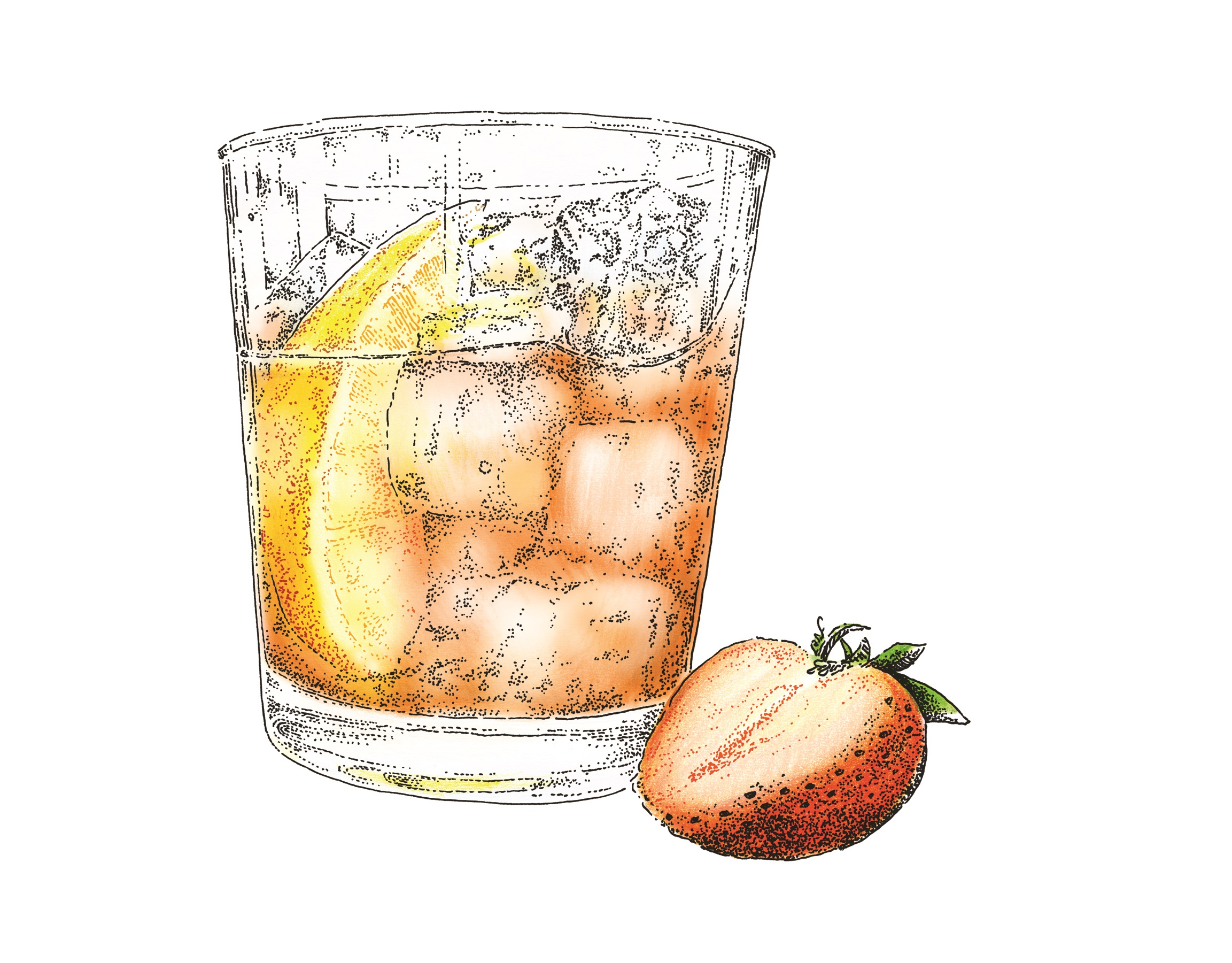 Cocktail Club
Regal Rogue works best as the base ingredient (a wine-based alternative to gin) in a 3-step serve with a mixer, seasonal fruit and herb or spice. Alternatively, it's perfect for making vermouth-led 'Reverse classic' cocktails where you use Regal Rogue as the leading ingredient, instead of the spirit, for a more rounded less punchy classic cocktail. This summer, you'll find us sipping on the gorgeous Wild Rosé 3-Step Aperitif: 50ml Regal Rogue Wild Rosé, Fever-Tree Sicilian Lemonade or bitter lemon, a lemon wedge and strawberry, served over ice in a tumbler.