Spotlight on: Small Beer Co.
Although a growing trend in this modern age with the health-conscious and tee-totallers, small beer has its origins in the working class of the 17th century, including children!
Before the 19th century, poor sanitation meant that drinking water had the potential to cause illness and make people sick. Fermented beverages, however, were safer to drink. Around this time in the Middle Ages, the small beer was typically brewed at less than 1% abv. So, children drinking beer, and labourers drinking more than ten pints a day, was commonplace.
With the introduction of clean and safe drinking water, small beer fell out of fashion. It stayed off the radar for a long time, but a recent explosion in the popularity of low/no alcohol drinks has brought it back to the scene.
Felix and James are the duo behind Small Beer Brew Co, the world's first dedicated small beer brewery. Nestled amongst the cultural surroundings of South Bermondsey, the brewing space doubles as a hub for the local community, regularly hosting live music sessions, art exhibitions and local events.
How did you meet?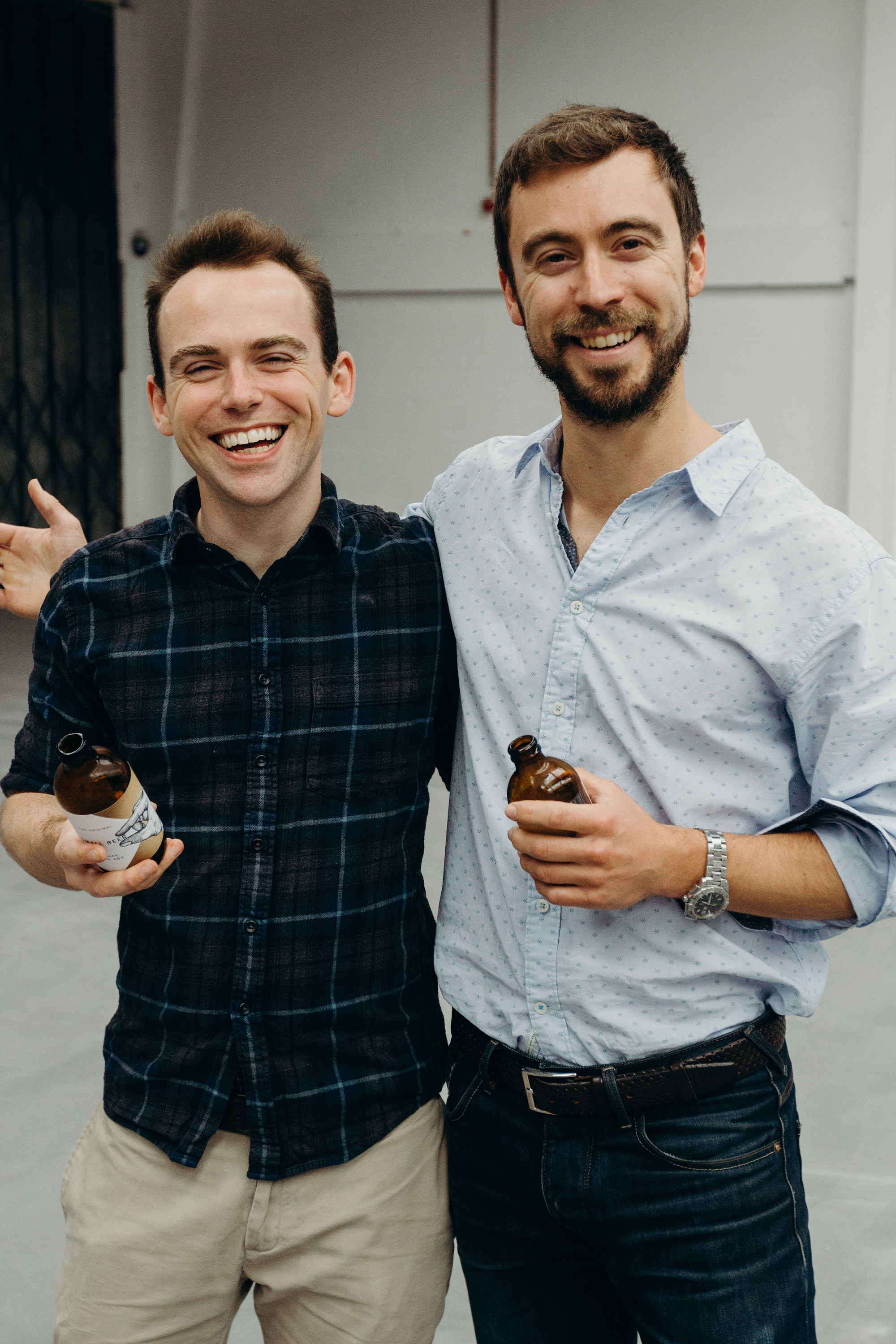 We met at Sipsmith. Felix had been working at Fuller's and came in to run the Ops side of the business, I was heading up the on trade sales. We worked there together for two and a half years. During that time, we frequently found ourselves scanning the pump clips over a social lunch or midweek evening beer, looking for something that would allow us to have all of the enjoyment, but without the unproductive afternoon or cloudy head the following morning. It just didn't exist!
Did you expect Small Beer Co. to grow as it has done?
From shipping our first cases to the Savoy Hotel and Three Sheets in 2017 it has been a whirlwind, with many people coming to us saying 'this is exactly what I have been looking for'. We do a huge amount in the lunchtime space, as small beer provides our customers with more revenue generating opportunities. Since then, so many different occasions have presented themselves - times when people want to enjoy great beer, but still be on their A game.
The fact that we have reworked the entire brewing process to specialise in lower ABV, source only the finest ingredients and importantly don't remove the alcohol or add unnecessary additions, I think has really resonated with people. Our beers are simply made up of great ingredients brewed to strength!
You are very environmentally conscious in your production, has that always been a passion of yours?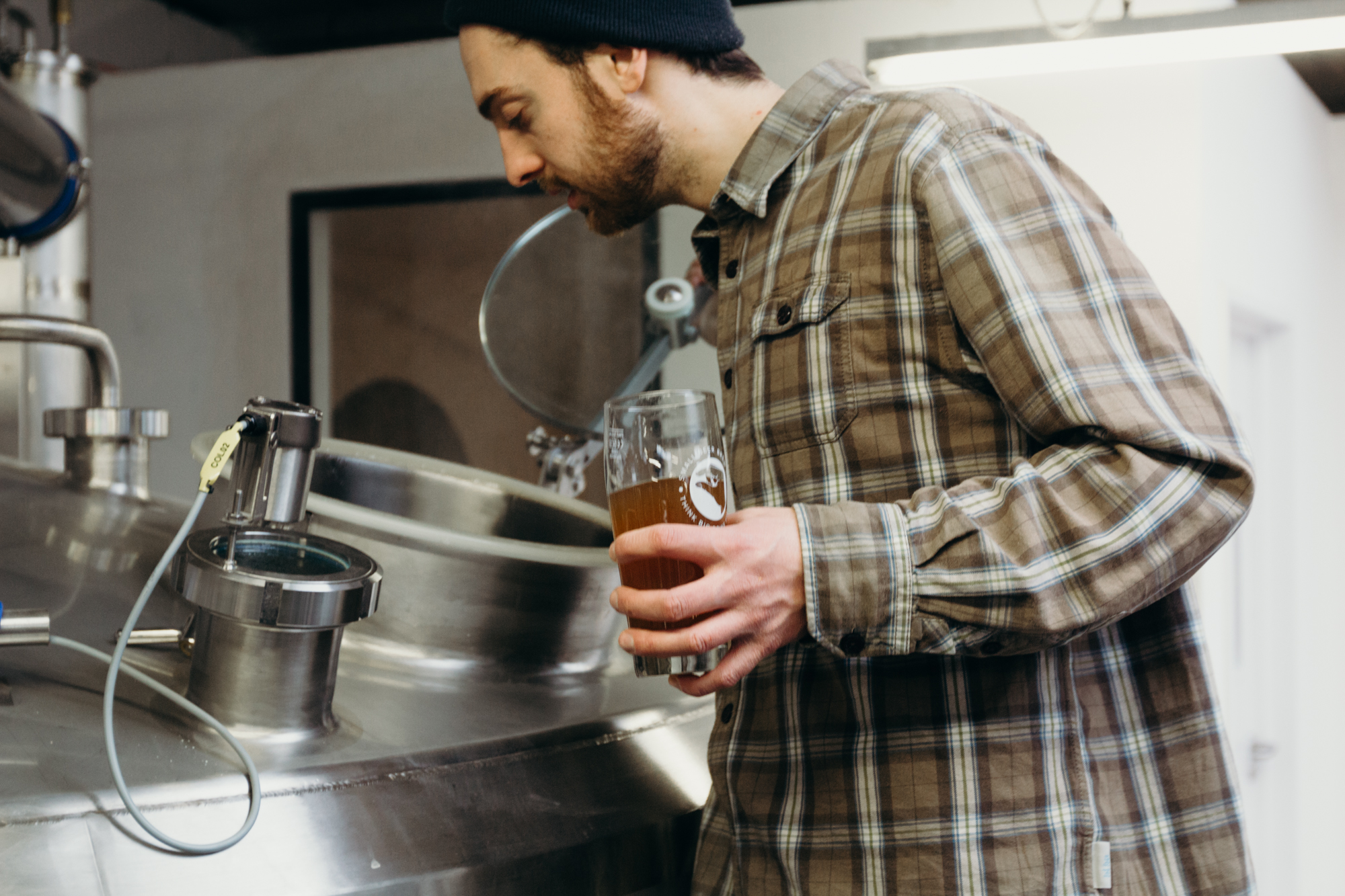 It's a passion for both Felix and I. People have asked me; well why wouldn't you be? We've seen how resource intensive the industry can be, and changing the way you operate further down the line can be tricky. We knew we wanted it baked into our business from the very start, and it's a culture that runs through our team. We run the country's only entirely dry floor brewery which has contributed dramatically to our reduction in water usage - from an industry standard of 8-10 pints per pint of beer brewed down to just 1.5 pints. Our brewery is run off wind, water and solar power, and everything from our labels to boxes and business cards is 100% recycled. That for us is just the beginning: our goal is to eventually become a zero waste brewery.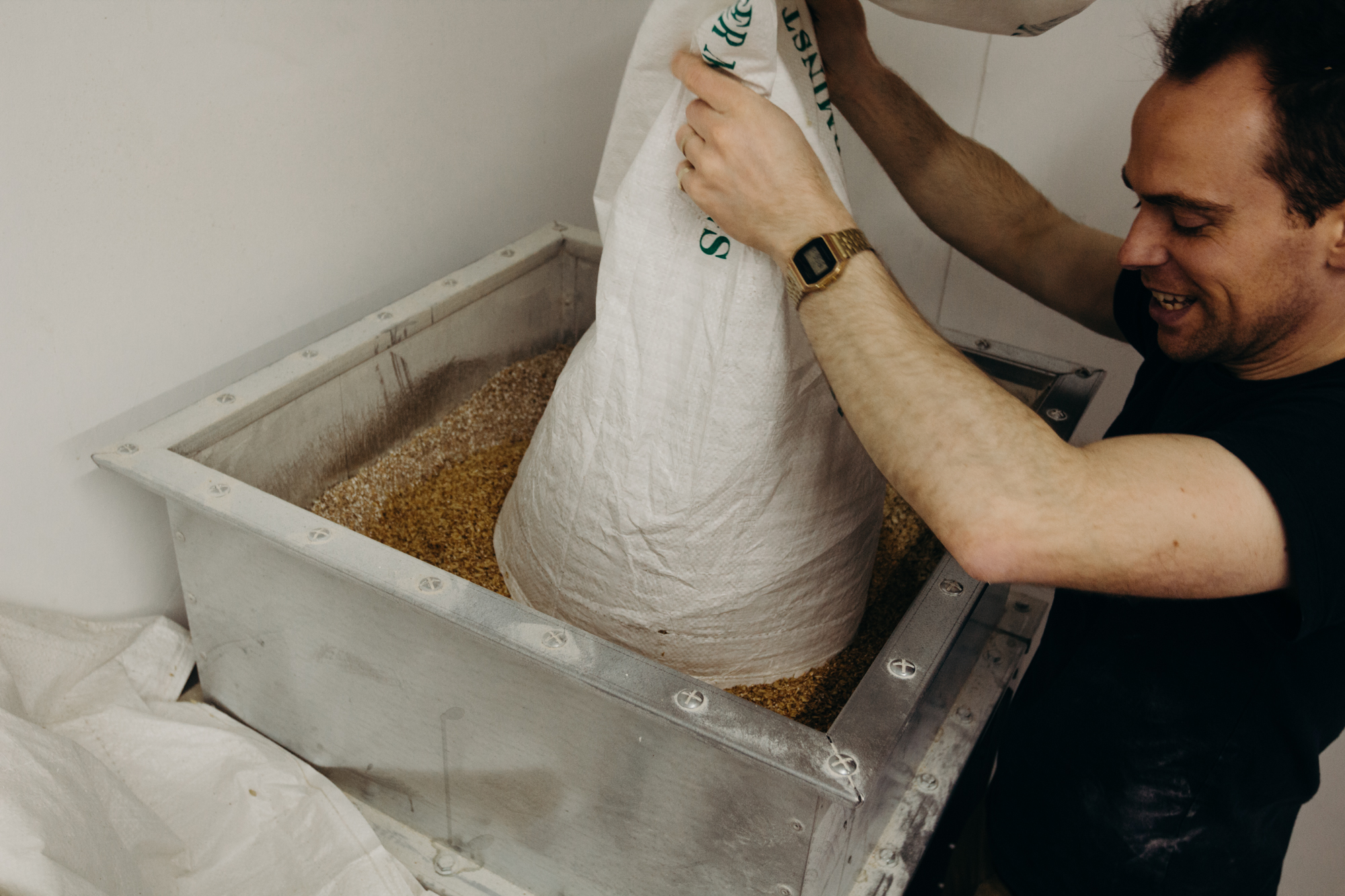 You say you operate a 'dry floor' policy, what does that actually mean?
We have no drainage in our floors, and therefore don't hose all of the spent grain around our floors into the water system. The removal of grain from the mash tun is done by using a clever design set up of Felix's, and the remainder by hand. By not covering our floors in water we also maintain a very hygienic environment (which is so important for beer), significantly reducing the risk of mould. Once our grain has been removed from the mash tun, it is collected by a Sussex-based farmer and goes to feed his cattle. It completes the ingredient's life-cycle.
What is the best thing that has come out of this venture for you?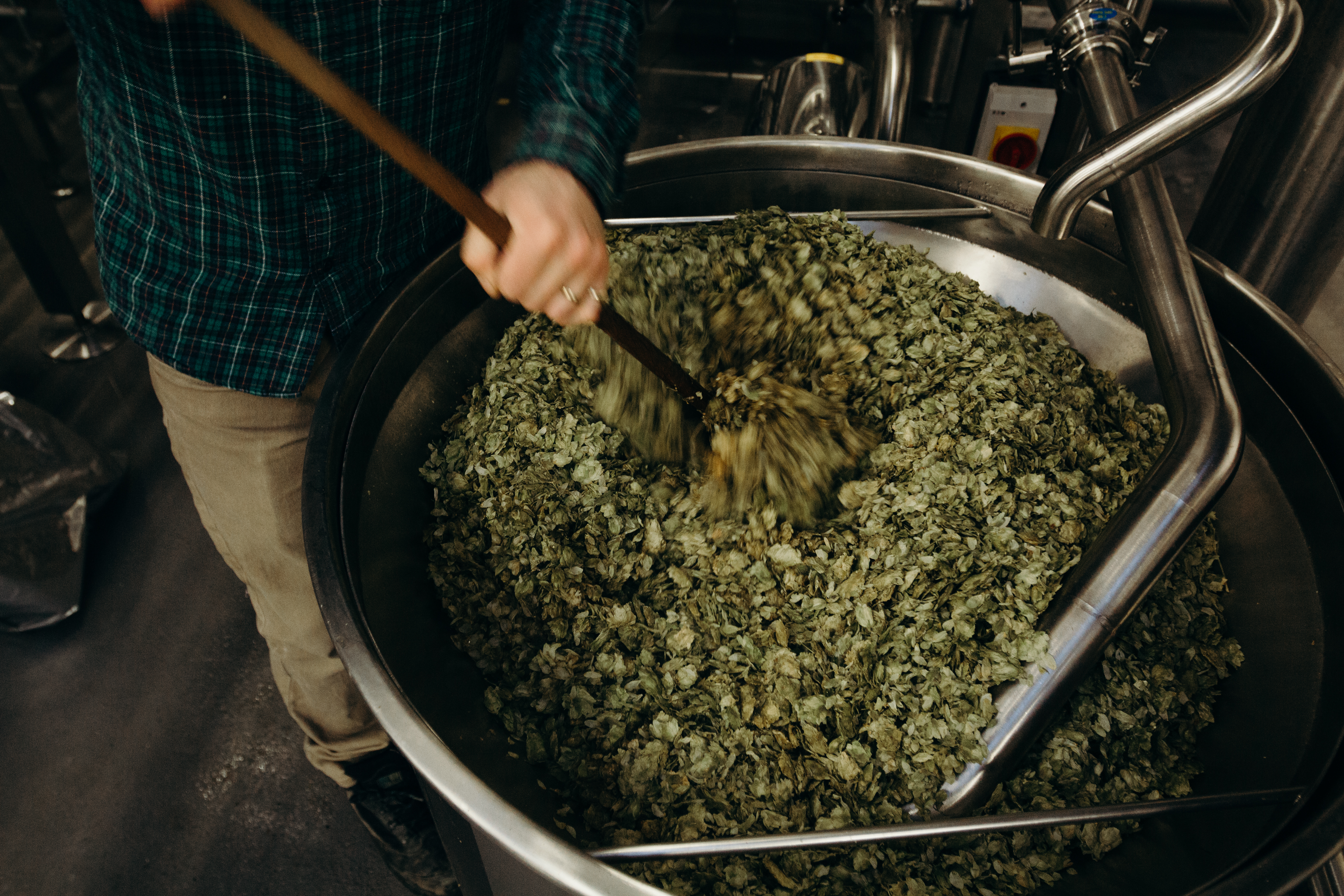 It's not just a learning a day, but a challenge and subsequent learning every minute. However, we have an amazing team and we're all on the journey together. We're very close and everyone puts in huge shifts to ensure we overcome those challenges together. There's a great energy and atmosphere in the Small Beer brewery.
What has been the most challenging moment of your brewing career?
We've definitely faced some challenges, particularly around production - beer that is far too fizzy, so when you pour it you get half a glass of beer & half a glass of foam, I've definitely had that happen in a few bars! We pride ourselves on world-class quality and taste, so that's always tricky to see.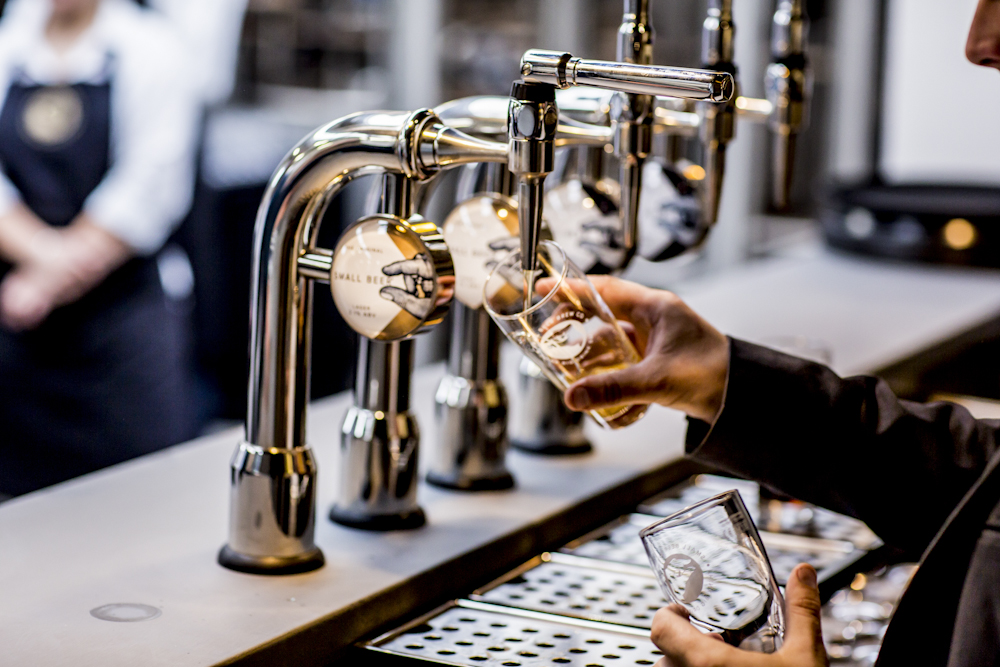 Those were the early days though nd we've adapted, getting that firmly under control now. We're pretty tough on ourselves when it comes to quality, and it's a steep learning curve when you're looking at pioneering an entirely new category and way of producing beer. Our focus throughout the brew is on flavour maximisation over alcohol creation - at the start there were inevitably challenges. We're hugely grateful to all of those who embraced the innovation and were able to laugh about it when there was a bottle that proved more challenging to pour ;-).
Flavour has always been at the very forefront for us, and with the carbonation challenge being overcome, the beers are truly spectacular!
What's next for Small Beer Co?
We have a new release coming down the line; we think it is going to be the beer of the Summer... a real game-changer! It's a stunning liquid.