Sauvignon Blanc Day
It's International Sauvignon Blanc Day, so to celebrate, we've picked out the top expressions of this unique, exuberant and intense green-skinned grape in our portfolio.
Sauvignon Blanc is one of the most widely planted wine grapes in the world, and because of this it has a wide range of styles and flavours. The name is derived from the French 'wild' (sauvage) and 'white' (blanc), which is not surprising considering Sauvignon Blanc originated in Bordeaux. These days, however, the grape is championed in New Zealand, a country which owes much of its wine reputation to the varietal. Here, it is a pungently herbaceous style, heady with the tropical fruit smells of a cool, prolonged fermentation, that has amassed a cult following. Of course, the extremely popular variety makes crisp, aromatic wines the world over – in France, its stronghold is the upper Loire, while in the New World, Chile and South Africa are crafting their own unique interpretations.
The New Zealand Quartet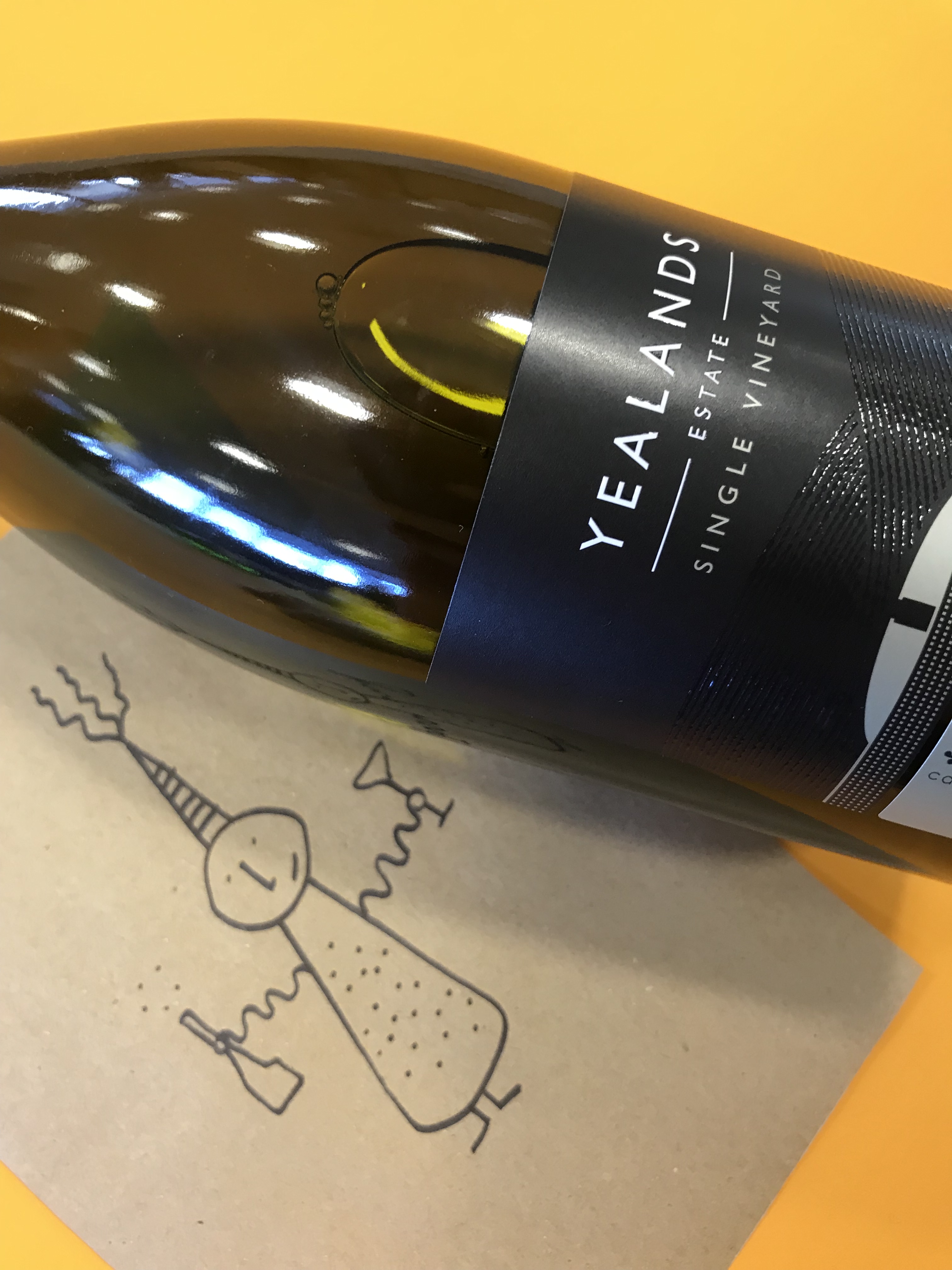 Yealands Estate Sauvignon Blanc (Z0326117)
With lashings of passion fruit, this is the Pornstar Martini of the Sauvignon Blanc line up. The grapes for this wine are picked from two parcels of fruit from Yealands' Seaview Vineyard, where Sauvignon Blanc vines are grown on New Zealand's most coastal vineyard. The vineyard is exposed to some of the toughest growing conditions in Marlborough: high sunshine and wind, cool nights and low rainfall which produces a smaller, thicker-skinned berry with intense fruit flavours. This wine is a blend of fruit from two different blocks on the property – one warmer, sheltered inland block and a coastal block. The wine brings together in harmony the diverse spectrums of the blocks; the warmer site contributing the expressive aromatics and the cooler site giving the mineral backbone and length.
The occasion: This wine is a true crowd-pleaser, and will find fans wherever it goes. Take a bottle to your next party, and you'll be laughing.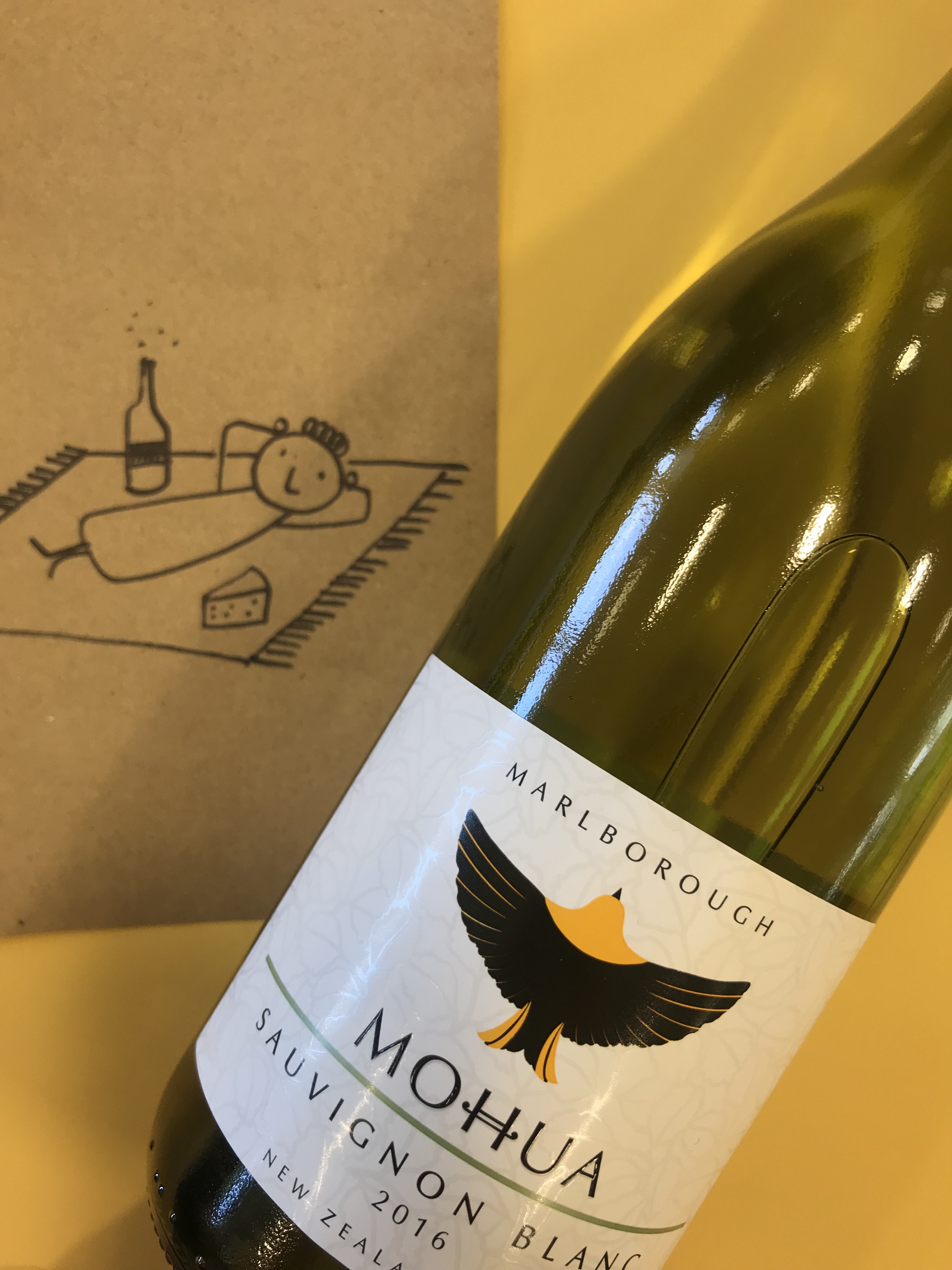 Mohua Sauvignon Blanc, Peregrine Wines (B3920116)
This is an exuberant little number, just like the bird it's named after. An elegant expression of the world-renowned Marlborough Sauvignon Blanc, its grapes are sourced from three premier Wairau Valley sub-regions, bringing distinct and consistent characteristic to every vintage. This is everything you'd want from a Sauvignon Blanc: passion fruit, mango and fresh cut lime aromas combine with fresh picked summer herbs and citrus notes.
The occasion: Grab a rug, pick up some cheese, pack the basket, and bring this delightful wine along for a lazy weekend picnic.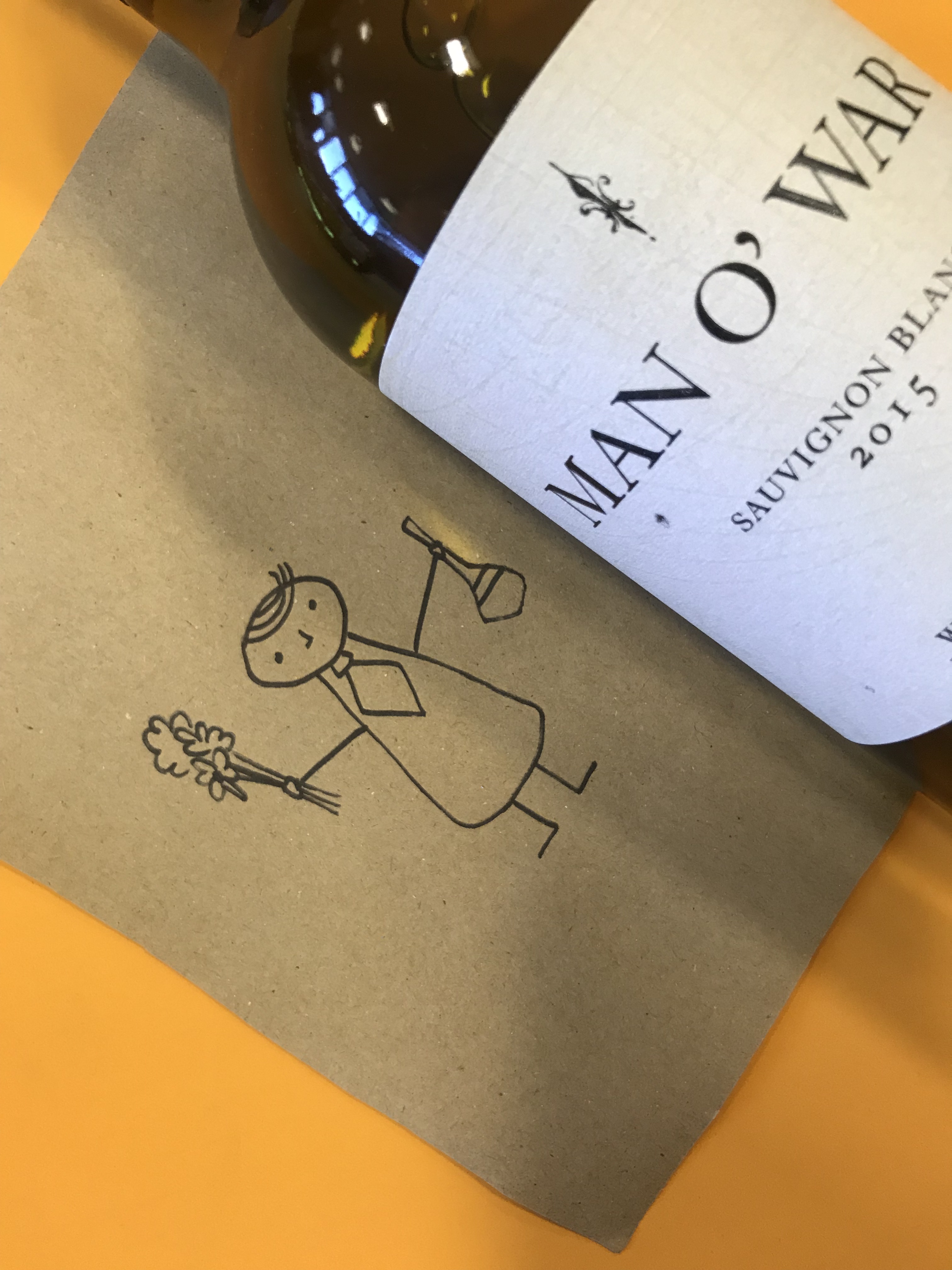 Man O' War Estate Sauvignon Blanc (B4736115)
Clinging to the rolling hills and cliffs of New Zealand's Waiheke Island, each and every Man O' War vine is carefully tended and harvested by hand. Fusing classic Old World techniques with innovative New World ideas, this wine is an exuberant expression of some of the classic New Zealand grassy herbaceous styles; fresh herbs, green capsicum, nettles and gooseberry on the nose, with some of the riper tropical fruits expressed on the palate. It conveys the volcanic influence in the soil through its minerality and elevated acidity, which is well balanced with texture from the barrel influence and ripe fruit tannins extracted from the skins in the cloudy ferments.
The occasion: Impress the in-laws with the Kiwis' finest take on a white Bordeaux-style Sauvignon Blanc.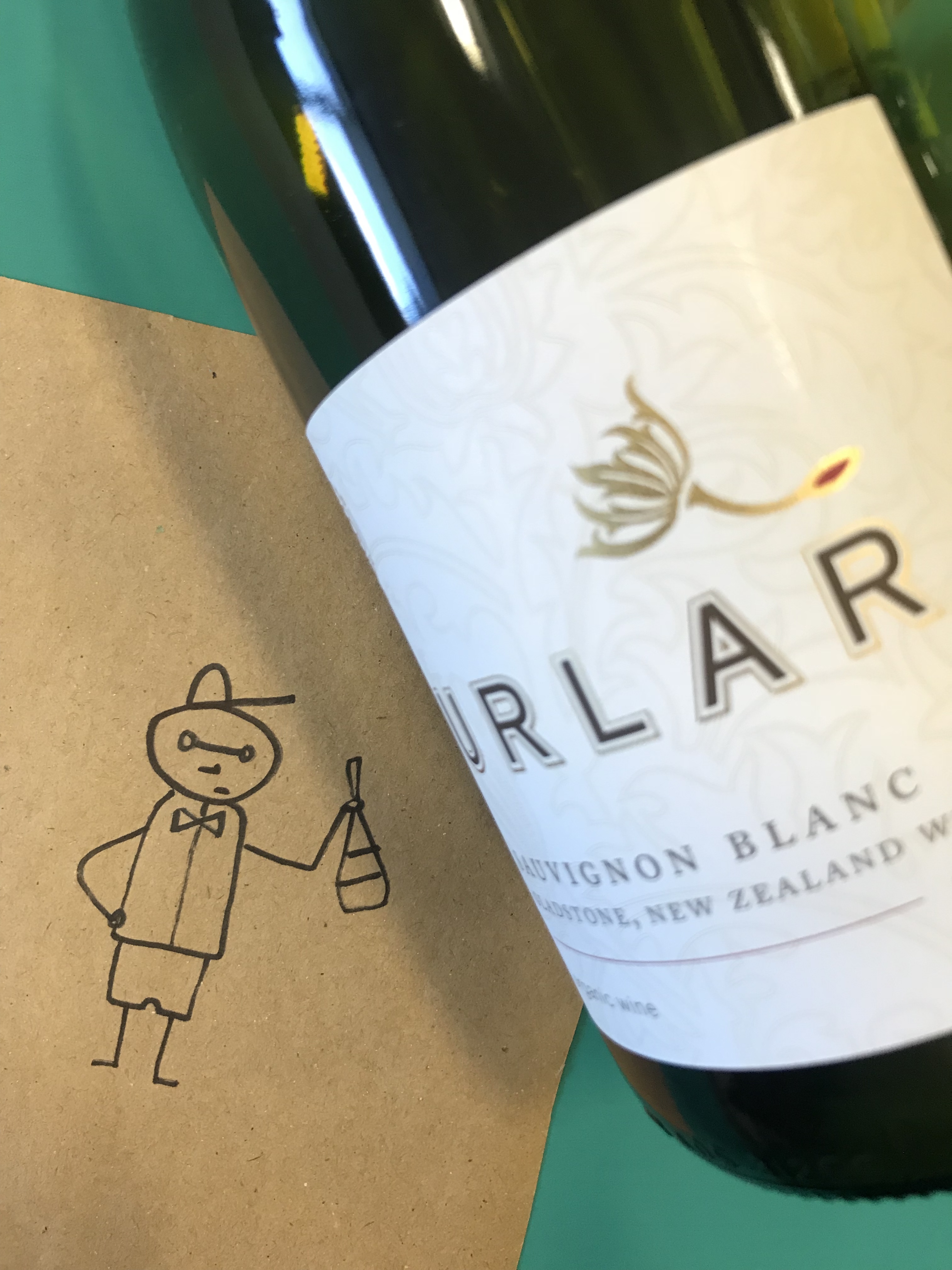 Urlar Organic Sauvignon Blanc (65306116)
This distinctive New Zealand Sauvignon Blanc has everything you want in bags – and is incredibly pretty to boot. Proudly family-owned, Urlar Estate produces outstanding single vineyard wines using organic and biodynamic principles. Urlar is a Gaelic word that means 'The Earth,' and in their wines the team is committed to bringing an abundance of life back to the ancient soils so we can discover the purity of flavour inherent in the land. This wine packs a punch with zesty gooseberry, pepper and lime flavours, with just a hint of passion fruit.
The occasion: Drink this with the hipster in your life.

The contenders

Domaine Laporte Sancerre Blanc Les Grandmontains (E7670116)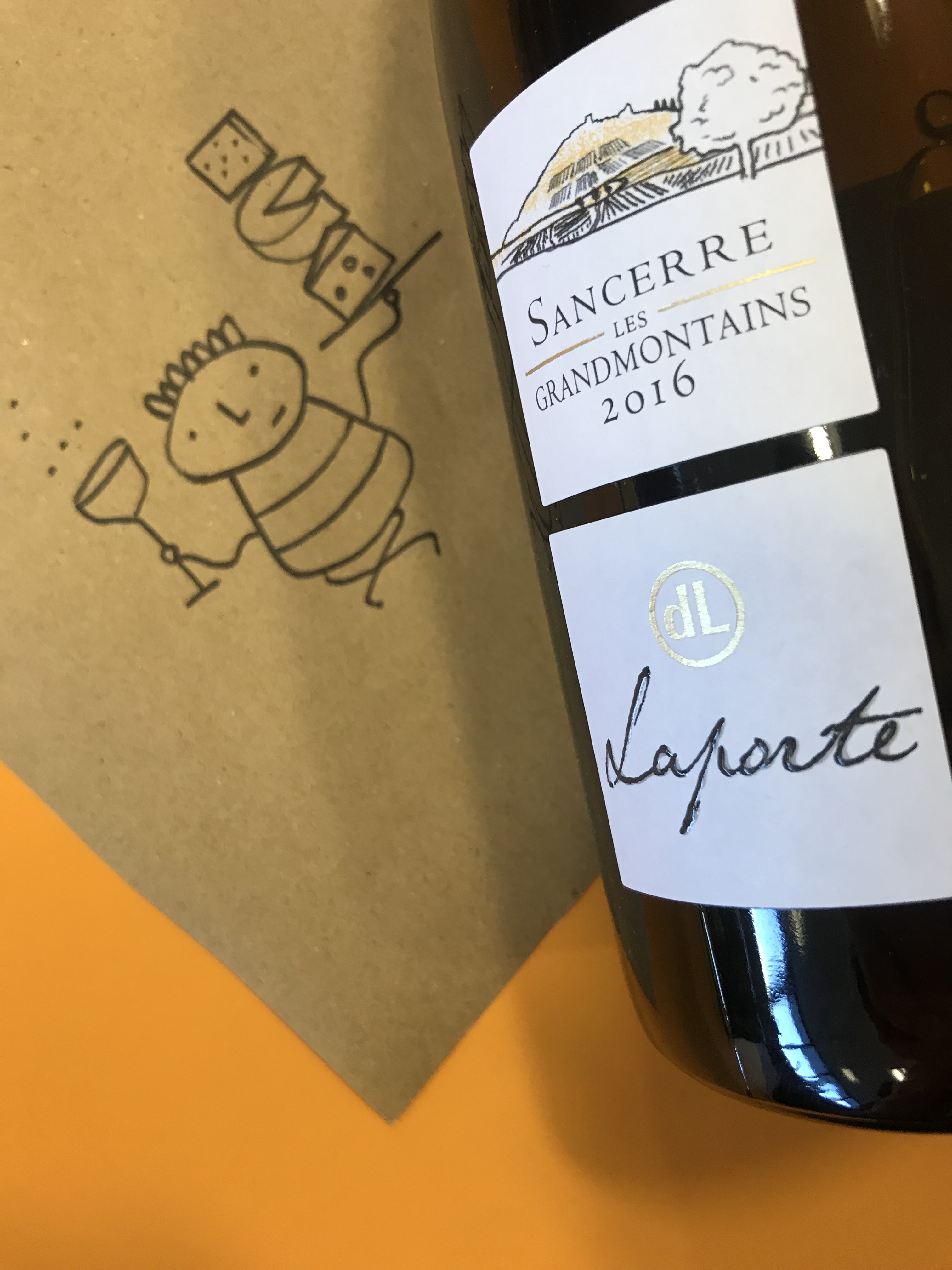 New to the portfolio this year is a suite of svelte, saline Sancerres from Domaine Laporte, one of the most highly-respected estates in the Loire Valley. Les Grandmontains is characterised by delicate aromas of ripe fruit, fine, tight acidity and remarkable balance. A pleasantly surprising earthy edge gives the Sauvignon Blanc a funky character, which is lifted by the freshness and crisp texture. In the mouth the wine has a round, velvety and silky structure and a long, elegant finish.
The occasion: This is not just any wine for any goat's cheese. Laporte's Sancerre is perfect poised to be enjoyed with a wheel of Crottin de Chavignol, the most celebrated goat's cheese from the Loire Valley.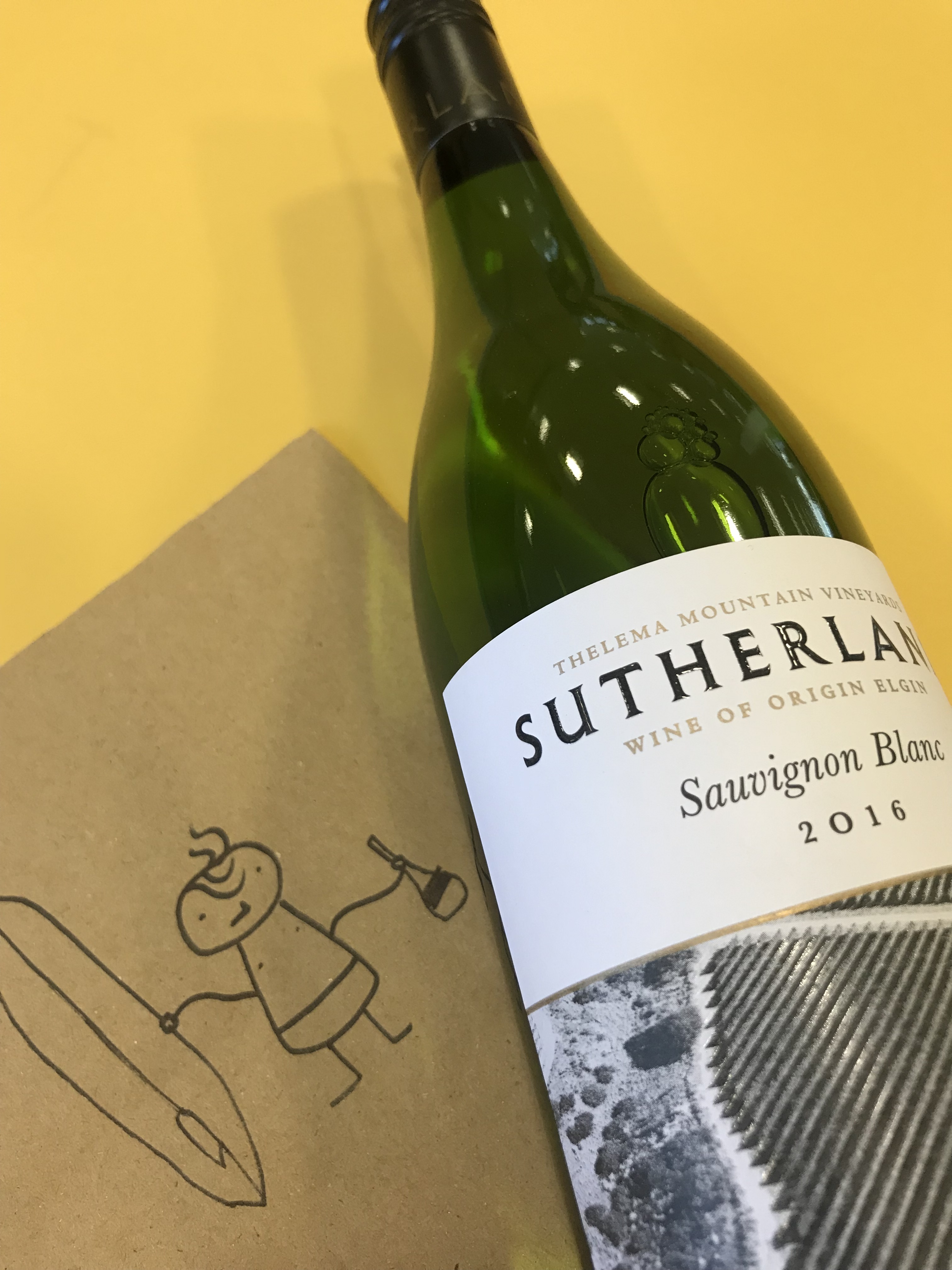 Thelema Sutherland Sauvignon Blanc (52216116)
Our relationship with Thelema is rooted in history, stretching way back to the early days of Enotria. Over the years we've developed a special affinity for their wines which are crafted in line with a philosophy of benign neglect, including minimal fining and filtration. Thelema's cool climate Elgin vineyards are the perfect home for this classic Loire grape variety. The wine is light gold in colour with youthful flashes of lime green, while the nose has aromas of bell peppers and fresh crushed herbs. On the palate the wine is dry with a mouth-watering streak of minerals, with a layer of grassy gooseberry flavours that merge sublimely with a limey, crisp finish. Elegant and lengthy, this wine offers some lovely drinking at a very reasonable price.
The occasion: Embrace South Africa's beach-savvy lifestyle with this bright Sauvignon Blanc – the perfect surfer fuel, and ideal for a day at the beach.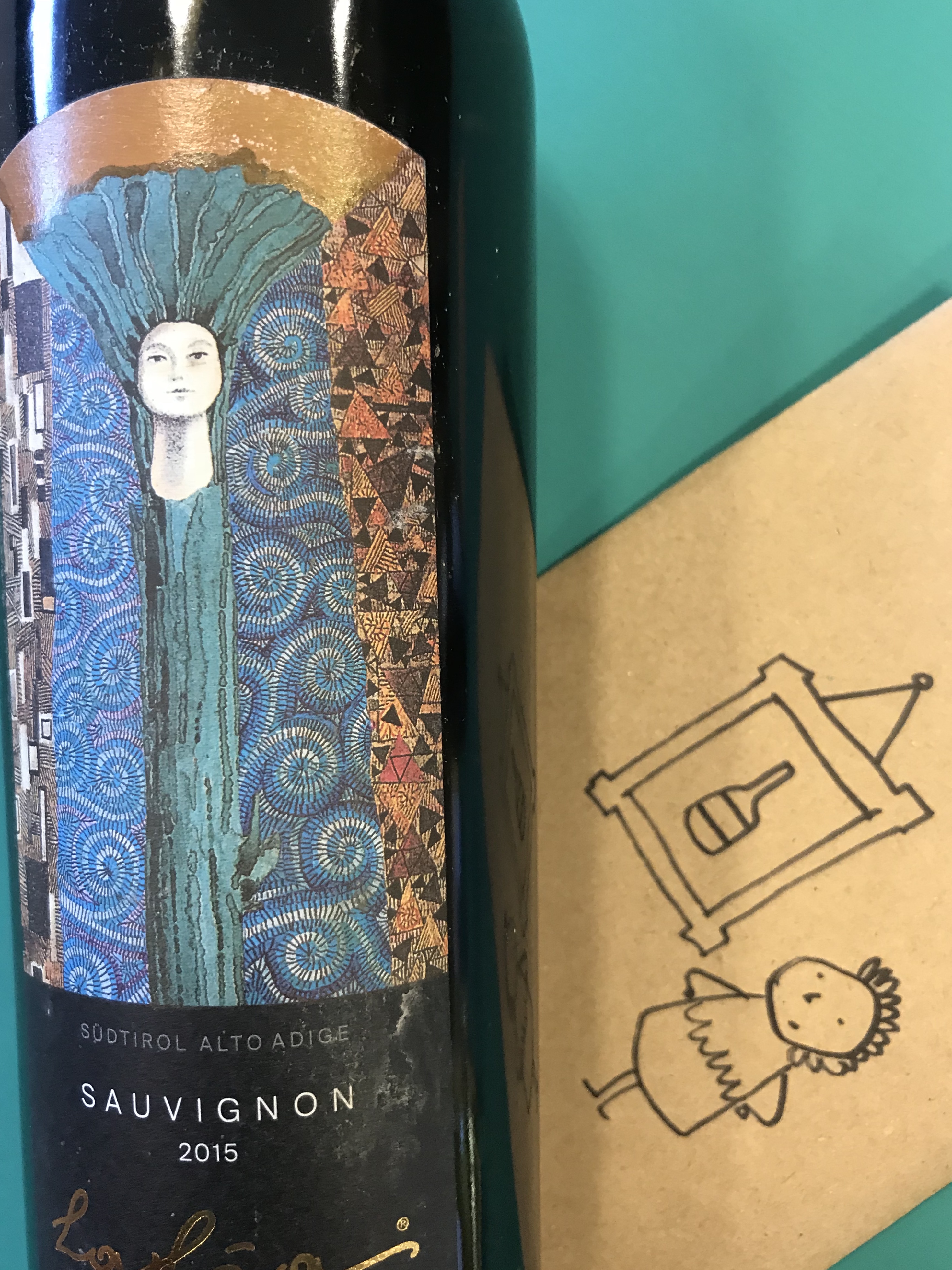 Colterenzio Sauvignon Blanc La Foa (35366115)
The hamlet of Schreckbichl (Colterenzio in Italian) is situated amid cool, vine-covered rolling hills to the south of Bolzano. Sourced exclusively from the single estate 'La Foa,' near Girlan, this exceptional wine is reminiscent of a fine white Bordeaux from Pessac-Léognan. Delicate yet complex scents of pink grapefruit, elderflower and honeydew melon lead to a palate that is at once crisp, fresh and satisfyingly creamy in texture. Beautifully refined, lingering finish.
The occasion: Art lovers rejoice. Delicate and complex, the wine is adorned with an elegant label, rich in colour and texture. Once the wine has been polished off, the bottle will make a fantastic addition to any budding art collector's gallery.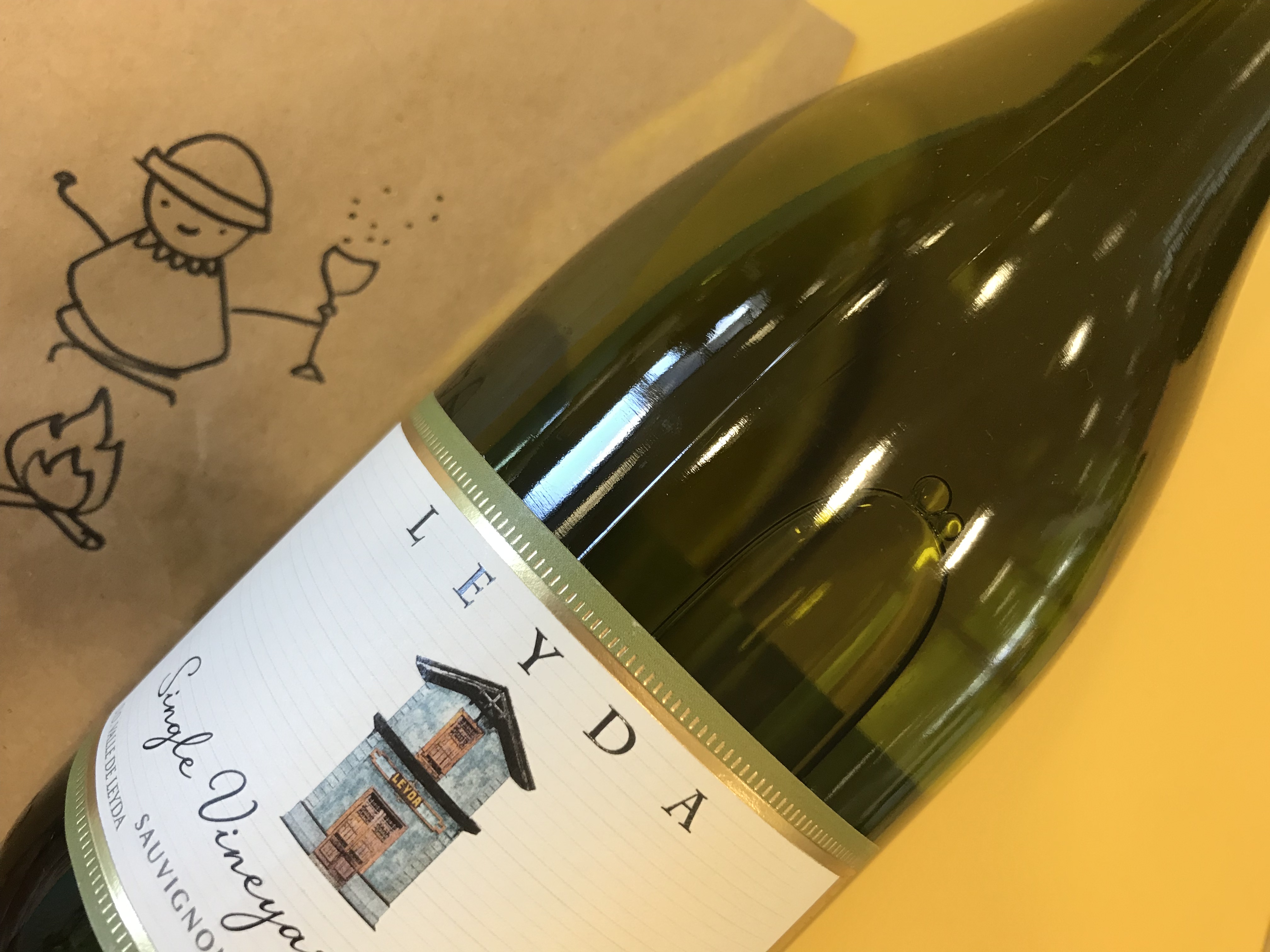 Viña Leyda La Garuma Sauvignon Blanc (68576116)
Casablanca Valley might represent Chile's first intrepid steps into cool-climate production, but it's Leyda that took a series of determined, confident strides. Just 14km from the vast Pacific Ocean, the Sauvignon Blanc here expresses a crispness, minerality and fine-boned structure not found elsewhere in Chile's viticultural paradise. Benefitting from sea breezes and limestone and granite soil, La Garuma oozes class and style, and is sharp, citric and herbal, with a saline finish and marked acidity. On the nose, ripe gooseberry and grapefruit combine with fresh green lime and hints of green peppers, pea shoots and asparagus.
The occasion: This Chilean take on the wild white is your answer to Summer sundowners around the campfire.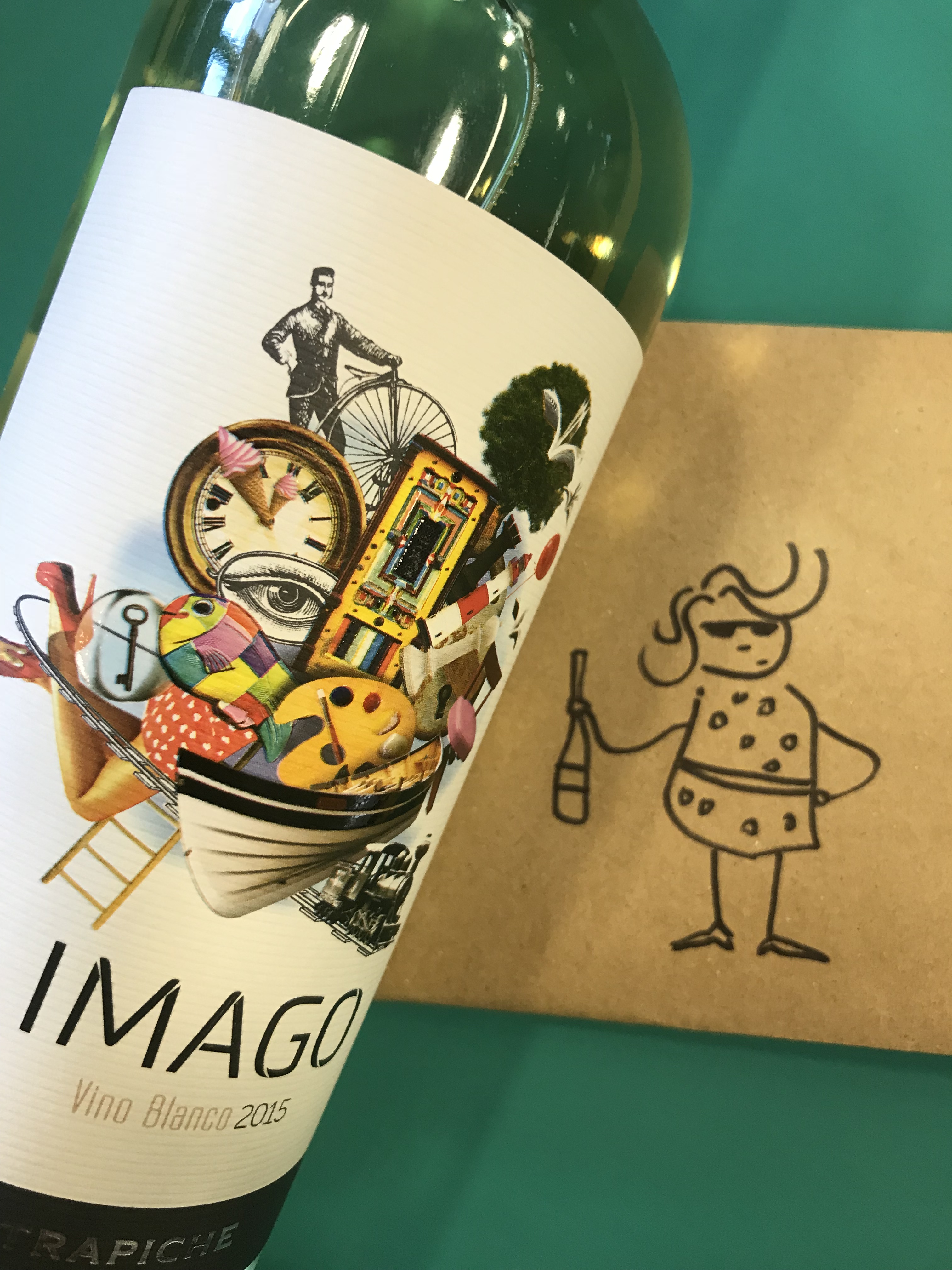 Trapiche Imago Blanco (B3996115)
Greenish, yellow in colour, this Argentinian Sauvignon Blanc delivers aromas of fresh herbs and citrus notes, highlighting the pink grapefruit and the lemon peel. The palate has good acidity, with an unctuousness and persistent finish. Trapiche Head Chef, Lucas Bustos, recommends pairing it with seafood, fish and soft cheeses.
The occasion: Fashionistas have a penchant for this particular expression, with its eye-catching label popping with vibrant colour.