Focus 50: Trip 31, Ixsir (Lebanon)
To mark Enotria&Coe's 50th anniversary this year, we're shining a light on 50 outstanding producers who have been instrumental to our company history. As part of our celebrations, members of the E&C team took a trip to Bezbina to experience the world of Focus 50 producer Ixsir first hand – here, they share their highlights.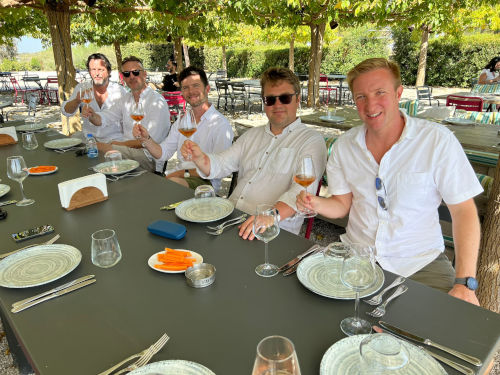 Following a whistlestop tour of northern Greece, the intrepid Enotria team dropped in Beirut, Lebanon, at 2am. A handful of hastily purchased US dollars in hand and little understanding of what awaited us, this was an astonishing culture shock in a country beset by economic turmoil. Our taxi driver quietly informed us that there was only electricity for 2 hours a day, running water twice a week, and that we should neither use ATM machines nor pay for anything by card. We were truly in the hands and at the mercy of our fantastic hosts, Astir and Jad. After a brief sleep at the hotel we were whisked off to the beautiful Ixsir winery, about an hour north of Beirut. A tour of the stunning cellars was topped off by a tasting of the Altitude range, the Grande Reserves, and finally El Ixsir. The Ixsir team were keen to demonstrate the affects of vintage variations on their top wines which was both notable and exciting, whilst the entry level Altitude wines really impressed the quality of winemaking, and character of the region.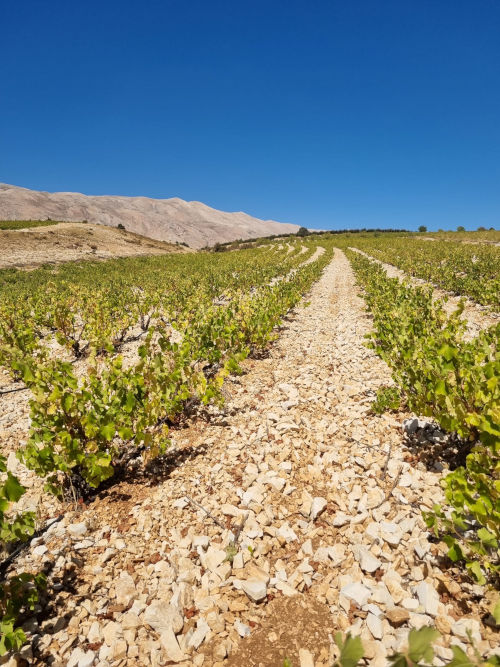 Keen to show us the vineyards and culture that make Lebanon and Ixsir so exciting, the following day we set off for the Bekaa valley. It was a long 4 hour drive, and with roadside refreshment options lessening we were faced with one option in the fridges, a 10% abv lager branded Buzz, which left us wishing there was a lower abv option available; a Buzz Light Beer, if you will. As we wound through the mountains north of Beirut the stunning valley opened up before us, and with war-torn Syria on the horizon, this was truly exciting. We visited 4 different beautiful and unique vineyard plots, with short delays and a lack of access to money leaving a hungry Enotria team foraging for almonds on the vineyard soil and munching Cabernet grapes for nourishment.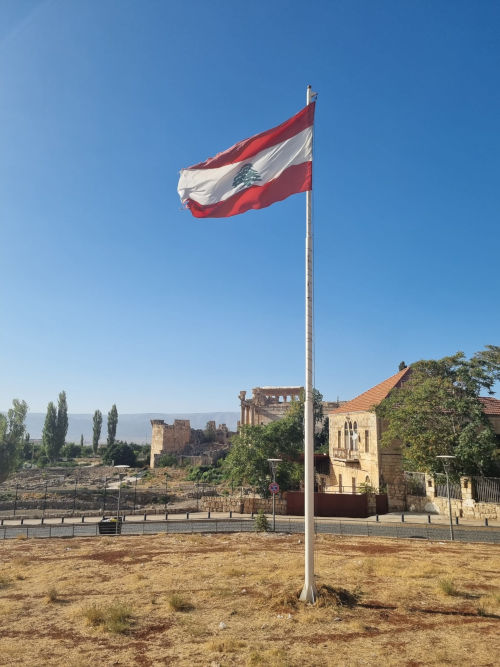 As we headed further across the plains of the Bekaa, we entered Hezbollah territory and onto the town of Baalbek and were placed under the wonderful care of Ali Husseini, a distinguished and leading member of the community, a direct descendant of the Prophet, and owner of the Palmeyra Hotel (notable guests include Kaiser Willhelm 11, Laurence of Arabia, and General Charles de Gaulle).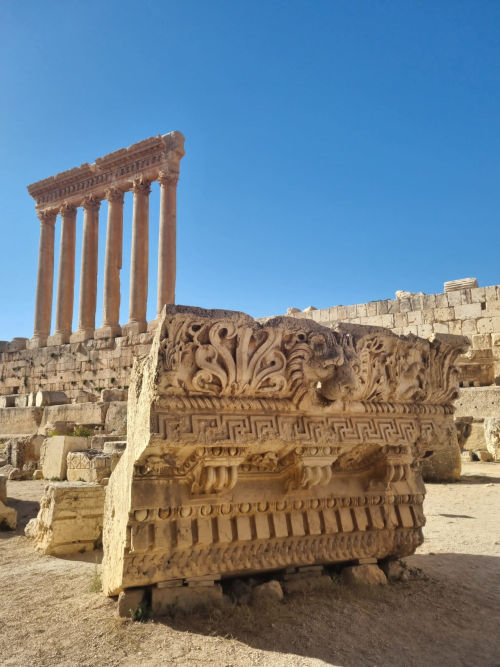 We set off to view the astonishing and towering Baalbek ruins, the Temples of Jupiter and Bacchus being the largest and best kept Roman temples in the world respectively; a fact our fabulous guide had to repeat twice as he spoke over the sound of gunfire from a neighbouring wedding party.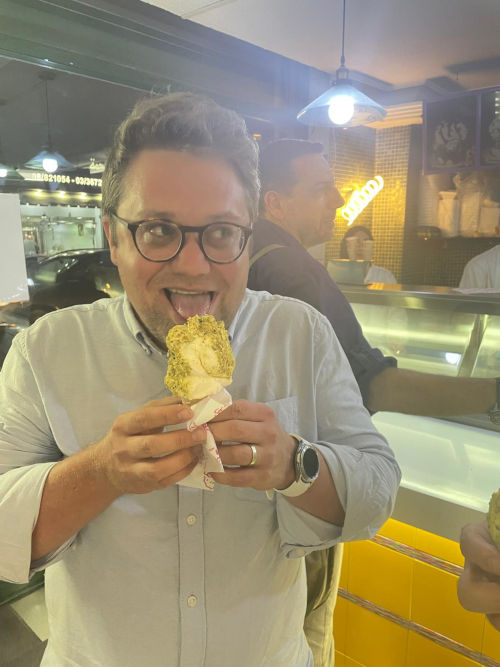 As the first guests to visit the region since 2019, a restaurant was opened specially to cater for us; it was such an honour to receive such gracious and kind hospitality. A quick stop on the way back for some mastic ice cream and we were back to the cosy familiarity of Beirut. An extraordinary experience and true immersion in Lebanese culture, history, food and wine. We can't wait to share our passion with our customers!
The team's top 3 wines
| | | | |
| --- | --- | --- | --- |
| 1 | | Ixsir Altitudes Rose | This is actually the lighter version of the Grande Reserve Rose which we stock. But in the heat, sitting on their outdoor terrace this wine was a delight. This is a pale blend of Cinsaut, Syrah and Caladoc (a crossing of Grenache and Malbec) made in a Provence style. Full of juicy red berries and soft floral notes, this wine is so drinkable and paired perfectly with a variety of mezze starters. We blasted through several bottles very quickly. |
| 2 | | Ixsir Grande Reserve Red | A blend of Cabernet Sauvignon and Syrah aged for 12 months in barrel. This wine is always back released after further ageing in bottle and we're currently on the 2015 vintage. It's concentrated and packed with dark berries and spiced black plums but with very well integrated tannins. The fruit flavour is just starting to turn to the dried fruit side and I think it's drinking really well right now. A perfect partner for richer stews and meat dishes. |
| 3 | | El Ixsir | A blend of Syah, Cabernet Sauvignon and Merlot, this is the winery's top red wine and we were lucky enough to try two vintages side by side. The newer 2016 was my pick, slightly closed right now but it was clear to see the ageing potential. Very complex already with a wide variety of fruit flavours, savoury notes and spices. This is a wine to keep an eye on as it will continue to develop into an outstanding glass. To be paired with the richest of meat dishes. |
Part of our 50 Year Anniversary Focus 50 Series