Evolving Varietals: A piece of drinks history with Sauska
As we celebrate Enotria&Coe's 50th anniversary in 2022, we want to reflect on how the wine world has changed. Even as Enotria&Coe grew and evolved, the industry we operate in was also undergoing radical changes. In this blog post, we will be exploring how the fall of Communism in 1989 allowed high-potential land in Hungary to be rededicated to vines.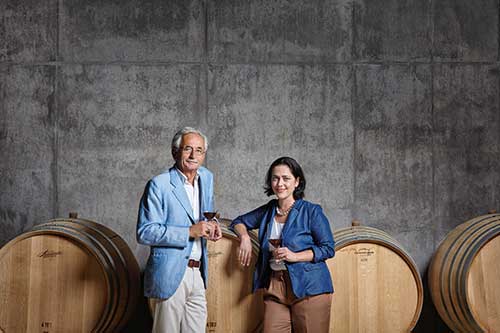 Christian and Andrea Sauska founded their Tokaji-based winery almost 20 years ago, where they make both sweet and dry wines. In 2008, they opened a second winery in Villány, in the south of Hungary on the Croatian border. This second winery has carved out a reputation for its reds, from Bordeaux-blends to indigenous varietals.
Here, Andrea Sauska reflects on some of the turning points in Hungary's history that enabled made it possible for us to enjoy these wines today.
Casting our minds back to 1972, the year when Remo Nardone started Enotria Winecellars in London, where were Christian and I? Well, I was just 1 year old and living in Budapest. My parents worked in the restaurant industry, which under Communism was much less vibrant than it is today. Back then, Hungarian wines were produced in bulk and exported across the Eastern bloc. Quality or a distinctive character were not objectives, and under these challenging circumstances, many generations of talented winemakers remained invisible and unable to express their potential working for enormous state-owned companies. Wines were forgettable and of unreliable quality.
On the other hand, in the early 1970s, Christian was living in the United States as a young Hungarian immigrant. He worked in a factory by day and studied at university by night. As soon as he had some savings, he started to buy half bottles of French and Italian wines as he read fervently about what seemed like a distant and mystical world of fine wines.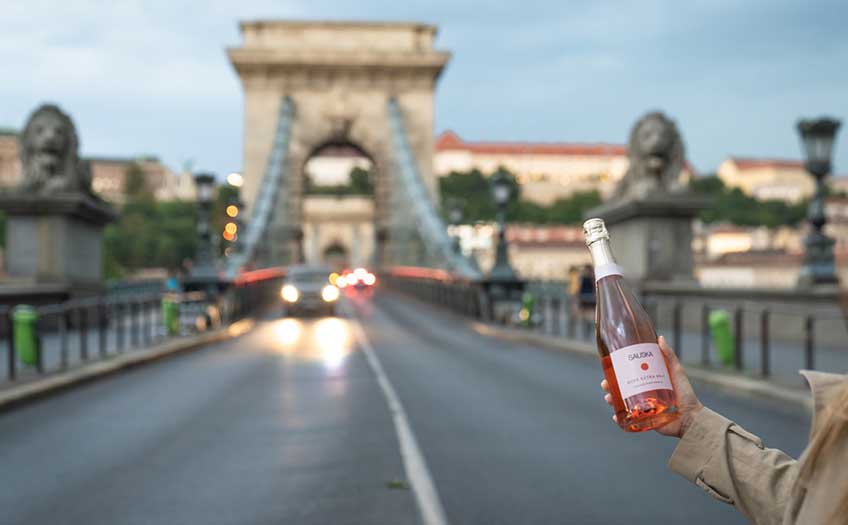 Christian and I met in Budapest in 1997. As wine enthusiasts, we started discovering their home country's wine regions together. Nine years after the Berlin Wall fell, Hungary was a free country with a rapidly developing market economy and plenty of opportunities opening up for those who were ready to seize them. Against this background, when we decided to get married, the idea of co-founding a small winery in Tokaj was almost part and parcel of our new life together. Besides the iconic Aszú wines that are traditional in the region, we soon started to produce dry white wines followed by sparkling wines in 2010. Around the same time, we opened a second winery in Villány, south-western Hungary, near the village where Christian was born. Although the region and the wines we produce there are very different, we aimed to bring to it the same values of unwavering commitment to quality.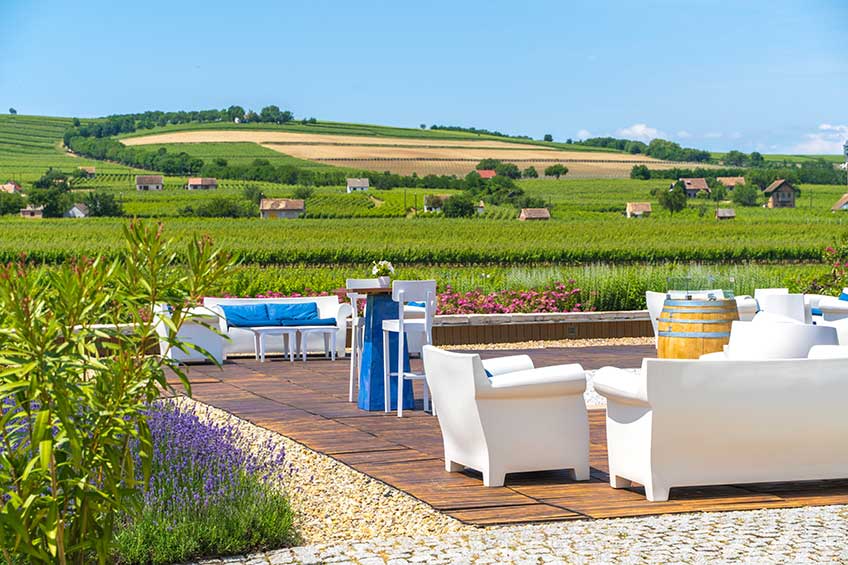 When Hungary joined the EU in 2014, origin protection became increasingly important. After 40 years of chaos, indigenous varietals like Furmint are now well-protected and identified in relation to their respective regions. That said, we now have much more creative freedom to experiment with planting international varietals, such as Chardonnay, Pinot Noir, Malbec and Sauvignon Blanc.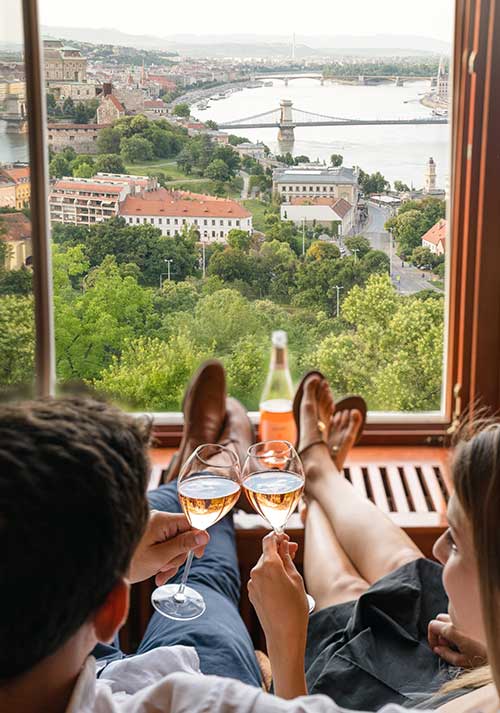 20 years on, we are proud to say that Sauska is one of Hungary's leading family brands, including two wineries and a sparkling wine cellar on the outskirts of Budapest. We are as dedicated to the production of hand-crafted, artisanal wines that reflect their terroirs as when we set out on this project.
We consider ourselves very lucky to have made fantastic friends along the way. Without the great Michael Broadbent, our whole idea of quality would be different. Paul Hobbs's advice on how to build a family brand and portfolio has been instrumental from the start. Stefano Chioccioli's expertise about blending international and indigenous varietals profoundly impacts our work even today. And now we are lucky to shape our sparkling wines in partnership with the legendary Régis Camus.
We'd like to think that Mr. Nardone would be happy to admire the Tokaj sunset with us while sipping a glass of Sauska, which probably would have been unthinkable in 1972. And we can only hope he would be pleased with the quality.