Our Craft Beer and Cider Collection
It is hard to escape the fact that craft beers and ciders are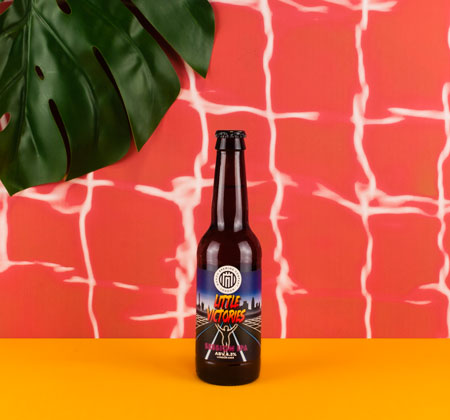 making lots of noise lately in UK, this category has risen by more than 10% for the third year in a row, as opposed to the traditional "lager" category which is seeing a decline.
In consequence of the 'quality over quantity' lifestyle boom, consumers don't seem to mind paying more for better quality beers, which offer a wider flavour profile and a great range of choices. Low and no alcohol beers are also playing a major role in today's craft beer market, with an insurgence of lighter beers coming to the fore.
At Enotria&Coe, our inhouse experts scrutinised the trends to inform them as they meticulously built our craft Beer and Cider range, which was unveiled with great success at this years' Showcase. No stone was left unturned, and the result is an extensive range covering all occasions and palates.
Here we call out a few of our new, fantastic producers, but the list is extensive.
Small beer was a household staple in the 1700s, where drinking water could be fatal and fermented beverages were less likely to produce illness. Falling out of favour due to the provision of clean drinking water in the 19th century, friends Felix and James decided to bring this naturally low abv drink back to the masses.
Hawkes cidery is the first of its kind in London and the whole range of ciders is expertly crafted on-site, from pressing through to bottling. An #AppleDoners scheme also aims to challenge food waste in the capital, where apples can be donated to help create the next batch of Urban Orchard cider.
Hiver was founded in September 2013, to tell the story of British bees and beekeepers through great craft beer. Unlike traditional methods, where honey is used as an additive for flavour, Hiver use locally-sourced honey throughout the process from fermenting to conditioning, leaving the beer unpasteurised to let the unique flavours sing.
The Belleville Brewing Co. was set up by ten dads in 2014, all with children at Belleville primary school, south west London. Becoming hooked on American beer following many holidays and work trips abroad, then finding a London stockist, drove head brewer, Aidan Thomas, to emulate the flavour profiles he loved in his own recipes.
Big Drop Brewing Co. came about in 2016, when Rob Fink saw an opportunity for a craft brewery dedicated solely to the production of great quality, full-flavoured low alcohol beer. After joining forces with James Kindred and former Wild Beer brewer, Johnny Clayton, they released their flagship stout later the same year. The last few years have seen them expand the range and enjoy unprecedented success, including top accolades from the World Beer Awards such as 'Word's Best Style Winner' and the UK Silver award.
Roman Truszkowski, who curated the collection, said: "This range is brimming with fantastic producers that we are so pleased to be able to bring to our customers. The market has been waiting for a selection like this, filled with provenance, imagination, and most importantly, flavour!"
We are incredibly proud of the quality of producers we work with, who's passion and skill for their craft are apparent in every bottle. Speak to your account manager or contact us to learn more.