Focus 50: Trip 19, Barbi (Italy)
To mark Enotria&Coe's 50th anniversary this year, we're shining a light on 50 outstanding producers who have been instrumental to our company history. As part of our celebrations, members of the E&C team took a trip to Tuscany to experience the world of Focus 50 winemaker Fattoria dei Barbi first hand – here, they share their highlights.
Francesco Giardino – New Business Manager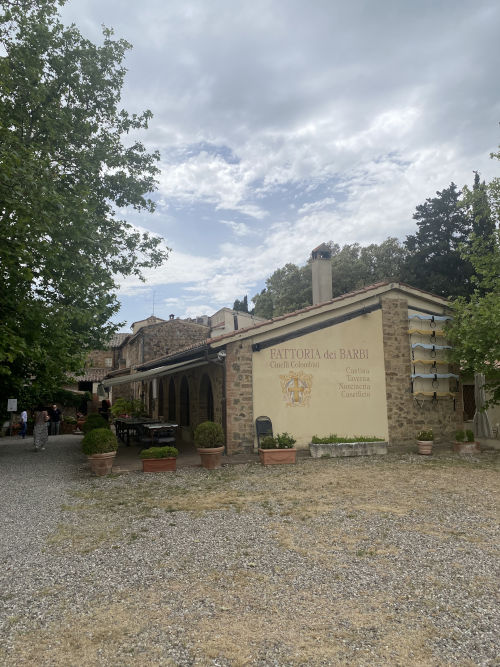 Barbi is responsible for the creation of Brunello di Montalcino, so you're talking about pioneers here – without them, there you wouldn't have Brunello today. It was a very surreal feeling walking through the winery. You felt really small because history is upon you. The owner, Stefano Cinelli Colombini, is an institution in Italian wine, and so is his mother Francesca, who ran it before him.
The winery has been active since the 1400s, and from around the 1800s, it started really producing what we consider wine today. We saw the room where they keep all the vintages and the private reserves – they even had bottles from 1892.
The estate keeps its traditions alive. They still make cheese in the winery, as well as olive oil and vinsanto. They've also got a small shop where they sell the cheese, and they gave us some to take home. You could actually buy some of the old vintages at the shop too. They've got a piece of A4 paper on the wall with a price list – those old wines definitely come at a cost!
We got to try a couple of old vintages as well. During the tasting, we were challenged to understand what the vintage was like and how it impacted the wines – it was really useful.
Simon Higgins – Credit Controller
The wine library at Barbi was fantastic. Oh my god, how old some of those bottles were! It was just like being immersed in history. The vinsanto here was absolutely delicious too – it was a sweetened fortified reduction of wine that was very sherry-like. And the current head of the vineyard was lovely, with a very dry sense of humour that made for an interesting visit to Barbi.
Rosalinda Zagaria – Brand Manager, Italy
Fattoria dei Barbi is very close to Montalcino, but when you get to the winery, it seems like it's miles and miles away from the city. When we arrived there, I liked that it was set apart from the rest of the world. They were living in their own way, with no other places around.
They have the winery, a restaurant and tasting rooms which are very, very old. Walking through them was like going back into a medieval farmhouse. Everything is stone – there are cobblestones on the ground, and the buildings are like stone houses. It's unique, and the history is fascinating. Barbi has been with Enotria for 50 years, so it was really nice to hear about how the relationship started.
Benjamin Furst – Fine Wine Manager
Barbi is so old school, and the wines are very well priced and made passionately, with tremendous history. We went on a tour of the winery, and our guide was brilliant, too. There was nothing lavish or flashy about the tour or the estate, but there was genuine interaction and interest. They are innovators in what they're doing, but based on where they put their money and how they reference it, you can see they're not all focused on modernity. It's more rustic, with a focus on tradition and how deeply rooted they are in the business. There's an unbroken line of people running the business back into the days of old, and you can feel that as you explore.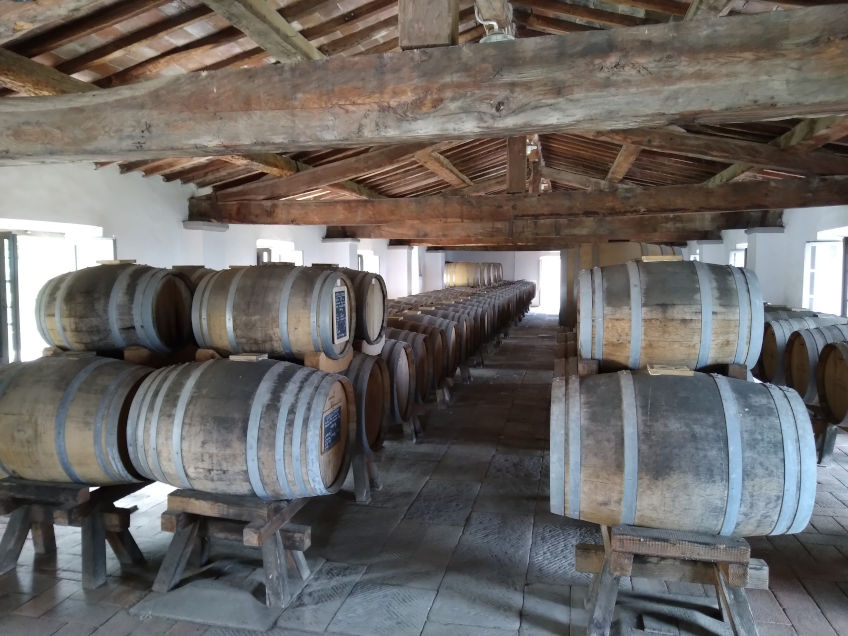 Our wine pick
| | | |
| --- | --- | --- |
| | Fattoria dei Barbi Brusco dei Barbi 2019 | Lovely aromas of mulberry, dried cherry, espresso, vanilla and cream. Delicious! |
Part of our 50 Year Anniversary Focus 50 Series