Producer Profile: Abadía Retuerta
Abadía Retuerta is a small, premium and artisanal winery comprised of individual vineyards in the historic area of Sardón de Duero in the heart of Ribera del Duero. Witihin this region, 54 plots have been identified, each with very different characteristics and planted with a single variety.
The winemaking philosophy here is simple – working in the vineyard, plot by plot, to craft wines of a high quality, that preserve the typical characteristic of the grapes. The team focuses on existing varieties, such as Tempranillo, Syrah, Cabernet Sauvignon, Petit Verdot and Sauvignon Blanc, alongside new varieties like Garnacha, Graciano and Godello, which are adapting well to the new environmental conditions. It their innovation in the vineyard, and experimental spirit in the winery which sets Abadía Retuerta apart from others in the region.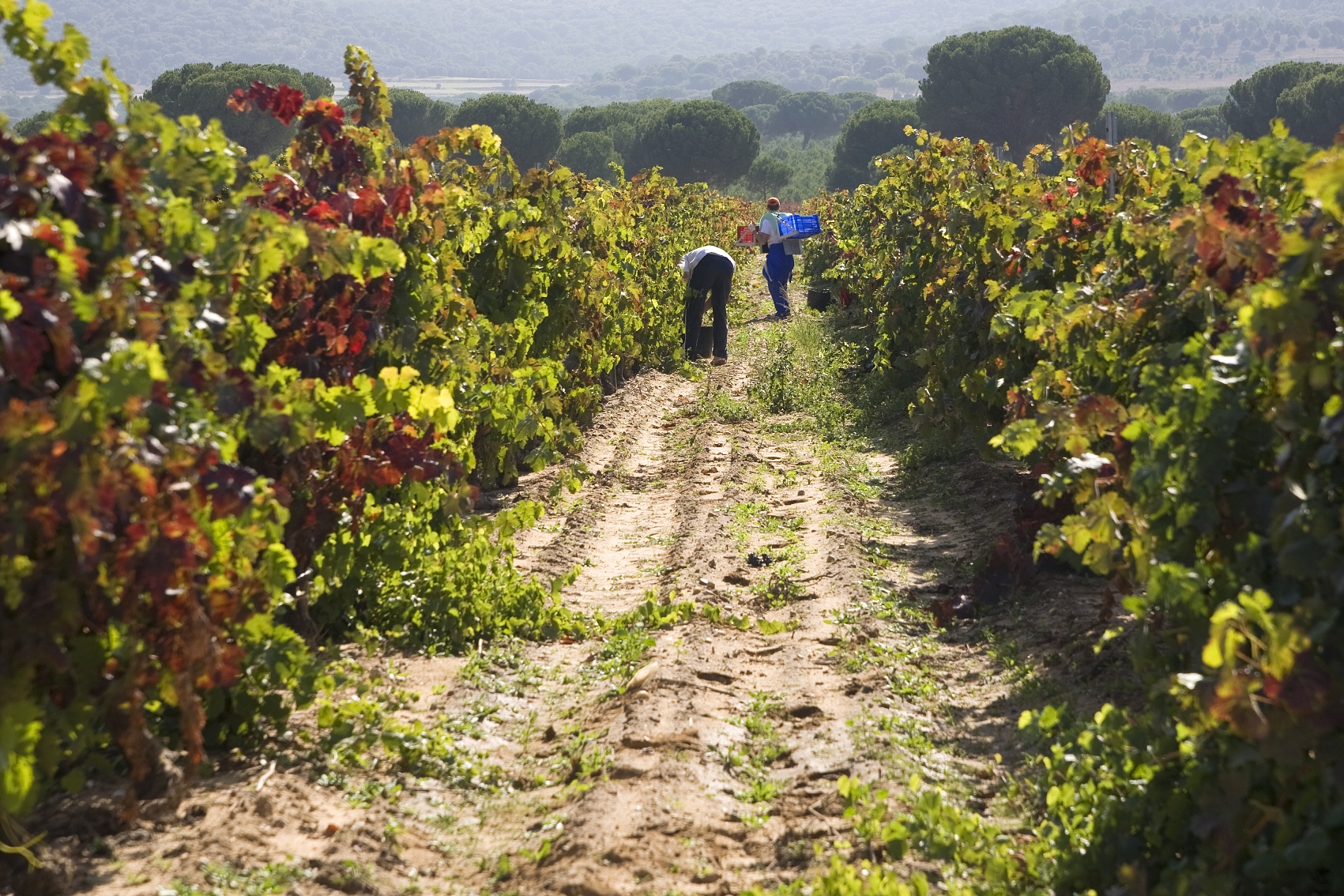 From inception in 1991 the estate's objective – to produce fine terroir-based wines – has not changed; however, the way in which this is achieved has evolved over the years. Since adapting their methods to suit the vineyard, their vines are now balanced and reflect the terroir, meaning there's less of a need for human intervention. One of the main challenges the estate faces is how to maintain the same high-quality standards in the face of climate change. For Abadía Retuerta the solution has been to turn their attention towards new grape varieties, which can respond to and adapt with the changing climate.
The Duero Valley is home to some of Spain's top wines. In this region, winters are cold and summers baking hot, and there are sharp temperature differences between day and night; sunshine is plentiful and rain is scarce, creating the ideal conditions for grape growing. The river basin where Abadía Retuerta's vines grow is the product of thousands of years of erosion, alluvium, sedimentations and changes in soil composition. This has created a very diverse terroir in this unique wine region, where the texture, and the proportion of minerals and water absorbed or retained by each plot in the estate varies.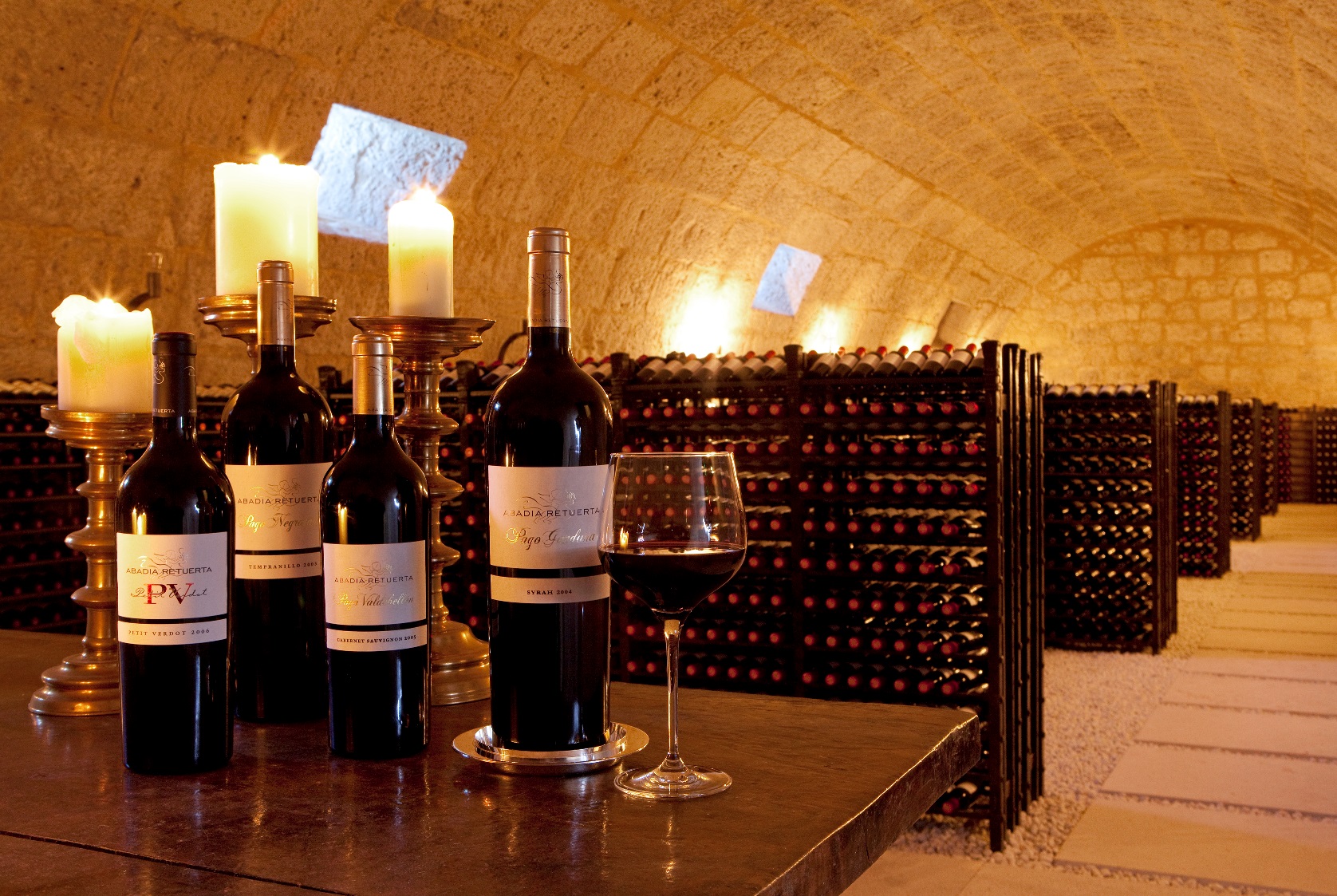 Renowned for their red wines, their foray into the wonderful world of whites was actually the result of a happy accident. When it was discovered that in amongst 30,000 plants destined for a 10 hectare Merlot plot, were 1000 white vines, winemaker Ángel Anocíbar decided to experiment with them, rather than pull them out. The plants turned out to be Sauvignon Blanc, but they differed from the standard aromas of this variety – even in early vintages, pineapple and stone fruit aromas dominated against the classic notes of grass and asparagus. It was this discovery that opened the gateway for experimentation with other white varieties including Verdejo and Godello.
Not only do they practice sustainability in the vineyard and winery, but this philosophy extends to all corners of the property. They've built lagoons on the estate so that the animals in the surrounding area can keep hydrated in case of drought, and they've set towers for the eagles to ensure the protection of the species – just two examples of ways in which they're protecting the estate's biodiversity and striving to maintain a balanced ecosystem.
A note from the buyer
Harriet Kininmonth: "Spain may be an historical wine producing country, but it is brimming with up-and-coming, innovative winemakers, seeking out and making the most of the diverse terroir.
Abadía Retuerta is a relatively new kid on the block with a quest for excellence and fierce independence that is second to none. They might not fit into a DO classification, and the wines are certainly premium, but as soon as you taste them, it's easy to understand why they acclaim such global notoriety as one of Spain's finest wine producers.
The Selección Especial, their flagship wine, is a blend of Tempranillo, Cabernet Sauvignon and Syrah – the blend combines power and grace with rich and focused dark fruit, blended with tar, tobacco and chocolate and velvet-like tannins. An absolute stunner of a wine!"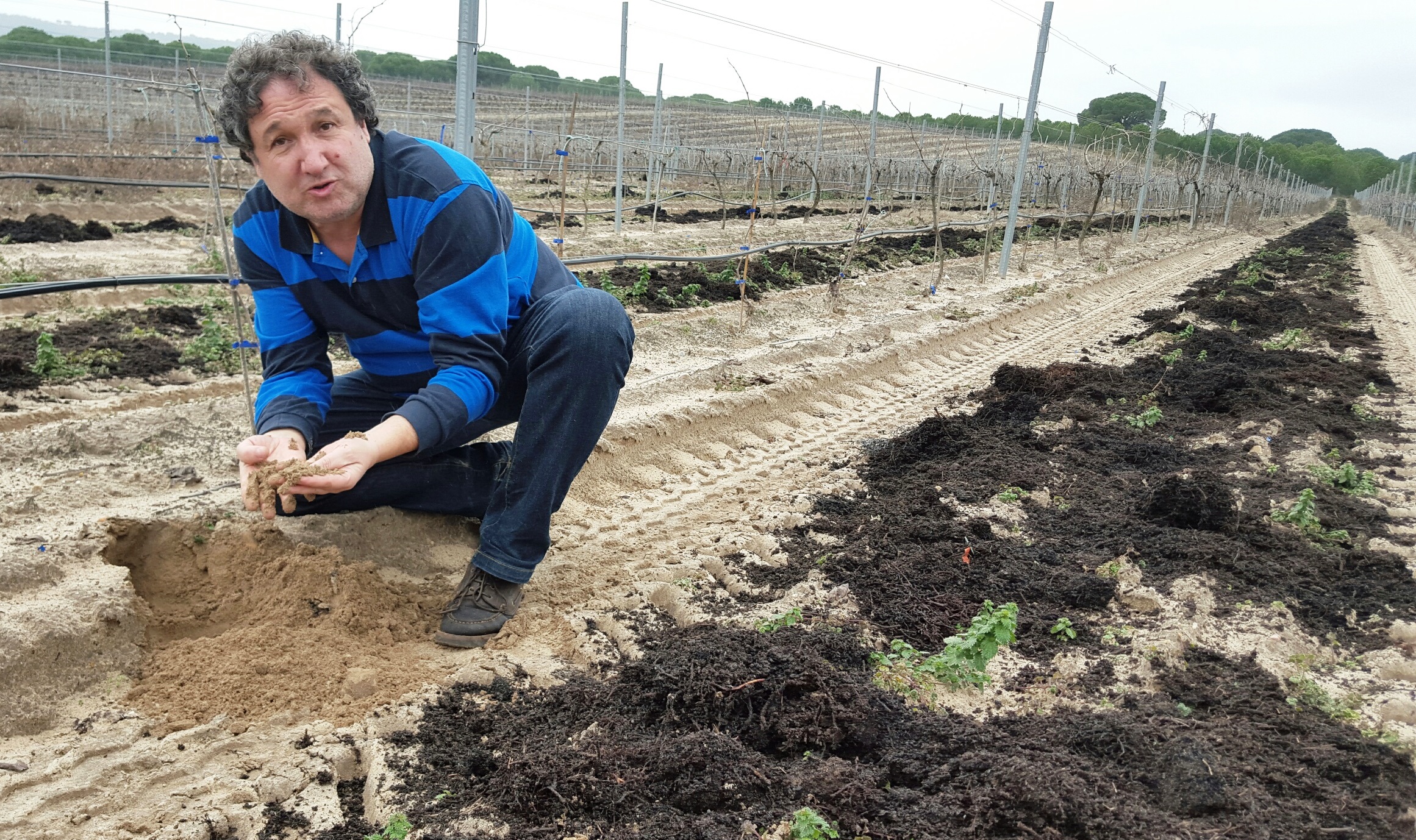 Winemaker Profile: Ángel Anocíbar

1. Why did you decided to pursue a career in wine?
I was born in a wine estate, I grew up in this environment. It was only following the natural course of life for me to pursue a career in this sector.
2. How does your winemaking style set you apart from competitors?
What we do is micro-viticulture. Each of our plots (pagos) are different and give us very expressive wines, faithful to the terroir where they come from. We try to be as consistent as possible each year to produce elegant and complex wines, which we adapt to our consumers' tastes.
3. What gets you out of bed in the morning?
My team. To see them motivated and that our efforts have been giving positive results.
4. Who are your greatest wine heroes and why?
My greatest heroes are the workers who are out in the field, who day in day out work tirelessly and have to adapt to the extreme weather conditions.
5. Which programme at the winery most excites you?
Sustainability projects, preserving typicality of the wine and adapting ourselves to the final consumer.
6. Your food and wine pairing philosophy?
The most important thing to me is the quality of the wine. As long as I am drinking a good wine I can pair it with any plate. I am not conventional in that way.
7. List your top three desert island wines?
Abadía Retuerta 2005 Garduña, 2008 Penfolds Grange, and an old vintage of Château Ausone.
8. When you're not in the winery, how do you like to spend your time?
I love being in contact with nature, to recharge my batteries. I also enjoy good food and good wines.