Introducing Zoe, Charlotte and Amy
1 - Hi everyone! Firstly, when did you all start working at Enotria & Coe and what led you to eventually start working here?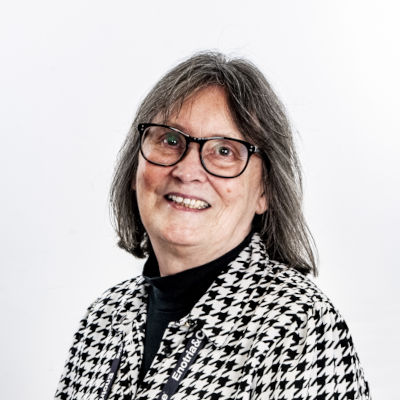 Zoe: I started working at Enotria & Coe on 14th February 1983. I graduated in 1982, moved to London from Durham and was working in bars, restaurants and nightclubs. But after a year of working front of house, I wanted more sociable hours so decided to get an office job. I started at Enotria as a Bonded Warehouse Clerk doing all the documents for HMRC manually, without a computer.
Charlotte: I had worked in a number of customer service/office support roles since my first job in 2011. Immediately before starting at Enotria, I was working for a fire and security company. My role there was to follow up on engineers' visits and quote replacement equipment where required. That role wasn't challenging me and I felt ready for the next step in my career. I had been told there was a vacancy as the Off-Trade Supervisor at Enotria, so I applied for the job, started 30th August 2016 and here we are!
Amy: I started working at E&C in 2018 after graduating university. Before I started working here, I had my own business. I am an artist, so I was making and selling my art at exhibitions around the country. I have also worked in the hospitality industry since I was 16 and throughout university. E&C has pretty much always been a part of my life in some way because of my mum's experience here.
2 - The majority of you had experience working in direct customer service hospitality roles. How do you think this has helped you with your role at Enotria?
Amy: It has definitely helped a lot, especially when it comes to being a bit more familiar with the products we are dealing with. Also, I can relate to our customers a lot more, particularly understanding the stress of the environment.
Zoe: It is easier to understand the seriousness of when stock does not come through and the impact it can have.
Charlotte: We also understand our customers needs and how logistics need to run smoothly, particularly when it comes mistakes with orders and deliveries.
3 - What were your first impressions of the company?
Zoe: When I started, there were only 25 employees. I thought the company was very friendly and I was excited by the idea of being able to learn about wine. Plus, Enotria (as it was known then) dealt with all the best London restaurants so it was good to be involved in this fun part of being in London. Initially, I dealt with all the incoming loads from Italy and it was great dealing with Italian suppliers and the freight forwarders.
Charlotte: I found the company to be really welcoming and very supportive. I quickly started to feel at home here!
Amy: My first impressions were that it was friendly and inviting, almost like a little family.
4 - Zoe, you mentioned you loved the idea of being able to learn about wine, did any of you have any particular draw towards working in the drinks industry?
Zoe: Yes, I love wine! I love that I am constantly learning about the products.
Charlotte: My interest has always been more to do with the logistics, customer service and operational side of things. Although I wasn't as interested initially in the products, now I definitely understand the nature of the business and what we are selling a lot more.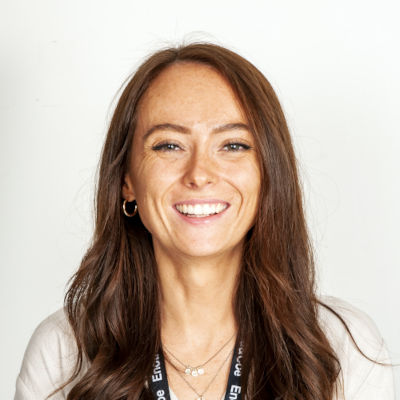 I certainly enjoy the products more than I had before working here. I have loved learning about the legalities on labels, the meaning of the bottling address and the logistics of importing.
Amy: My knowledge was quite minimal before starting here. However, Matt O'Donnell, E&C's Wine and Spirits Trainer pushed me to do the WSET and I absolutely loved learning more about the product. It is so nice to have that knowledge now. For example, when I go into a wine shop, I now understand the different wines and what the label is saying.
5 - Do you think there are any benefits to working in the same company with members of your family?
Zoe: We are all so busy doing our different things we rarely see each other in the working day. But it's definitely good to grab lunch every now and again. When we have worked on projects or been in the same meetings, I have always regarded Charlotte and Amy as competent colleagues. To be completely honest, at work I don't regard them as related – is that bad?
Charlotte: I get a free lunch every now and then! Also it is handy to have a soundboard who has no choice but to listen to you!
Amy: Luckily, we all work in separate departments so the only time we ever even see each other is at lunch. It's a nice perk to see them most days.
6 - Have any of you gained any additional qualifications whilst working here?
Zoe: WSET up to pre-diploma, management training and specialist training in employment law. I've tried learning Italian from our colleagues and suppliers but haven't got very far!
Charlotte: Management training (equivalent to Diploma).
Amy: WSET Levels 1 and 2.
7 - It is clear you have taken advantage of improving your knowledge whilst at Enotria & Coe. Do you believe it is important that companies encourage further training and qualifications for employees to undertake whilst in a role?
Amy: I think it is super important to understand the actual product we are selling. It becomes more enjoyable when you know more.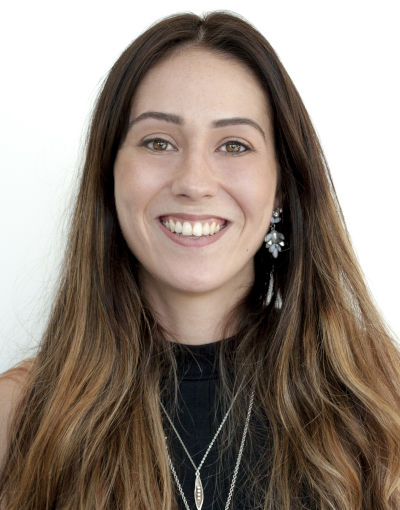 Charlotte: I think it is important from a staff retention point as well. People like to feel that they are being challenged, are learning new things and are developing. We can retain that knowledge and subsequently improve ourselves in other parts of the business. The company is investing in its employees and ensuring that they know they have opportunities to develop and learn new skills whilst working here. I did a year-long management course that was equivalent to a diploma. Once a month, we would have a whole day out to do the course and there were exam modules at the end of it. So, it was a really high-level course and I felt really valued, that the company really appreciated me. My team often ask me if they can do various courses, because they also feel it is part of their development.
8 - Are there any other goals you have with regards to further training and qualifications?
Amy: I would like to learn more in the design field, for example, with the programme After Effects.
Charlotte: I am currently moving over to the IT team so it would be quite nice to learn more about this field. I know I would have the encouragement and support from my managers and company to undertake any further training and development.
Zoe: Since starting here I have been learning every day. With the internet especially, it has been so easy to learn how to do things on a daily basis, for example with Excel.
Charlotte: We definitely have a great culture and environment which means if someone is struggling with anything, everyone in the company is happy to share their knowledge.
9 - All of you have experienced working in different teams now. How do the different teams you have been involved in compare? How has your experience in different roles shaped your understanding of the business?
Zoe: I have worked in HR, IT, Demand Planning, HMRC, Facilities, Sales Operations and Customer Services. All these teams have different dynamics in terms of deadlines, workflows and customers. In Sales Ops, my "customers" effectively were the Enotria Sales Team and that taught me a lot about the business, our customer requirements and the trade in general.
Amy: The Transport and Warehouse team is extremely fast paced. Most of the time you will be given just five to ten minutes to find a solution. Working on this team requires a lot of logistical thinking and organisation. I'm now on the Design team, which is less fast-paced, but tasks are bulkier and require a lot of planning. This means you have to manage your own time more carefully to be able to meet multiple deadlines. My experience in different roles has certainly helped me to gain a better understanding of the business. I am also the kind of person that wants to know the bigger picture before I complete a task. I find that if you can understand the final outcome and why you are doing it, it makes the task in hand a lot easier to approach.
10 - Since working here, how have the teams changed and how has the company changed as a whole?
Charlotte: Compared to when I started, the Sales Operations team is now structured very differently. I think this shows how adaptable we can be as a business and how changing with the times can be beneficial. We have adapted to the changing landscape quickly in the last few years. For example, we reshaped the Sales Operations team to cover all channels and also started bringing in new types of business through consignment, particularly during COVID. The Sales Ops team that focuses on the off-trade has become one of the largest and we have all managed to upskill ourselves through this. I have seen lots of team members move on within the business, either into Sales, Brand Management, Training or Buying. I feel that is a testament to how well Enotria support the growth of their employees.
Zoe: Everything has become more specialist. For example, Demand Planning and Buying used to be a single team of just four people that also covered the off-trade. Now that is covered by three separate teams with specialist areas of knowledge and experience.
11 - When moving roles in the company, what factors have influenced your decision?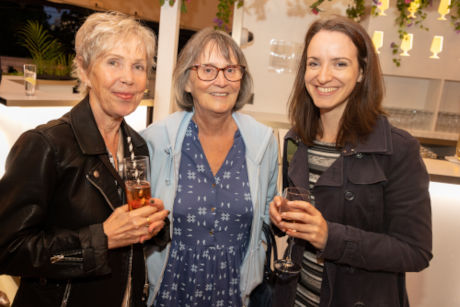 Zoe: Wanting a new challenge, seeing something that needs fixing or seeing somewhere that I can add value or improve business processes.
Charlotte: I am currently in the process of moving to the Business Solutions team. The factors that influenced my decision are where my current passions lie, wanting a new challenge and also long-term career goals.
Amy: For me it was management, lifestyle choice and career development.
12 - Do you have any ideas of where you would like to be in the next couple of years?
Zoe: I believe I can still add value in many areas, and I would like to continue to make improvements within the business.
Charlotte: Ideally, I would like to get into software architecture and hope I can be a key part of future software upgrades and developments within Enotria.
13 - Lastly, are there any notable challenges you personally or the business as a whole has encountered and how have these been solved?
Zoe: We have had about three recessions since I have been here. A recession is not easy in this business because people stop going out which means our customers cannot pay their bills. However, this is where we have always had strength because we have had the off-trade side of the business. So even when people stop going out, they continue to buy products off the supermarket shelves, so we get the balance there. Another challenge we often encounter occurs every time we put in a new computer system, but all departments work together to adapt.
Over the years, Enotria has made a few acquisitions, which can bring up challenges. Winecellars in 1991; Colchester Wines in 2008; Great Western Wine Co. in 2011 and then more recently Coe Vintners in 2015. All of these changes influenced our culture as well as all our operations. This is why I am still here because E&C is constantly changing, every year there has been another challenge.
Charlotte: I completely agree. From the operational side, some of our big projects have meant we have encountered challenges. For example, it was a huge piece of work when we launched regional spirits with one of the UK's biggest retailers. First, we created a list of potential products and held a huge range tasting. Then we narrowed down the list and worked with the buying team to get the correct products. When we got to the point where the products were ready in our warehouse, we then had to work through the logistics of delivering on that scale.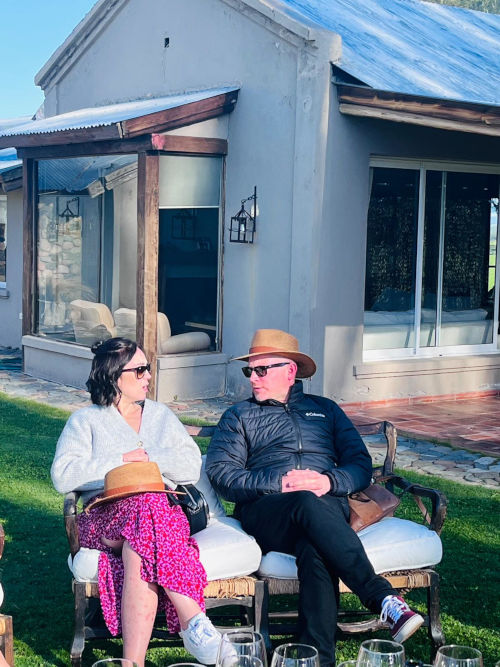 I like the challenge of projects like this and that is partly why I am moving to IT, as I am looking forward to that new challenge of understanding other perspectives and learning new skills. The constant challenge keeps me here; I don't like being bored, I like to be pushed. There is no greater satisfaction than when I get a weird and wonderful query in my inbox. Seeing the difference that you make is great too. Enotria is big enough that you see the impact on a greater scale and are given the ability to do a lot but it is also small enough that you can see the way little things you as an individual are doing are making the difference.
Amy: It is so nice when you get to the bottom of something and actually fix it. I feel that is so rewarding and enjoyable. Even saving someone half an hour a day because you put in a process that works better than the last one is so satisfying.