Riesling 101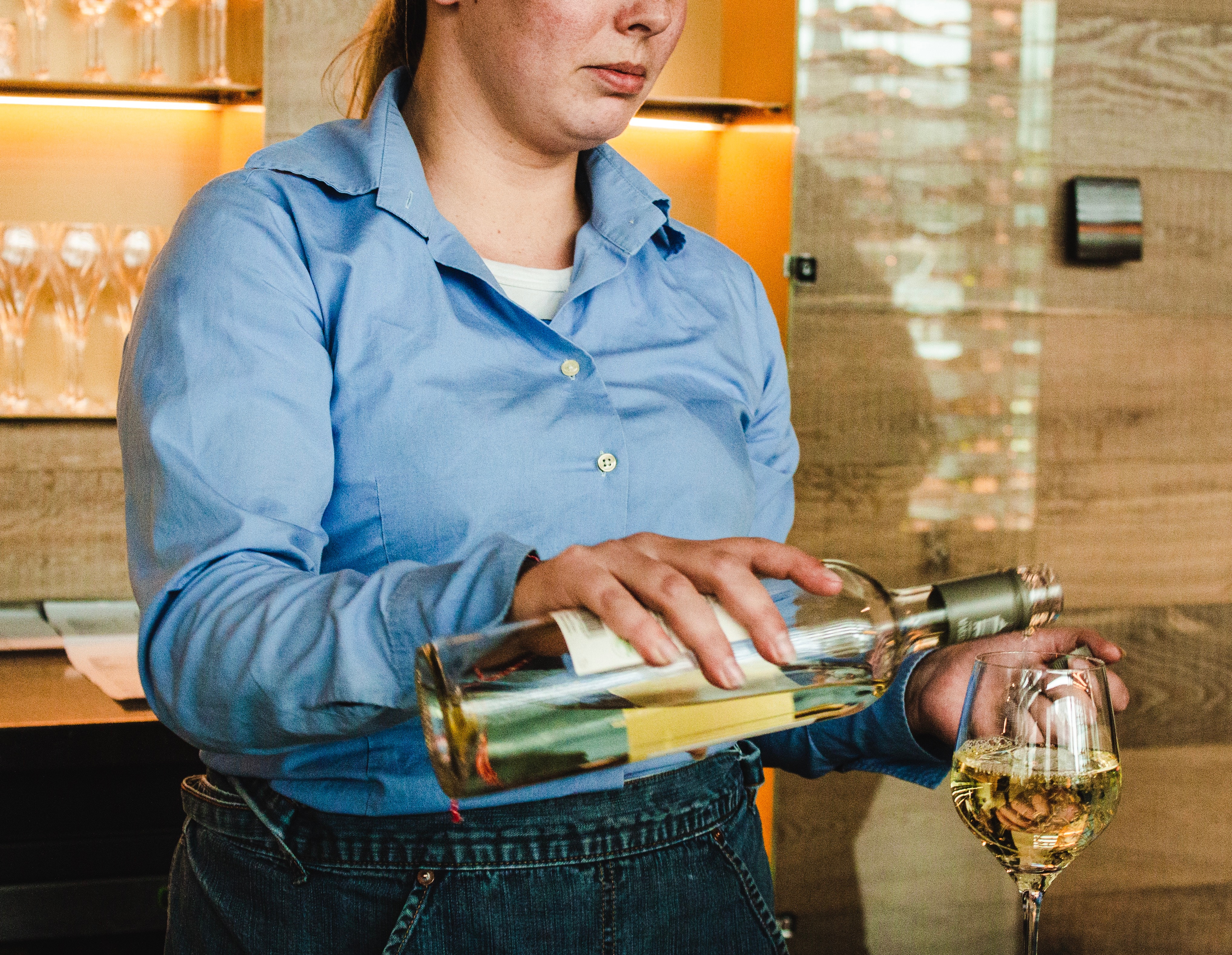 It's a drink that leaves many confused, firstly because of its name (it's pronounced REE-sling, just to let you know) secondly, it's got a lingering - and undeserved - reputation as an overly-sweet wine. Once you get the hang of Riesling and its complexities, you will find it to be very versatile, with an array of flavour profiles from sweet and spicy to crisp and dry.
All Rieslings will have one thing in common: acidity. This is what makes your mouth water and balances out sugar in a wine, which is why you will find a lot of sweet Rieslings, because the acid stops them being cloying. However, the Riesling grape is like a sponge, in that it will soak up and take on the flavours of the terroirs and different winemaking practices used perfectly.
Perhaps the most well-known Riesling producing country is Germany, where it has been enjoyed since the 14th century. The nomenclature used to define these German varieties can be a bit difficult to get your head around. In short, if you are looking for a dry wine, you want to see the word Trocken on the label. For off-dry or semi-sweet, look out for Feinherb or Leiblich. For those with a sweet tooth, you will want to see Spätlese or Auslese. If you would like to discover more, then the whole of July is host to Wines of Germany's 31 Days of German Riesling Campaign, which will see lots of activity centred around de-mystifying this wine: just search #31daysofgermanriesling on twitter to discover more.
Nowadays, Riesling comes from all over, and we have a fantastic selection here at Enotria&Coe that covers many terroirs and countries, giving diversity and intrigue to each bottle. We also want to showcase the incredible versatility Riesling has when pairing with food, banishing once and for all the notion that it is only a sweet wine.
Riesling, Trimbach, Alsace, France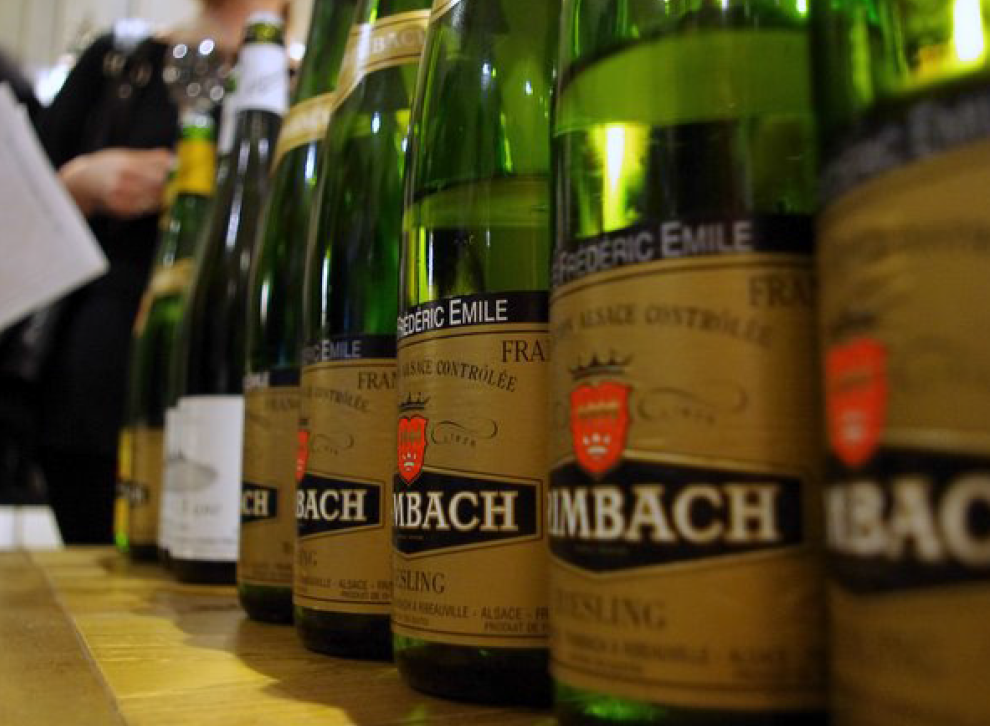 The Trimbach Classic Riesling is dry, elegant and restrained, with a deliciously food-friendly bite. It has a lemony acid behind the notes of white peach and grapefruit. In Alsace, this edge is what goes so well with, and cuts straight through, the local cuisine. Goose, sauerkraut and onion quiche are the watchwords here. Moving out of Alsace, it would be ideal with rich fish dishes, rice (legendary with kedgeree), pork and modern oriental food from sushi to light curries.
Riesling Icewine, Peller, Canada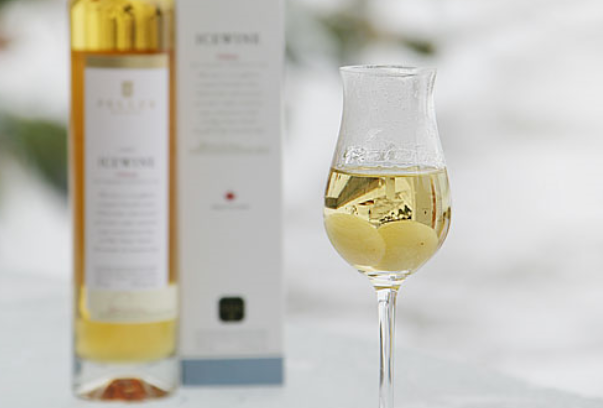 This is a full-flavoured, luxurious ice wine, laden with aromatic and exotic fruit, that is best enjoyed when served chilled at 8 - 10°C. It is a wonderful accompaniment to food, complementing dishes such as Pâté or foie gras for an incredible mouth sensation. It is also a wonderful companion to a salty appetizer or cheese (such as mild blue cheeses) and an absolute must with fruit-based desserts!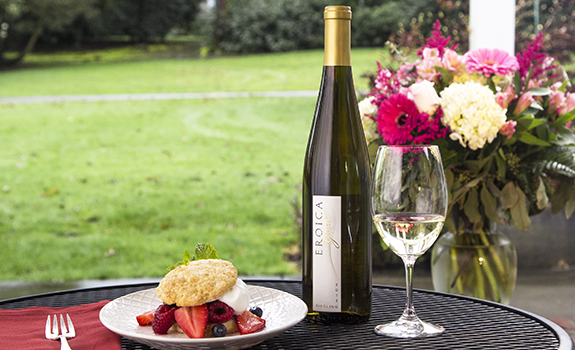 Eroica Riesling, Chateau Ste. Michelle, Washington, USA
This Riesling offers sweet lime and tangerine aromas with subtle mineral notes, and a mouth-watering acidity that is beautifully balanced by the generously fruity Washington grapes. This makes it perfect to serve with spicy Asian dishes, and will pair exceptionally with your favourite curry, as it will help soothe the fiery burn and prolong your culinary enjoyment. Don't discount this wine for afters either, as it will mingle and marry with fruity desserts like no other.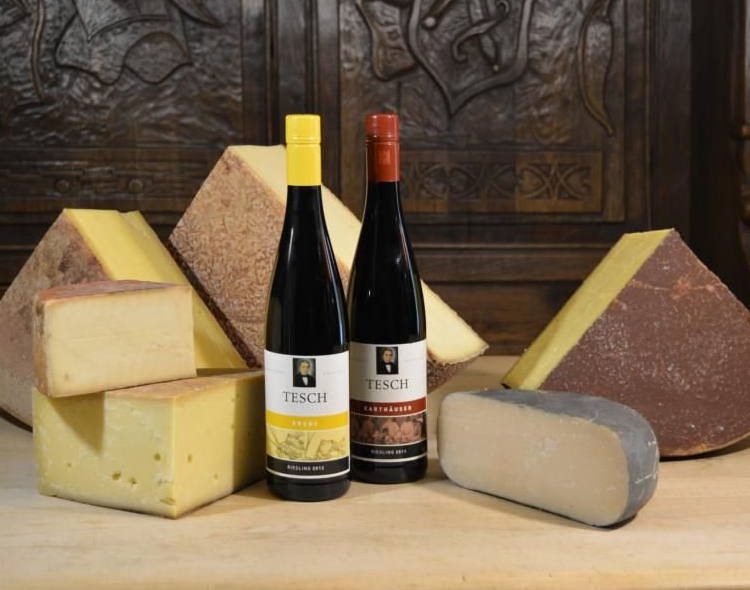 Riesling Krone, Weingut Tesch, Germany
This silvery pale wine displays notes of bright citrus and heady florals on the nose. A wonderful example of Riesling, showing excellent concentration, crystalline purity of fruit and rich pineapple flavours. This will marry brilliantly with classic seafood dishes, like soft scallops with pea puree or delicate, baked cod. Luxuriously creamy cheeses will also enhance the delicious aromas.