Top Tips to Boost Your Sales this Christmas
With the festive season fast approaching, now's the time to start thinking about ways you can capitalise on the bustling trading period and boost your sales. Follow these eight tips to ensure you've got all your bases covered.
Premiumisation
If you don't have it, you can't sell it. Christmas is the best time to stretch your premium range and increase your price points for by-the-glass listings. Look at cash margin for premium wines to get them activated. Once you've selected your more premium offering, you can email this out to customers for group bookings, which allows you to plan for what you'll be selling.
Staff
Staff are your most important asset. During this peak period, ensure they're energised and motivated, as this will keep them engaging with customers. Staff incentives and spot prizes are always a good start.
Training is also key. Roll out training sessions with your team in October to ensure they're all aligned with what the business wants to sell during the Christmas period. Remember to educate them on the full suite of wines and other beverages, and help them perfect the single-sentence up-sell/add-on - it will drive great sales at this time of year. "Can I get you a G&T/cocktail/glass of fizz whilst you look at the menu?" asked when seating a table is very effective.
Packages
Consider whether a drinks package at a set price would fit your venue. This can be a fantastic way to encourage patrons to explore the breadth of your list, and branch out into things like fizz on arrival and aperitifs. For the consumer, it's also appealing as it means the logistics and financials are already taken care of, meaning they can relax and enjoy the experience.
What's Hot
Tap into what's hot in the world of wine. Consumer trends show that Suavignon Blanc, Rioja, Malbec, Prosecco and Provencal Rose have big followings in the UK market, so we'd recommend you have at least one option from each of these categories on the list. A couple we'd recommend include:
Single Vineyard Sauvignon Blanc, Yealands Estate
Grande Reserve Organic Rose Cru Classe, Chateau Ste Marguerite Rose
Rioja Crianza, Sierra Cantabria
Archetipi Ribolla Gialla Natural Wine, Puiatti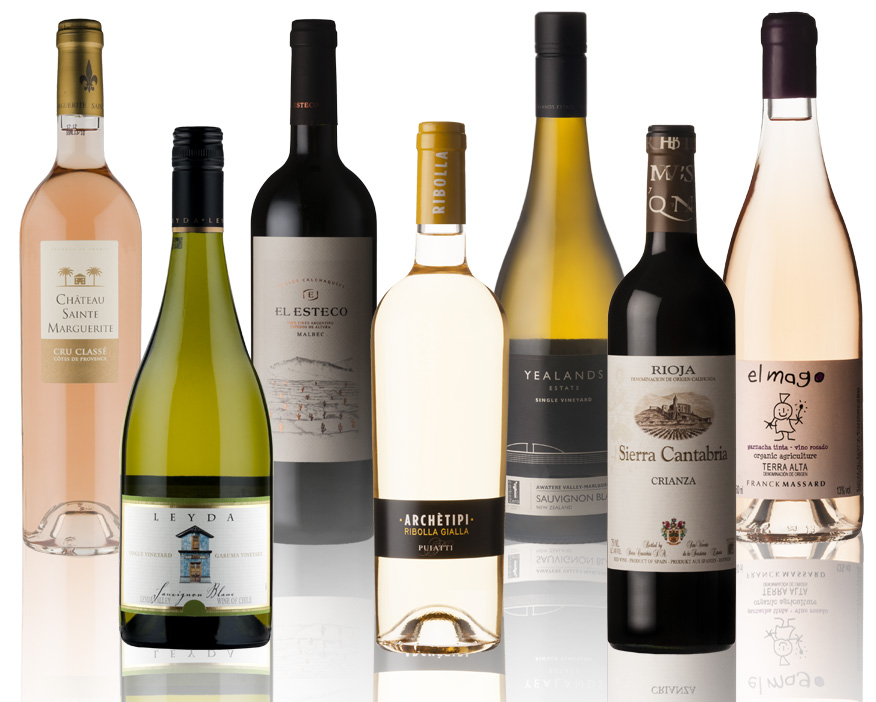 Large Formats
If you've got bigger groups of customers coming through the doors, ensure you've got a magnum list ready to go. Volputuous large format bottles add theatre to any occasion, especially during the festive season when customers are looking for that extra special something.
Aperitifs
Customers will be looking at splashing out during the season, so having a couple of aperitif serves listed at the top of a food menu is a great way to appeal to those sensibilities. Having something like an Aperol Spritz, sparkling cocktail or even Champagne and Prosecco listed will catch their eye, and increase the chances of a sale. Remember, anything bubbly is generally associated with good cheer and celebration.
Digestifs
If you have dessert wines and digestifs, ensure that they are presented at the same time as the dessert menu and good pairings are actively recommended. It's also worth considering creating a bespoke rum or whiskey list- 12 days of Christmas, with 12 spirits on the lsit, for example. In particular, Dark Rum is a category in growth, and winter sees people naturally moving towards darker spirits.

Weather
In certain areas of the UK it's important to be prepared for the weather, and make sure you're stocked up for any transport issues that may arise because of it. It's best to increase your par levels in November and run the stock through in December. There's nothing worse than missing a sale because you've run out of something the customer's ordered.
---