The innovation that is...
Hayman's Small Gin.
With consumers choosing in ever-increasing numbers to reduce – or eliminate entirely – their alcohol intake, the industry is under pressure to rethink the alcohol offer and continue to evolve and their product ranges.
But who would have thought that it would be possible to produce a low alcohol gin and tonic that tastes just like a 'normal' G&T? Well, that's exactly what the team at Hayman's have managed, with their incredibly innovative Small Gin.
Small in size but big on flavour, Hayman's Small Gin is a game-changing gin which allows consumers to enjoy a full-flavoured gin and tonic with just 0.2 units of alcohol per serve. Distilled using a traditional approach, it is so rich in bold botanicals that only 5ml is needed to create a perfectly balanced serve, a reduction of a significant 80% on a standard G&T.
Enotria&Coe Head of Spirits Buying Ivan Dixon says:​
"A ground-breaking addition to the LoNo movement, Hayman's have taken a rather innovative and imaginative approach to creating their own version, which doesn't compromise on flavour.
Instead of reducing or removing the alcohol from Small Gin, they have instead turned the botanical flavours of a full strength gin up to 10, meaning less is more in this instance when it comes to creating the perfect G&T serve.
Effectively, a mere 5ml of this mighty gin can be used to make a full-flavoured G&T at just a fraction of the alcohol of a standard drink – around 80% less!
A clever idea, which really does go to prove that size isn't everything…"
Each bottle of Small Gin comes with a branded 5ml thimble hand-tied around the neck, making it easy to measure a perfect serve every time. Just one thimbleful has the same botanical flavour as a 25ml of traditional London Dry Gin, meaning every 20cl bottle contains an incredible 40 serves.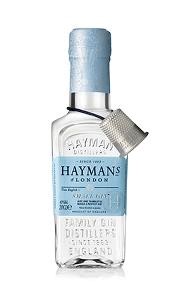 Haymans Small Gin 20cl​
H37342NV
£16.63 List Price*
A classic 43% London Dry Gin in style, the flavours suggest notes of piney juniper, fennel and bright citrus peel, with coriander and spice shining through underneath.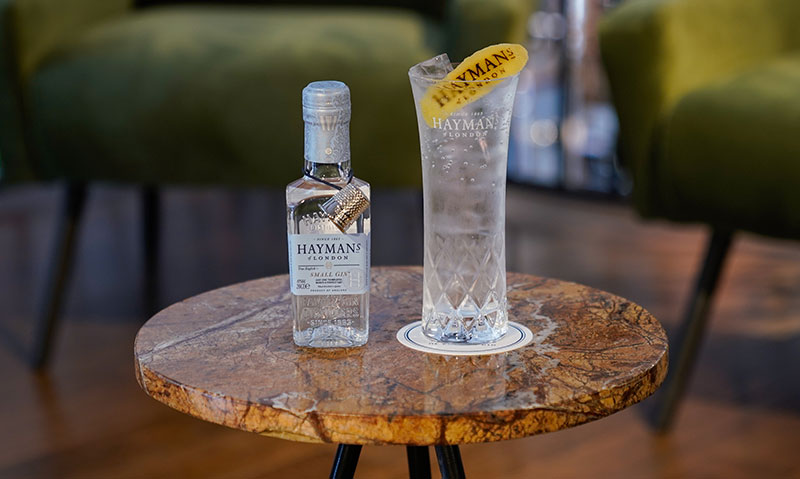 Small Gin™ & Tonic
5ml (thimbleful) of Small Gin™
Topped with 100ml low calorie tonic
Garnish with lemon peel or squeeze of lime
0.2 Units alcohol and 30 calories per serve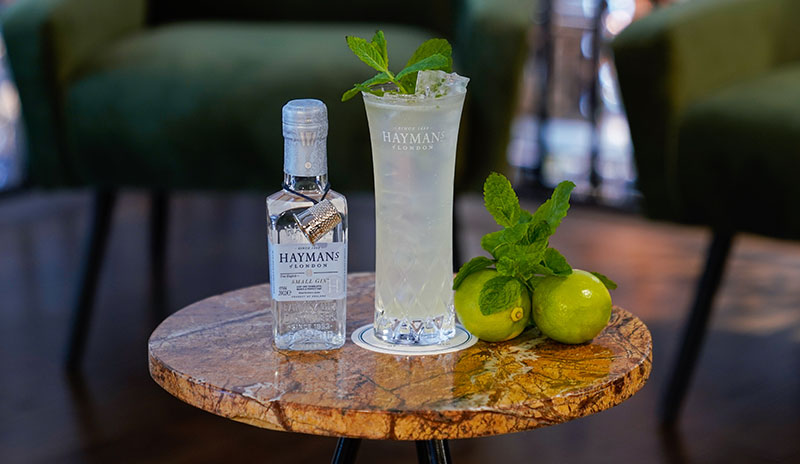 Mini Gin Mojito
Shake: 5ml (thimbleful) Small Gin™, 4 mint leaves, 25ml lime, 12.5ml sugar.
Strain over ice
Top with 100ml soda
Garnish mint leaf
0.2 Units alcohol and 45 calories per serve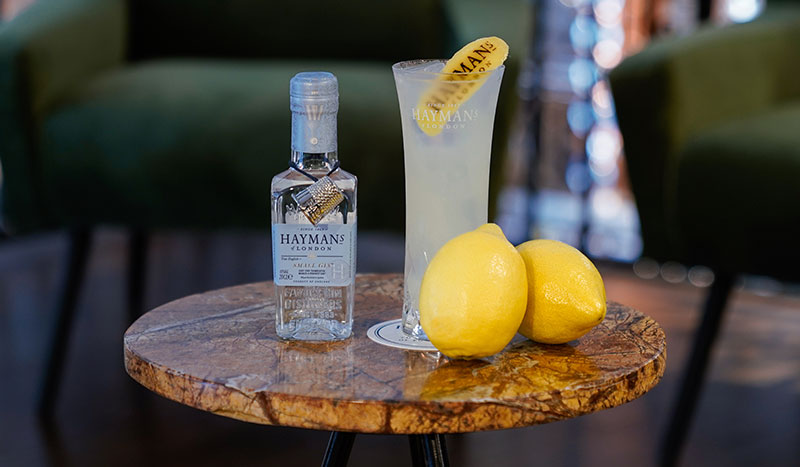 Tiny Tom Collins
5ml (thimbleful) Small Gin™
20ml Lemon juice
10ml of sugar syrup
Top with 100ml of Soda Water
0.2 Units alcohol and 40 calories per serve