Getting to know Vins Petxina
Organic, garage, Mediterranean wines, this is Vins Petxina all summed up. We sat down with Oleguer Brunet to find out more about his raw but real wines.

Could you share with us the story of the winery? How did the estate come to be?
It's a new winery so the story is short. After several years being involved in the sale and export of wine, I came across a demand from a customer of mine. They were looking for a kind of wine that was in regression in our area, but very popular in the wine business: a "vi novell" (a "nouveau" wine). I knew some producers in our area and I wanted to offer their wines as I used to do in my usual work. But this kind of wine was being abandoned by producers. So I could not offer it unless I took on all the responsibility for this project in a winery.
So, in 2014 I embarked on a personal project called GARRÍ Novell in a winery. This project then led on to another one in a very interesting region, with wines that were not appreciated despite the special and unique climate. The confidence from my customers helped me to develop new projects that showed the wines from a different point of view: the untold history behind the wines was the key.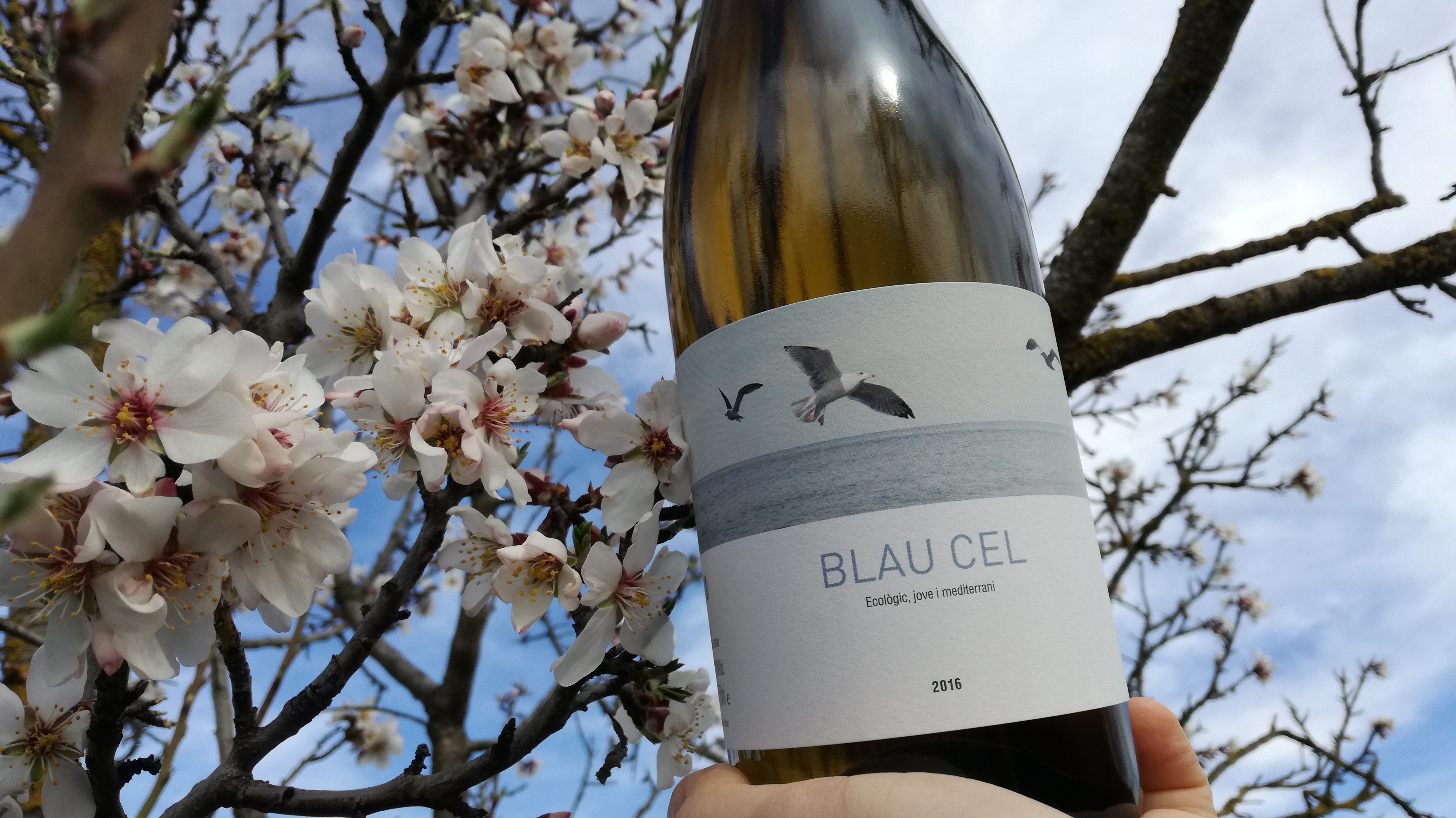 What is your winemaking philosophy?
I am very concerned with the way we consume and the way we let the industry degrade ingredients, as well as the cultural richness hidden in the gastronomy. I wanted to sell products with soul, with complexity, with a message. And always at a fair and affordable price.
There was no need to introduce new wines in the market unless they could transmit something untold to the consumer.
What is your USP in the region?

Mediterranean coastal wines. In the region many grape farmers don't make wine. And the few that do, usually talk about their local terroir and knowledge. My USP is a more universal message: wine made by the Mediterranean Sea. Something that the consumer can understand and, so, create their experience with the wine from there.

Tell us about the grapes – why are they special and what are their characteristics?

For the whites we use local varieties: Xarel·lo from old vines (locally called "Cartoixà") and Macabeu. As most of the local farmers only sell the grapes (rather than make wine), they had to adapt to market demands. Fortunately, the market has been stable for the white varieties thanks to our neighboring Cava producers. So, we have old vines for the white grapes, which have deep roots as we have poor and dry land. The roots must go very deep to source water and nutrients, which results in wines that are stable, complex and mineral.
For the red varieties, the farmers by the sea didn't have a good variety to sell. So they did what they usually do in the Mediterranean: adapt to what the market demanded, because they needed to sell red grapes which are those that are better paid! So, when Torres demanded red grapes of Cabernet, Merlot and Syrah, the local farmers started to cultivate these varieties. Now, our older red varieties include Cabernet Sauvignon, which has a long maturity period and has adapted well to the climate. So, along with Garnatxa, the most typical Mediterranean grape, we blend Cabernet Sauvignon, an Atlantic variety with very deep roots in our land.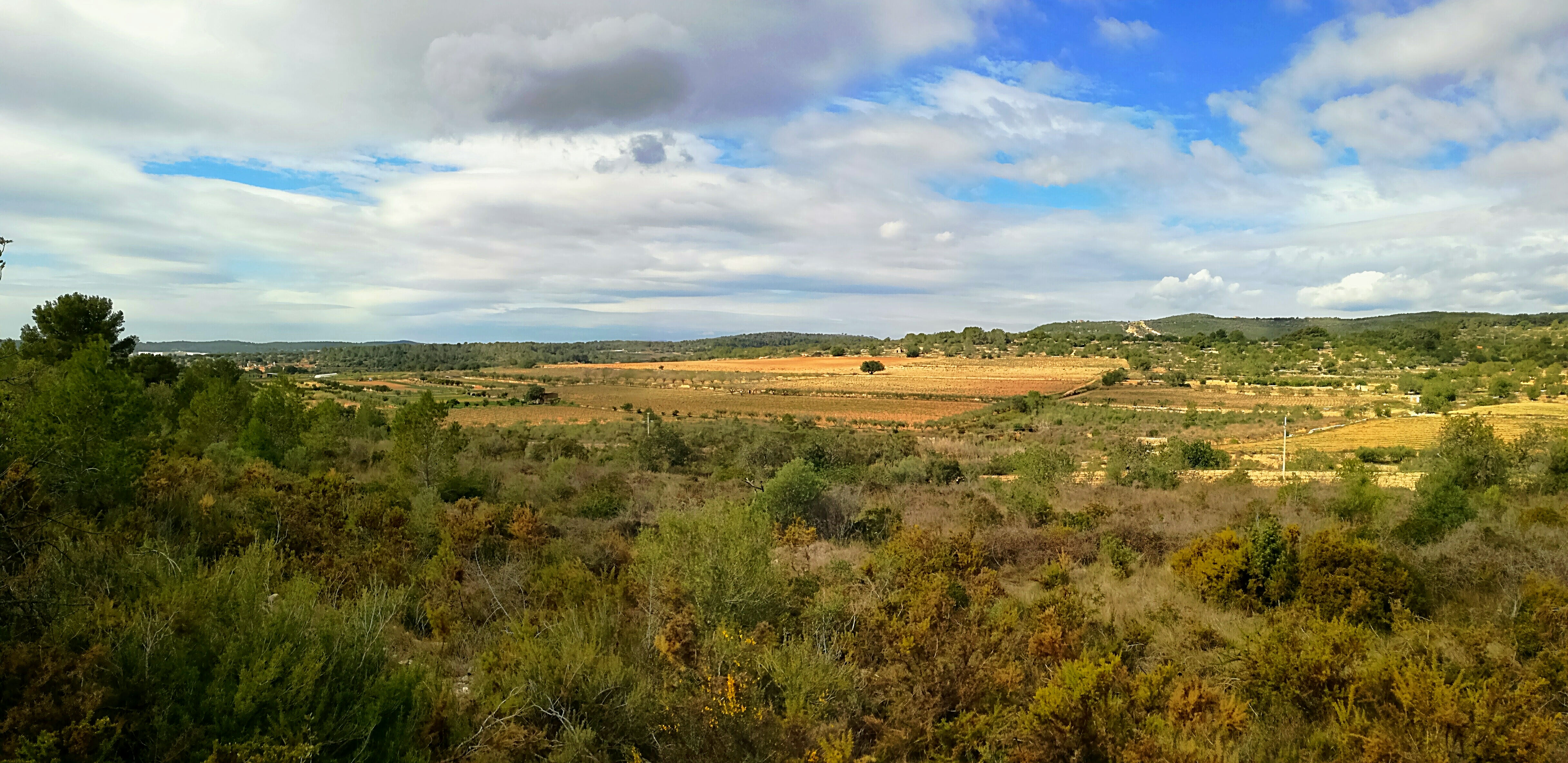 Viticulture and viniculture: could you outline any unique practices you follow in each of these categories?
The wine is made in a garage, so the winemaking process is very manual and artisan. The oenologist, Moisès Virgili, controls the wine in great detail. In the vineyard we follow organic practices. We are not biodynamic because the biodynamic theories were developed in higher latitudes (Germany) than where we are (Catalonia). Moisès realized that some of the moon effects claimed by the biodynamics are different in our latitude. So, we follow the traditional farming patterns (still following the moon calendar). These patterns focus basically in the shape of the moon (crescent, full moon…). We follow the moon calendar to make everything in the field and in the cellar.
What are the characteristics of the region and why do you enjoy making wine here?

Due to our proximity to the sea (some vines have sea views) the temperatures are more stable than in the interior, where most of the cellars are. In winter the minimum temperature is around 10C, while during summer the hottest days are about 32C – early morning the "marinada" (the sea wind from the Mediterranean) blows and prevents the temperature rising further. This Mediterranean climate has an impact on the vegetation and fruit matures in a different way. For us, for instance, to get more acidity, we need to have varieties that have a long maturity period. So, when we harvest the grapes, we have colder nights (minimum at the end of September). This Mediterranean climate is excellent – warm, quiet and full of sun light. Many people love to live here, so I assume that even with low rain it is the same for the vines!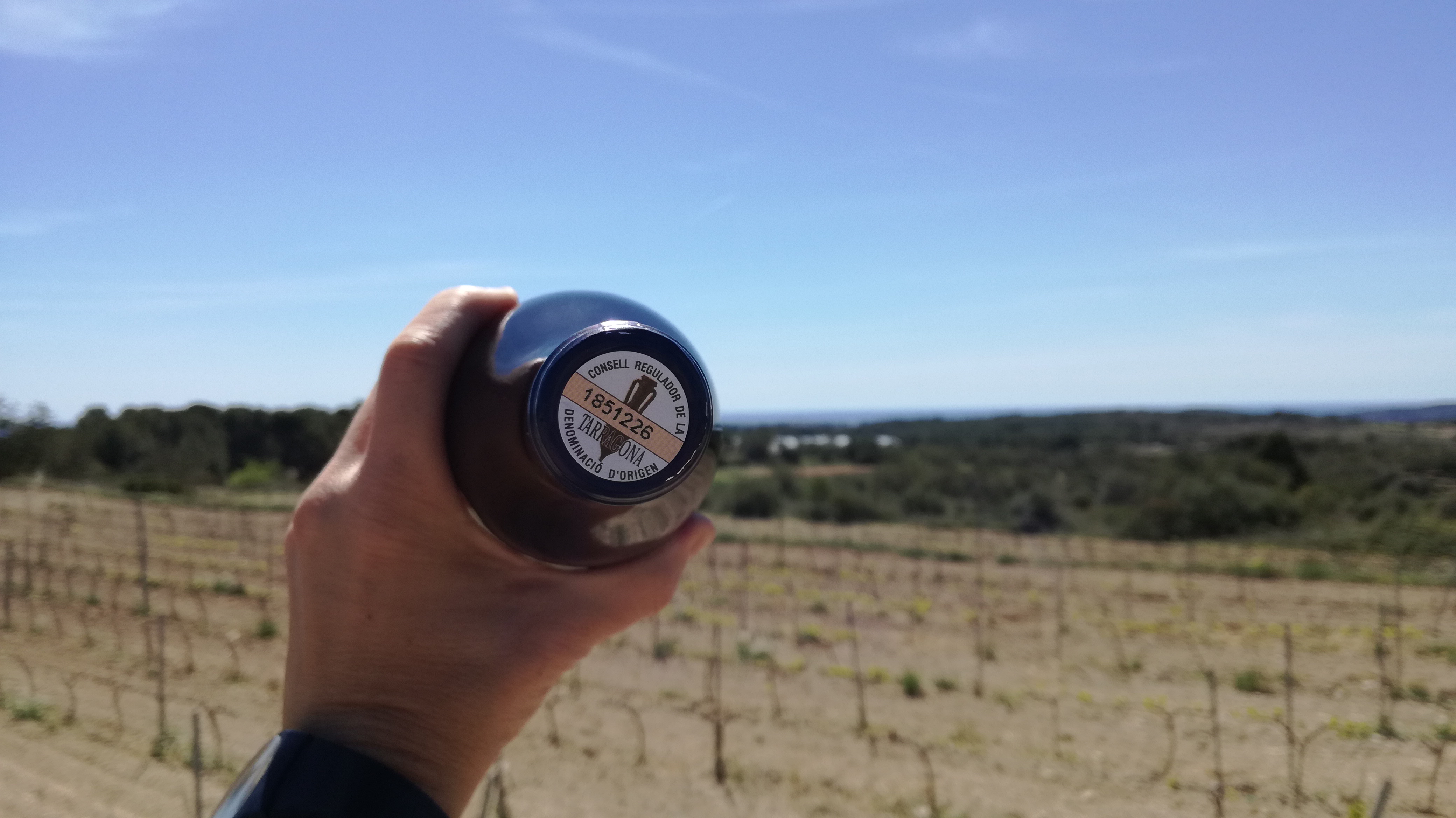 How would you describe your portfolio of wines, in wine sentence? What makes them special?

They are an honest taste of the Mediterranean. The organic Blau Cel and Blau Marí are affordable expressions of the Mediterranean viticulture. The Blanc Vin Natural is an upgrade, by using only grapes to make wine (no sulfites, no yeast, no stabilisation). Raw but real wine. Only the grapes and the winemaker's skills. Always at fair and affordable prices.

What is one fun fact most people won't know about your estate/wine?
They are not garage wines but "garages wines" as we use several garages as our cellar in the centre of this tiny village.
What excites you about the future at Vins Petxina?

I like to explain stories. Stories about small details that make an important difference. And in the wine world many people like to listen to stories. This is different from other sectors (in food maybe only cheese, beer and some distilled beverages are comparable). And when I realise that I can explain so much that people don't know…it's exciting!
Modern societies are only interested in the tertiary and (maybe) secondary sectors. And urban people think that the primary sector is something out of date, with no future, boring, simple, with no value – a commodity. This is a big mistake in my opinion, as when you lose contact with the beginning of the process of the products that you use, you misunderstand them. And if you don't understand them you become a naive buyer and everyone can cheat you.
I want to help people to realise that the primary sector is so called because it is the first one. Without it, the others can't develop anything. And if we don't value the primary sector, the secondary and tertiary sectors will not be able to create excellent products, as they will use poor prime materials.
Imagine a Japanese restaurant with excellent decoration in the heart of London, with a top chef who buys farm tuna or the cheapest rice available. Their sushi will not be good. Fortunately people listen to winemakers when we get into details, so we have an excellent opportunity to explain the key factors people should look for when selecting a wine.
If you weren't working in wine, what would your 'Plan B' be?
I like cheese as well, but I come from Catalonia and our country is a land for wine: not so much for cheese.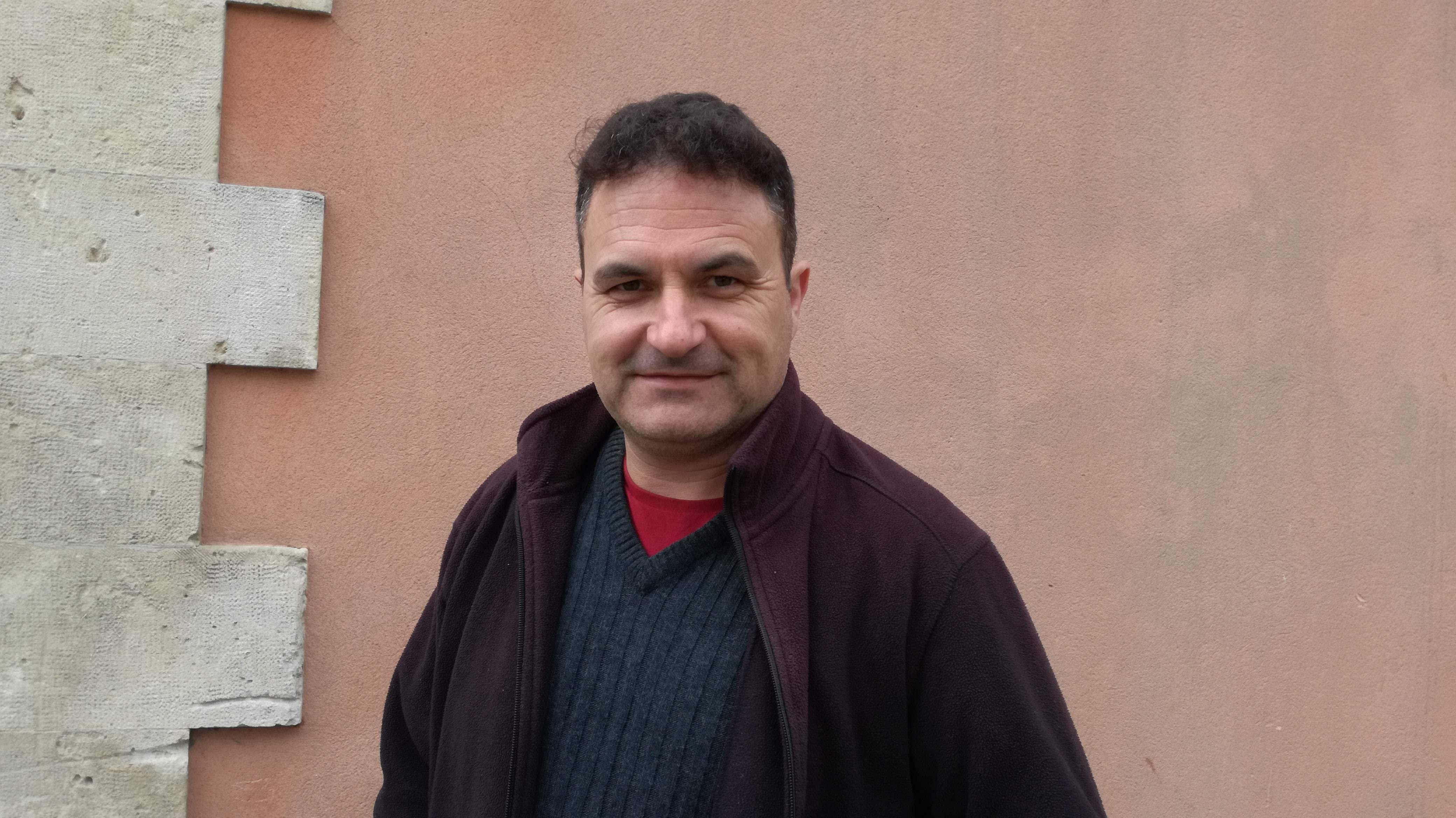 Who are your greatest wine heroes/influences?

I deeply admire the work done by Mr. Réné Barbier in Priorat. A real revolution in the wine sector. Not only because he was one of the four pioneers in the revalorization of the Priorat area, but because his approach to viticulture is very exciting. They have abandoned the idea of just focusing on the vines, and they have made a forest in the vineyards so that nature itself becomes the farmer, and can naturally combat disease.
Moisès Virgili (pictured right), the winemaker of BLAUS and BLANC is someone I admire a lot as he is very proud of all the farmer's knowledge, and only adapts to modern techniques when it makes sense to the final product.
If you had to pick just three wines to take with you to a desert island, what would they be?
NELIN from Clos Mogador
MATHER TERESINA from Celler Piñol
BLANC Vi Natural Espumós – that we are just about to release!

However, for me wine should be a social product, and I don't enjoy drinking it by myself (ok for a glass, but not for a good bottle).

What is your food and wine pairing philosophy?

I recommend pairing wines with food from similar areas, in a broad sense – similar climate, culture, gastronomy and geography.


What are your favourite ingredients to cook with?

I love to cook with fresh Mediterranean vegetables – tomato, onion, aubergine and zucchini –and flour-based products such as pasta and bread, combined with Mediterranean herbs, of course!
What's your favourite book, film, and musician?
Books: A couple of classics including Perfume, Patrik Suskind, El Quadern Gris by a Catalan writer called Josep Plà, and A Widow for One Year, John Irving.
Films: Recently I enjoyed La La Land. I also love Amelie and Reservoir Dogs – a bit eclectic…
Music: I like Radiohead's album, The Bends, and the more positive music from Manu Chao.