Spotlight on E&C Women: Rebecca Gergely
Today is International Women's Day, and after showcasing some inspirational women amongst the vineyards and cellars of our producers, we wanted to turn the spotlight onto some brilliant women from our own E&C family.
Rebecca Gergely, French Wine Buyer
How did you get into the wine trade?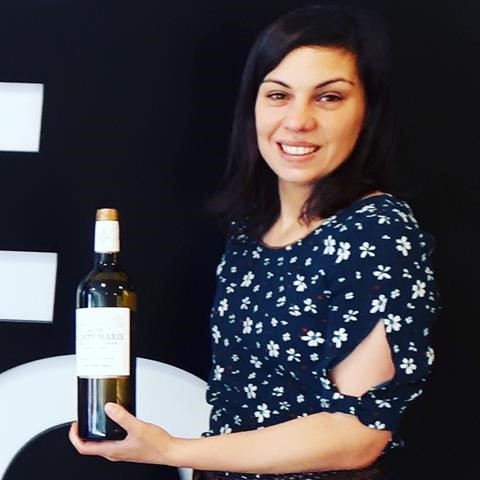 By accident! After University, I went backpacking in California and I was looking for a job. I came cross an ad for a job with a French wine importer. Although I was born and raised in France, I had no idea about the wine industry. I remember that one of the interview questions was: "is Cabernet Sauvignon a wine or a grape?", and I innocently answered, "a wine" – totally wrong! But I still managed to get the job, because I persuaded the interviewer that I could learn fast and be a good sales person.
Who in the trade inspires you?
I think several people inspired me and played a role in my career, starting with my first manager Francois Belle, a French Basque-born American who set up a wine importing company in Huntington Beach, California, at the age of 19. His passion and knowledge was instilled in me a lot. Then, Peter Koff MW, originally South African but living in California: the most relaxed and open MW I ever met. I spent all my Friday evenings at Peter's place with his kids, learning about tasting techniques. In the UK, I would mention Eric Zwiebel MS, who pushed my career in the UK and opened doors to fine dining. Lastly, I was lucky enough to meet with the great Gerard Basset, who recently passed away. He was by far the most knowledgeable person I have ever met, but also the humblest.
What's your favourite wine to drink?
Any wine, though definitely French!
Most unusual wine you have experienced?
Not a wine I have tasted, but an unusual experience I have had. When I was young (and admittedly, very silly) I was pulled over for speeding in Arizona by a cop with the boot full of wine. I offered him a bottle of Gewürz because his granny was from Germany!
What wine do you think is a hidden gem people should try?
Collioure from Domaine Cazes.
Typical Saturday night?
Opening a good bottle of wine with Netflix and Deliveroo.
You can also read about Emma, Gaby and Elisa in this series.