Alma Carraovejas trip
From the moment we arrived in stunning Segovia to the moment we left for the airport the following day, David and Paulo were exceptional hosts on our culinary and vinous tour of all things Carraovejas.
First stop was the legendary José Maria restaurant, where the Alma Carraovejas story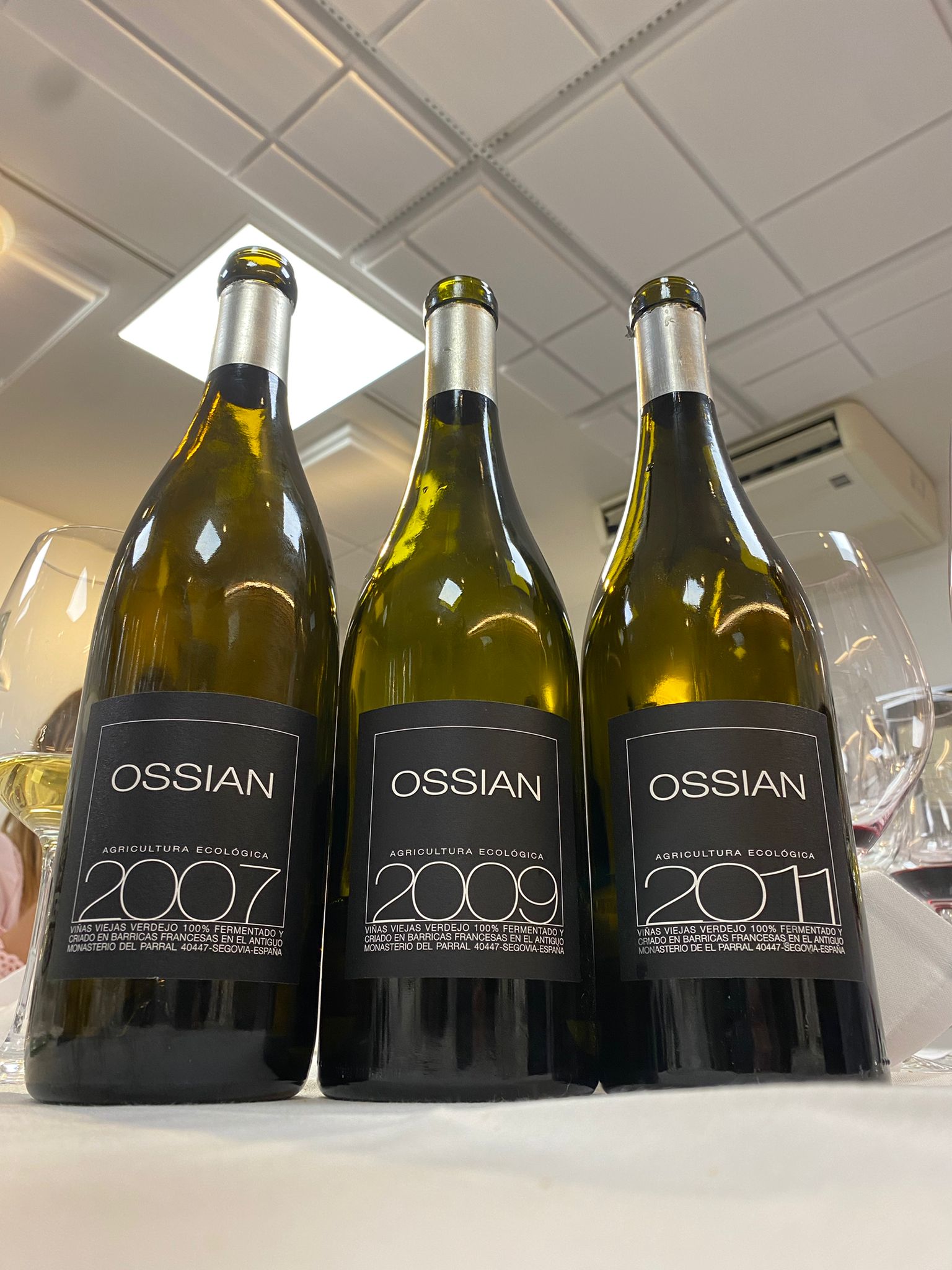 began. Here we ate, among other local delicacies, suckling pig so tender it was carved with a dinner plate, which was then promptly smashed on the floor as proof of its authenticity as a 'carving knife.' Alongside the delicious food, we also tasted several wines including the Pago de Carraovejas 2018 and 2019, but the real jewel in the lunchtime crown, that really wowed the group, was a trio of vintages of their fantastic Ossian from 2007 (the last ever bottle), 2009 and 2011, highlighting the exceptional longevity and vibrancy of this wine. The 2007 was reminiscent of a Burgundy Cru, with its silky texture and savoury finish, while the 2011 Ossian had retained its lip-smacking acidity, with bright citrus notes dancing in honeyed oak.
Ossian and the beautiful Capitel both hail from 180-year-old gnarled Verdejo bush vines in the sandy soils of Segovia, which we had the honour of visiting after our feast at José Maria. Tiny yields from these pre-phylloxera vines result in wines that demonstrate the authentic style of Verdejo aged in French oak, complex and quite spectacularly unique from the better-known stainless steel, zippy Verdejo that we widely see in the market today.
Following a scrumptious tapas dinner and a night in a lovely hotel in the shadow of a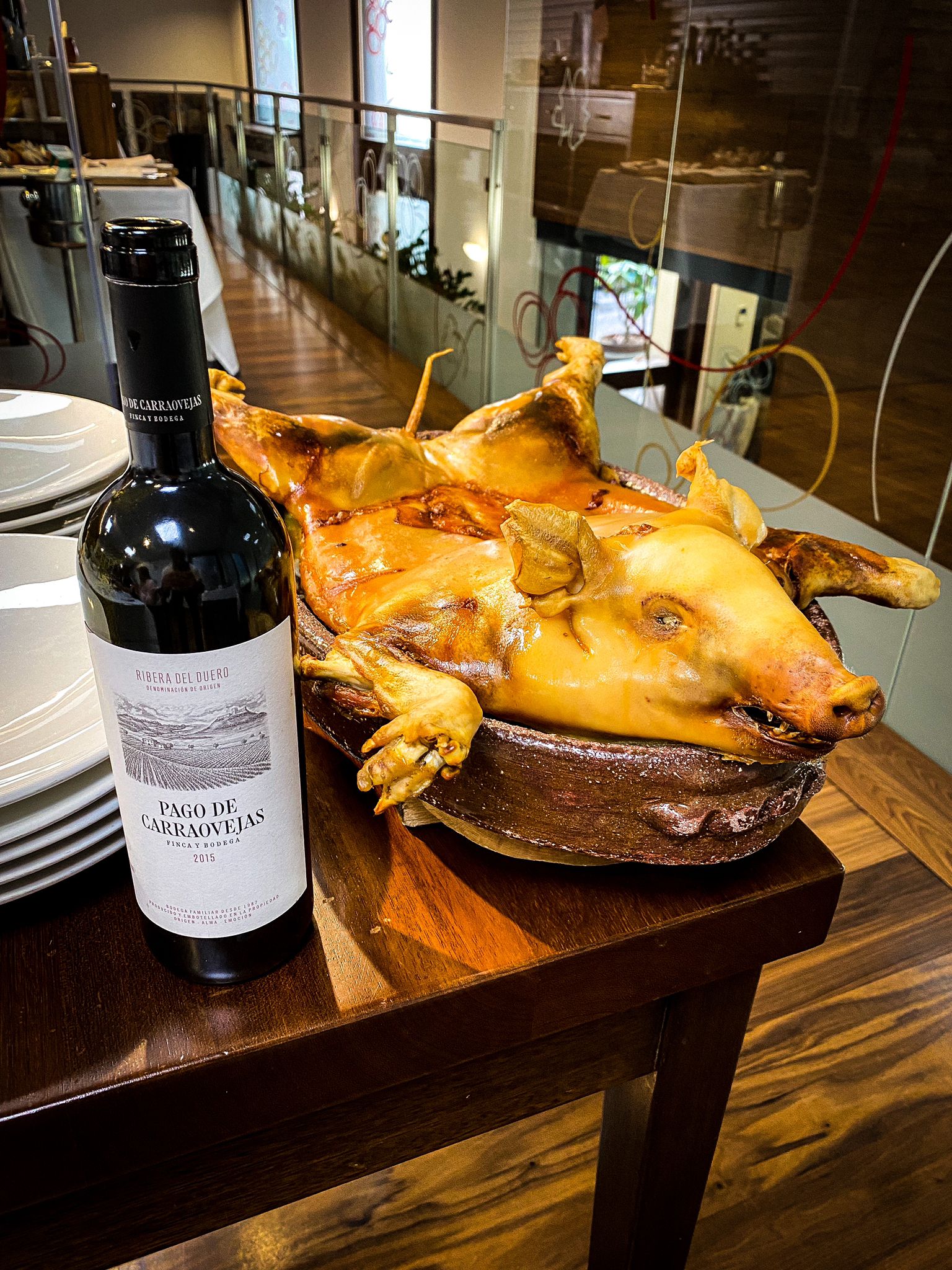 castle which houses a wine museum, we headed to the main event. A tour of the impeccable winery, so clean you could literally eat your dinner off any chosen surface, including tasting the 2021 vintage at two separate stages of fermentation, and seeing the whole process, including their incredibly exacting cork selection process, all in a super hi-tech winery which seemed like something out of a movie. We also got to look around one of the restaurant's cellars, which is hugely impressive, not least because the restaurant has just won the accolade of Best Wine List in Spain, with an incredible 4000 bins.
Then it was time for lunch at Ambivium, the winery's Michelin-starred restaur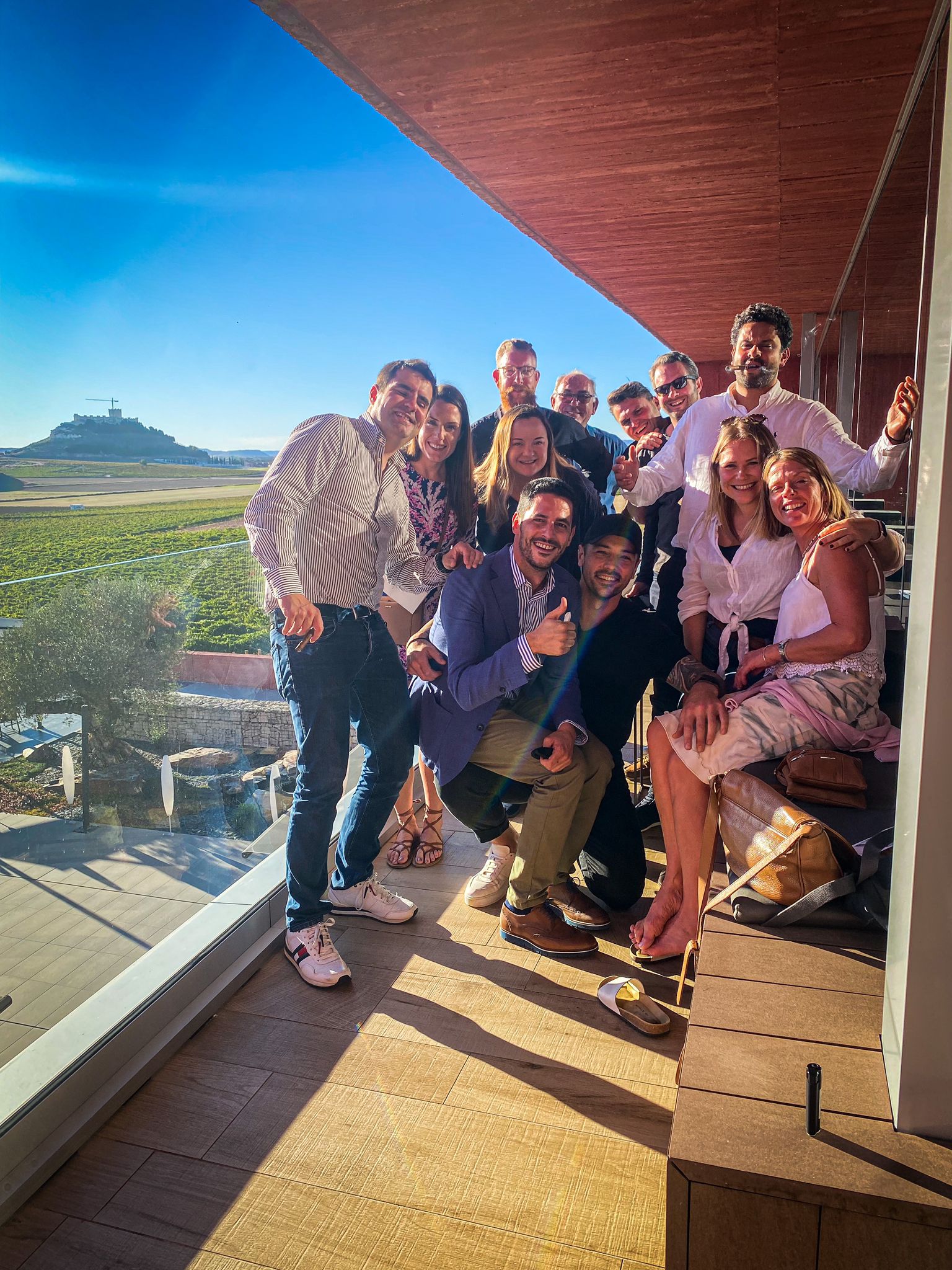 ant. A mere 26 courses in a tasting menu which was quite simply beyond words. Which, frankly, makes it challenging to write about. Each course was absolute perfection, with sublime wines to match each course, and a couple of beautifully constructed cocktails too, not to mention a blind tasting between Carraovejas's El Anejon 2014 and Valbuena 2011 from Vega Sicilia (with El Anejon unanimously voted the superior wine!). I'm not sure I'll ever spend six hours at lunch again, but if not, I couldn't be happier that this was the time I did it.
The whole trip was stellar, and enormous thanks go to Paulo, David and the whole team involved. If you ever get the chance to visit, I advise you to bite their hand off. Not literally, though; save your appetite. You'll thank me.
Find Carraovejas listed in the brand spanking new El Norte in Mayfair.