The pink of it

Summer is calling, and as the weather warms, there's no better time to turn to a brilliant bottle of blush. The trend for drinking pink has exploded over the last few years and, as rosé expertly fills the void between red and white, it has become a highly sought-after tipple for those hazy summer days and long languid nights.
The consumer-driven rosé revolution can largely be attributed to the pink drink's reputation as versatile and fashionably premium, yet still affordable. More than just a summertime drink, rosé has cemented a fervent following amongst millennials, and is earning year-round popularity. Forget the mass-produced, sickly sweet white Zinfandels that flooded the market in the 70s, expressions available today have captured the imagination of oenophiles and novices alike. No longer associated with an unsophisticated palate, rosé is on the rise and in vogue, translating into a boom in sales.
The global thirst for rosé is showing no signs of slowing, with marketing spin-offs including the rise of the frozen cocktail, known as frosé, and the bc phenomenon of rosé-loving men. Meanwhile, on social media hashtags #yeswayrosé and #roséallday capture the world's infatuation with the blushing beverage, with the captions being used thousands of times.
More recently, the rosé revolution has taken an interesting turn, as a pocket of wines have emerged to fill the void for gastronomic expressions, moving the category away from the highly quaffable apéritif styles to those that can hold their own with a meal.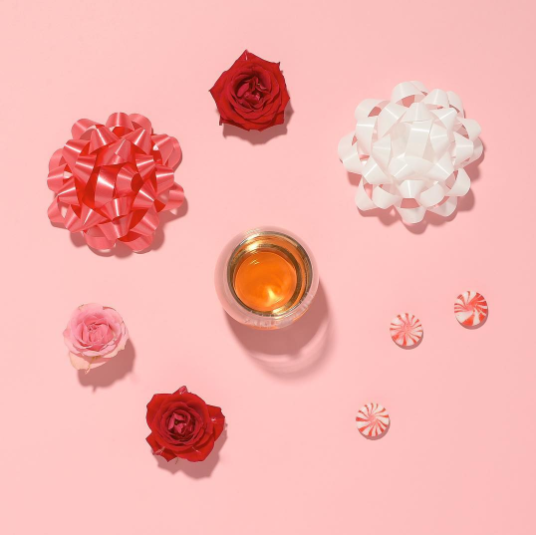 Which pink?
The spectrum of rosé pantones is vast, ranging from shimmering peachy hues all the way through to deep rich shades of ruby red. Much of the differences in the shades of the wine come from the varieties of grapes used, including Grenache, Cinsault, Tempranillo and Pinot Noir. The other main factor is, of course, geography.
France is key to understanding rosé. They produce 35% of the world's rosé, of which 40% comes from Provence, the pink wine's spiritual heartland (France Agrimer). As the poster child movement, Provençal expressions have helped to drive value back into the category, with the best examples showing zippy acidity, distinct minerality, and generous lashings of red berries, grapefruit and herbs.
The sales hook
Everywhere you look, restaurants, retailers and merchants have earmarked rosé as the darling of the Summer offering. But what do you need to keep in mind when entering the glistening waters? We chatted with our sales force to get their top tips on building a rosé list to maximise sales.

The key point to remember is to make sure you structure your list based on different styles of rosés – remember not everyone has the same palate. There should be a light and fresh style (think Provence), a more savoury and rich option (from the region of Tavel or made with Syrah), and a much fruitier, potentially sweeter option (Spanish Grenache or American Zinfandel).
As for maximising sales, a pale Provençal rosé is a great upselling option, as this is often where people are willing to spend more. At the other end of the list, your cheapest option should be from somewhere reasonably unknown so it won't sell itself too easily. The middle of the list should feature a slightly darker, fruitier style, perhaps from somewhere in the New World.
Millennials love buzz words, experimenting and wines to show uniqueness. Make sure the staff are all clued up to whether the wine can be described as organic or vegan, or what the story behind the label is.
Don't forget about sparkling rosé too, a highly versatile choice on any wine list. Bubbles can be drunk any time but there's something special about drinking it in the sunshine.



Our picks from Provence

2017 Symphonie Organic Rosé, Château Sainte Marguerite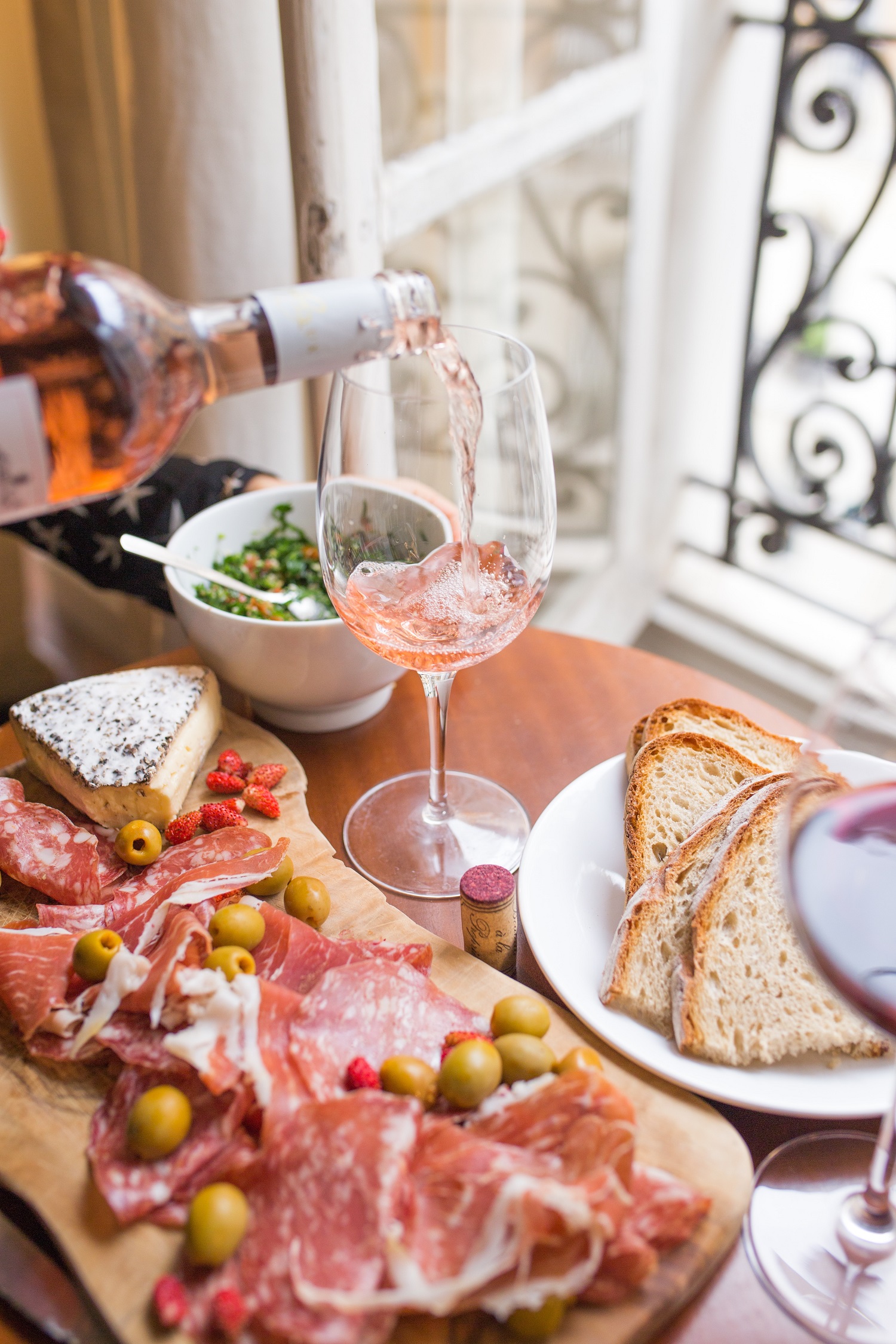 This stunner from Château Sainte Marguerite is one of the ultimate expressions of this famous region's rosé wines. Finesse, elegance and aromatic pleasure - it is clear and bright with a light pink hue. On the nose it's floral and delicate with aromas of white flowers and passion fruit. On the palate, delicate acidity with notes of peach, orange peel and exotic fruits.

NV Rivarose Prestige Brut
A gorgeous bottle of Provence rosé with a fine and elegant sparkle. The nose offers up a fresh, soft scent of strawberry, raspberry and a little cherry. The mousse is mouth-filling and fine. Flavours of red berries and a little spice. Delicious and refreshing.

2016 Esprit de Gassier, Côtes de Provence
The perfect summertime staple, Gassier's Esprit expertly translates the typicity of Sainte-Victoire terroir in a glass. With great complexity of floral aromas, and white and exotic fruit laced with spice, the wine is savoury, round and elegant, with a vivacious finish. Although classic in style, Esprit is more interesting than most other rosés from the region, and is almost impossible not to like.

2017 Domaine de l'Amour Rosé, La Vidaubanaise
One of the finest co-operatives in Provence, known for producing balanced and highly drinkable rosé wines. Delicate aromas of strawberry and cherry on the nose. The wine is crisp, dry and elegant on the palate, with notes of red cherry, citrus, and crushed red apples. An easy-drinking, refreshing, rosé and the perfect apéritif.
The Contenders

2017 Rosé Sicilia DOC, Planeta
Inspired by a pink Sicilian sunset, this wine has a light and attractive nose with notes of rose petals, pomegranate and strawberries. On the palate, the wine is silky smooth, light and fresh with no angularity and a beautiful finish.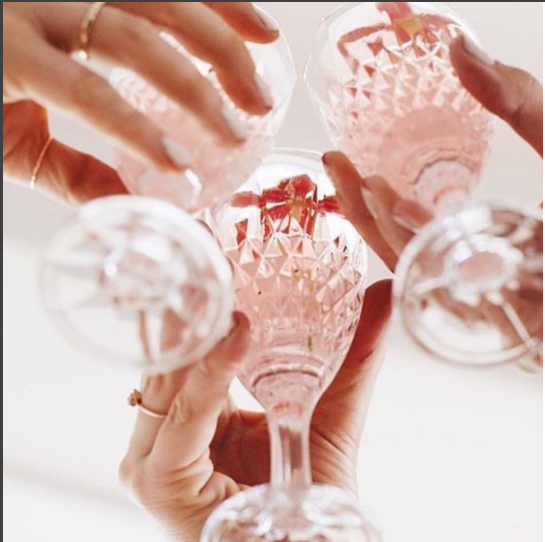 From Italy's leading producer of Sparkling wine, Perlé rosé is intense, yet fine and elegant, with dominant notes of ripe berry fruits and subtle hints of orange peel, rose and cumin. The fruit and spice characters continue on the palate, which is both refined and velvety.

A classic varietal blend from our own backyard (Hampshire), the wine is a beautiful and delicate colour with an abundance of red fruit aromas. Ageing on lees, the wine is elegant with hints of strawberry and toasted notes on the palate. Refreshing and with a wonderfully balancing acidity.

Brut di Pinot Nero Rosé VS, Ruggeri
Cherry red with a hint of salmon pink. The nose is fresh, fragrant and inviting, offering light red fruit aromas and hints of biscuity yeast. Finely textured with a consistent mousse. This wine is medium bodied and dry, but possesses a ripe cranberry fruit intensity that balances the bubbles and the crisp finish beautifully.

2016 LaLomba Rosado, Ramón Bilbao
A Spanish rosé that is ever so delicate, with enormous personality. Intense combination of ripe blush pears and savoury bay leaf aromas. Bright, electric acidity and genuine impression of minerality. Fabulous flavour intensity and refreshingly bone dry.

2017 Las Fincas Rosado, Chivite Family Estates
Created by Julián Chivite as an homage to his great friend and top Spanish chef José María Arzak. This food friendly rosé wine is Provençal-pale, with great red fruit intensity, lovely weight and presence
.

Meaning 'more love' in Spanish, Más Amor Rosado is crafted by sommelier-come-winemaker Franck Massard. It's bright and breezy, packed to the brim with succulent raspberry and all manner of red berry fruits. Light, elegant complex and dry with vibrant freshness in the glass and a powerful fruity, herby nose. In the mouth there is subtle minerality with a refreshing finish.

2017 Petit Rosé, Ken Forrester
This very elegant bright salmon pink rosé overwhelms the nose with aromas of freshly picked strawberries, rose petal and cherry flavours. It follows through on the palate with delicious ripe raspberries and a delicate finish.

2016 Amaru Torrontes Rosé, El Esteco
An expressive wine with typical floral and perfumed notes from the Torrontes along with hints of red fruits such as strawberry, derived from the Malbec. Easy drinking, with elegant acidity and a refreshingly fruity palate.

Angels & Cowboys Rosé is classic Oeil de Perdrix. The colour is a light blush of pale grey and pink. Aromas are minerally and ethereal with hints of grapefruit and spicy floral notes. In taste, the wine is lively and racy with flavours of citrus blossom and minerals. On the palate, the rosé displays vibrant acidity, with a full and silky mid-palate, deliciously great length and just enough texture to enjoy with or without food accompaniment.

The Alfred Gratien style is unmistakable in this Rosé Champagne. Alfred Gratien has made the conscious decision not to use malolactic fermentation in the production of their Champagne. This ensures that the wine maintains its original character, and that the aroma of the grapes and the vineyards' influence are preserved.