Focus 50: Trip 6, Gramona (Spain)
Another relative newcomer to the E&C portfolio, whom Covid has prevented us from visiting. Until now!
Gramona celebrated its centenary in 2021, marking an impressive 100 years of leading the pack in terms of premium sparkling Spanish wine production. Originally a Cava producer, in 2019 Gramona was a ringleader in the group of nine wineries that split from the Cava DO to establish a new and more selective appellation. The new Corpinnat appellation requires minimum ageing of 18 months on the lees (double that of Cava) and wines must be 100% estate bottled.
With six generations of accrued family experience, Gramona stands for integrity at every stage of the production process. From indigenous grapes and biodynamic viticulture, to extended lees ageing for a minimum ageing period of 30 months, Gramona is uncompromising in its commitment to excellence. This painstaking attention to detail has earned Gramona consistently high praise and scores from pundits, including a Platinum award in the 2020 Decanter World Wine Awards. Perhaps more impressively, Gramona is the only sparkling winemaker ever to win the overall top spot in Spain's prestigious La Guia Peñin wine guide.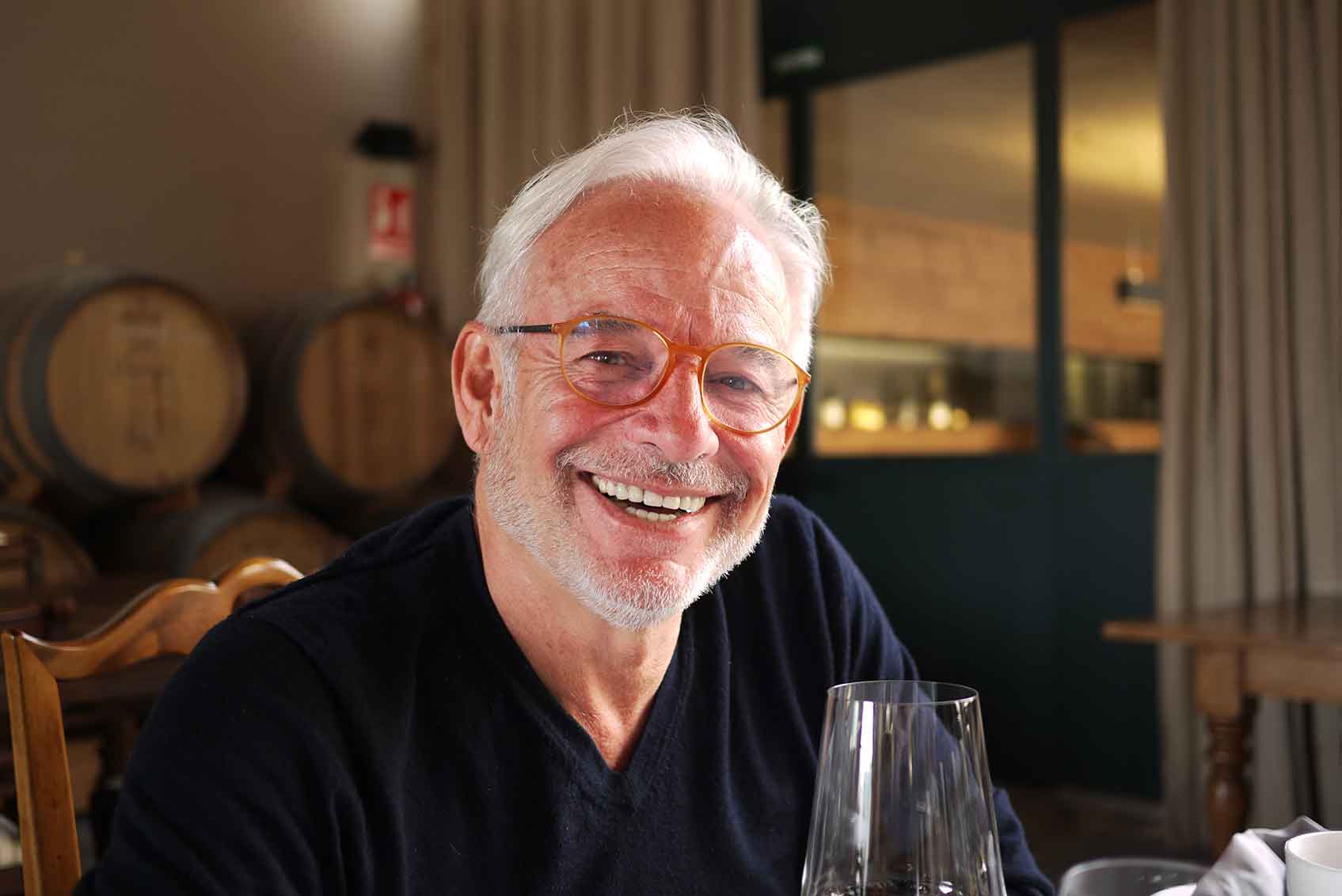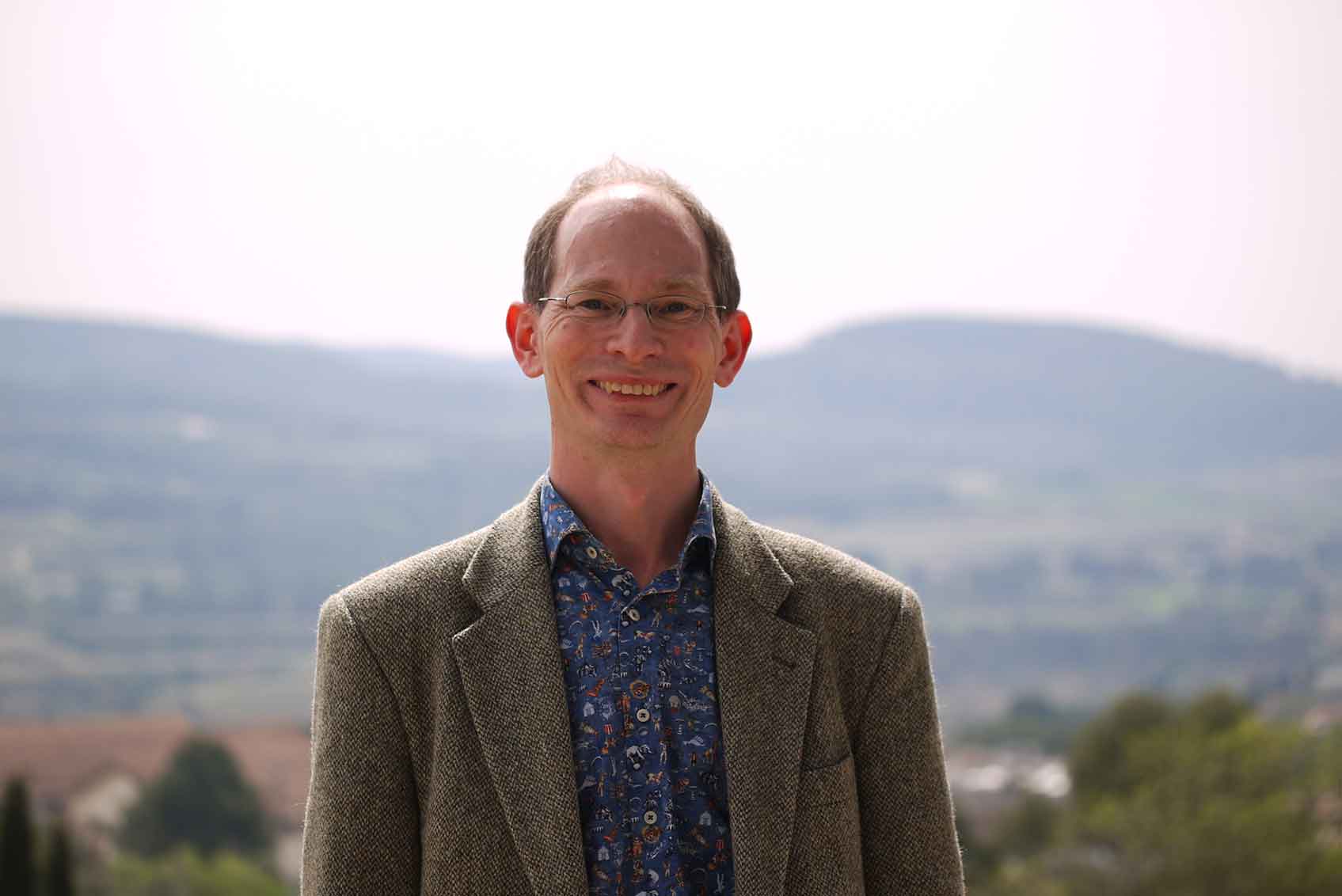 Tom King – Private Client & Fine Wine Sales Manager
Greetings from sunny Catalonia, where I've been enjoying the wonderful hospitality and wines of Xavier Gramona and his excellent team. There are many things that make Gramona special – not least their commitment to respecting the environment through biodynamic practices, their championing of the excellent local grape, Xarel·lo and ploughing between the vines with horses.
But one thing that especially struck me was that when they finish their bottles of sparkling, they don't just top up with sugar and neutral wine, as in Champagne. Instead, they take this opportunity to add even more complexity by using a 'solera' of aged wines going back as far as 1908.
So the next time you open a bottle of their superb 'Imperial,' you can rest assured that a little bit of its contents is 114 years old!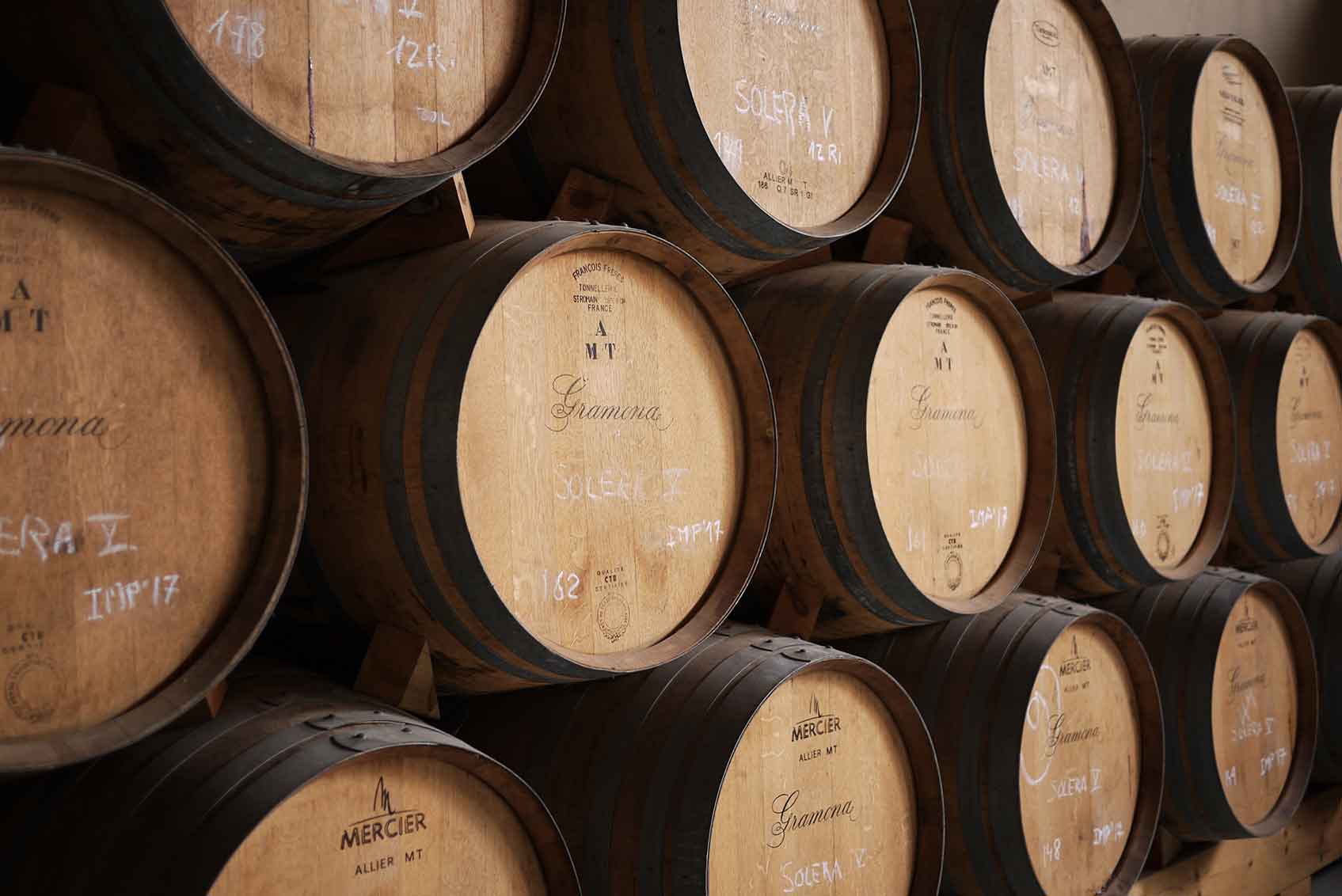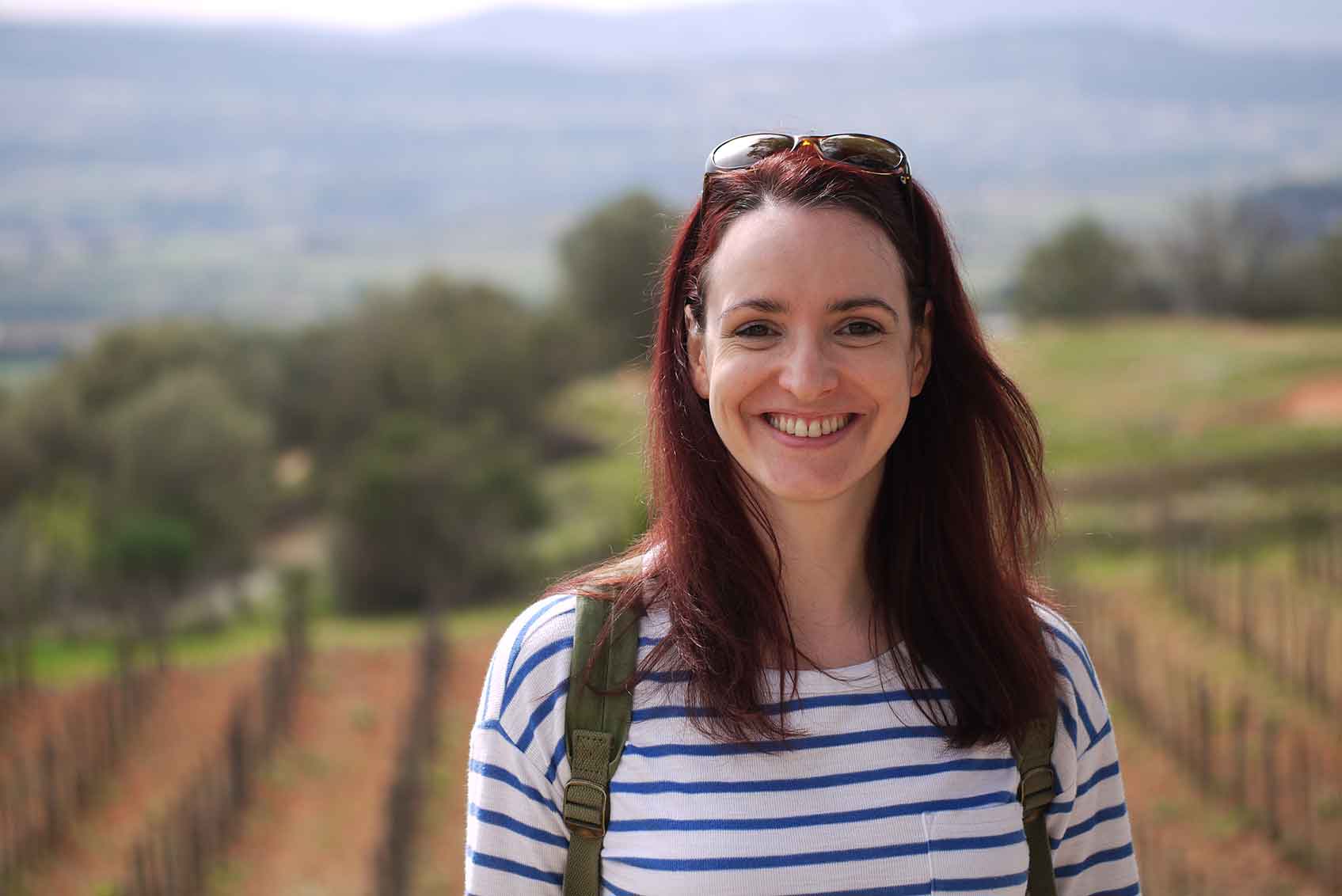 Anna Hopkins – Head of HR
I spent a great day at Gramona having a tour of their biodynamic winery and then their cellar in the local town. It was great to see their sustainable philosophy in action: horses till the earth in the vineyards, they collect rainwater to water the vines, and have installed solar panels to power their equipment. We got to visit the farm, with the incredibly friendly animals joining us for a snack of gorgeous local meats and cheeses. Such a memorable setting to sample two beautiful sparkling wines made from Pinot Noir – both the 2017 and 2018 vintages of Argent.
After touring the winery, we got to explore Gramona's cellar, where over one million bottles are stored. Our tour guide Jordi explained how every bottle must be turned once a year to mix the sediment with the wine, and then it is stored until they judge it ready for release.
We were served an incredible range of ten wines with a four-course lunch. We were lucky enough to be joined by Xavier Gramona himself, who talked us through each wine, as well as the winery's history and current activities. All the wines were delicious, through pairing the sweet Riesling with strawberries in a sugar syrup for dessert was an absolute stand out for me. Although Gramona cannot technically call it ice wine, they explained that they use liquid nitrogen to freeze the grapes, and I'm happy to confirm the technique definitely works!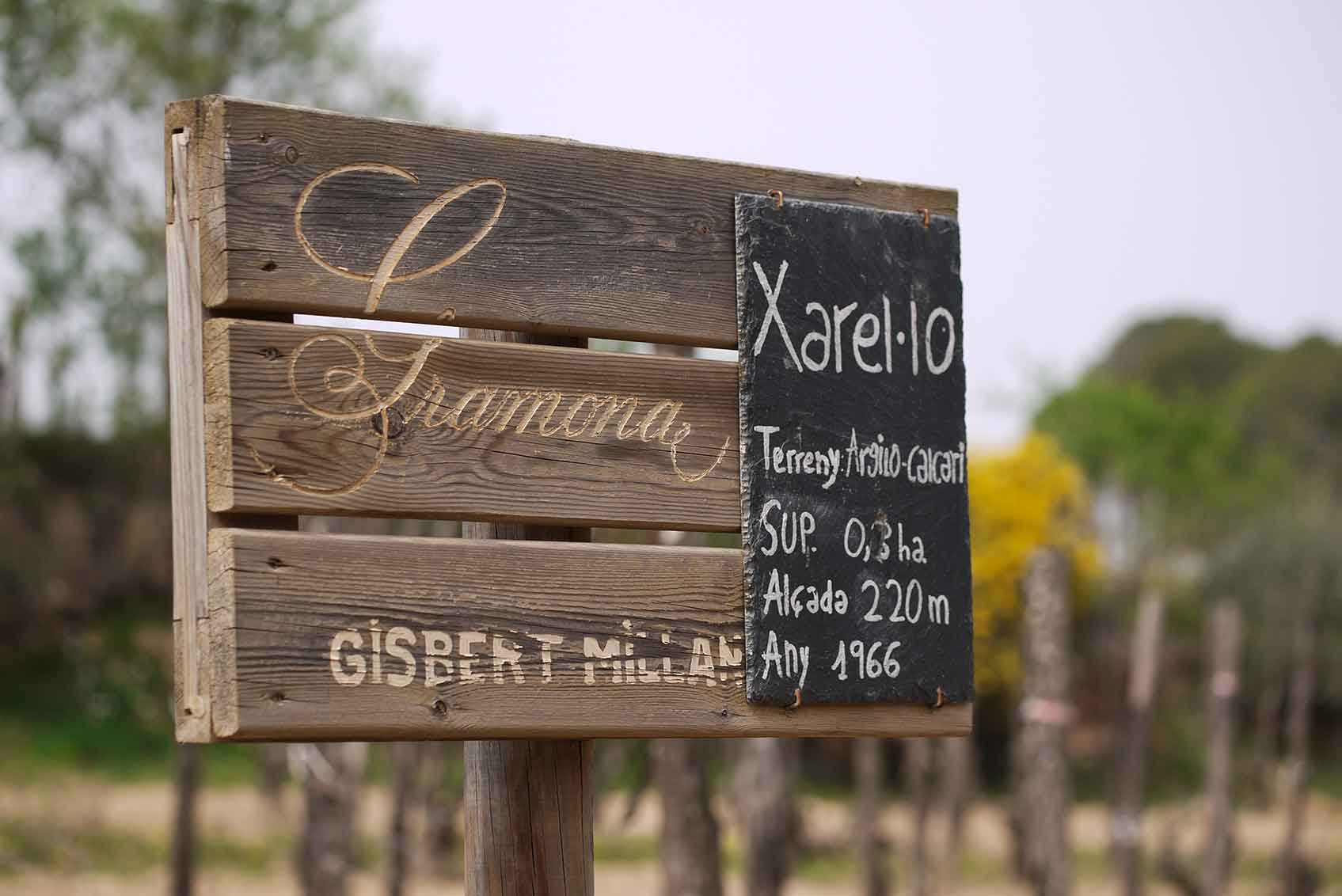 The team's top 3 drinks
| | | | |
| --- | --- | --- | --- |
| 1 | | Xarel-lo 'Font Jui' 2019 | Savoury and rich, with great depth and complexity. Catalan Jura! |
| 2 | | Enoteca 2006 | Beautiful purity, yet massive complexity – apricot pastries, vanilla cream, candied lemon peel. |
| 3 | | Argent Pinot Noir 2017 | Fantastic precision, and superb balance of strawberry fruit to dried herb and pine forest complexity. |
Part of our 50 Year Anniversary Focus 50 Series