Focus 50: Trip 24, Marguerite (France)
To mark Enotria&Coe's 50th anniversary this year, we're shining a light on 50 outstanding producers who have been instrumental to our company history. As part of our celebrations, members of the E&C team took a trip to Provence to experience the world of Focus 50 winemaker Château Sainte Marguerite first hand – here, Jess Jollands, Finance Manager, shares her highlights.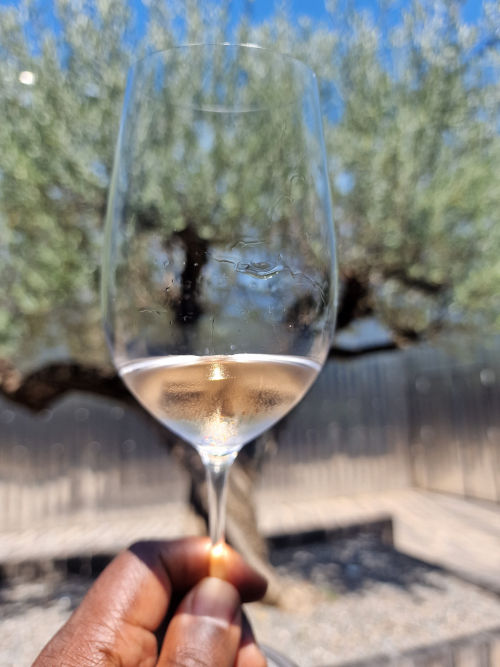 Our journey to Château Sainte Marguerite set the scene for the magnificent morning to follow. We were treated to the sight of endless vineyards and majestic mountains, the smell of the sea and the anticipation of gloriously tasty rosé.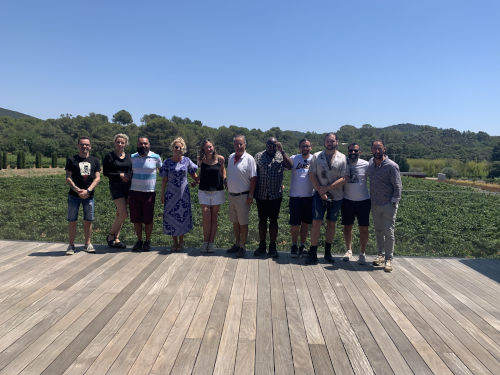 Founder Jean-Pierre Fayard welcomed us warmly, as did his son Olivier Fayard and son-in-law Arnaud Ramecourt. We got an instant feel for the family-centric story that is so special to Château Sainte Marguerite. Jean-Pierre was charmed by the vineyard in 1977, taking ownership and committing himself ever since to keeping the heritage and history of the estate alive while simultaneously prioritising innovation, modernisation and, of course, his customers. The vineyard is a Fayard family affair, with each member playing a pivotal role in various areas of the business.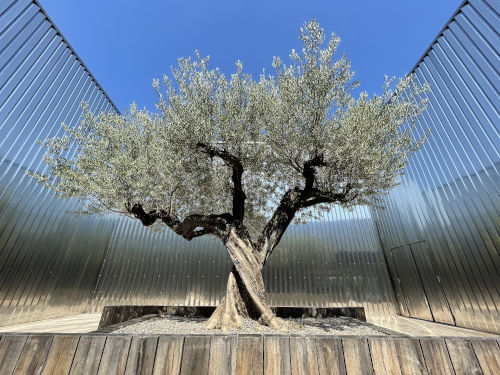 In March 2020, Château Sainte Marguerite unveiled a new state-of-the-art building to house its wine production facility and offices, overlooking a sea of green vines. The structural design of the winery is astonishing – all clean lines and practical minimalism. It's polished, pristine and the picture of modern elegance. Meanwhile, the estate is certified 100% organic, and many of the wines in its portfolio are vegan.
Next up, we went on a tour of the winery. It was fascinating to learn about the winemaking process. Château Sainte Marguerite has implemented some of the industry's finest and most advanced technology, enabling the high levels of visibility and control. After a busy day, we were mesmerised by the filling, bottling and labelling of the Symphonie Rosé in all its pretty, pink glory. Remarkably, the line fills about 2,000 bottles an hour – that's 20,000 bottles a day. The efficiency filters through to the warehouse too, where innovation and automation take centre stage.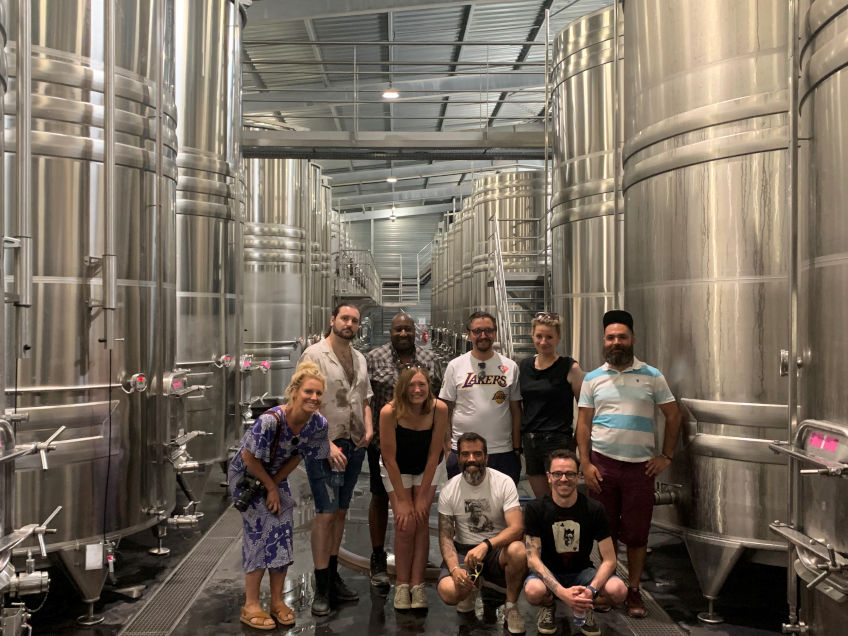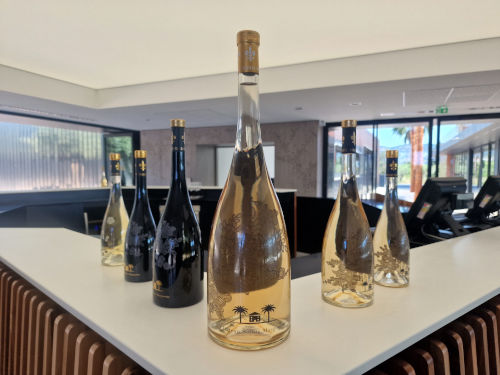 Witnessing first hand how it all comes together was enlightening, but the highlight of the day was, naturally, the wine tasting! A firm favourite was the Symphonie Rosé 2021, with its fragrant, peachy aromas coupled with a super-crisp, fresh palate and a slightly spicy finish. Is there anything better on a hot summer's day? Perhaps only said Symphonie paired with a spot of seafood. Bon appétit!
The Fantastique range, particularly the Fantastique Rouge 2019, was another hit – a bit of a surprise, given that Provence is renowned for its rosé, which makes up 70% of the Saint Marguerite portfolio. I'm not normally a huge fan of red wine in warm weather, but the Fantastique Rouge may just have changed my mind.
We were not only spoiled with delicious food and even more delicious wines, but also educated, inspired and welcomed with open arms – the very essence of family. Château Sainte Marguerite, thank you for your hospitality. And Enotria, thank you for a splendid trip. Happy 50th birthday!
The team's top 3 wines
| | | | |
| --- | --- | --- | --- |
| 1 | | Symphonie Rosé Château Sainte Marguerite 2021 | Sophisticated and serious, with complex layers of wild strawberries, white pepper, smoke and crushed oyster shells. |
| 2 | | Fantastique Rosé Château Sainte Marguerite 2021 | One of the palest rosés I've seen. Made in limited quantities using the best grapes on the estate. Camomile, white peach, cantaloupe and tomato leaf entice the senses. |
| 3 | | Fantastique Rouge Château Sainte Marguerite 2019 | Game-changing. Shimmering ruby in the glass, exploding with blackberries, vanilla, tobacco, chocolate and dried figs. One to savour. |
Part of our 50 Year Anniversary Focus 50 Series