New Zealand's Green Team: Carrick
Sustainability is serious business for Carrick, located in Central Otago, New Zealand. Nearly 10 years ago, they completed the process of becoming certified organic across their entire vineyard and winery. However, the tendrils of their green philosophy extends well beyond their vines, and the world 'sustainable' has more meaning than simply a wine descriptor. From the cardboard they use for their wine cartons, which is sourced from a mix of industrial pulp waste and NZ curb-side recycling, to soap used in the bathrooms that is transferred onto the hand towels, the team at Carrick lives by the mantra 'you are what you eat'.
For the second instalment in our series on New Zealand's green winemakers, we caught up with Carrick's Chief Winemaker, Francis Hutt, who shared his thoughts on the topic.
On Carrick's winemaking philosophy...
First and foremost we seek quality fruit from healthy vines. This is our daily focus, and what led us to organic and biodynamic farming. It's all that cover-cropping, seaweed, preparation 500, and solid hard work in the vineyard that equates to my winemaking being an exercise in understanding site expression, rather than fixing problems with chemical additives. Most of all it is the concept that the land is left in a better state than it was when we first started, that motivates me to produce quality wine from healthy soil.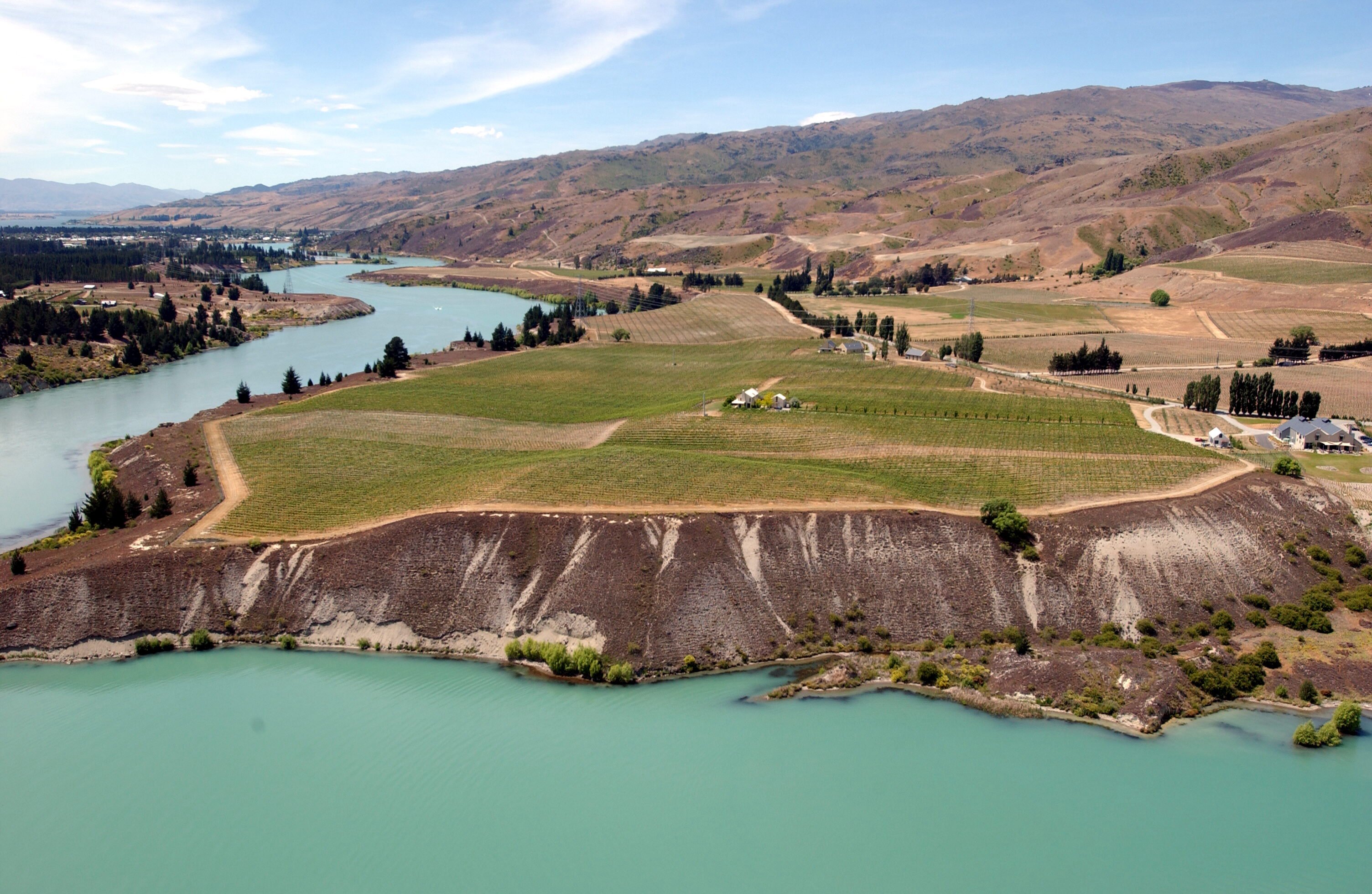 On taking a vineyard into organic production...
Good communication and a good support network are vital. Build a fit-for-purpose strategy that aligns with the needs of your estate, people, and economic position. Don't be afraid to reach out and ask questions, plan well, and react quickly to what you're seeing. Going organic doesn't mean you do nothing, and remember, what works next door might not work for you.
On the benefits of organic production when stacked up against conventional growing methods...
First off, the people working in a vineyard are not exposed to pesticides, fungicides or herbicides, that have shown to create a whole lot of health problems. A lot of the guys that come through working in the vineyards are completely unaware of the environment they're exposed to. We want to provide healthy, long term, sustained employment for our community, that's not having a negative impact on the environment that we share with them. In doing so, then maybe when land scarcity forces the sale of vineyards for housing developments, the community might step in and object to such developments.
In 2014, Aubert de Villaine of Domaine Romanee-Conti came down to our Pinot celebration, and we signed the dossier for world UNESCO protection of the vineyards. In Burgundy, for precisely the same reason, Nuits- Saint-Georges' urban sprawl is a hot topic around town. New Zealand doesn't have the same reputation as the vineyards of Burgundy do, but the Kiwis value their environment. All eyes are on the Dairy sector in NZ at the moment, but in time hopefully the public will turn their attention towards grape growing and we will be in a good position to argue our worth to the wider community.
On the characteristics of organic wine...
Resilience, vibrancy, energy and stability. I remember attending an aromatic symposium a few years ago in Nelson; Matthew Jukes, Jamie Goode and a bunch of winemakers were there. We tasted so many wines made with extraction enzymes, with an enormous amount of aroma that did not reflect well with the palate. The wines looked artificial, and after a few years in the bottle they completely fell over.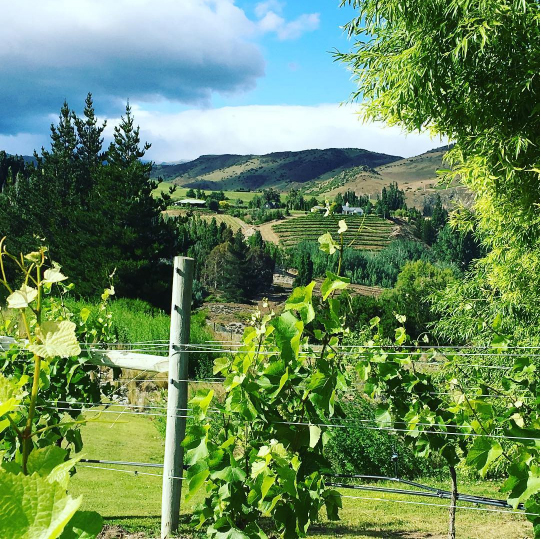 On lessons learned from organic viticulture...
Don't worry so much about the laggards, they can really get you down. Focus your energy on the people who get it, and are engaged. Spend your time on developing these people's skills as their engagement will make all the difference. Especially when you ask them to head out hand-weeding first thing in the morning, or assure them that collecting piles, and piles, and piles of leaves in autumn for compost is worth the effort!
On the biggest barriers to organic viticulture...
Personally, I think regulations are inhibiting the growth of the sector. For example, we don't label organic for Enotria&Coe because of the warehouse auditing process- organic products must be stored differently to non-organic. Plus, it costs you extra to be audited as an organic importing and distribution company. We've removed organic claims from all our export markets except for Sweden, Norway and Finland, which is not at all surprising. It's all these extra little hoops that you need to jump through, that make it 'too hard'. We spend all our time showing that our wines are organic, when non-organic winemaking is seen as straightforward. I think mandatory ingredient labelling might generate more interest from consumers. At present, there are a lot of things in wine that are not put on the bottle. Also, as water pollution problems steadily increase, I think people will start asking more questions about farming practices.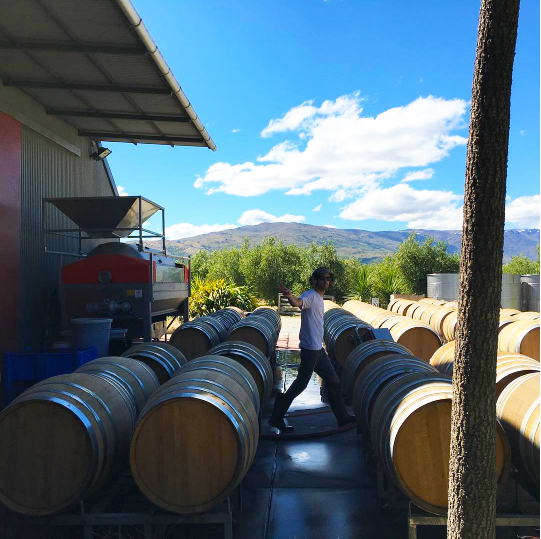 On the rising popularity of these wines with consumers...
They're definitely gaining traction in New Zealand, and also in places where pollution is in your face. Like with the Palm Oil peat fires in Malaysia, selling organic wine in Singapore is easy, they get it straight away. China is the same. However, organic certification in America means something different to Canada, to Japan, to Europe, so it can be confusing. Organic in America is effectively 'Natural Wine', so we keep away from talking about it over there.
Carrick sells most of its wine through restaurants in New Zealand. Single vineyard, certified organic works in this context, but in the supermarket, not so much. Buyers just want to know quickly and easily without too much trouble. That's why we're certified, to back up our claims. We just need to get comfortable with advertising that fact.